What is the Best Home Bar Flooring?
By Lisa Hobbie Created: May, 2020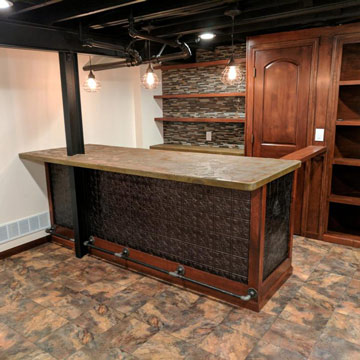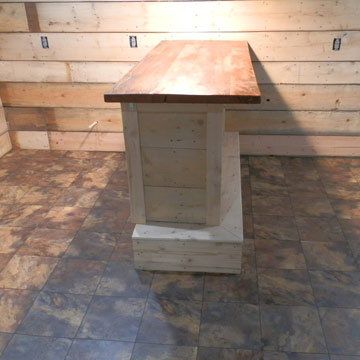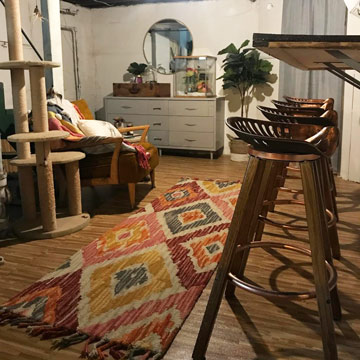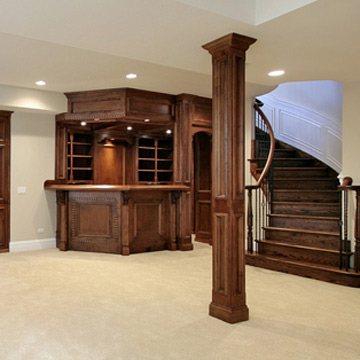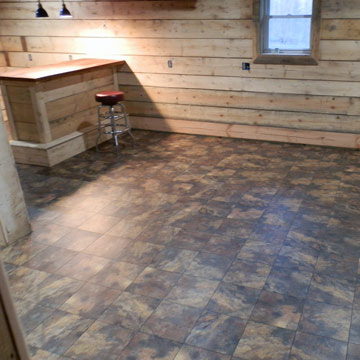 If you are like many others, you love to entertain. There's nothing like having some close friends over and visiting over a beer, glass of wine, or mixed cocktail. Or, maybe you like to sit and chat with some hot tea or coffee. With everything going on in today's modern world, you may decide that you want to add a bar area in your house - to not only be able to partake without leaving the comforts of your home, but also to have a space where you can still gather and socialize in this manner if you'd rather not venture out in public.
There are many fun ideas to play around with when thinking about setting a bar up; everything from looking at the best bar furniture (will you be building a custom bar, or, buying an option for sale online or at your favorite store) and glassware to home bar flooring. 
Here are some of the best qualities for home bar flooring:
slip resistant even when wet
scratch resistant (to prevent damage from a stool sliding in and out)
water resistant
easy to clean and maintain
There are numerous options available at Greatmats - many of which can be easily installed for a simple DIY project. Deciding which option is right for you will likely depend on your design preferences, budget, and space. 
PVC Max Tile Raised Floor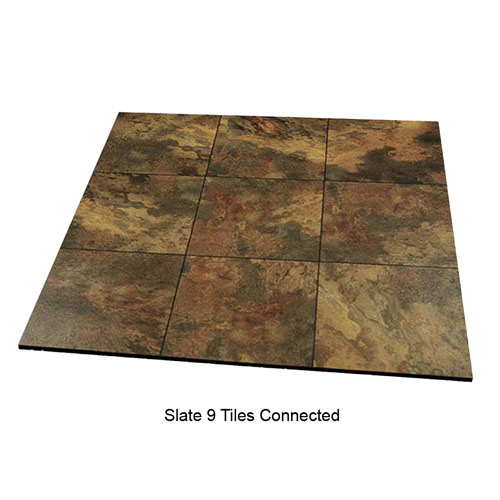 Many people choose to add a bar to an open area in their basement. If this is something you're considering, a
Max Tile Raised Floor
is among the best in home bar flooring ideas. 
Not only does this vinyl laminate flooring look really nice, it performs amazingly in a basement environment, because it allows for air circulation beneath it. These tiles are designed to reduce the risk mildew and mold as they will not trap moisture. This natural circulation promotes a dry, healthy environment. 
This flooring is available in a variety of designer patterns, and the top features a UV protective coating and wear layer that protects against scratches and divots. This home bar flooring will not need refinishing or maintenance, and will provide years of beauty in your basement bar. 
Interlocking Carpet Tile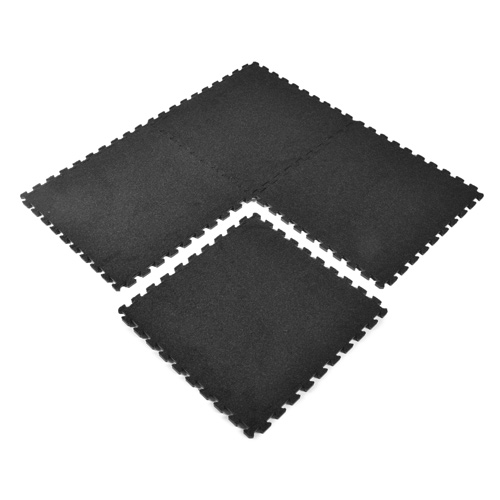 Carpet may have come to mind when you started considering home bar flooring ideas. Not much beats the look and feel of plush carpet, but it can be costly and is not an ideal bar flooring option. That's where
Royal interlocking carpet tile squares
come in! 
They are very popular for basements and other home installations, as they can quickly and easily be removed and reinstalled, and they can be installed directly over concrete or tile. They can also be custom cut to fit any space. They provide an anti-fatigue and insulative value similar to carpet rolls, and they are waterproof and odor proof. They can simply be vacuumed for easy clean up, and since they will not absorb water, should they become wet, they can be removed and stood on end to dry out. 
Sports Carpet Tiles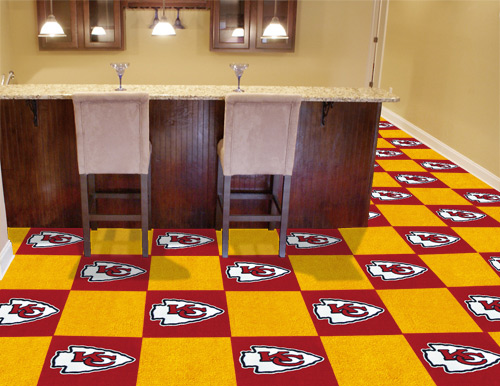 Are you a big sports fan?!
 If so, maybe you want to install
Sports Carpet Tiles
featuring your favorite pro or college team! 
This home bar flooring option features brilliantly colored tiles that look great in any room, and comes in cartons of logo tiles and accent tiles - giving you everything you need for an awesome, officially licensed floor. 
Each case of 18x18 inch tiles covers 45 square feet, and they are easy to transport and work well in spaces of all sizes. Double-sided, self-adhesive strips are included with the tiles to be able to simply attach them to your subfloor. They are fast and easy to install with no under padding required, and they are backed by a 1-year manufacturer's warranty! 
Cork Laminate Floor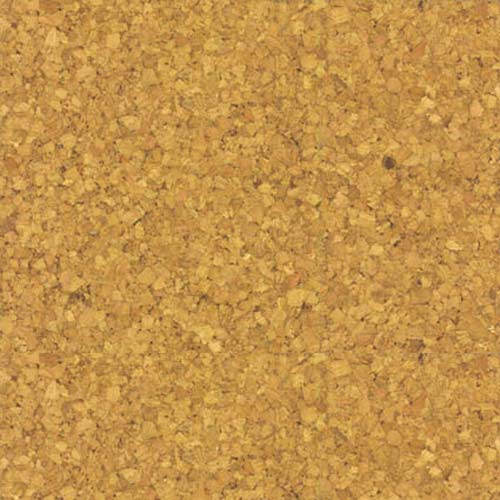 An extremely affordable and durable home bar flooring idea to consider is
cork laminate
. This flooring provides a shock absorbing surface under your feet and excellent thermal insulating properties - keeping your bar area warm and cozy. 
It holds up extremely well in high traffic areas with technology that prevents surface abrasions and scratches, so it will look clean and professional for years to come - even if supporting heavy furniture like a cabinet unit or bar. 
There are several design options from which to choose, and it can be installed easily without the use of adhesive. The result is a beautiful home bar flooring that is water resistant and one that prevents trapped dirt, dust, germs, and mold, so suitable for any area of your home. 
Vinyl Peel & Stick Flooring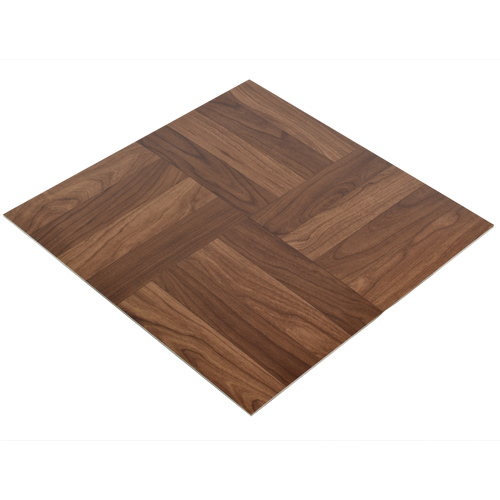 This type of home bar flooring allows you to add the rich look and feel of a designer slate, stone, or wood plank floor without the high cost. These
peel and stick tiles
are available for many applications and provide an affordable option to transform a solid surface floor - such as wood.
These tiles are extremely resistant to moisture and will not expand like many cheap laminate tiles do and feature a wear resistant surface which is essential for your bar area. They are easy to install with no adhesive required, and they are easy to cut with a simple utility knife. This home bar flooring is essentially maintenance free and extremely easy to clean using a damp mop or basic household cleaner. 
Many Home Bar Flooring Ideas at Greatmats
Whether one of the options listed will suit your needs and preferences, or, whether you want to explore other options available at Greatmats, there really are numerous home bar flooring solutions to choose from. 
Regardless of the type of floor you select, it's important to find one that will keep your space dry and comfortable. Think about other aspects of a floor that are important to you - the ease of installation, cost, material, and comfort, and one of the knowledgeable customer service representatives at Greatmats will be able to assist you with choosing the option that best suits your preferences.