Best Ground Protection Mats For Water Trucks: Directional Drilling
By Lisa Hobbie Created: March, 2021 - Modified: February, 2023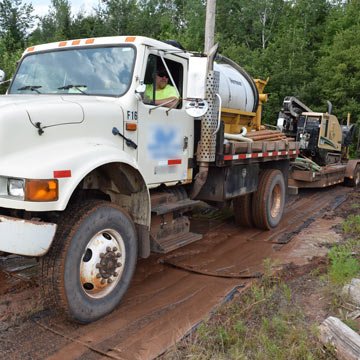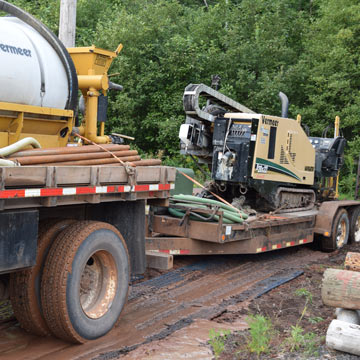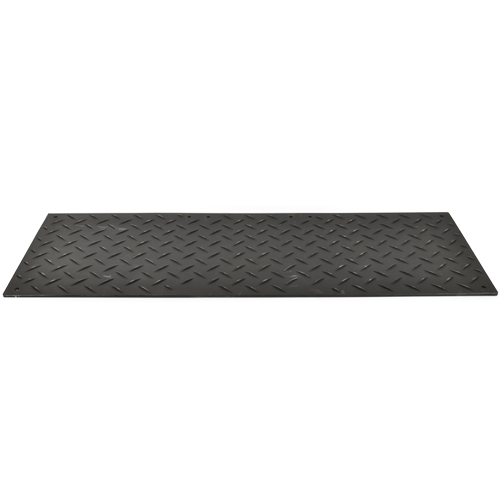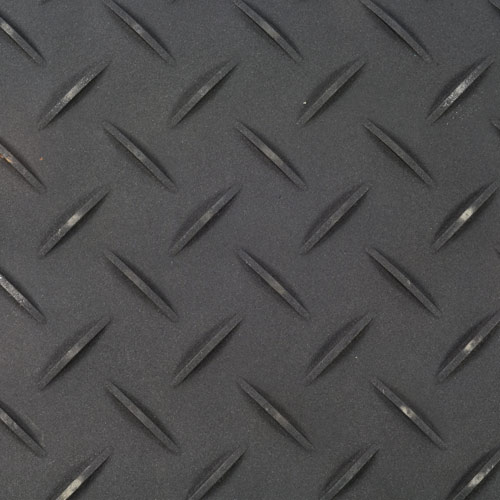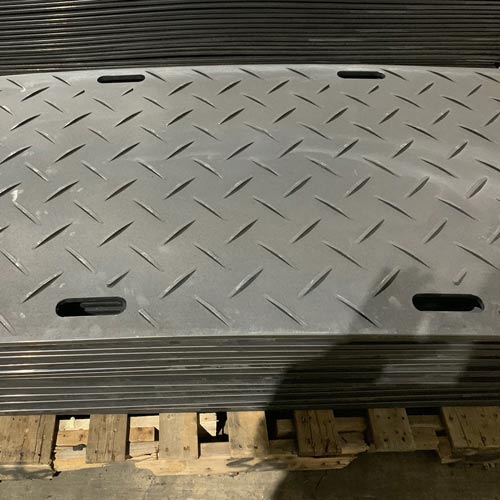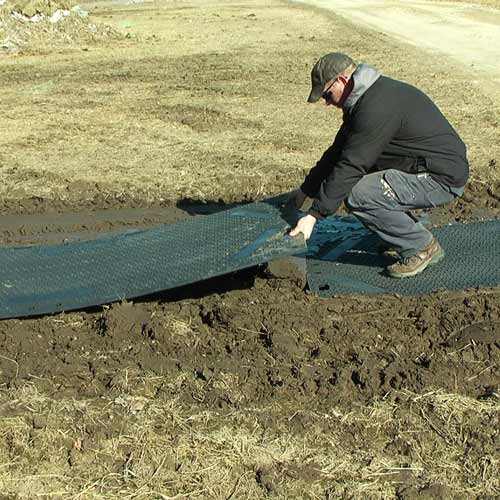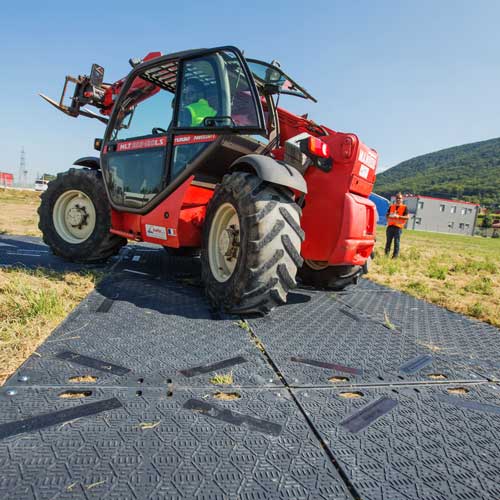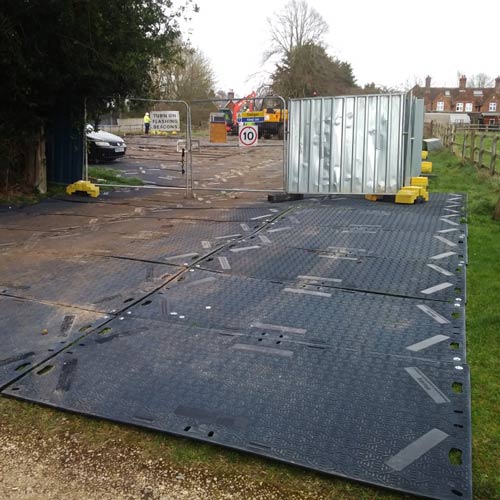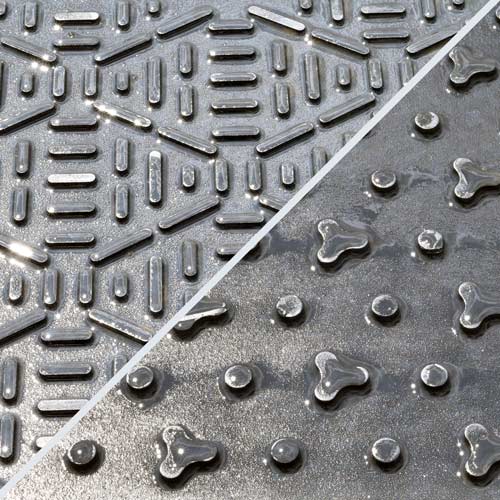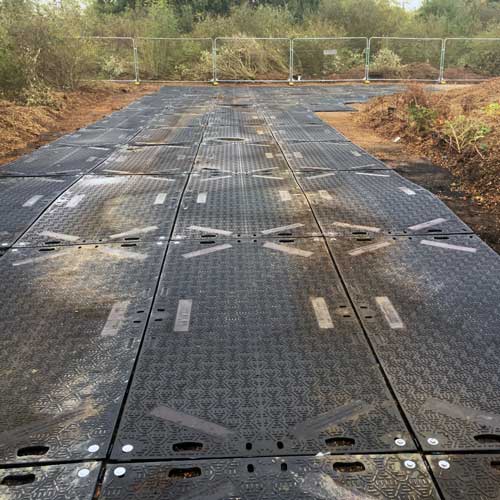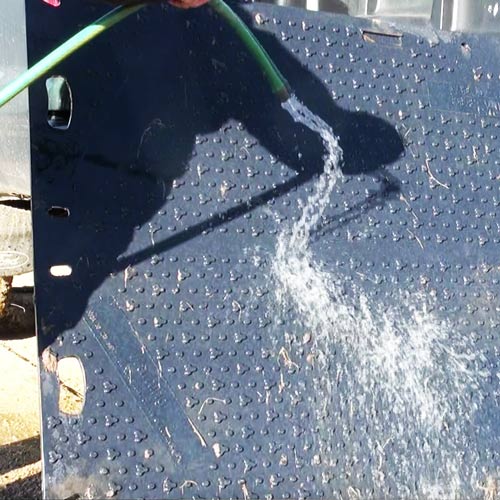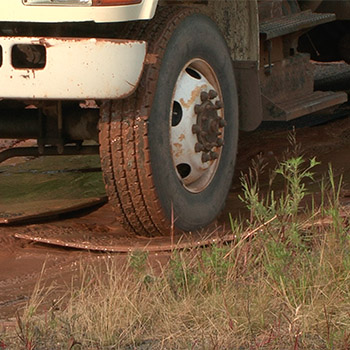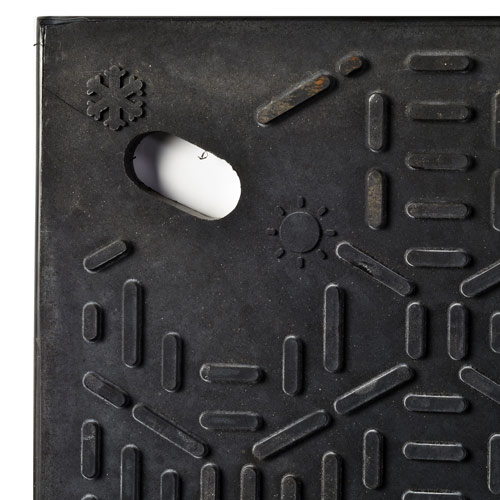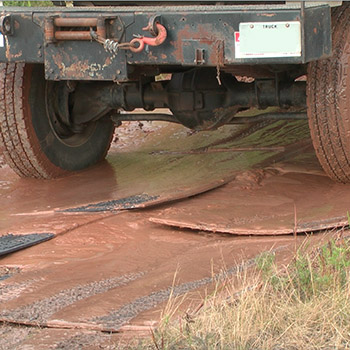 Directional drilling water trucks can do some major damage to a lawn from the pressure exerted by the machine, and they can get stuck if driving over soft or muddy surfaces. Although plywood can be used to protect the lawn or provide traction, it doesn't hold up well once it gets wet and weighted down. It has significant weight bearing limitations, and it tends to move around. Plywood is also slippery, so the lawn sometimes gets damaged, anyways. Plywood also needs to be replaced often, due to chipping, splintering, warping and waterlogging..
If you drive your directional drill water truck over soft and muddy ground or manicured lawns, you need ground protection mats from Greatmats. The lightweight, 4x8 foot composite mats can be installed over anything from grass to gravel, concrete to pavement, and artificial turf. Featuring "bend but don't break technology" - they are perfect for heavy equipment such as directional drilling water trucks driving over less than stable surfaces, as they provide traction for tires and protection for the surface below the mat. Although Greatmats offers a wide range of ground protection
mat products
, the following would work really well with a directional drilling water truck:
Each of these ground protection mats will provide excellent protection to a job site as you bore or horizontal drill or push the limits to access work areas. Aside from their weight, price, and warranty differences, each boasts some benefits and features that may help you decide which is best for you.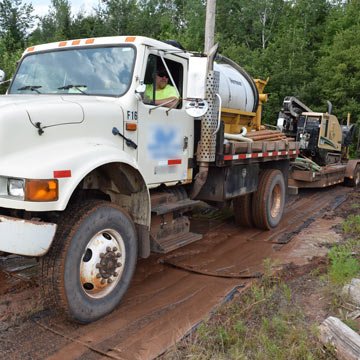 Gmats Ground Protections Mats are a good, basic mat that will support directional drilling water trucks weighing up to 60 tons. (The water truck driving over these mats in the video weighs roughly 16,000 pounds.) They provide excellent quality and are designed to be maneuvered easily with the hand holds. They are relatively lightweight at just 80 pounds, and they are very durable, economical, and provide high traction for heavy equipment. These are a great option for temporary pathways or anywhere sensitive ground needs protection from your directional drilling water truck. These are a great option even when coverage over sloping ground is necessary, and they are made from non-absorbent polyethylene material that never waterlogs.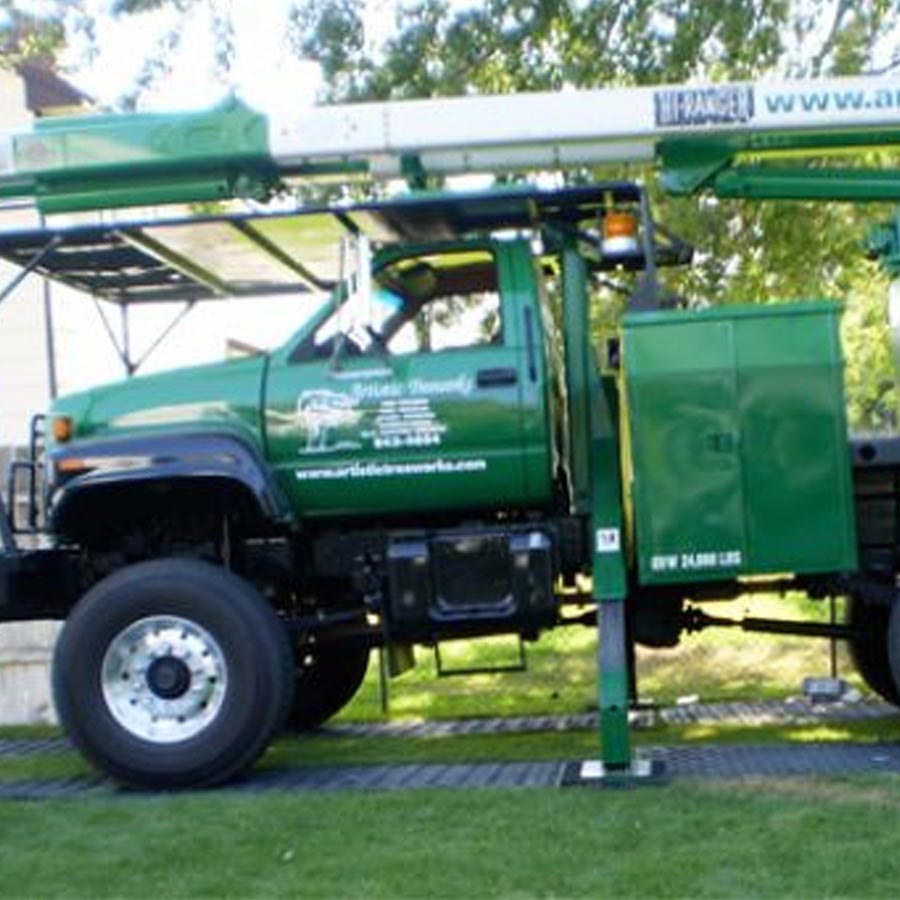 AlturnaMats Ground Protection Mats are designed to support the heaviest of loads, of up to 120 tons, making them a suitable choice for directional drilling water trucks. The mats can easily be locked together to form a continuous roadway or platform, and they feature a bold cleat design for great traction. Made from a robust ½ inch thick recycled polyethylene, these mats, available in black or clear, are the best and are backed by a lifetime warranty. They promise to leave turf smooth, even in soft conditions, and they can easily be cleaned by hosing them down.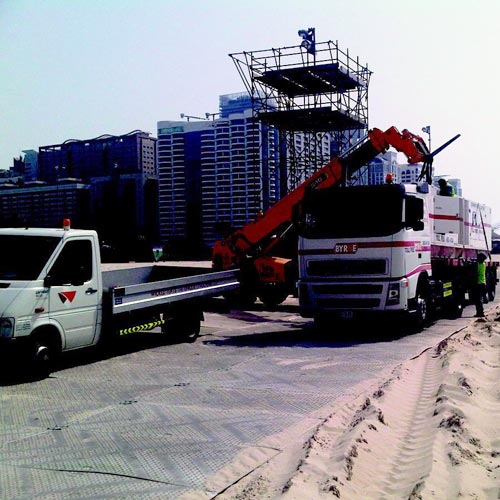 Liberty Ground Protection Mats are another excellent choice for directional drill water trucks that weigh 80 tons or less, just like the Greatmats Ground Protection Mats. With a chevron textured surface that provides traction and hand holes for easy transport, these mats are easy to bring with to a job sight for a fast and simple install. Like the other mats, these, too, are made from recycled high density polyethylene. They work well for short and long term projects, and the traction surface design features rugged nubs that improve grip and forward motion of vehicles and reduce side way slippage - even in super challenging weather or ground conditions. The nubs also facilitate the dispersal of mud from the mats.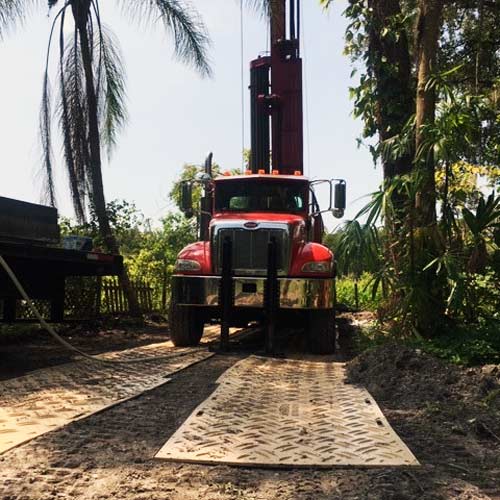 The 48x96 Ground Protection Scout mats can also provide extra traction, minimal slippage, and enhanced forward movement - even in very wet environments - for your directional drilling water truck. These will accommodate loads of up to 175,000 pounds, and are weatherproof, waterproof, and virtually indestructible. Each 4x8 mat weighs about 88 pounds, so this robust, yet lightweight ground protection matting solution is perfect for manual installation and removal.
Greatmats - For Directional Drilling Water Truck Ground Protection Mats
Regardless of the directional drilling water truck ground protection mat you choose, you just can't beat the products for sale at Greatmats. Numerous contractors and companies choose the products and services available at Greatmats, as they perform, provide, and follow through to make sure you get the products that are best suited to meet your needs.
The mats offered at Greatmats are made of durable material, and they are made to bend as needed without folding or breaking. Regardless of the specific ground protection mat you go with, any of the options would be an excellent choice. If you want more information or details, the Greatmats' customer service team is readily available to answer questions and to assist you in selecting the perfect solution for your problem, project, or need.