What is the Best Flooring for a Commercial Gym?
By Lisa Hobbie Created: June, 2020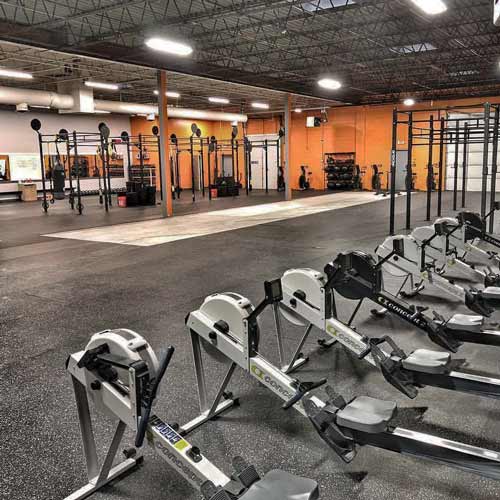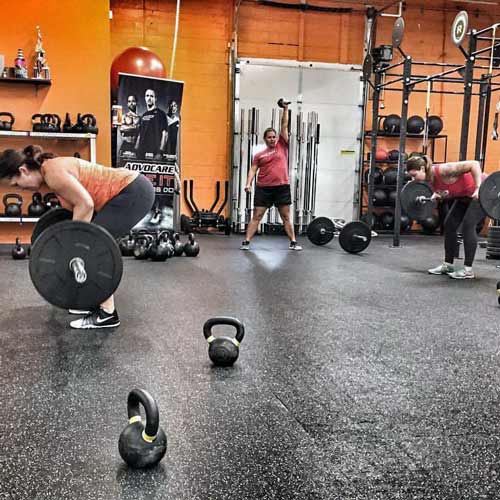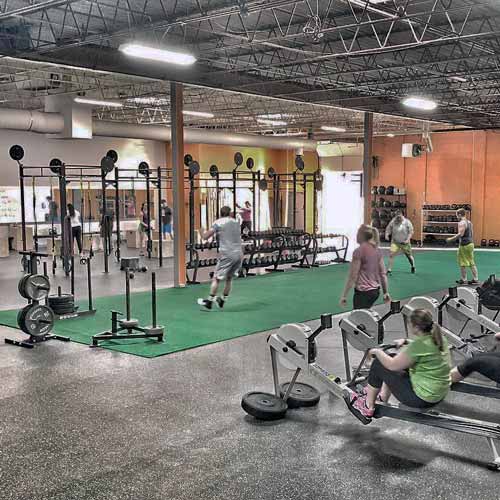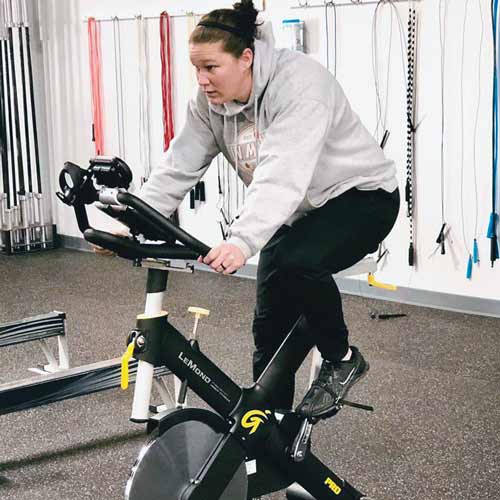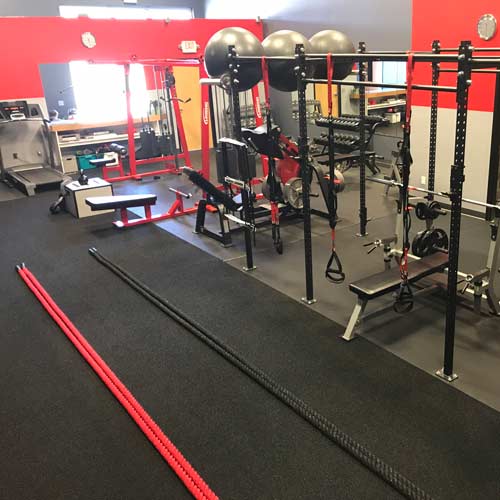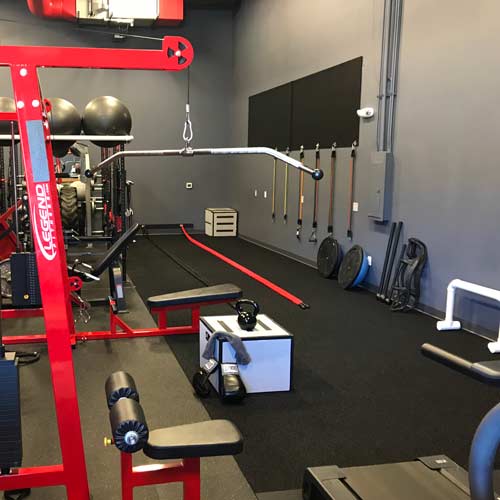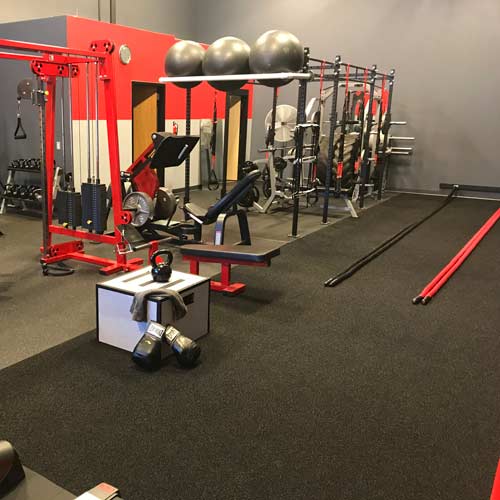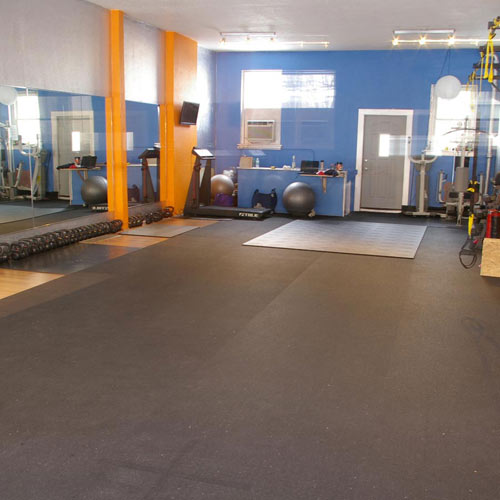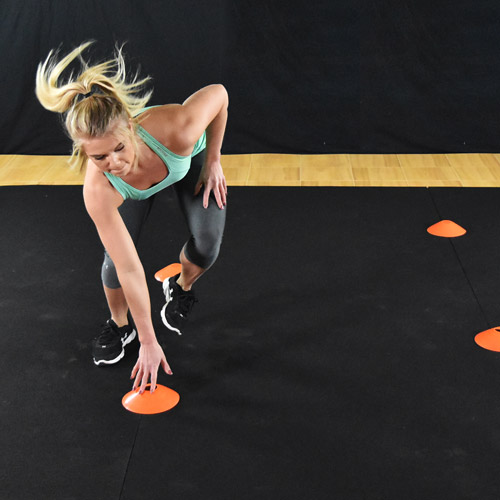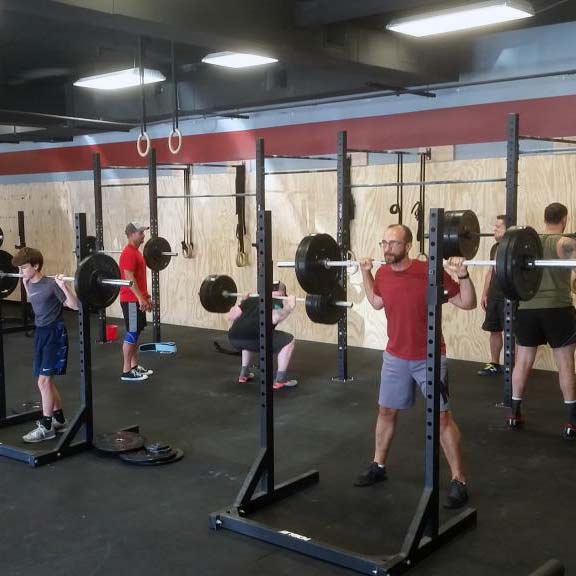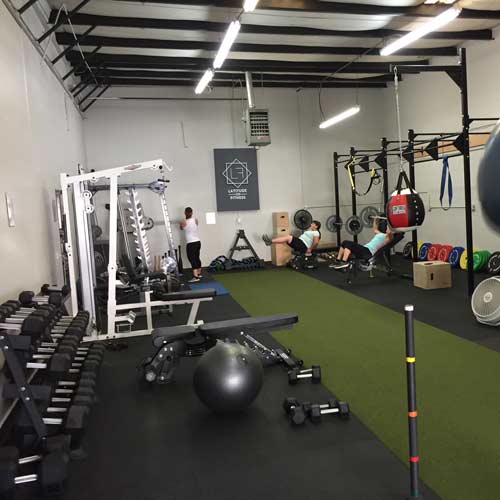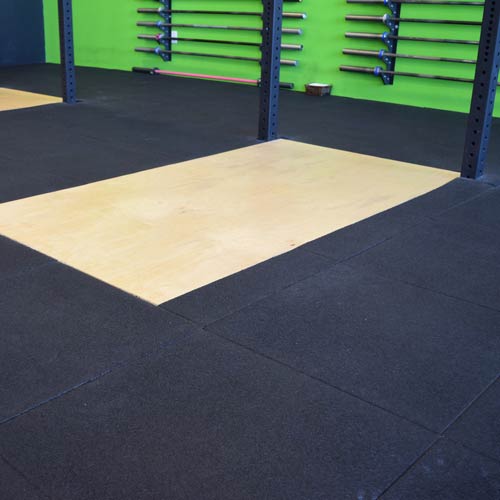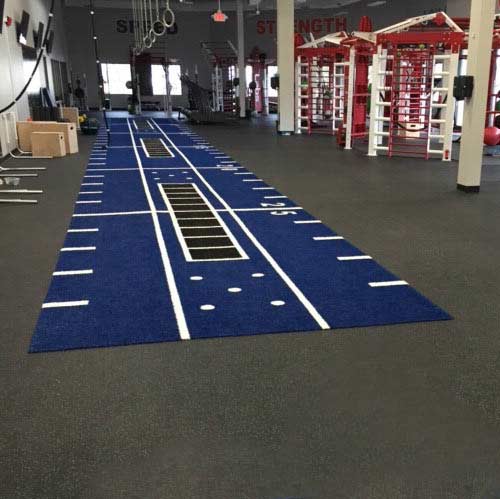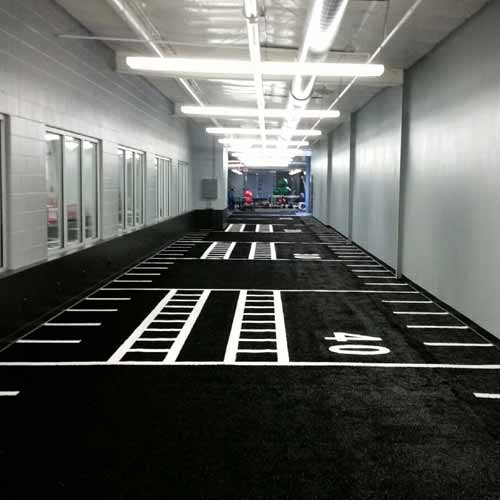 When thinking about a commercial gym, you likely think about the kinds of exercise equipment, weight machines, and class offerings they have. But an equally important aspect of a fitness facility is the quality, grade, and type of commercial gym flooring it is outfitted with. 
Commercial gym flooring must be durable, easy to maintain, aesthetically pleasing, and long lasting. It must be able to hold up to foot traffic, heavy fitness equipment, and moisture. Greatmats is the leader of the pack in terms of meeting commercial gym flooring needs - from rubber rolls and interlocking tiles to artificial turf. . .and everything in between. 
Best Options for Commercial Gym Flooring
Rubber Flooring Rolls
Heavy Duty Rubber Floor Mats
Shock Absorbing Rubber Tiles
Artificial Grass Gym Turf
Rubber Flooring Rolls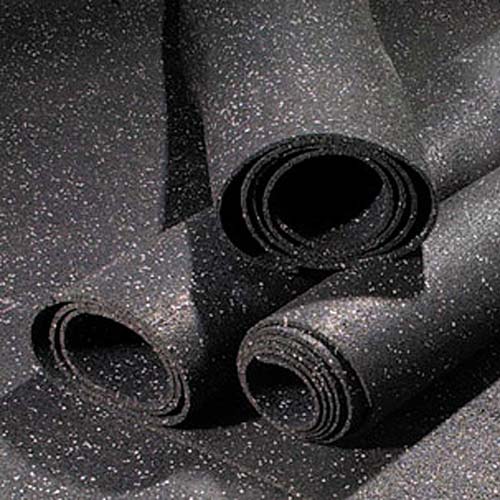 Rubber flooring rolls are among the most popular commercial gym flooring options. They are extremely durable and versatile and are
easily installed over a concrete or wood subfloor
with either glue or double faced tape and are available in a variety of colors and thicknesses. Rubber flooring rolls ensure a seamless fit, providing a very clean and professional look. Because of ease of installation, a professional floor installer is not necessary – which helps keep costs low. Rubber flooring rolls, in general, are also less expensive than interlocking tiles. 
Once the rubber flooring roll is placed and secured, it requires little maintenance, with a sweeping, vacuuming, or damp mop cleaning process, as needed. They are stain, mold, and mildew resistant – making them an ideal flooring option for a commercial gym where sweat and other liquids are often present. 
The
⅜ inch Geneva Rubber Flooring Roll with 10% Color
is one of the most popular commercial gym flooring options. It is available in any roll length from 25 to 100 feet long, and they are 4 feet wide. This rubber has a low odor rubber smell and is made in the USA of recycled rubber content. There are color flecks distributed throughout the product - which will not wear away. This flooring provides a surface that doesn't get slippery when wet, and it is extremely durable. The
½ inch Geneva Rubber Flooring Roll in Black
is also popular, with the same qualities of the colored option in a slightly thicker and more durable option.
A third commercial gym flooring rubber roll option is the
Plyometric Roll
. This is the best option for areas of the gym needing superior cushion and shock absorption, for example, in an area where HIIT or Plyometric type workouts will be performed. This rubber roll is designed for repetitious and rigorous athletic workouts. The 4 feet by 10 feet roll has a slightly porous structure - making it cushioned but durable. A plyometric rubber roll provides a sure surface to keep joints safe. This rubber roll provides friction, so it will stay in place while participants are moving around in intense, quick bursts, and it will help absorb sound. It is durable, high performing, and easy to use. 
Heavy Duty Rubber Floor Mats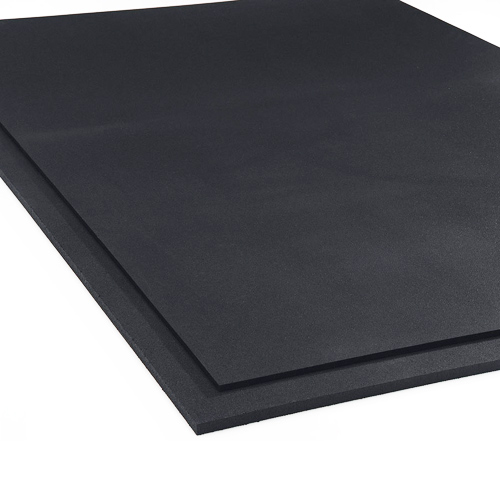 Many facilities provide
4x6 Rubber Floor Mats
to compliment the commercial gym flooring, especially to go under weight benches or in Olympic lifting platforms. These heavy duty mats are super easy to assemble without adhesive, and they are straight edge and cut to precision. At 105 pounds each, once in place, they stay put! The durable, long lasting, nonporous surface top also has a non slip diamond top texture. They are made in the USA of recycled content, and come with a 5 year warranty. These mats are tough, and they will support the weight of your bench, weights, and other machines, without affecting the sub-floor or integrity of the rubber material. This is one of the best impact absorbing mats and will provide the most protection to the subfloor below.
Heavy Duty Rubber Floor Mats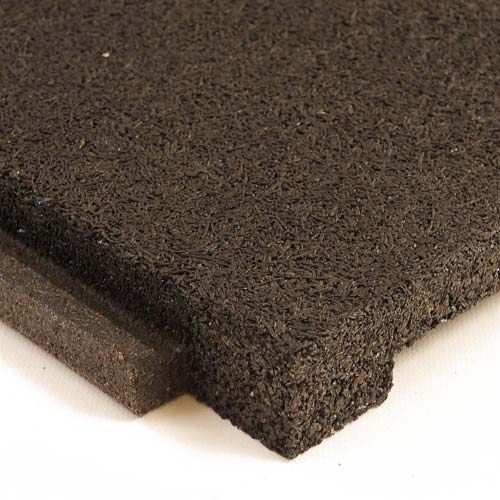 Another excellent option for commercial gym flooring is
Athletic Sound Rubber Tile
. This product provides superior sound attenuation and shock insulation, and is very durable. It features a tile-locking system providing very tight seam lines and superior aesthetics. If gym goers drop free weights directly on the floor; no problem! This is designed to withstand that kind of abuse and will absorb nearly all of the noise. This 2x2 rubber tile has an acoustical support structure to the tile and a thickness of 2 inches!
Artificial Grass Gym Turf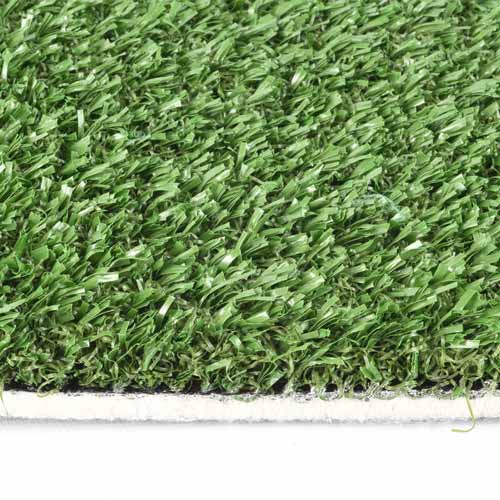 V-Max Artificial Grass Turf
is among the best commercial gym flooring options, as well. This synthetic grass is among the best indoor/outdoor turf roll options available on the market and works really well to create strips and lanes. The high performance quality, durability, and value are unbeatable compared to other astro turf options. It's virtually maintenance free and reacts naturally - even after heavy use over time! It is designed to provide a realistic feel with a blend of nylon and polyethylene. With a ¾ inch pile height and 5 mm foam backing, you will enjoy the look of a strip of soft, natural feeling grass. 
Greatmats for all of your commercial gym flooring needs!
Greatmats is your one-stop-shop for commercial gym flooring. From rubber rolls and mats to artificial turf, regardless of the product you choose, you will enjoy a flooring option that is versatile, durable, safe, economical, attractive, and easy to maintain. The options mentioned are just a sampling of what Greatmats has to offer. If you would like to discuss these or any other options, just contact the friendly and knowledgeable customer service team. Together, you can figure out what the best options are for your space.