What's The Best Flooring For A Mobile Vet Clinic
By Paige Cerulli Created: April, 2022 - Modified: August, 2023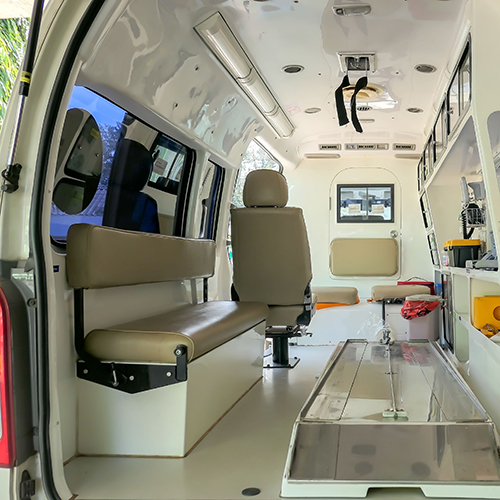 Whether you're outfitting your first mobile vet clinic or need to upgrade the flooring in your vehicle, it's important to choose a product that's right for the job. At Greatmats, we have several flooring options that are ideal for mobile vet clinics.
Features to Look for in Flooring for a Mobile Vet Clinic
Mobile vet clinics have specific flooring needs because of the nature of the work that's performed in these specialty vehicles. In a single day, a vet might perform dental work, spays, neuters, and administer rabies vaccines, perform health wellness checks, and more.
The flooring needs to be able to support that work and keep both animals and staff safe as this veterinary work takes place. You'll want to look for the following qualities in any product you consider.
Traction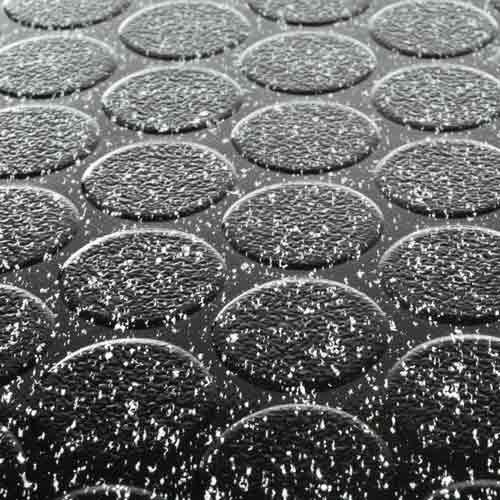 Flooring that provides plenty of traction is a must for a mobile clinic. Not only is that traction important to staff, but it can help pets to better move within the veterinary vehicle, too.
Look for flooring that maximizes traction both when it's wet and when it's dry.
Anti-Fatigue Properties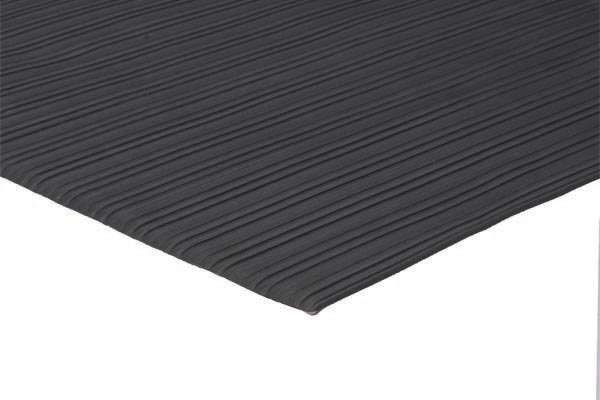 Vets and staff spend large amounts of the day on their feet, so any flooring that offers anti-fatigue benefits will be appreciated. A slightly cushioned floor helps to keep muscles moving and engaged, which can reduce pain and exhaustion at the end of the day.
Ease of Installation
Consider how easily a product can be installed - and also whether it can be removed. A product that can be dry laid is ideal, since you could remove it for thorough cleaning.
Durability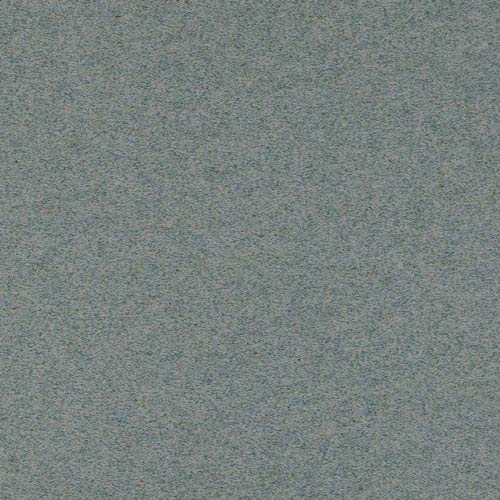 The flooring that you choose needs to be durable enough to withstand significant foot traffic and use. It should also be able to withstand any chemicals it might be exposed to, including those used to disinfect the vehicle daily.
The flooring also needs to be durable enough to hold up to dog nails, which can tear some softer materials.
Ease of Maintenance
Cleaning and disinfecting is an essential daily activity in veterinary facilities, so look for a product that's easy to clean. Make sure that you can use your standard disinfecting products without compromising the product's integrity.
Top Mobile Vet Clinic Flooring Options
At Greatmats, we have several mobile vet clinic flooring options for sale.
LonCoin II Flecks UV Vinyl Rolls
The LonCoin II Flecks UV Vinyl Rolls are a commercial-grade flooring ideal for use in veterinary facilities. This highly durable sheet vinyl is backed by a 10-year limited warranty.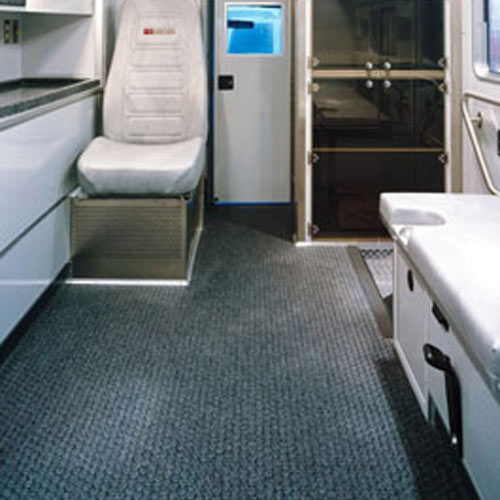 The flooring features an embossed coin top that not only looks professional, but that also maximizes traction. The flooring has antimicrobial properties for a more hygienic space, and it dampens sound, too.
This flooring is resistant to stains and some chemicals, and it provides slight cushioning to keep staff and pets comfortable. It's often used in ambulances and easily adheres to almost any subfloor, including metal.
Tac-Mat Contamination Control Dry Mat
The Tac-Mat Contamination Control Dry Mat is an ideal choice for keeping contaminants out of your mobile vet clinic. When placed in front of an entrance, the mat helps to capture debris from shoes, keeping the interior of the vehicle clean.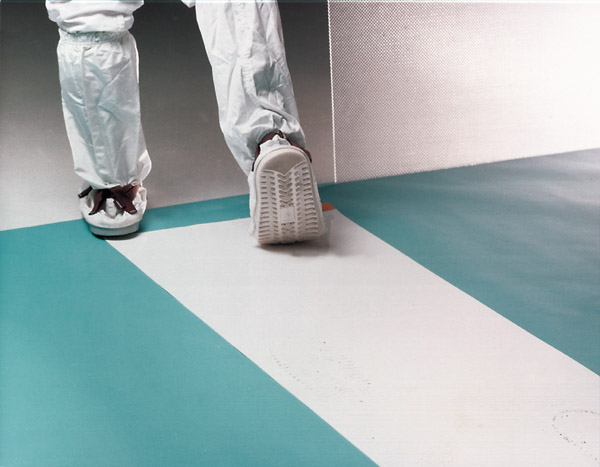 This mat has 30 thin peel-off sheets with a thin layer of adhesive. Just peel off a sheet once it's used to reveal the clean sheet underneath.
Numbered corner tabs help you to keep an eye on how many sheets are left on the mat. The mat features an adhesive backing that makes it easy to secure it to the floor.
Lonseal LonEco Topseal Vinyl Rolls
The Lonseal LonEco Topseal Vinyl Rolls are a durable flooring option used in healthcare settings. The floors feature eye-catching flecks and specks patterns and are available in a variety of colors.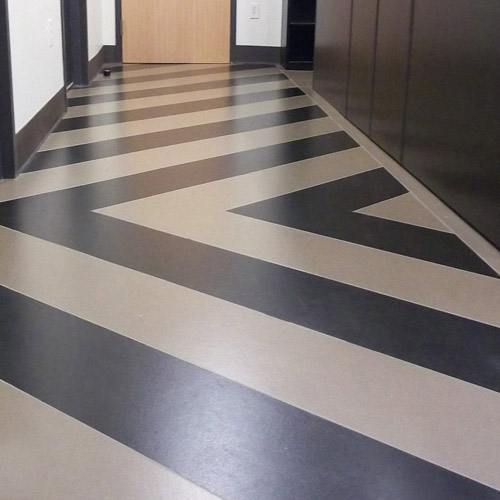 Designed to reduce scuffing, the floors are also antimicrobial to help create a healthy and hygienic environment. Their GreenAir technology reduces VOC emissions, which helps to create healthy indoor air quality, particularly important when you're in a vehicle setting.
This flooring is also easy to maintain. It features a no-wax finish, so there's never any need to wax or refinish the floor.
Soft Foot 3/8 Inch Thick 2x3 Feet
The Soft Foot 3/8 Inch Thick 2x3 Feet mat is made of a closed-cell vinyl foam that provides excellent anti-fatigue properties. The mat cushions the floor and contributes to employee and pet comfort.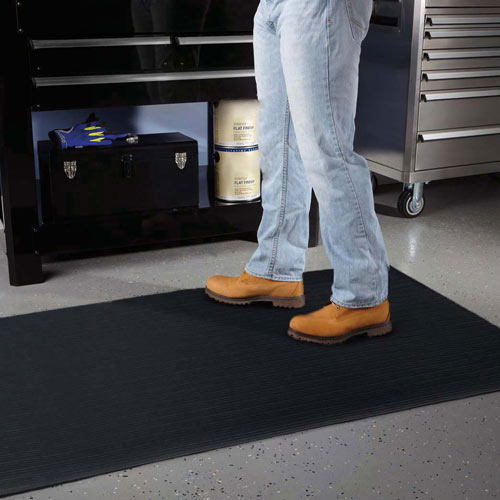 The mat features a textured surface pattern that helps to prevent slips and falls. Beveled edges also make for a smooth transition onto and off of the mat, further enhancing staff safety.
This mat is available in multiple sizes, so you can choose the dimensions that best work within your space. You can also trim the mat to fit the space as necessary.
While the mat is forgiving underfoot, it's also highly durable. It can be easily cleaned using a vacuum and a damp mop as needed.