What makes the best dog crate floor protection mat?
By Lisa Hobbie Created: May, 2020 - Modified: September, 2023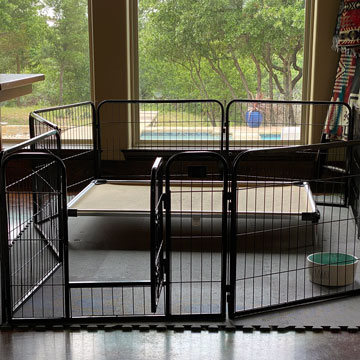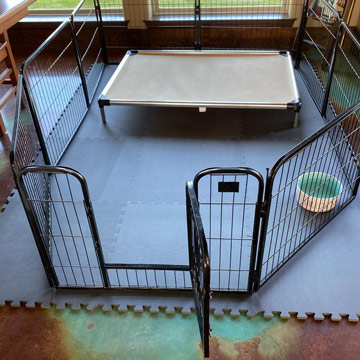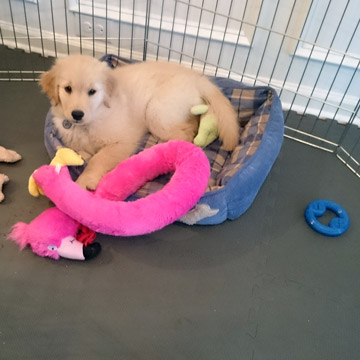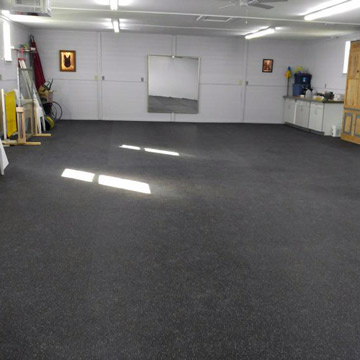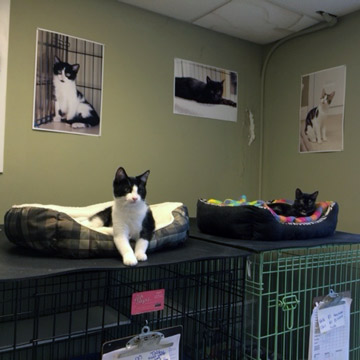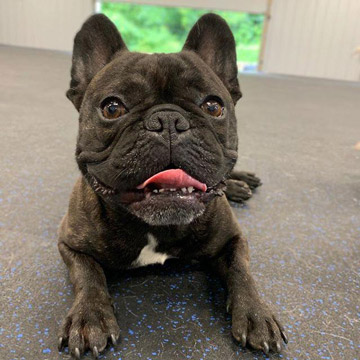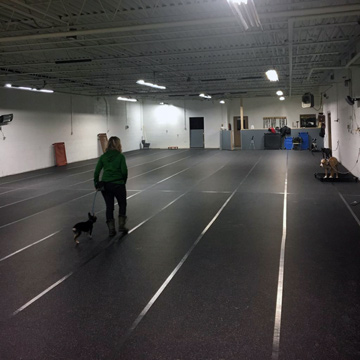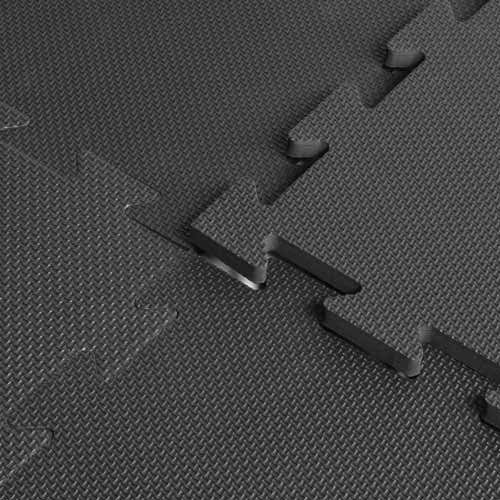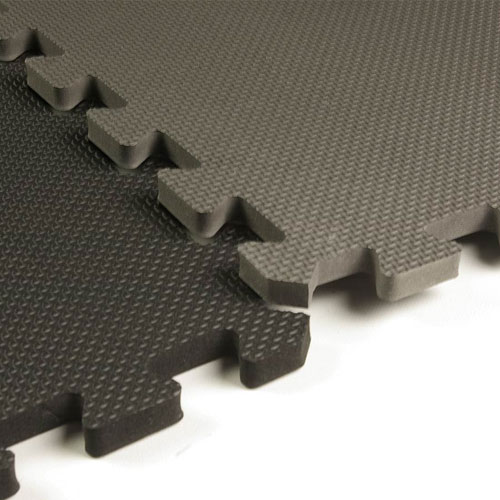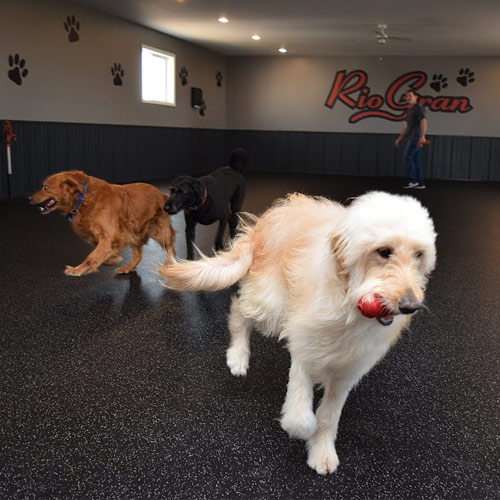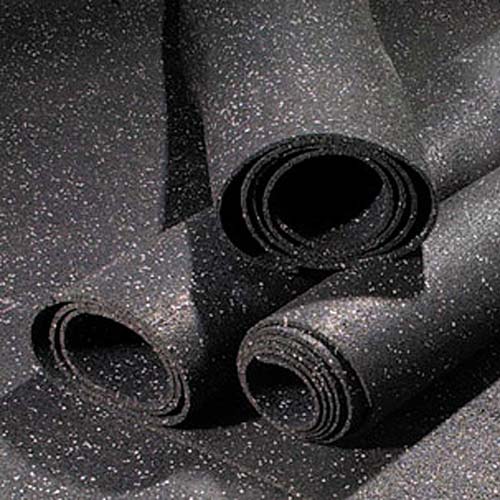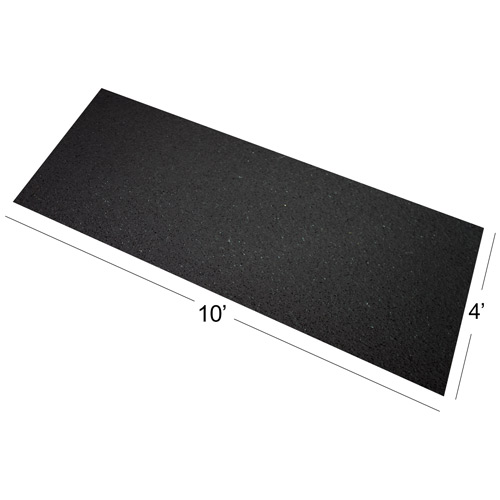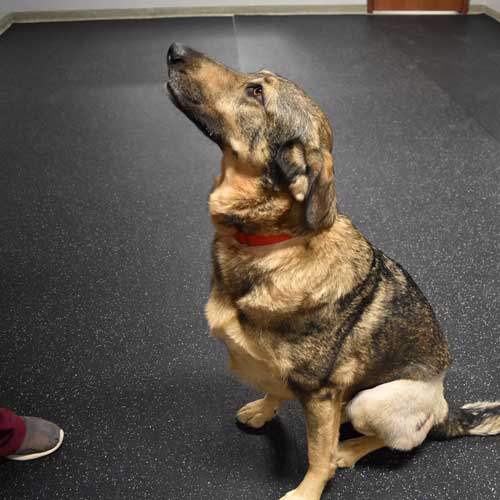 Having a pet brings so much joy into any home. The unconditional love, companionship, and overall joy that dogs provide is arguably unlike that from any other animal. Along with all of the positivity that dogs bring, comes some potential problems, as well. 
Many people use indoor dog kennels or crates to train their dogs or house them at various times of the day. These are great options, but the crates can also cause damage to the floor beneath.
So, what makes the best dog crate floor protection mat?
When Greatmats rubber or foam flooring product are placed under the crate, the floor will be protected from the frequent scratch that could otherwise occur if using a simple 36 or 48 inch rug.
Rolled Rubber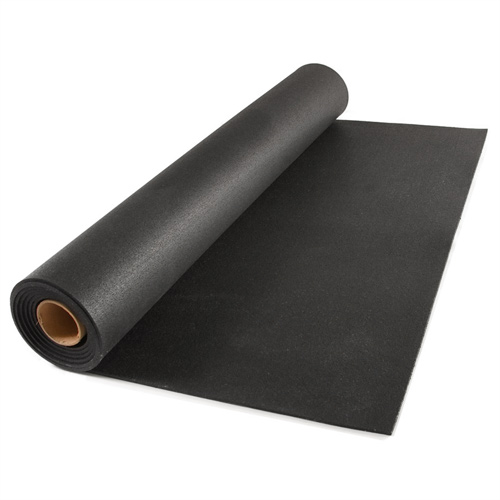 Any type of rubber protector is a great dog crate floor protection mat option, with rolled rubber being among the best. They are easy to install over concrete, wood, ceramic tile, or any other hard and smooth surface. 
The mat is simply unrolled and cut to fit the space - if needed - using a utility knife and straight edge. Double sided floor tape or adhesive can be used to attach the rolls to the subfloor. 
Not only will it protect your floor from the metal, wire or plastic crate, it will also protect it from any doggy accidents that could occur in or around it. When it does get wet, it will not get slippery, and cleanup is a breeze with the ability to simply sweep, mop, spot scrub, or vacuum as needed.
Cleaners with vinegar, Borax, or hydrogen peroxide are also safe and effective. Baking soda works great if you need to deodorize the flooring. 
If possible, rinse or wipe off any and all cleaners used, just to be sure no residue is left behind. This will leave both a cleaner looking floor and prevent your dog from coming into unnecessary contact with any potentially harmful cleaners.
Rolled rubber is very dense and durable and acts as a sound dampener and slight thermal insulator, too. Greatmats rolled rubber products are made in the USA of low odor, recycled rubber.
The
Black 4x10 Foot Rubber Rolls
or
Colored Rubber Rolls
are perfect as a dog crate floor protection mat. 
This flooring is very well made. It features a thickness tolerance of plus or minus 0.02 inches, so there will be no weak spots in the entire 4-foot wide mat; so, no buckling or folding. It is made in the USA and comes with a 5-year warranty and will help prevent crates from slipping around.
Foam Mats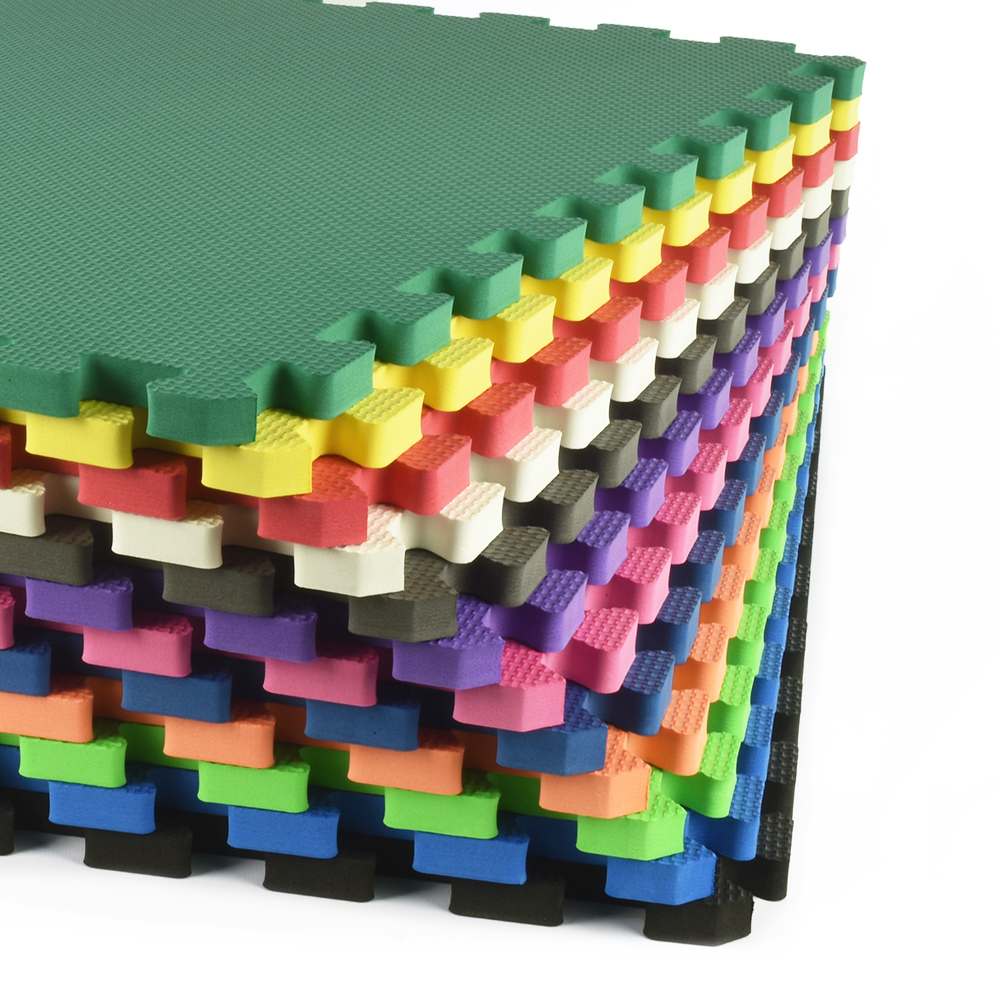 Foam tiles make an excellent dog crate protection mat option. They are economical and click into place like pieces of a puzzle. The 5/8 inch thick Premium Mats feature an easy-to-clean, non-slip thatch surface. 
They are lead and latex free, and they will not absorb water, so the chance that they will harbor smells, mold, and mildew is minimal. The EVA foam mats come in a variety of colors, and they are made of a closed cell construction, which gives the foam its waterproof capabilities, while also making it a tough material that stands up to wear and tear.
You'll also receive the added benefit of the fact the foam is a great insulator and provides superb cushion, so your dog won't have to contend with things such as the cold or hardness of concrete floors. The 2 x 2 feet foam matting tiles interlock together tightly, ensuring they will not buckle or pop out of place when installed correctly over a hard, flat surface.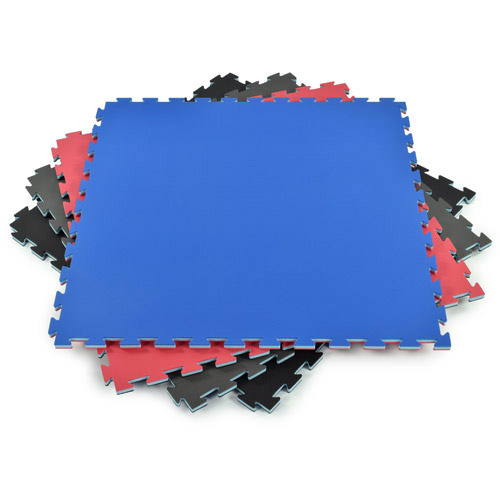 For a larger foam protector, the Pro Taekwondo Mats are another suitable dog crate protection mat option. These tiles are 1 x 1 meter and 20 mm thick. These are light weight and portable, so easy to substitute a replacement tile if needed.
They feature many of the same qualities as the 2 x 2 premium mats. These are also waterproof, stain resistant, and easy to install with a snug, interlocking design. 
Foam mats are relatively easy to clean. Simply use a rag or damp mop with mild household detergents or cleaners for tough stains, and vacuum regularly for dry dirt, dust, dog hair or debris. Dish soap works as a good cleaner for EVA foam flooring, because it suds up, will loosen dirt or debris and is dog and skin safe. 
Greatmats for your Dog Crate Protection Mat Needs
If you are looking for the best in flooring and floor protection, Greatmats is your one stop shop.
When it comes to foam mats, the options at Greatmats deliver the perfect mix of quality, variety, and durability. The rolled rubber flooring options are of the highest quality.
Aside from these options, there are countless others that would work as dog crate protection mats - those that are safe for your dog and your floor. Where the options provided are among the most popular, there are numerous others that would also work such as wood grain foam tiles, carpet squares, and more.
Greatmats truly has options to suit any need, preference, and budget. And thanks to the Greatmats guarantee, you can also shop with confidence – knowing you'll never overpay for a product or find better service.