What Are The Best Blue Deck Tiles for Sale
By Paige Cerulli Created: April, 2022 - Modified: August, 2022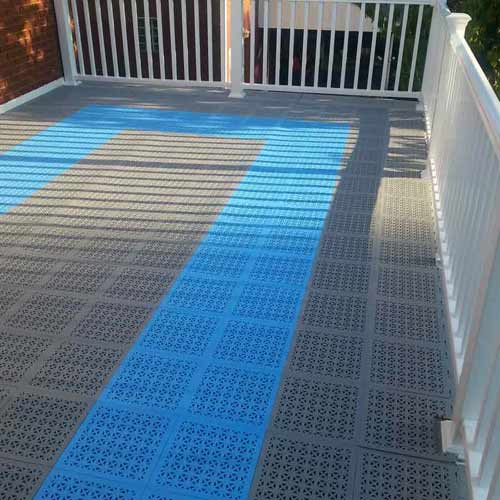 Quality deck tiles can create a safe and attractive deck, patio, pool surround, and more. If you're looking for the best blue deck tiles, you'll find many options here at Greatmats.
The Best Blue Deck Tiles for Sale
Whether you're looking for blue deck tiles for a pool surround, a patio, a rooftop, or another project, Greatmats offers several of the best options to choose from.
If you have questions about which tile is right for your project, give us a call. Our customer service team would be happy to provide you with product samples and quotes, and can help you to determine which product is the best choice.
Patio Outdoor Tile
The Patio Outdoor Tile is made of a flexible PVC that is comfortable against your feet. These perforated tiles are ideal for wet areas, and they feature a non slip texture to help minimize the chance of a fall.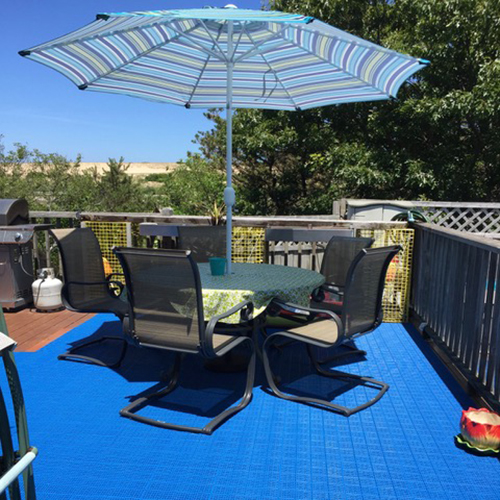 Measuring 1x1 feet, the tiles are easily portable and can be installed both indoors and outdoors. The tiles feature 265 pegs on their underside, creating an elevated surface and a secure installation.
You can install these tiles over concrete, wood, and other hard, flat surfaces. There is no adhesive needed, and the tiles snap together securely for a simple DIY-friendly installation.
StayLock Tile Perforated Colors
The StayLock Tile Perforated Colors is a waterproof tile with a perforated top surface designed for safe installation around wet areas like pool surrounds and outdoor play spaces. The tile features a 20-inch ASTM fall height rating, so if falls do occur, the surface can help to minimize injuries.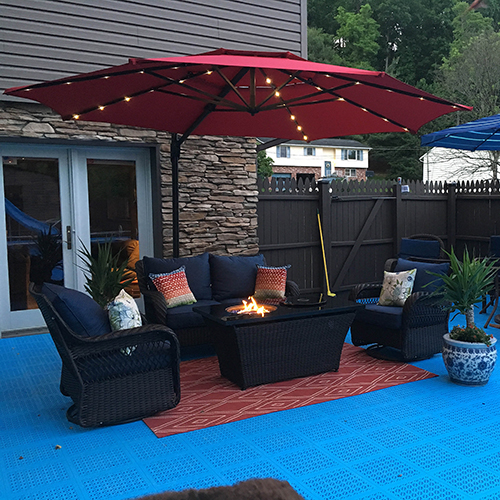 Designed for outdoor use, the tile color is stable when exposed to UV light for three to five years. Generous perforations let water drain right through, helping to prevent dangerous puddles.
These decking tiles feature an active locking connector system that holds them together tightly. You can lay them over wood and other hard surfaces, or you can put them over rubber membranes for residential installations.
Sterling Roof Top Tile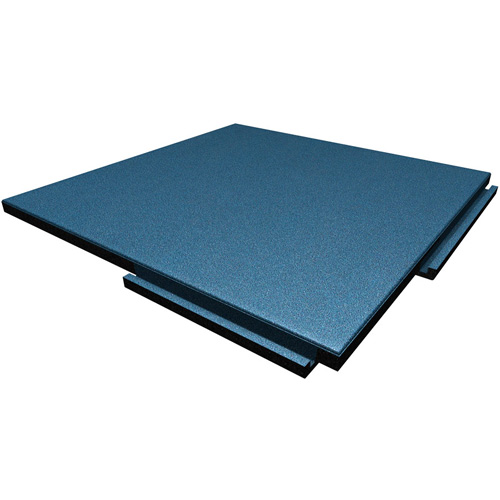 The Sterling Roof Top TIle is a highly durable rubber tile that measures two inches thick. This tile is ideal for exterior installations and commercial applications, such as patios, golf courses, decks, and rooftop flooring.
The tile is made with recycled rubber buffings, so it's an eco-friendly choice. Its interlocking edges make for a secure installation.
Blue Sky Outdoor Interlocking Tile 50/50 EPDM
The Blue Sky Outdoor Interlocking Tile 50/50 EPDM is a rubber tile designed for use in playgrounds, rooftops, and decks. Suitable for both commercial and residential use, the tiles can be installed on any firm, flat surface.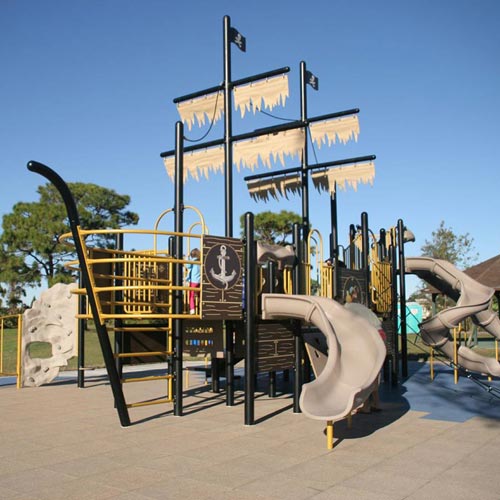 The files have an underside design that lets water freely flow beneath them. They won't mold or mildew and feature a high-traction surface that's effective when both wet and dry.
If falls do occur, the tiles are four-foot ASTM fall height rated to help reduce injuries. Border and corner edging is also available for a clean, finished installation with smooth transitions onto and off of the tiles.
These tiles are made in the USA and feature a full surface to surface locking system that creates a cohesive installation. You can even install them over rubber rooftop membranes.