What Are The Best Black Carpet Tiles for Sale?
By Paige Cerulli Created: April, 2022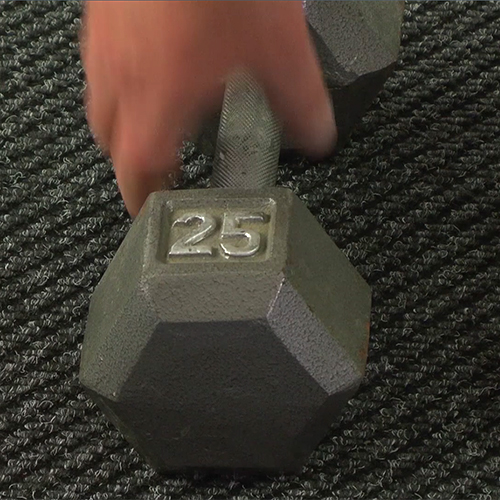 Carpet tiles are a highly versatile flooring option that are popular for all sorts of applications, including use in basements and trade shows. If you're looking for black carpet tiles, you'll find an excellent selection of quality products here at Greatmats.
The Best Black Carpet Tiles for Sale
At Greatmats, we offer several quality black carpet tiles for sale. Whether you're looking for flooring for home or commercial use, you'll find some excellent options in the following products.
Many of these products are available in multiple colors, so you can create patterns, like stripe and checkerboard. You will also find options that come with border pieces for a clean, finished transition between the carpet and another type of flooring.
Royal Interlocking Carpet Tile
The Royal Interlocking Carpet Tile can be used for both residential and commercial installations, and it's a good choice for use in basements, trade show booths, and theaters. They are both decorative and durable, and feature a high-end foam backing that makes them comfortable underfoot.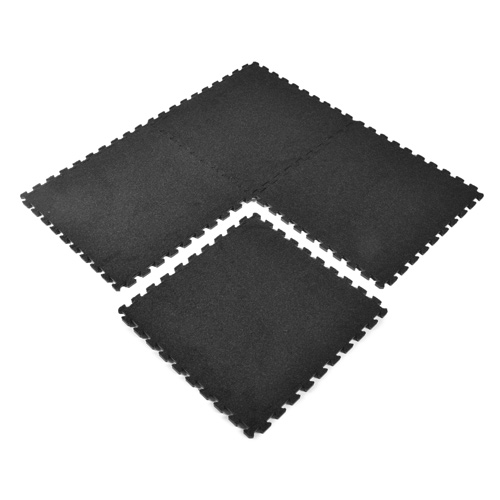 The tiles are waterproof and odor proof, and they're also stain resistant, so they can be a long-lasting flooring option for your space. If the tiles do become wet, you can stand them on their edges, which will allow them to dry.
You can also vacuum the tiles for easy cleaning and maintenance. They're lightweight and easily portable if you do need to store or transport them.
These tiles are 2x2 foot squares, so they cover larger areas quickly while still being easy to manage. Each tile includes two border strips so you can install them with clean, finished edges.
Installing the tiles is easy. You can put them directly on a hard, flat surface like concrete, wood, or tile, and there's no need for any underlayment or adhesive.
These tiles are backed by a one-year manufacturer warranty.
Comfort Carpet Center Tile
The Comfort Carpet Center Tile is a versatile flooring choice that's ideal for use in home theaters, trade shows, showrooms, basements, and more. The tile features a commercial-grade short hair carpet that's highly durable.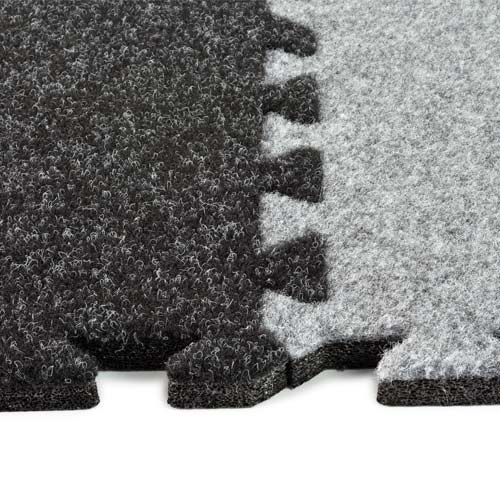 The carpet is both waterproof and odor proof, making it suitable for high traffic areas as well as home use. It's also strong enough to withstand tables and chairs.
These tiles feature a handy interlocking design with hook and loop tabs. That interlocking system makes for a snug, tight fit, creating a continuous surface that won't pull apart during use.
If needed, you can cut the tiles to fit with a sharp utility knife. The tiles are available as single tiles, or you can opt to purchase tile kits that include everything you need for installations of a certain size area.
The tiles measure 24x24 inches and are available in several solid neutral colors, including black and grey.
Dominator LP Gym Carpet Tiles
The Dominator LP Gym Carpet Tiles are a high-wearing tile suitable for use as commercial flooring, office flooring, and gym flooring. The tiles are made of solution dyed polypropylene fibers that are non-woven for superb durability.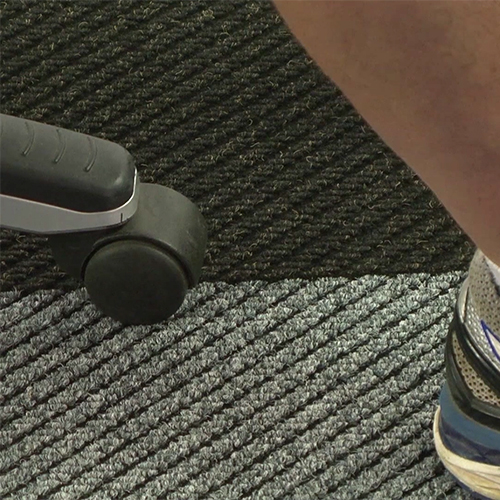 The tiles' needle-punch construction helps to keep those fibers securely in place, preventing fraying and other damage. The tiles are backed by a five-year limited manufacturer warranty.
You can install these tiles over almost any hard, flat floor using adhesive or two-sided carpet tape. If you're installing the tiles in a smaller room, then performing a wall-to-wall installation should be enough to hold them in place, and no adhesive is needed.
These tiles are available in multiple colors, and you can purchase two or more colors to create a checkered installation pattern.
Champion XP Carpet Squares Tile
The Champion XP Carpet Squares Tile is a non-woven berber tile made of durable solution dyed polypropylene. The tiles feature a tough bitumen backing and an overall heavyweight configuration, so they're suitable for commercial applications in schools, offices, and businesses.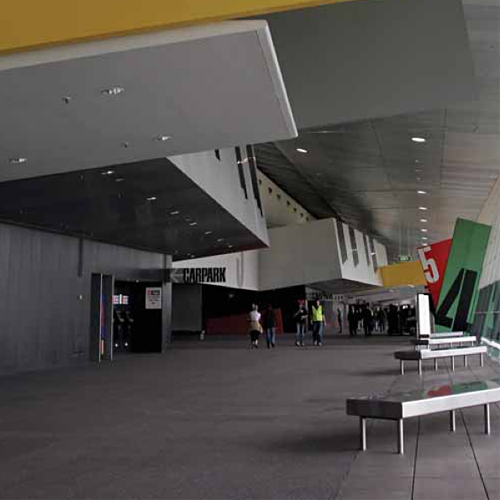 The tiles are spike-resistant and permanently anti-static, making them a versatile choice. They're backed by a seven-year warranty when installed on a flat surface.
Available in several designer colors, each tile measures just under 20 x 20 inches.
Smart Transformations Distinction Carpet Tile
The Smart Transformations Distinction Carpet Tile is an eco-friendly flooring option. The fiber is crafted with up to 100% recycled plastic from plastic bottles.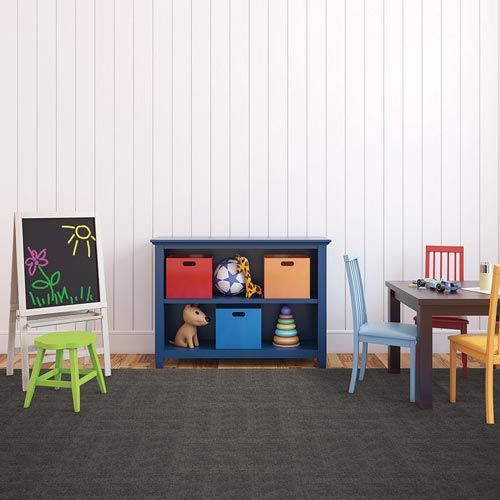 Designed for both indoor and outdoor use in home and business installations, the tiles are resistant to mold, mildew, and odor. They're highly durable options and feature excellent colorfastness.
These specially engineered tiles feature fibers that won't pull out or unravel, making for excellent longevity. They feature a distinctive hobnail diamond pattern that adds beautiful detail to a space.
These tiles feature a peel & stick pressure-sensitive adhesive which makes for an easy and cheap installation process. You can easily adhere the tiles to the subfloor for a long-term installation.