What Flooring Products Are The Warmest?
By Paige Cerulli Created: August, 2022 - Modified: November, 2023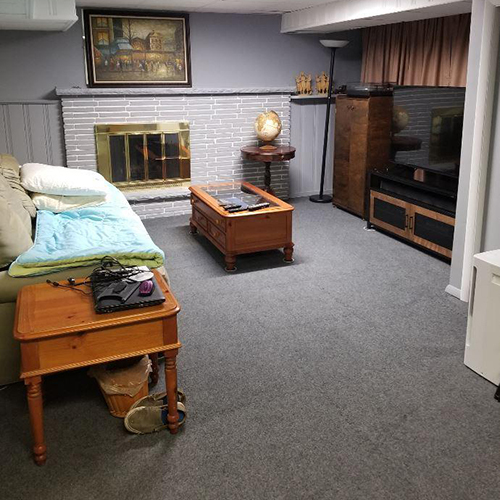 Whether you are flooring a bathroom, basement, or bedroom, a warm flooring can make the space comfortable and more welcoming. How warm the flooring feels largely depends on the material that it's made of, so it's easy to narrow down your search to some top options.
The Benefits of Warm Flooring
Choosing a warm flooring product offers multiple benefits. Warm flooring tends to be more comfortable underfoot, ideal when you first get out of bed on a cold winter morning.
Warm flooring is also ideal when you'll be installing it over a surface like concrete in a basement. Concrete tends to be cold, but a warmer flooring product on top of it can make it a much more comfortable and usable space.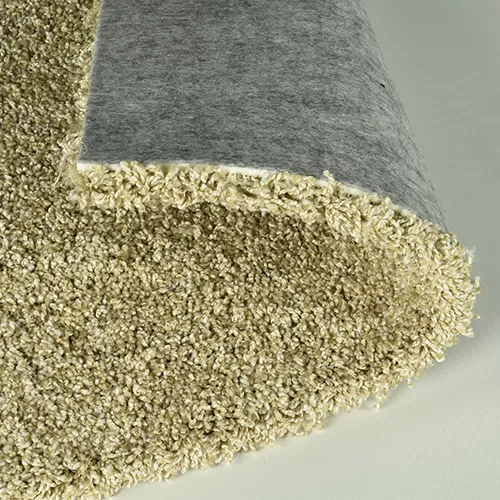 Your flooring choice can also help you to save money on a heated flooring system, which continuously draws energy and which can substantially increase your electrical bills. These systems can also be prohibitively expensive to purchase and install, and choosing a warmer flooring means you can handle the installation process on your own, further saving you money.
You might choose a warmer flooring product for multiple purposes. Not only is it helpful in your living spaces, but it can make your home gym more comfortable, too.
And if you've ever walked into a tile bathroom in the winter, you'll understand why your flooring choice matters so much. Rather than using traditional tiles, a warmer flooring choice can make your bathroom much more pleasant, and you can keep your renovation or building costs down.
What Flooring Is the Warmest?
As you explore different flooring options, you will find products made of laminate, rubber, vinyl, wood, and more. None of those products are particularly warm, and options like vinyl can even be pretty chilly when they're placed against a base like concrete.
Two flooring materials are much warmer: foam and carpet.
Foam Flooring
Foam flooring has natural insulative properties that make it an excellent option when you're installing it in basements, garages, and other chilly, drafty areas. Foam is used as an insulator in coolers and other objects, so it's easy to understand how it brings these insulation properties to your home, too.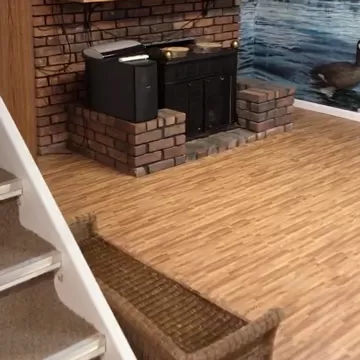 In addition to being warm, foam is also highly comfortable. It is a softer surface, so you can walk on it barefoot, and it even offers some shock absorption that can help to reduce the impact of a trip or fall.
Because foam is so comfortable, it's a popular choice for kids' rooms and playspaces. Many foams are waterproof, so you can use these tiles in basements and other areas that might flood.
Carpet Tiles
Carpet is also naturally warm and comfortable underfoot. Carpet fibers offer insulative properties, helping to buffer you from a cold subfloor.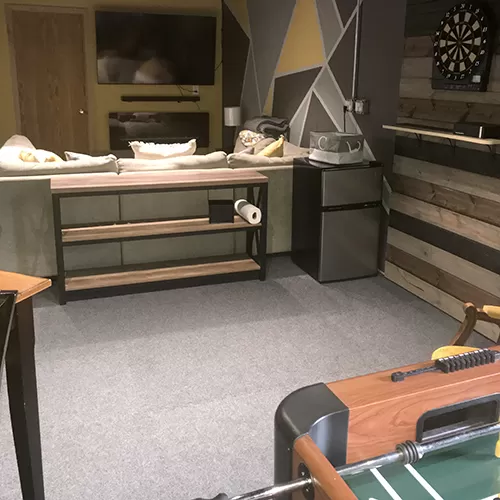 As you shop for carpet tiles, you will find many different pile heights available. A plush carpet with a taller pile height offers the most warmth, with short pile heights and tight weave carpets offering less insulation.
The top choice for plush carpet tiles are the
LCT Plush Luxury Carpet Tiles in 60 oz
, featuring an easy DIY installation with FriXion Pads. These carpet tiles are very plush with padding underneath. They are also removable and machine washable.
Modular carpet tiles offer several benefits and are a versatile flooring choice. These tiles allow you to install the carpet on your own, and you can also remove tiles as needed.
A popular choice for warm floors is the
Royal Interlocking Carpet Tile
. They are popular in basements and other rooms with cold floors.
Strategies for Creating a Warm Floor
Creating a room with a warm floor starts with your flooring choice, but there are other ways to keep the room comfortable, too.
Choose Darker Colors
If you're installing the flooring in a room with lots of windows, the color of the floor can affect its temperature. Choose a warm flooring product that is also available in a darker color.
That darker color will absorb more sunlight, heating up the floor throughout the day. This can be an effective way to add warmth to a playroom, bedroom, or other space, particularly if the room receives sunlight for most of the day.
Consider an Underlayment
If you don't want a flooring product made of foam or carpet, then you might consider adding an
underlayment
to your flooring. Underlayments made of materials like cork create insulation, helping to prevent the cold chill from traveling from a subfloor up to your flooring.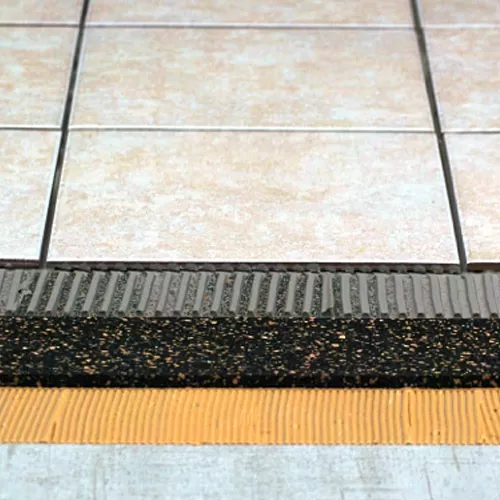 As an added bonus, underlayments also tend to offer sound insulation and shock absorption properties. An underlayment can make your room more comfortable and enjoyable in multiple ways, not just by creating a warmer temperature.
Identify and Address Drafts
Even with a warm flooring material, if you have significant drafts present in a room, it will be difficult to keep that chill out of the floor. Taking the time to identify drafts and fix the source can keep your room more comfortable and save you heating energy, too.
You can use a thermal imaging gun to identify drafts so you can seal up the source. You can also research any free energy assessments available in your state, since these assessments might help to identify draft sources in your home.