Waterproof Basement Flooring Options: Which is Best for Your Needs?
By Julia Nass Created: July, 2017 - Modified: September, 2023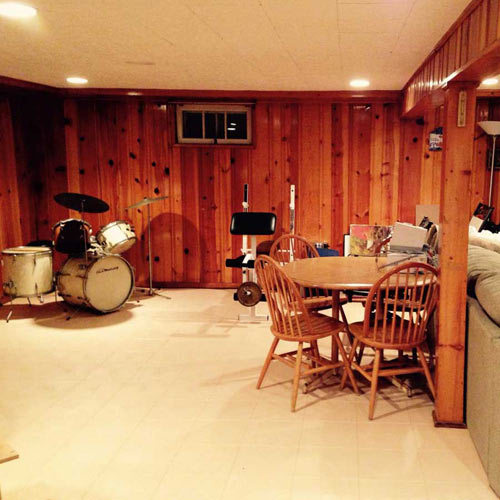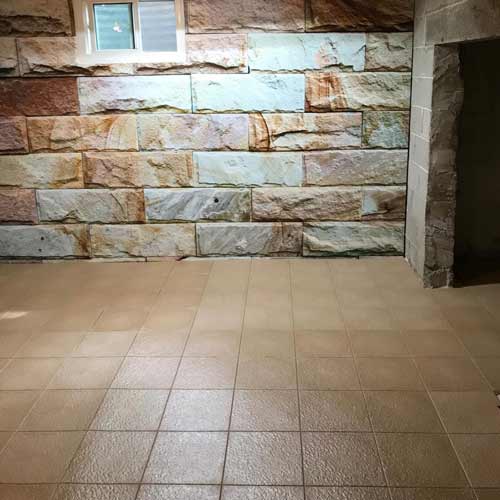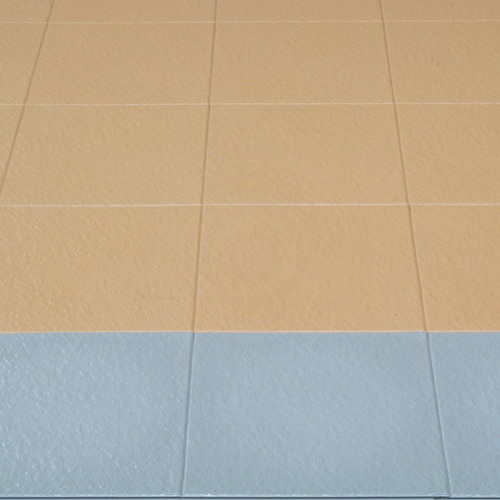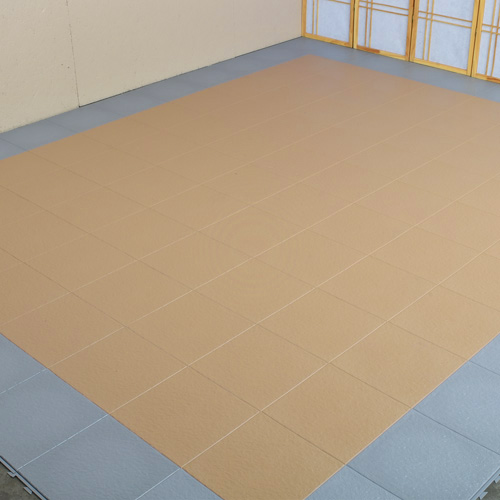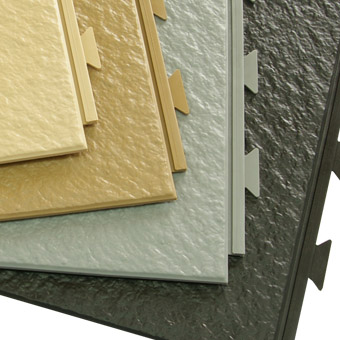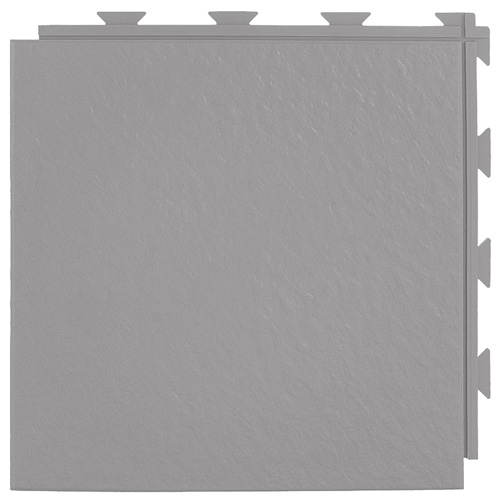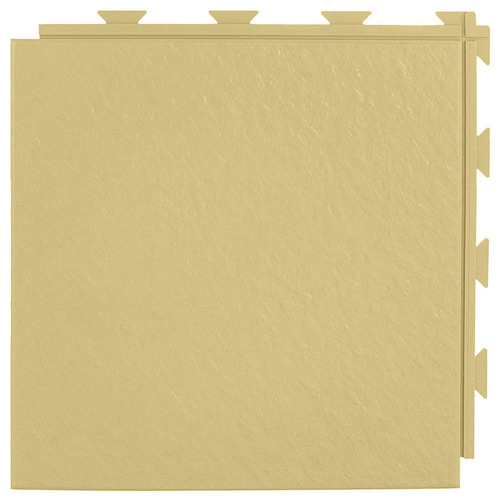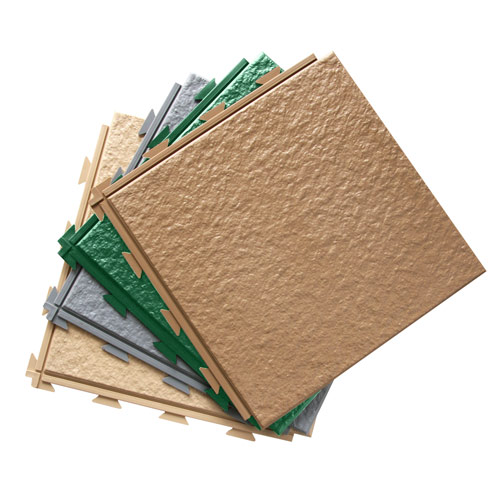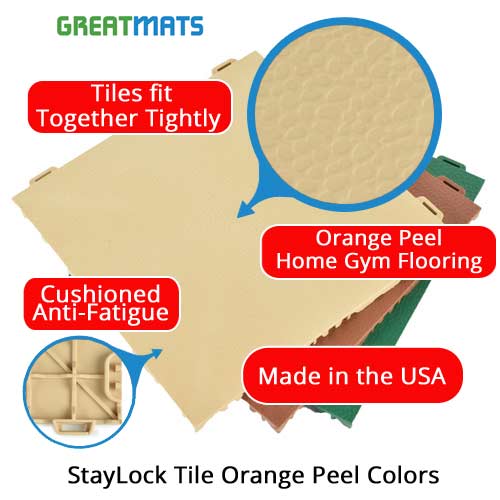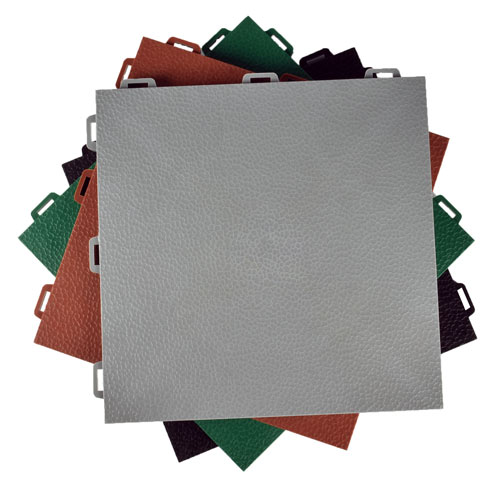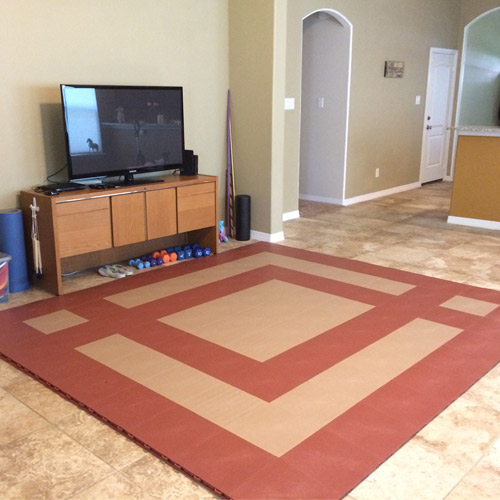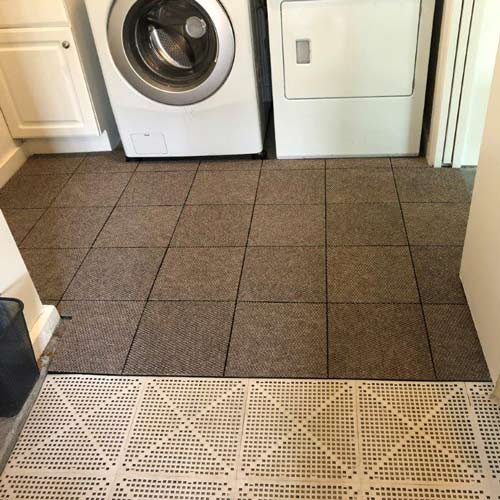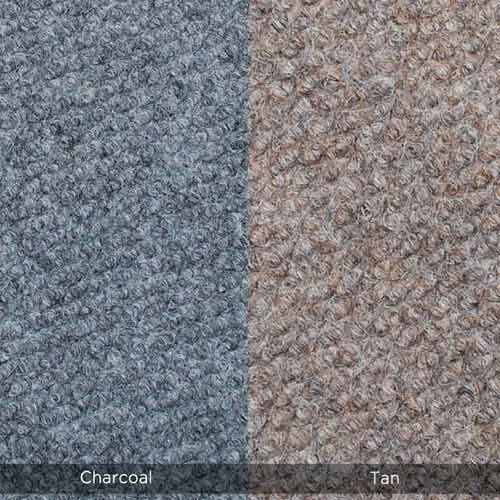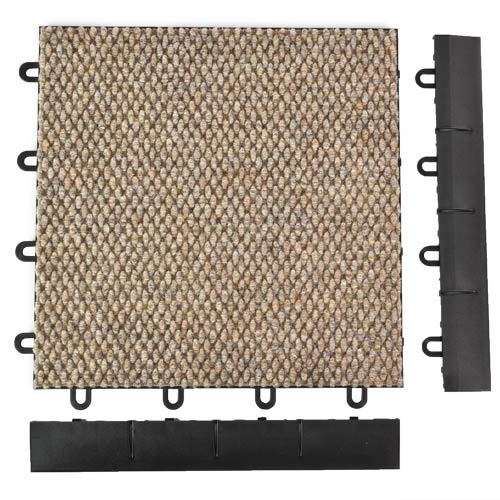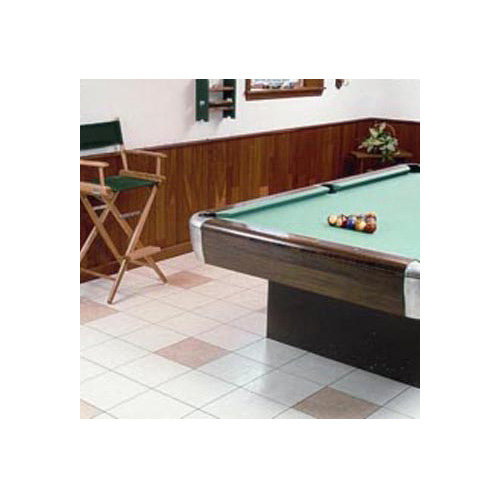 One of the largest issues people combat in basement rooms are those related to moisture and what are the best
waterproof basement flooring
options. Basements are particularly susceptible to moisture for a number of reasons. First of all, basements tend to be cooler, which can cause humid air to condense more readily than in the rest of the house. Many basements are concrete, a material that often retains moisture from construction. Different appliances and equipment such as washers and dryers, boilers, and other modes of running water (showers, sinks, etc.) commonly add moisture in the basement as well.
No matter where the moisture comes from, it's an important thing to be aware of. High and prolonged levels of moisture create an environment in which bacteria and mold can thrive. Mold and mildew are of course unsightly to see in the house, but more importantly, it can be dangerous. Certain types of molds can cause major health problems if not dealt with right away.
Overall, basements tend to not have as many ways for air to flow through and dry things out, so moisture gets trapped, particularly underneath the flooring. Apart from mold and mildew, basement dampness can also cause standing water on floors, deterioration and staining of flooring materials, and general rot and decay. That is exactly why it's important to have waterproof basement flooring that will resist and fight against all of these issues. The following basement floors for damp areas are designed to do just that.
Slate Waterproof Basement Flooring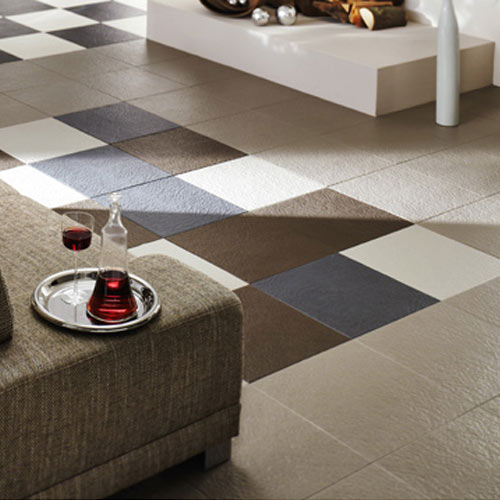 Slate Floor Tiles
are high-end, commercial quality waterproof basement flooring PVC tiles that have all the class and style of slate. However, they are far more comfortable, economical, and lightweight and are a world easier to install. These tiles do well in basements because they are waterproof, durable, and resistant to acids and oils. Tiles come in various neutral or colorful eye-pleasing earth tones. Choose Slate Floor tiles for basement offices, family rooms, entertainment rooms, or any other basement space you desire with a high-end aesthetic.
These waterproof basement flooring tiles can be installed with a strong snap-in-place system that presents a seamless floor. Although a dry-lay is all that is required for residential floors, tiles can also be glued down for a more permanent solution. Clean tiles with a damp mop, hot water, and a general household floor cleaner. Expect high-quality, long-lasting moisture resistance with Slate Floor tiles. However, if moisture becomes trapped underneath the flooring is a worry, then it's best to choose one of the following raised floor tiles.
StayLock Orange Peel Waterproof Basement Floor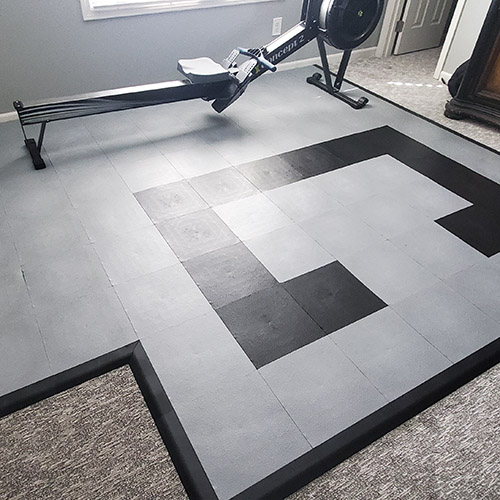 First, Greatmats recommends
StayLock Orange Peel tiles
for raised basement flooring. These tiles are made of 100 percent recycled PVC plastic with an orange peel textured surface. Not only are they eco-friendly, but they are ergonomic as well. The durable plastic material makes for premium cushion and bounce support, even without any underlayment. StayLock Orange Peel basement flooring tiles are specifically designed for spaces in need of long-lasting, anti-fatigue flooring, like aerobic and exercise rooms.
These basement floor tiles are raised and waterproof, so moisture will not become trapped underneath or in the flooring. StayLock Orange Peel waterproof basement flooring tiles simply snap together without the need for any other tools or adhesives, and tiles do not come apart over time. They come in five different attractive colors that stay vibrant even after long periods of use. Once tiles hit the end of their estimated 20-year life span, Greatmats will take them back to repurpose them and keep them out of landfills. These tiles may contribute to LEED building points.
Max Tile Raised Floor for Basement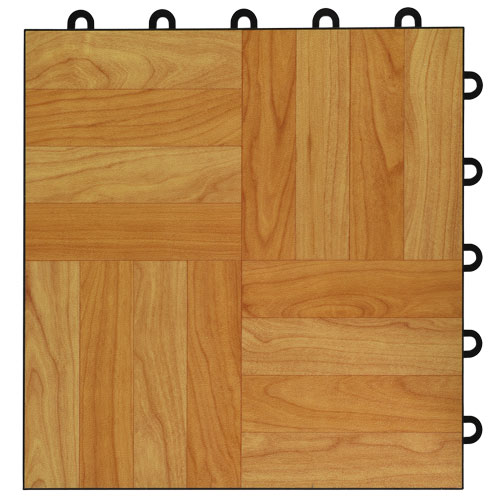 Max Tiles
are an extremely fashionable and flexible basement flooring option. Choose from a wood-grain or slate aesthetic to satisfy your high-end design desires without financial upset. TileFlex waterproof basement flooring tiles come in over 10 colors and styles, so you can get creative with your ideal floor. Tiles snap together with a tab and loop connecting system and provide yet another easy-to-install flooring option.
This basement tile flooring is constructed of polypropylene plastic with a fully waterproof vinyl surface that never needs refinishing. Each tile is raised to allow airflow and prevent moisture entrapment and is designed to hold up against water and heavy usage. The material makes these tiles ideal for diverse purposes, from a basement exercise room to a game room. For added cushion or sound reduction, simply install a 2 or 3-mm underlayment.
Comfort Matta Waterproof Basement Floors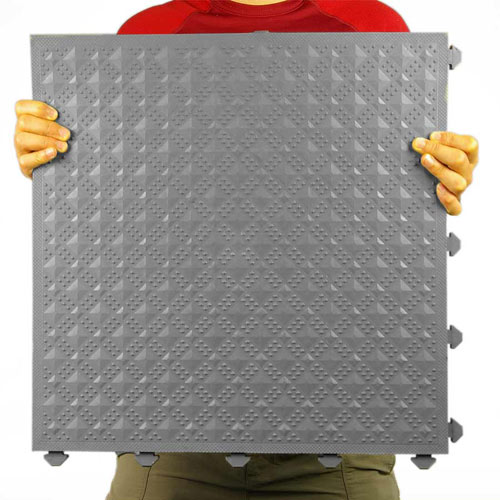 Comfort Matta basement flooring tiles
are a top choice for basement workrooms, dens, and exercise floors. These tiles are specifically designed to create comfortable support that eases the strain of standing for long periods of time. The tiles reduce fatigue, muscle strain, and joint discomfort.
This waterproof basement flooring is free-draining and non-slip, even if the floor happens to be wet. The diamond-tread surface maintains slip resistance, while the raised design allows airflow underneath tiles. Tiles are interlocking and simple to install. Once in place, these basement tiles provide both heat and sound insulation. The product can be damp mopped with common household cleaners but do be sure to avoid bleach.