Are Carpet Tiles Stain Resistant?
By Paige Cerulli Created: November, 2022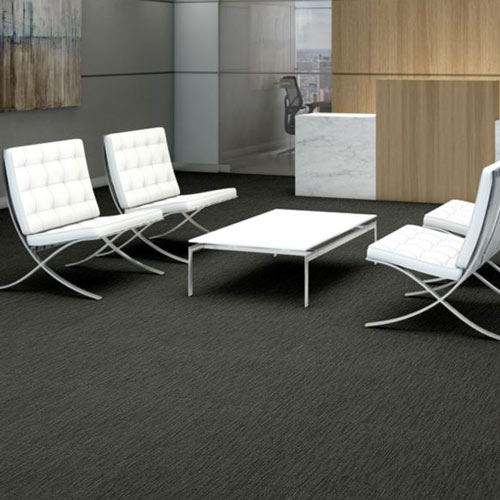 Stain resistant carpet is a must-have in high traffic situations, or homes where you have kids or pets. Fortunately, many types of carpet tiles are stain resistant, so you can enjoy the convenience of the tile format in a highly durable form.
5 Stain Resistant Carpet Tiles
At Greatmats, we carry many stain resistant carpet tiles for sale. Whether you're looking for a commercial tile or something for home use, these tiles can help you to maximize your investment in your flooring and maximize its lifespan.
1. Royal Interlocking Carpet Tile
The Royal Interlocking Carpet Tile is suitable for both residential and commercial use. The highly durable tile features a soft carpet surface that is bonded to an EVA foam base.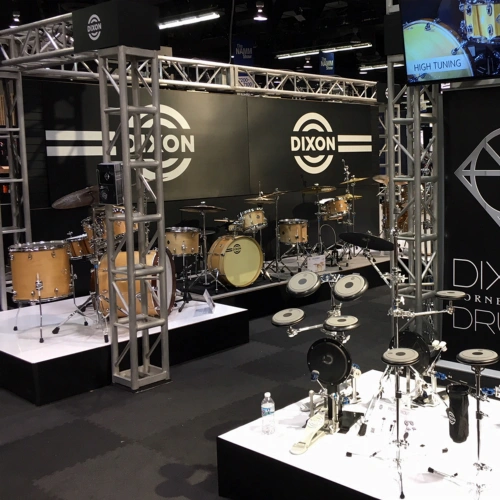 The carpet is stain resistant and is also non-absorbent, so it's one of the best choices for areas like basements, which may be exposed to leaks. Since the carpet won't absorb moisture, it reduces the chance of mold and bacteria forming after a leak or a spill.
Measuring 2x2 feet wide, the tile will quickly cover larger areas, making it a popular choice for trade show flooring. The tiles include borders to create a clean, finished edge, or you can easily cut it to face an area.
You can choose from a variety of colors, including tan, dark charcoal, and dark grey. Measuring ⅝ inch thick, the carpet tile offers soft cushion that can make a living space, like a den or playroom, more enjoyable.
The tile is backed by a one-year manufacturer's warranty and, at $12.98 per tile, is a cheap yet versatile option.
2. Dynamo Commercial Carpet Tiles
The Dynamo Commercial Carpet Tiles are stain resistant tiles specifically designed to withstand the demands of high-traffic applications. While they're ideal for businesses, they are also a durable choice for residential spaces like home offices and living rooms.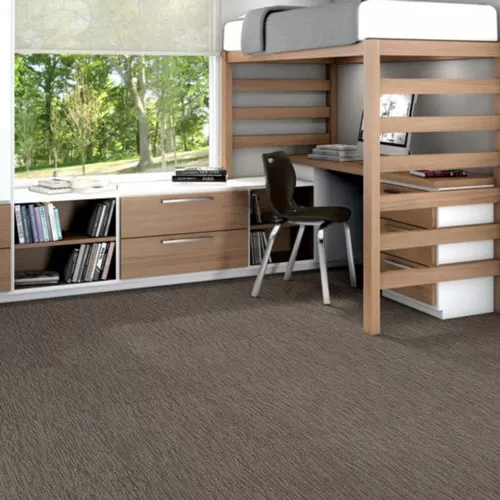 The tiles measure 24x24 inches, allowing them to quickly cover large space. They can be glued down with a pressure sensitive latex carpet glue, creating a durable and permanent installation.
The tiles feature a parallel design loop made of Solution Q Nylon, creating a professional and attractive addition to a room. The tile backing prevents water from traveling through the tiles, and you can vacuum them and use a carpet cleaner for easy maintenance.
These tiles are backed by a 10-year manufacturer warranty, as well as a lifetime stain warranty.
3. Berber Commercial Carpet Tile
The Berber Commercial Carpet Tile is a highly durable tile designed for use in commercial spaces like hospitals, banks, retail areas, museums, and more. The tile features solution dyed polypropylene charcoal fibers which are stain resistant and UV stable for superior durability.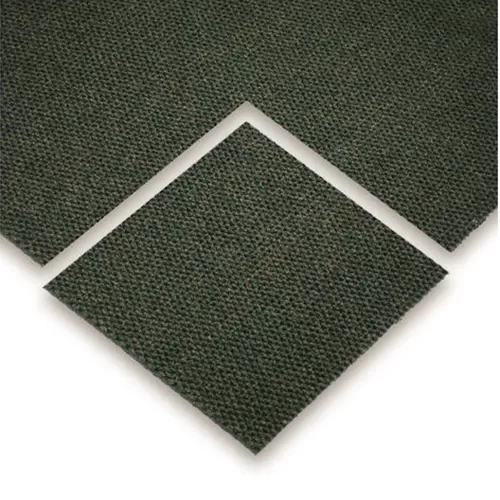 The tiles feature a bitumen backing, which creates stability while also making for a comfortable feel underfoot. The carpet helps to trap dirt, keeping it off shoes and preventing it from being tracked through the building.
Since the tiles are made with at least 53.96% post consumer recycled content, they are eligible for LEED credits. They have also been flammability tested.
You can install the tiles with adhesive for a permanent installation. Creating a quarter turn in the tiles will create a beautiful and professional pattern for a clean, finished look.
These tiles are backed by a three-year limited manufacturer warranty.
4. Magnify Commercial Carpet Tiles
The Magnify Commercial Carpet Tiles feature a durable polyester yarn with a pattern loop style. The polyester is solution dyed for long-lasting color, and the tiles are stain resistant.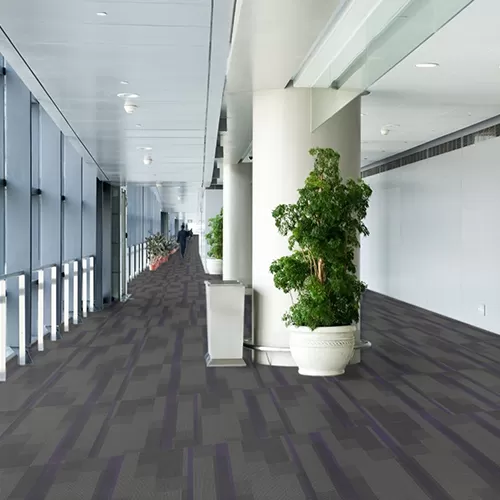 These tiles are suitable for installation in most heavy traffic areas, including commercial spaces and offices. They can be installed with a latex releasable adhesive for a permanent installation.
Measuring 24x24 inches wide, the tiles are ideal for large spaces. They are also available in 12x48 inch planks for a coordinated look that allows more variety in your installation pattern.
Featuring a geometric design, the tiles can be installed in many patterns, including brick, quarter turn, and herringbone, giving you excellent control over just what your finished floor looks like. You can vacuum them regularly for easy maintenance, and they feature a limited lifetime manufacturer's commercial warranty.
5. Colorburst Commercial Carpet Tiles
The Colorburst Commercial Carpet Tiles are available in a wide array of colors, including more non-traditional options like yellow and orange. The solution dyed nylon fibers are highly durable and stain resistant, and these tiles are suitable for commercial areas, classrooms, medical facilities, and other high traffic spaces.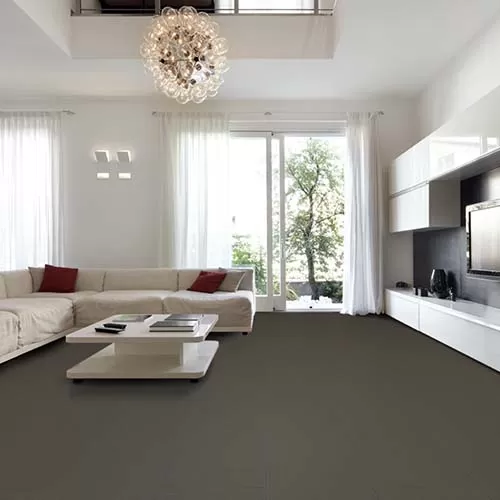 Equipped with the Nexus modular backing system, the tiles feature a level loop design that makes for easy cleaning and maintenance. They can be vacuumed regularly and spot cleaned as needed.
Since the tiles are available in so many colors, you can order multiple colors to create eye-catching patterns. Coordinating planks are also available to add variety to your installation options.
These tiles are backed by a limited lifetime manufacturer's commercial warranty.