What Types Of Anti-Fatigue Mats Are Used For Industrial Use?
By Lisa Hobbie Created: August, 2021 - Modified: November, 2023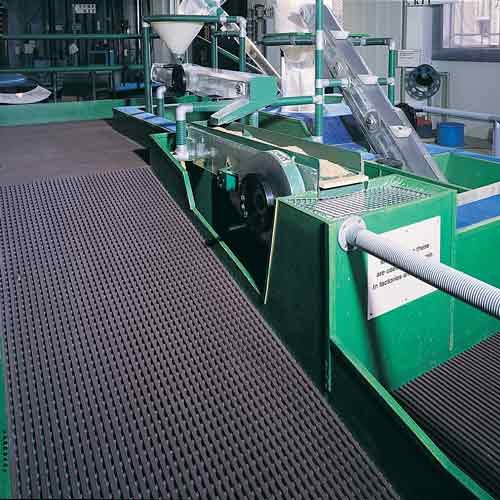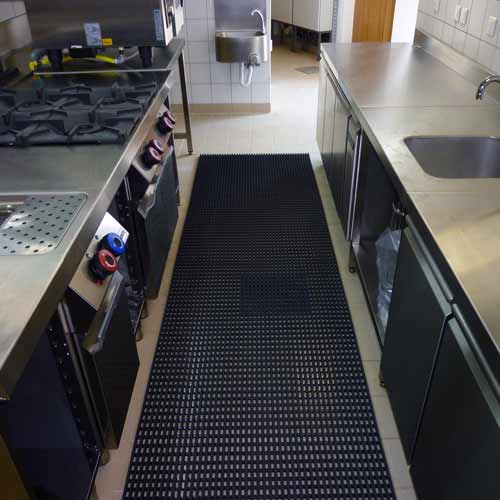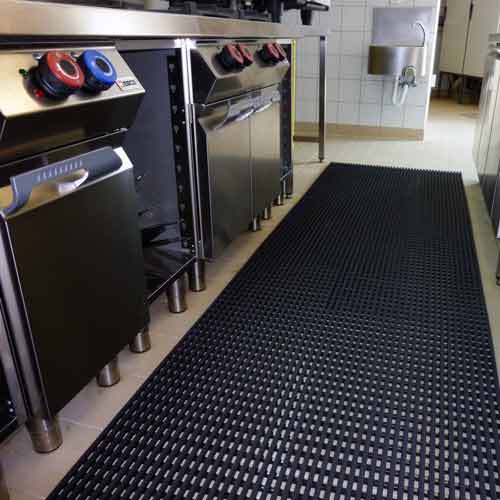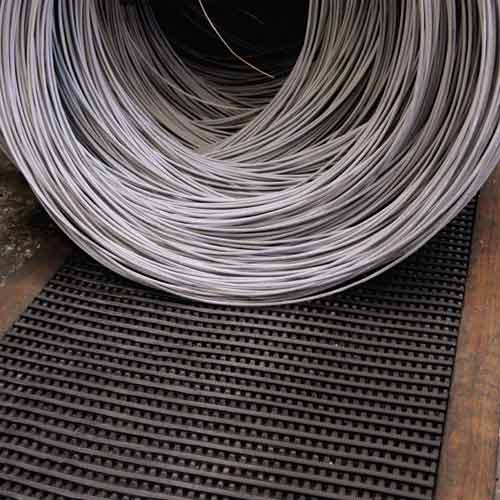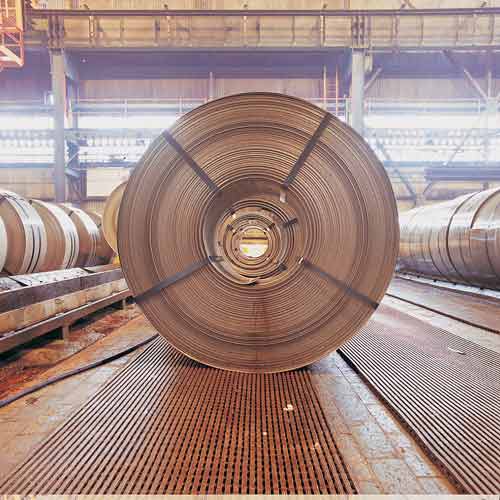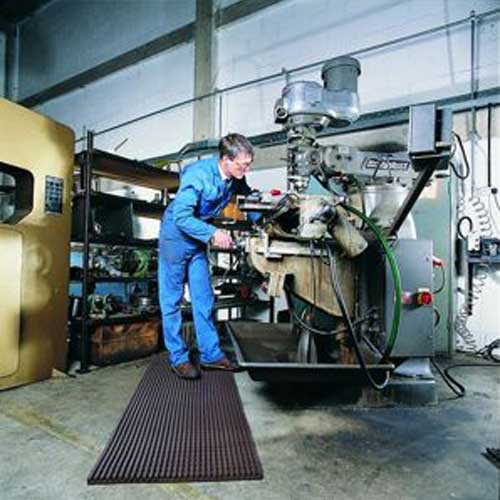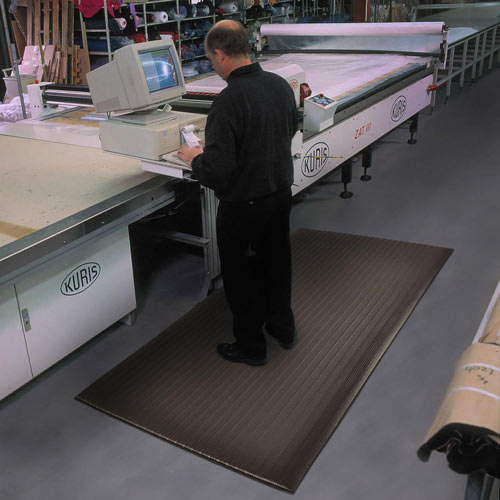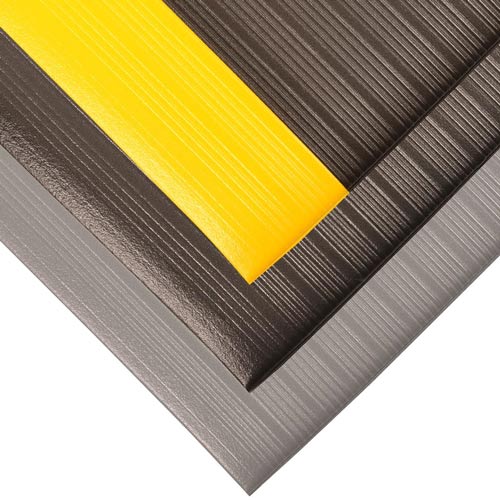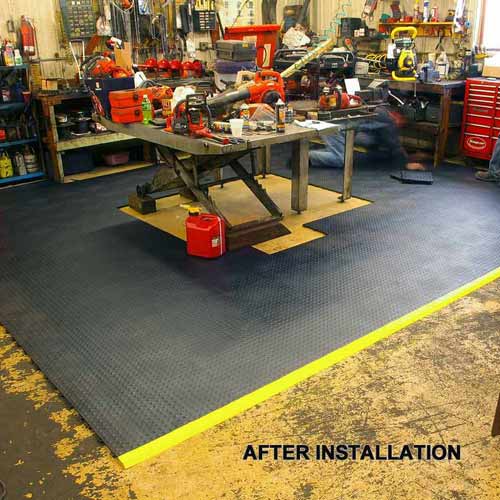 There are many types of anti-fatigue mats that are perfect for industrial use. They provide ergonomic benefits without being impacted by chemicals, solvents, and oils.
Of the many anti-fatigue mats available at Greatmats, the following 6 products are among some of the best and most popular:
These robust mats are among the best anti fatigue mats industrial grade available anywhere. They are durable, made to last, and deliver some amazing benefits and features.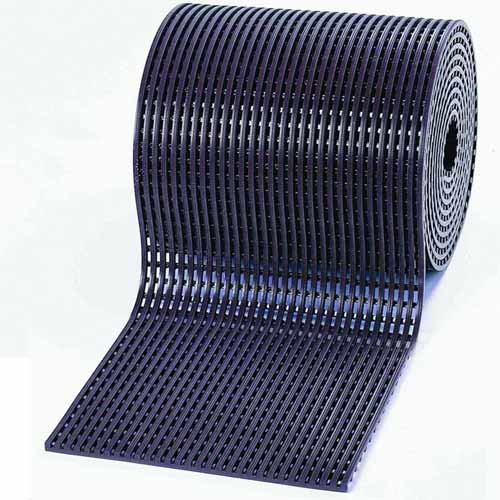 Flexigrid Industrial Matting 3 x 16.5 ft Roll is not only used in industrial buildings, but it's also a suitable product for airports, warehouses, assembly lines, maintenance areas, mechanical shops, and factories.
These mats feature an aggressive diamond cut surface texture and an open grid design for excellent drainage. With two layer PVC close mesh construction, these are great for heavy duty use. This mat is the tallest of its type, and it is certified slip resistant.
The anti fatigue mats' industrial grade material and construction is durable, non porous, and resistant to chemicals, oils, and acids. They are easy to cut on site, and once made to the perfect size, they contour to uneven surfaces. Suitable for indoor or outdoor use, they are also fire resistant.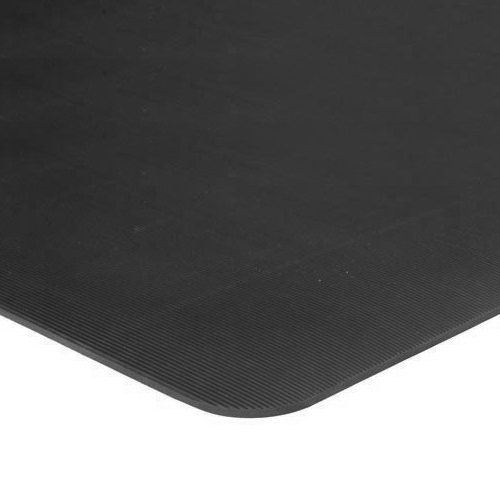 Tuff Foot Runner Corrugated 4x105 Feet is perfect for industrial aisles and walkways to provide traction and insulation for workers against cold concrete floors.
These made-in-the-USA large runners do an amazing job protecting floors - reducing overall maintenance costs. Available in corrugated or wide rib surface patterns, this water repellant runner is made of flexible, 100-percent vinyl compound that resists grease, oil, and chemicals. Available in custom lengths, these anti fatigue mats industrial grade are suitable for machine shops, warehouses, industrial settings, and commercial businesses.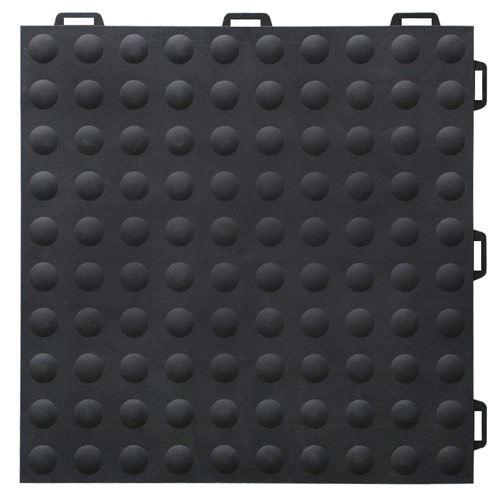 StayLock Tile Bump Top Black is an anti fatigue PVC product used for many applications - including industrial use. It offers a soft cushioned feel like foam with the durability of rubber.
This flooring features an interlocking design that keeps the tiles tight without separating over time - even when under pressure. It offers fabulous support and the bump top surface texture provides ergonomic benefits and anti-fatigue properties. It's a product that is waterproof and has a raised base design that prevents water from getting trapped beneath it and from it sliding around.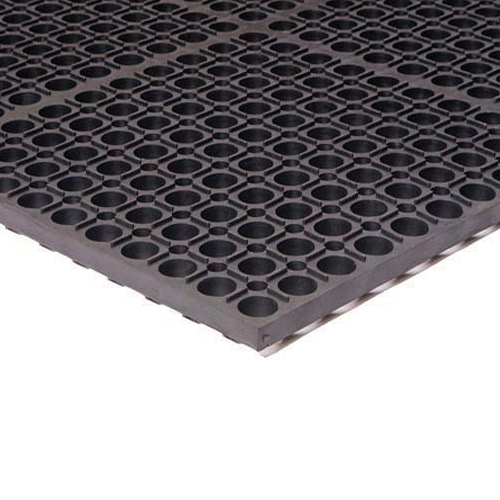 TruTread Black Mat 3x15 Feet is an anti fatigue mat for kitchen, restaurant, and automotive use - as well as industrial and warehouse use. It offers anti-slip traction in a product that's water repellant, oil resistant, and grease resistant.
These mats have drainage holes that allow liquids and waste to pass through. Their comfortable construction eases fatigue and increases productivity. Available with a gritted surface for extra traction, they come in a greaseproof red or grease resistant black color.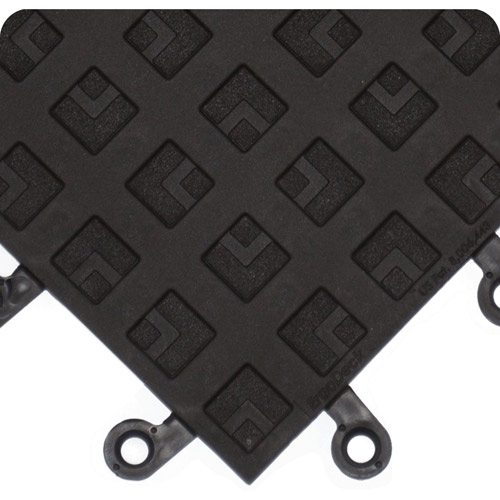 Wearwell ErgoDeck ESD Solid 18x18 Inch Tile is an industrial grade product that delivers standing relief in static sensitive applications. It can be customized to any specification in 3 inch increments to fit any area or configuration, and it has a positive interlocking system that prevents separation once the tile is installed.
These tiles are carbon impregnated PVC tiles that offer robust durability. They have an overall thickness of ⅞ inch, and they can be used for dry conditions - like manufacturing environments, transportation settings, and lab and pharmacy settings.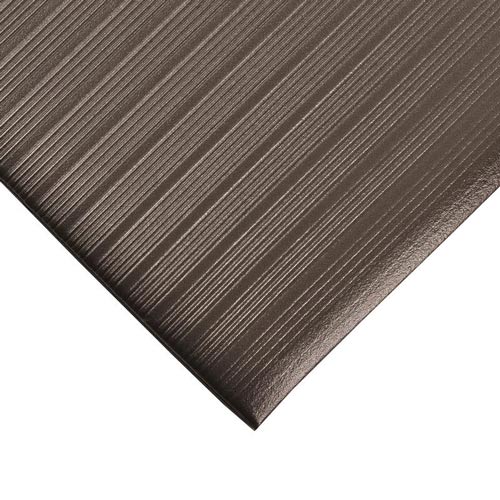 Airug Anti-Fatigue Mat 3x60 ft x 3/8 inch is a 3 x 60 foot roll that is wear resistant, tear resistant and anti-fatigue. It's slip resistant and made in the USA and offers ergonomic safety benefits.
This product is a great standing mat with beveled edges for extra safety. It's free of DOP and DMF, and it's suitable for manufacturing plants, assembly lines, warehouses, and workstations. The PVC closed cell foam the mat is made of helps alleviate leg and back distress and offers a barrier to a cold floor.
Greatmats - For Anti Fatigue Mats Industrial Grade
The mats highlighted are perfect for industrial settings. They will not only protect your workers and keep them safe and comfortable, but they will protect subfloors from potentially hazardous materials and conditions.
If you have questions about these products, are curious about other industrial mats available, need help with ordering, want samples, or want help deciding which product is the right one for you, just reach out to the Greatmats' staff. Regardless of the mat you choose, you can be confident that it's the best when it comes from Greatmats.