What Are The Advantages Of Using A Rubber Ramp For Wheelchairs?
By Paige Cerulli Created: September, 2021 - Modified: November, 2022
Wheelchair ramps are an essential element of accessibility, but they're also prone to being slippery and difficult to navigate. Rubber is an ideal surface that helps to solve these issues, and there are many benefits to choosing a rubber ramp for wheelchairs.
The Benefits of a Rubber Ramp for Wheelchairs
When creating a handicap accessible space, it's important to make sure that your wheelchair ramps are safe to navigate and easy to use. When those ramps are located outdoors, rain, snow, and ice make metal ramps slick and dangerous.
Rubber ramps stay safer and more accessible, even in inclement weather. But in addition to their safety, rubber ramps offer many other benefits.
When shopping for rubber ramps, you'll have your choice of ramp surfaces and ramp borders.
Rubber Ramp Surfaces
A rubber ramp surface adds important texture, helping to prevent slips and falls. If a fall does occur, rubber does offer some shock absorption, helping to minimize impact and potentially prevent injuries.
Rubber is also highly durable. When you choose a heavy duty waterproof rubber product designed for outdoor use, it can withstand temperature extremes, snow, and rain that would damage other flooring products.
When you're covering a large wheelchair ramp, using rubber is an economical choice. Rubber tiles are affordably priced, so you can minimize your investment even if you have a large space or multiple ramps that you need to cover.
Their ease of installation also helps to keep their cost minimal. Rubber tiles are relatively simple to install, so your maintenance team can handle the job without hiring a professional installer to come in. This can help to keep costs down.
If you're looking for eco-friendly benefits, you'll find them in rubber tiles. Many tiles are made of recycled content, making them environmentally friendly.
Rubber can also make for an attractive wheelchair ramp surface. Many of our tiles are available in black or colored options, so you can choose the look that best matches your business.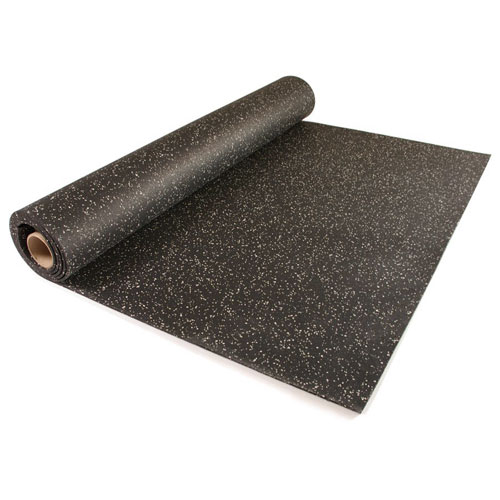 Options like our Rubber Flooring Rolls ¼ Inch Regrind Confetti are ideal for use on top of indoor wheelchair ramps. This roll is flexible and can be easily custom cut to fit your wheelchair ramp.
Made in the USA, this roll is made from recycled rubber, so it's a green choice. It's available in several color fleck options and adds texture and grip to your ramp.
This flooring is easy to clean. You can damp mop it with a neutral pH cleaner, ideal for ramps that see plenty of use and need frequent cleaning.
Rubber Ramp Borders
At Greatmats, we have several rubber ramp borders that you can pair with rubber tiles to make your tiled surface wheelchair accessible. All of these borders offer excellent strength and durability that's ideal for high-traffic areas with plenty of use.
These ramps are a convenient, affordable option that can add accessibility to your existing flooring. They make for smooth transitions onto and off of surfaces, and they also offer texture for enhanced grip and easier navigation.
These ramps are custom molded and designed to fit with many of our most popular flooring products. They can help to eliminate that threshold created by a transition onto raised flooring, and they save you the need to try to custom build a ramp.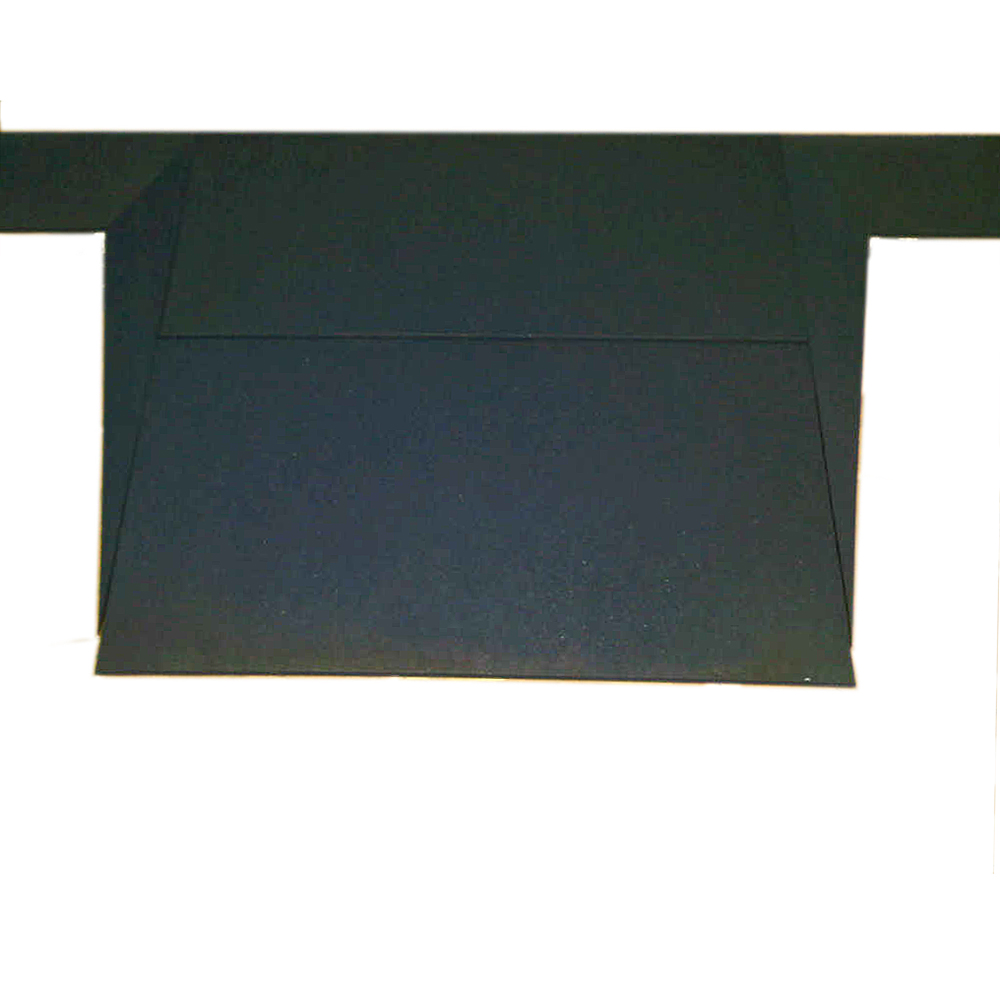 Our Sterling ADA Ramp 2.00 Inch Black pairs with the Sterling 2 Inch Roof Top Tile or Athletic Sound Tile. Its interlocking edges make for easy installation.
This heavy-duty flooring is suitable for outdoor use. It's easily cleaned with a damp mop and hot water.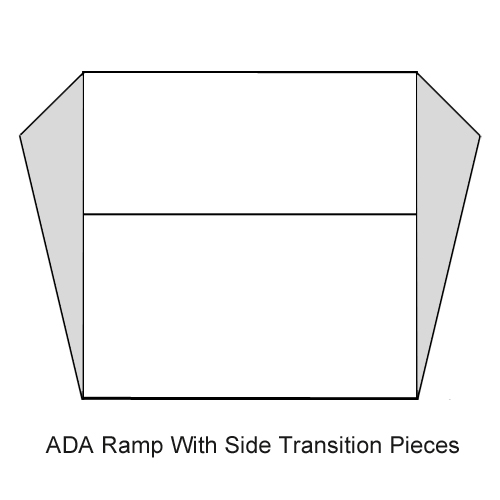 Similarly, the Sterling ADA Ramp 1.25 Inch Black pairs with the Sterling 1.25 Inch Tile. It includes two side transition pieces to create downward sloping wings.
It's easy to clean and install, and its heavy duty construction makes it suitable for commercial use.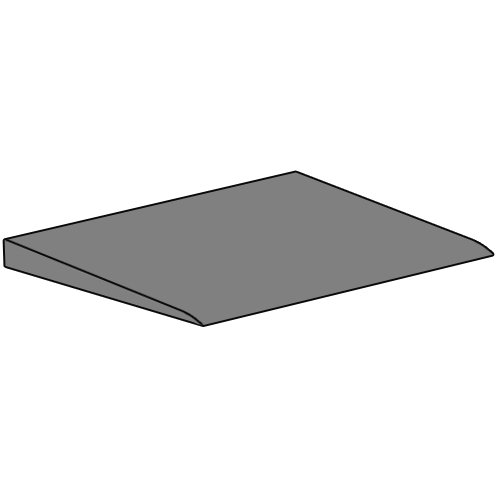 The UltraTile Rubber Weight ADA Ramp 1 Inch is an ADA approved ramp that creates a safe transition to your tiled floor. It pairs with your UltraTile Rubber Weight Tiles for enhanced accessibility.
The Max Playground ADA Access Ramp Kit 2.5 Inch pairs with the Max Playground Rubber Tiles 2.5 Inch products. This ramp will provide a safe wheelchair-accessible transition.
This product is made in the USA with vulcanized rubber.
Additional Reasons to Invest in a Rubber Ramp
Providing wheelchair accessibility is essential, but it's equally important to make sure that the ramps you install are safe and easy to navigate. Investing in a rubber ramp demonstrates to your guests or customers that you care about their convenience, safety, and inclusion.
These rubber products are highly durable, so they make a long-lasting investment in your property. At the same time, they're affordably priced and are an enhancement that will be appreciated and that will return plenty of value to your facility.