5 Types of Commercial Flooring At Greatmats
By Paige Cerulli Created: October, 2022 - Modified: August, 2023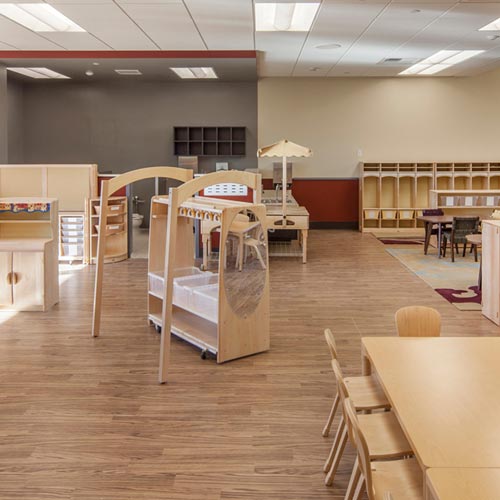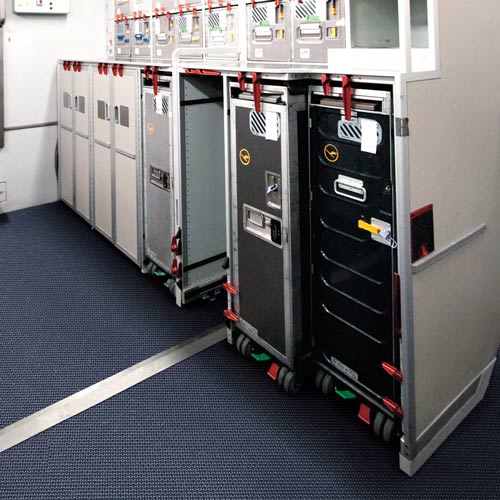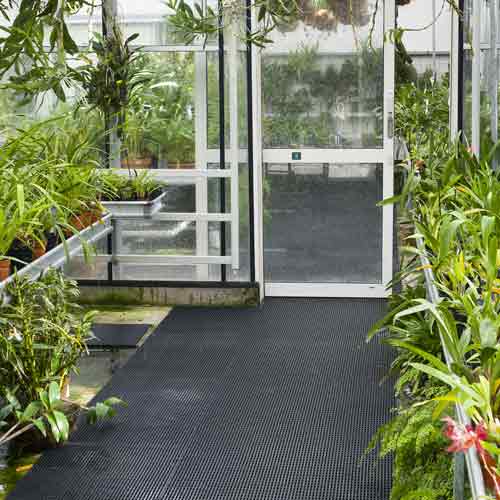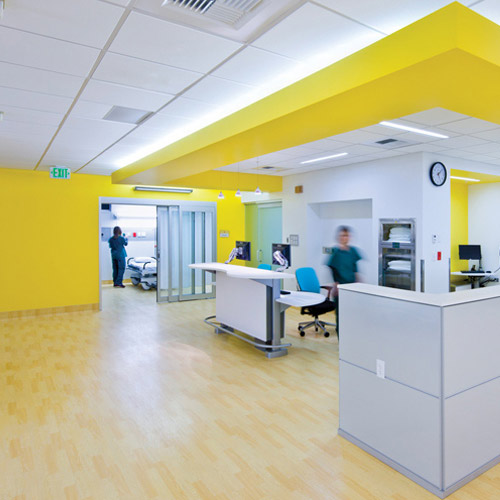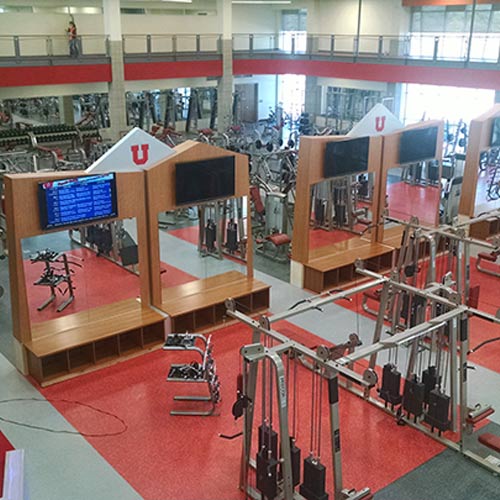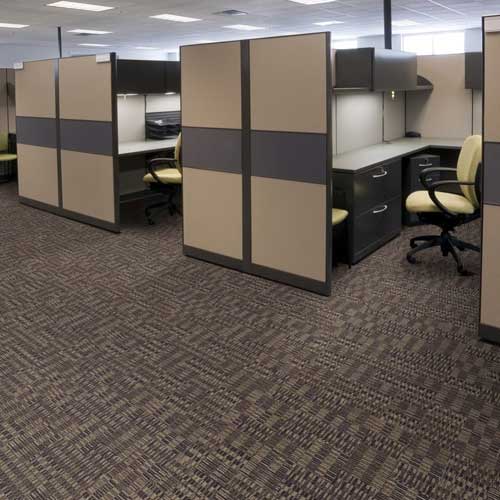 When you shop for flooring for your business, it's important to choose a durable product that's well-suited for the unique demands of the space. Commercial flooring products are uniquely constructed for commercial spaces, and they are available in many different designs to suit your needs.
What Is Commercial Flooring?
Commercial flooring is flooring that is designed for use in spaces that are intended for profit-generating activities. These spaces include retail stores, warehouses, waiting rooms, kitchens, and more.
Because a business area like a company lobby is a high traffic space and sees much more use than residential spaces, less durable flooring products will quickly wear out. As a result, commercial flooring is harder-wearing than flooring intended for residential use.
Commercial flooring is also designed to withstand more frequent cleaning than products used in residential settings would see. These commercial flooring products can often withstand commercial floor cleaning machines and equipment.
Most commercial products are also equipped with other desirable features. Wear layers are common and act as additional protection, allowing the products to withstand significant foot and cart traffic.
You will find that most products are designed to maximize traction, helping to prevent slips and falls and contributing to a safer space. Some offer ergonomic qualities, helping to maximize staff comfort.
Finally, many flooring products are designed to withstand the unique challenges of the environments in which they will be used. Flooring intended for use in a kitchen will be resistant to grease, while products intended for use in aircraft settings will be resistant to moisture and flames.
5 Types of Commercial Flooring
At Greatmats, we offer five main categories of commercial flooring. These products are intended for specialized applications, and they are a top choice of contractors and business owners.
1. Commercial Grade Carpet Tiles
Commercial carpet tiles bring many benefits to spaces like offices. These tiles offer valuable sound insulation, which can make a space more enjoyable, while their shock absorption increases the comfort of a space.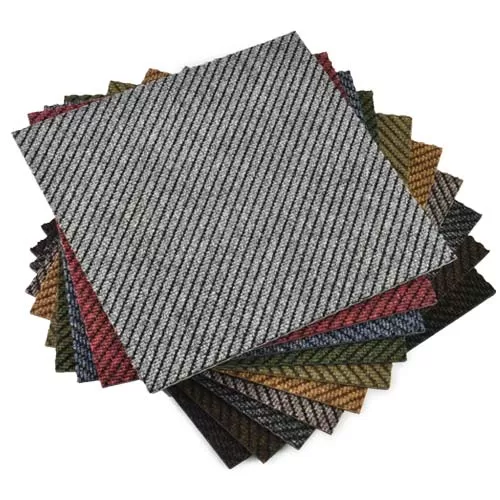 Carpet tiles offer a more flexible installation than traditional carpet rolls. Many support a traditional glue down installation, but other methods like floating and interlocking installations create more DIY-friendly options.
These tiles also offer other valuable qualities. Many of them are UV- and stain-resistant, which can prolong their lifespan, and most feature generous manufacturer warranties.
2. Commercial Rubber Flooring
Ideal for gyms, sports centers, and healthcare facilities, commercial rubber flooring products offer supreme durability paired with other desirable qualities, like shock absorption. Rubber may be used as an underlayment, but it can also serve as flooring by itself.
Rubber flooring is available in many different forms. Rolls are popular, since they can quickly cover a larger space.
Tiles and mats are also ideal for many applications. Mats can often be dry-laid to provide extra protection in a certain area, while interlocking tiles can create a cohesive and highly durable surface.
Rubber products are also easy to clean, and can be swept and damp mopped. While most products are available in a solid black, color fleck options can add variety to your flooring choices.
3. Commercial, School, and Retail Vinyl Flooring
Vinyl flooring is highly durable, making it a popular choice for commercial, school, and retail applications. Vinyl flooring combines natural and synthetic materials, and many commercial vinyl flooring products feature a wear layer for even greater durability and longevity.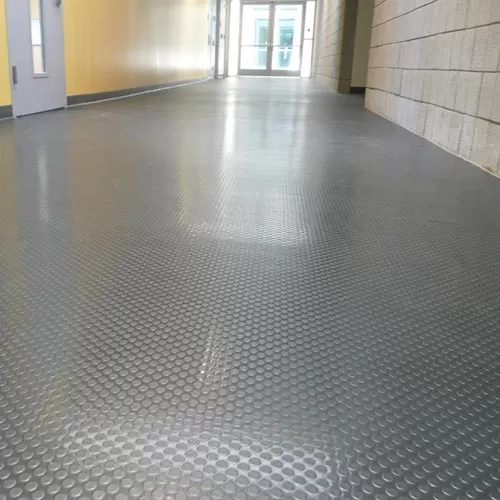 Vinyl flooring rolls are an excellent choice for harsh environments like kitchens or businesses that see heavy foot traffic. The vinyl flooring rolls often feature a lower square-foot cost when compared to other vinyl products, and they're often preferred for large-scale installations.
Peel and stick vinyl floor tiles are another popular choice, and they're ideal for smaller installations. They support a DIY installation and are available in many finishes that resemble hardwood, ceramic tiles, and more.
You will also find vinyl flooring products designed for dancing layouts, including rehearsal and performance spaces. These vinyl rolls can be installed temporarily or permanently, and are available in multiple finishes to support different types of dances and performances.
4. Commercial Wet Area Slip-Resistant Flooring
Wet area flooring products feature the durability needed for harsh working environments, including locations where spills may regularly occur. These products are available in vinyl, rubber, and PVC plastic materials, and they can withstand a variety of liquids.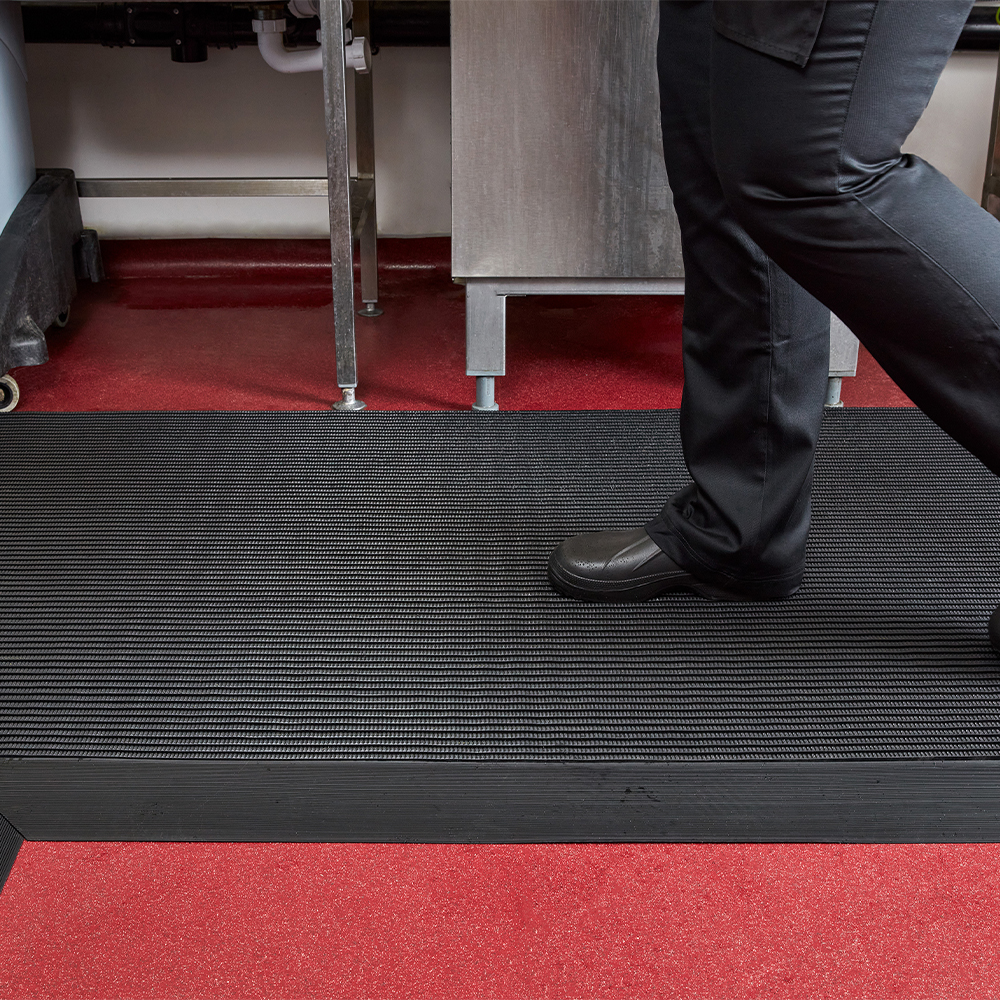 Some of these solutions feature perforations that travel through the entire depth of the product, which will quickly drain away liquids and keep workers' feet dry. The products also feature designs to maximize traction, even when they're wet, contributing to increased safety.
You will find a wide variety of product designs. You can purchase interlocking tiles to create an entire flooring surface or system, or you might buy individual mats that can be dry laid in front of workstations.
5. Commercial Aircraft Flooring
Designed for use in aircrafts, commercial aircraft flooring is heavy-duty and suitable for blimps to airliners and more. You can even find flooring solutions designed for use in aircraft hangars.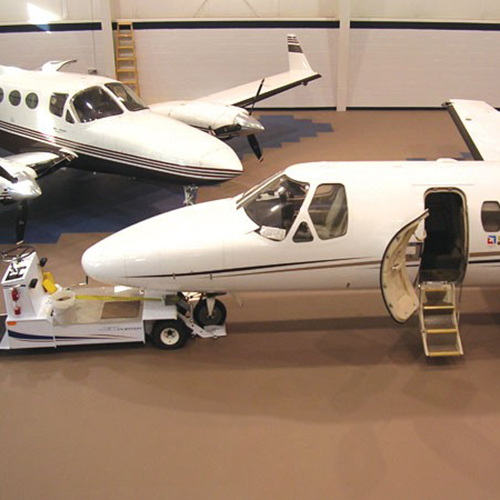 This specialized aircraft flooring offers many different features, including slip resistance, moisture resistance, flame retardant, and sound dampening properties. The products are designed to meet FAA safety standards, making them a safe addition to an aircraft.
These products are made from a variety of materials, including polyethylene plastic and PVC plastic. All of these materials offer excellent durability, and the products support multiple installation options, from DIY-friendly installations to permanent installations.