Kaylee Cottrell is 2018 National Cheerleading Coach of the Year
By Brett Hart Created: December, 2018 - Modified: August, 2021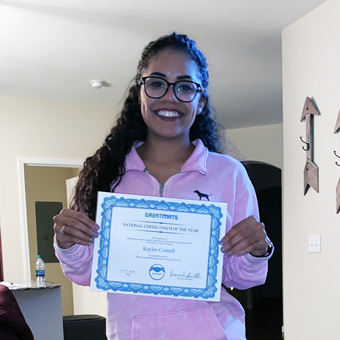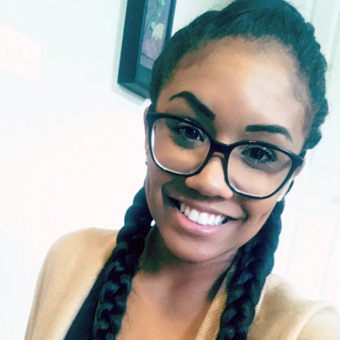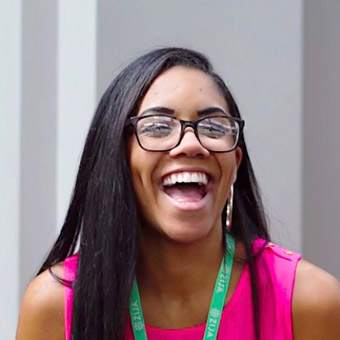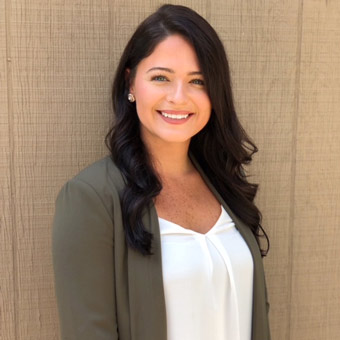 After more the 12,200 votes were cast, Anderson, Indiana Cheerleading coach Kaylee Cottrell has earned the title of 2018 Greatmats National Cheerleading Coach of the Year. Cottrell was one of 24 semifinalists in the 3rd annual contest, which recognizes cheerleading coaches who have demonstrated integrity, service and quality to make a positive impact in the lives of the athletes and communities.
Cottrell and Massachusetts-based cheer coach McKinley Fichtner compiled approximately 8,700 of those votes to make the finals.
Cottrell said she first learned of the nomination when her assistant tagged her in a Facebook post, and from there ''it was viral.''
''I was really excited, but shocked, and kind of didn't believe it,'' she said. ''I'm very impressed. Our community in Anderson community is really small. They are very very supportive. I'm just honestly humbled, but honored, to know that that many people support me.''
Nominated for her ability create a family environment for her crew of more than 200 cheerleaders, Cottrell says it means everything for her to be considered family by this group.
''These kids are my life,'' she said. ''Even the parents. A lot of times coaches are stuck between a rock and a hard place with parents. My parents are very supportive of me. I really don't know what I would do without this program and these families.''
An Anderson native, Cottrell had big dreams and goals of her own in competitive cheerleading. After nine years of gymnastics, starting at the age of three, and five years of competitive cheerleading, starting in sixth grade, she tore her ACL and meniscus, effectively ending her competitive career. However now, at the age of 28, she's been coaching for nearly six years and feels that his where she is meant to be.
''I definitely have a passion for it,'' she said. ''I'm a true believer that everything happens for a reason.''
Cottrell had no intention of returning to Anderson after graduating from high school as she was looking to live somewhere with more to offer young people than her hometown of low economic standing. However, she soon realized she could be a part of something positive in her hometown and began helping at Anderson Invasion Cheer, which caters to kids ages 3 to 18 from lower income families.
Whether it's stepping in to help kids improve their grades, behavior or cheerleading skills, or even just attending their other extracurricular activities, Cottrell is thrilled to serve as a mentor in her hometown.
''They need more mentors and leaders to guide them, love them and let them know it's okay to be themselves,'' Cottrell said. ''A lot of people think I'm that role model for these kids - for them to look up to. It means the world. … It feels good to know that you're appreciated and people look to you to support their kids.''
As the winner of the 2018 Greatmats National Cheerleading Coach of the Year Award, Cottrell will have the option of choosing between $250 in Greatmats Cheer Mats or $150 in cash for Anderson Invasion Cheer.
McKinley Fichtner
McKinley Fichtner began cheering at the age and 8 and fell in the love with the sport. She competed in all-star cheer from ages 9 to 19. Now a professional in the real estate industry, she spends most of her free time coaching at her mom's gym, Ultimate STARZ Athletics in Weymouth, Massachusetts.
''My mom has been huge with teaching us her values - 'Never take more than you give,''' McKinley said.
That's something she's kept true to her heart as she now participates in coat drives for the homeless and elderly and blanket drives for nursing homes in Massachusetts. She and her cheerleaders regularly pick a program to raise money for, always setting a goal of $1,000 - whether it be for Alzheimer's research or a breast cancer run/walk.
''I wanted to coach because I wanted to make an impact on kids just like all star cheerleading has made an impact on my life,'' McKinley said. ''It's being involved in kids' lives, letting them know that they can be successful in cheer and everything cheerleading teaches. It's teaching them to be reliable, accountable, teaching teamwork and sportsmanship ... all the tools to be successful.''
Upon learning that those activities had earned her a nomination for the Greatmats National Cheerleading Coach of the Year Award, McKinley said she was honored and proud that someone thought highly enough of her to send in a nomination.
''The kids were all really excited,'' she said. ''That made me even more excited for them to get involved and getting their family and friends involved. It was being shared by people I don't even know!''
As someone who is usually outside of the spotlight, McKinley says the experience was new and interesting.
''Knowing that those kids and those families feel that way about me made me proud,'' she said.
Although there is very little time for much else beyond her full time job and coaching, McKinley says that's where here family and friends are, so that makes it all worth it.
All the while, she's living by her motto, ''The journey is just as important as the destination.''
Founded in 2015, the Greatmats National Award Series is the first of its kind to recognize such a diverse group of individuals for both their positive professional and community influence. Learn more about the
Greatmats National Award Series
, including past winners and nominees.
Greatmats.com is a national specialty flooring industry leader based in Milltown, Wisconsin, since 1999. Greatmats gives back to its local community by donating 5% of its annual profits to local non-profit organizations. It also supports green initiatives through the use of solar energy at its Wisconsin headquarters and by offering a large variety of products made from recycled and renewable resources.
Kaylee Cottrell
Anderson Invation Cheer
Anderson Indiana 46016