Where To Use Horse Stall Mats - Barns, Trailers, Gyms and More
By Lisa Hobbie Created: August, 2019 - Modified: September, 2023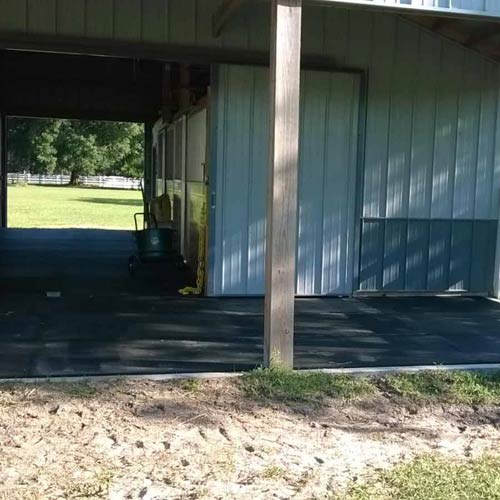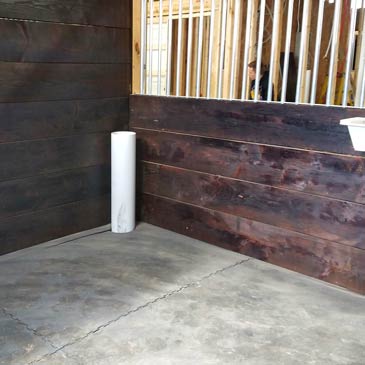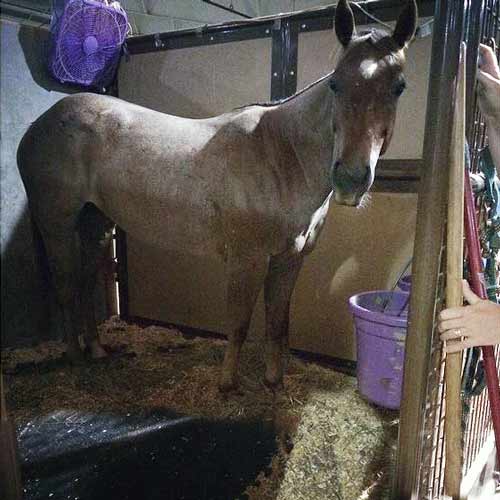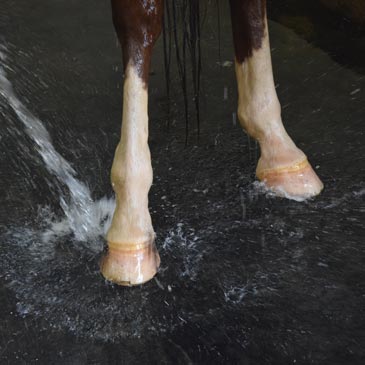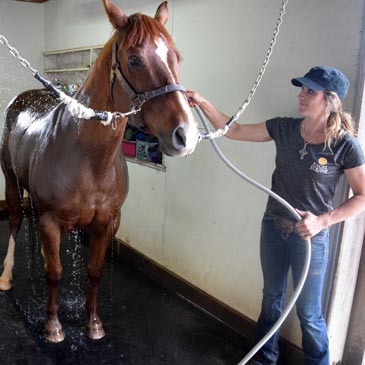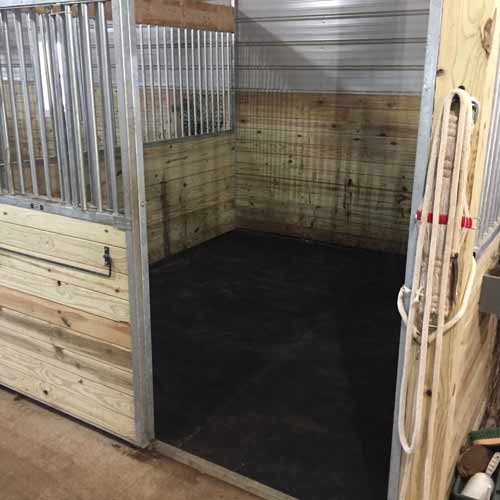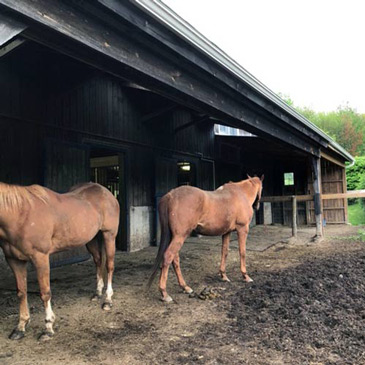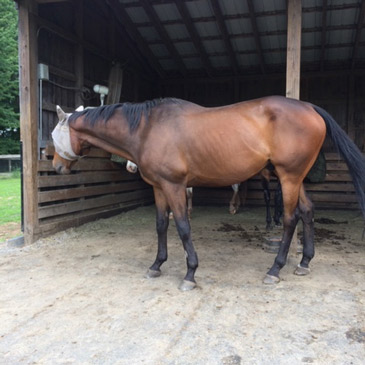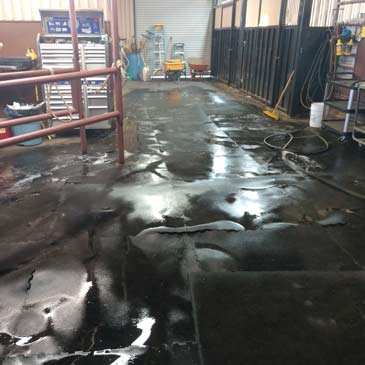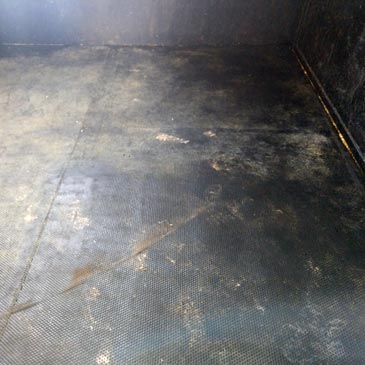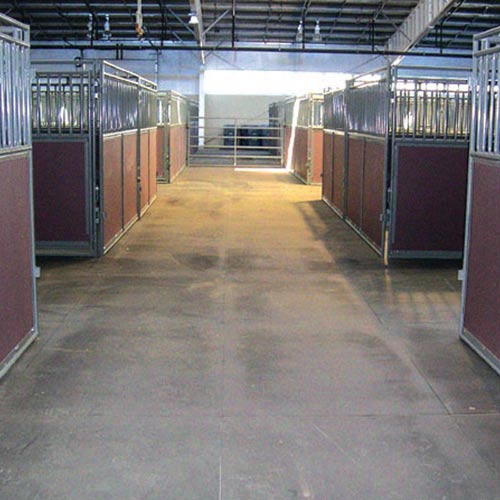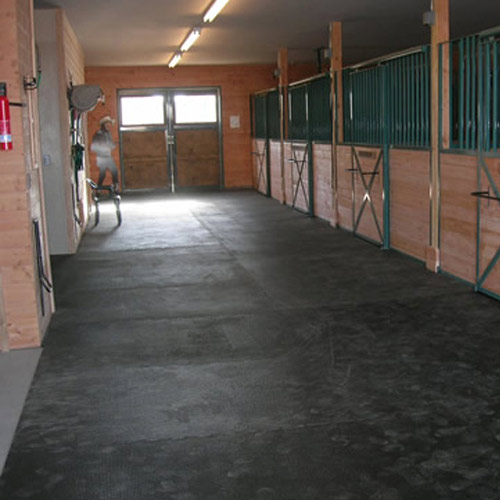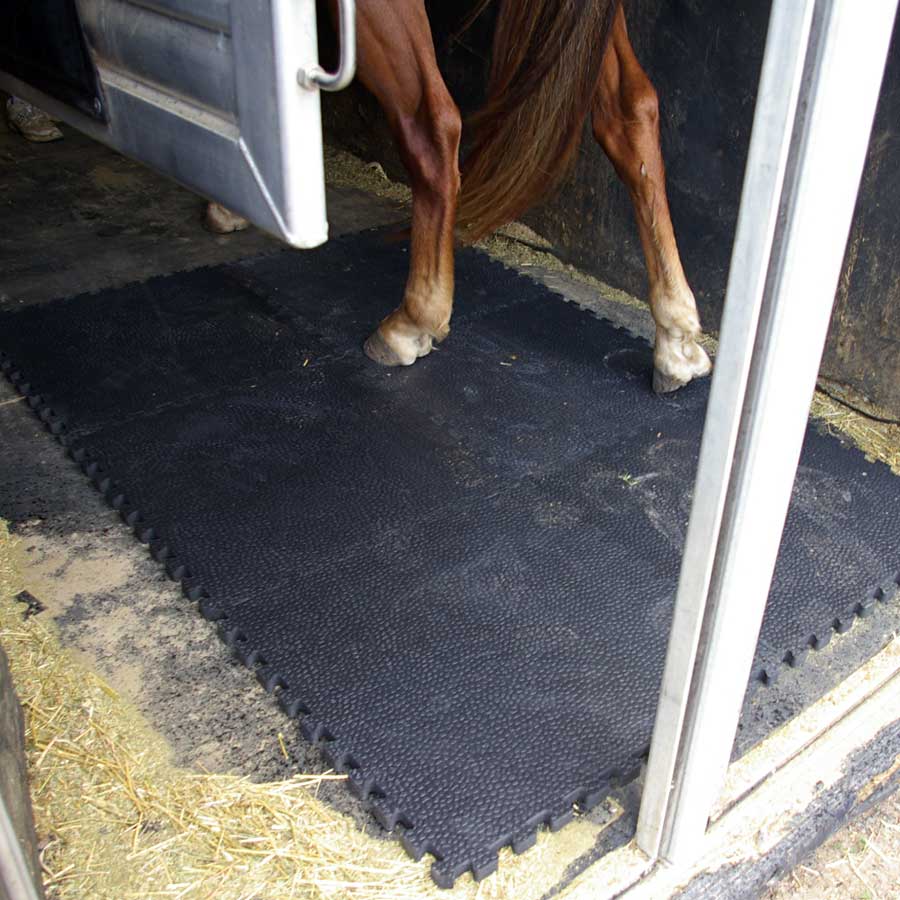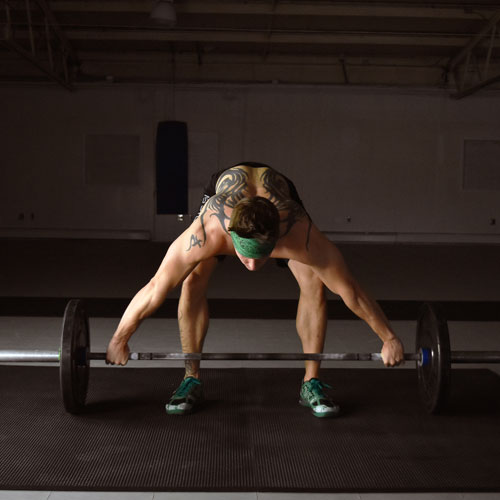 Horse stall mats are extremely versatile and economical mats that are typically 1/2 inch to 3/4 inch in thickness, but some are as thick as 2 inches. Generally, the thicker the mat, the more durable the material. Aside from stalls, they are often used for horse trailer flooring, stable flooring, run in ground cover and more. They also have many uses outside of a barn or stable, such as a home gym. A less expensive than many other gym floor options, they provide the appropriate cushion and traction needed for most common workouts as well as shock and noise absorption, and slip reduction.
Horse stall mats are made from high quality recycled rubber. Vulcanized rubber stall mats are non-porous, which prevents the growth of fungus and bacteria. They are extremely low maintenance, easy to clean, and extremely durable. When necessary, these mats can simply be vacuumed and damp mopped with a mild soap and water solution.
Installation of this type of barn or horse stall flooring is relatively simple. Straight edge mats simply butt up to each other and layout is usually provided for interlocking kits – showing exactly how to position the mats in your space. Mats can be placed over any level, compacted surface.
Equine Stall & Stable Protection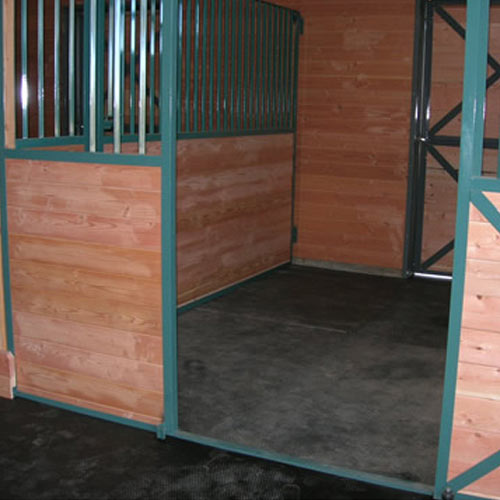 Equine stall flooring and walls are often prone to scratches and other damage – especially if a horse tends to kick or dig. By adding
horse stall mats
to the walls and floor, the surfaces will be protected – as will the horse's knees, hips, and ankles, which can be injured when kicking. These mats also add a layer of insulation, which can help a horse maintain appropriate body temperature.
If keeping a horse and its stall clean is a priority, durable rubber mats are an excellent option. They make cleaning the bedding much easier, and they keep your horse freshly-bathed and show-ready, instead of dirty and dusty from sand or clay. These mats also cut down on dust and maintenance when they are placed over dirt aisles.
Finally, horse stall mats offer a clean, professional, and desirable appearance and are safer and more durable than brick or concrete.
Horse Trailer Flooring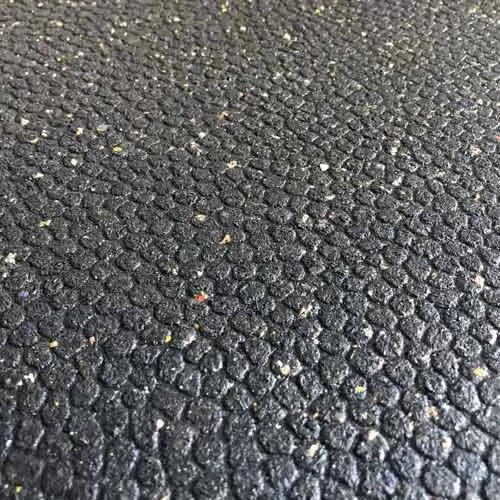 It's important to have adequate padding and grip in a horse trailer. The textured surface of a
horse stall mat
provides for excellent stabilization while a trailer is in motion. The extra cushioning and waterproof surface provide for a more clean and comfortable ride while transporting your horse to a race, show, trail ride or even just another farm. Obviously, the more textured the mat, the more traction the horse will have.
Home Gym Flooring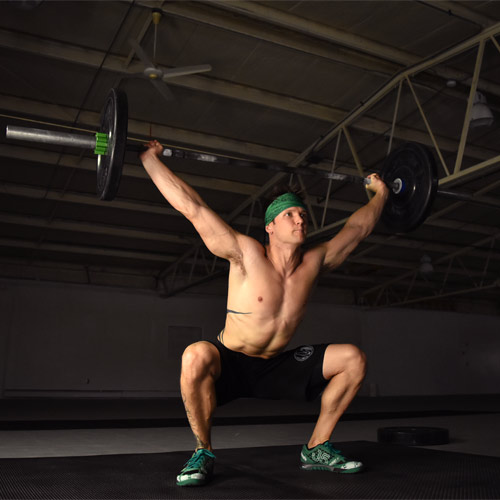 Aside from the desirable appearance and budget-friendly price,
equine stall mats
are also available in a variety of sizes – making them an excellent flooring option for home gyms and tight spaces. They are very durable and shock absorbent – making them ideal for exercise involving high levels of impact. They also provide a water resistant and slip-resistant surface, so you don't have to worry about sliding around when you're dripping with sweat. Since they are designed to support the weight of a horse, these mats can withstand large, heavy loads. So, the weight associated with lifting and exercise equipment is no problem, and the dropping of weights will not impact the mat's ability to withstand the test of time.
Horse stall mats are not perfect for gyms, however. Most are made from recycled crumb rubber and are designed for well ventilated areas. They may give off a strong "tire-like" smell - especially when new. It's important to make sure proper ventilation is present before installing these rubber mats for home gyms.
Finding the Right Horse Mats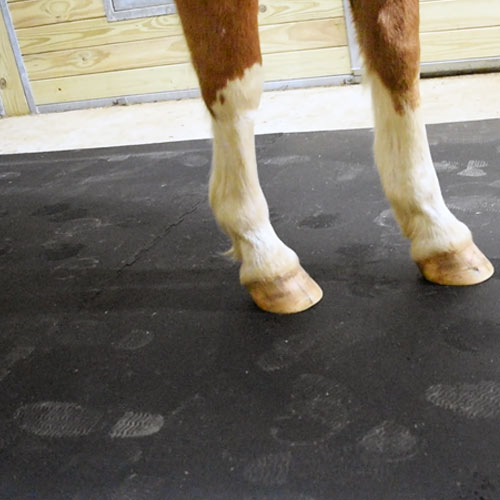 Greatmats has equipped equine facilities and gyms throughout the country – specializing in
custom stall flooring
and high end matting products that combine quality, performance, value, stability, and durability.
All of Greatmats horse stall mats are made from recycled rubber. They are available as colored paver tiles, straight edge rubber mats, wash bay mats, and interlocking mats. Some options are specific for equine use, and others that are very well suited for gyms – including those with minimal smell. Greatmats equine flooring is made in the United States using the best material available on the market and features a warranty against manufacturing defects.
Rubber horse stall flooring can instantly transform any facility indoors or outdoors. Upgrade your horse stalls or home gym to a more aesthetically pleasing space with one of Greatmats numerous rubber matting options. Depending on the space you're trying to cover, there are horse stall kits available in standard or custom sizes. Greatmats provides complimentary design help, and also offers an online floor plan designer tool. Simply visit Greatmats.com or call one of the friendly and knowledgeable agents to get started - 877-822-6622.