Where Do You Find Non-Slip Rubber Matting For Dog Cages?
By Lisa Hobbie Created: September, 2021 - Modified: September, 2023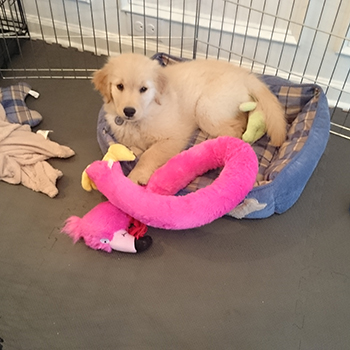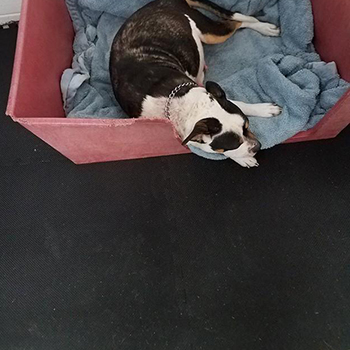 Greatmats offers a wide variety of non-slip rubber matting for dog cages that work perfectly in everything from a small crate to a large kennel.
There are many different sizes of dog cages and crates, from one that's 54 inches for a XXL dog breed (Mastiff, Great Dane, etc.) all the way down to one that's 19 inches long for an XS dog breed (Maltese, Pomeranian, etc.).
Although there may not be rubber matting perfectly sized for your dog crate or kennel, there are many options that can be cut to fit. ¼ to ½ inch non-slip rubber mats are perfect, as they are easy to cut using a basic utility knife, yet they are durable enough to endure dog toenails and deter the occasional chew action.
Some Greatmats' customers prefer buying small rubber mats or tiles, as these products will be cheaper to ship for small orders. However, other customers choose to buy rubber rolls, as they can save money per square foot if they cut mats for numerous cages - such as a large steel kennel and small plastic dog crate or many kennels in a boarding facility or veterinary hospital. . . or to have extra on hand for future replacement.
Non-Slip Rubber Matting Options For Dog Cages
These products are all available at a reasonable price point and are among the best options for sale anywhere when looking for non-slip rubber matting for dog cages. They are durable enough to endure whatever your dog or dogs may expose them to, and they will deliver a floor that is comfortable for them to walk, run, lie, or sleep on. Although not waterproof, they are water resistant.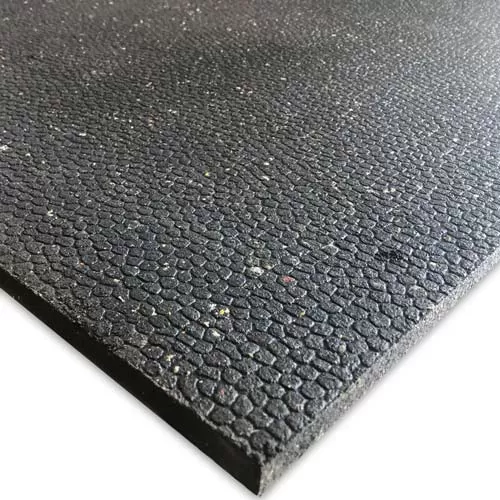 Rubber Mat Black Trued Natural is an eco-friendly mat that is suitable for use in a dog kennel, crate, or cage. It's made in the USA from recycled rubber, and it's a 3/4 inch option that is easy to cut to fit perfectly in your dog's space.
This top notch (roughly) 4x6 foot rubber mat delivers superior comfort, traction, support, and protection. It is formulated using resilient polyurethane binders combined with recycled tire crumb, resulting in a highly resilient material that the mats are made of.
If used in a large dog kennel, the trued edges make installation a breeze as you can simply butt the mats up next to each other to get a tight fit along edges and corners.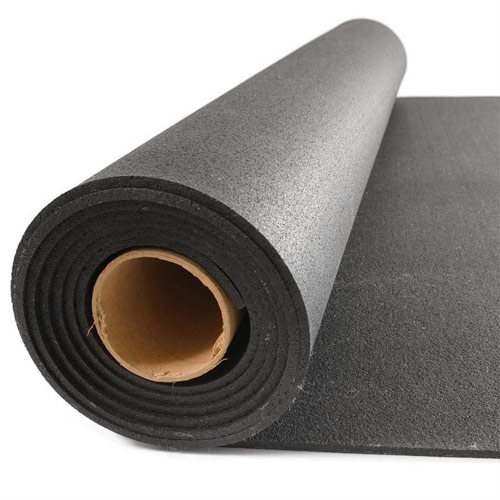 Rubber Flooring Rolls 1/4 Inch 4x10 Ft Black are a great choice if you have a large dog kennel or want to cut a few smaller pieces of non-slip rubber matting for dog cages.
These rubber rolls are lightweight and deliver 40 square feet of coverage area with a ¼ inch thickness - making them easy to cut. These durable rolls are a breeze to clean and maintain.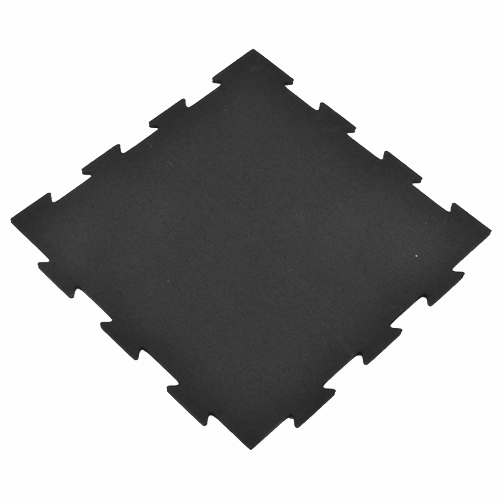 Rubber Tile Interlocking 2x2 Ft 1/4 Inch Regrind Confetti Pacific and the
3/8 Inch Regrind Confetti Pacific
size are made of second run, recycled rubber material offered at an affordable price. These rubber puzzle mats are designed to withstand high-traffic environments, so they're a great choice for a dog crate or kennel.
Once in place, these tiles offer a smooth, seamless surface without gaps that offers comfort and shock absorption for your furry friends. The 2x2 foot size makes them easy to handle for smaller or irregularly shaped dog cages.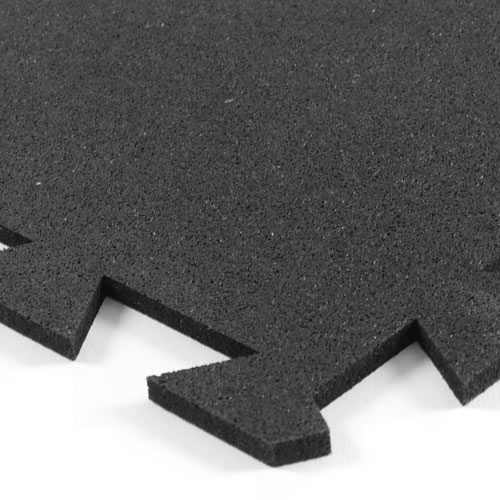 Rubber Tile Utility 8 mm Black Mix are double-sided, square mats with precision waterjet cut interlocks for a super tight fit, and they are made in the USA.
These 3x3 foot mats are easy to cut with a utility knife, and they are an affordable product with a non-slip surface. They will be comfortable for your pet to walk, stand, or lie on, and they are eco-friendly.
They even deliver a level of insulation from a hot or cold concrete kennel floor. And with its material density rating of Shore A 60, it's guaranteed to be stronger than average utility flooring.
Greatmats - For The Best Non Slip Rubber Matting For Dog Cages
Greatmats offers so many different rubber matting products that would be suitable for dog crates, with the highlighted products representing some of the most popular options.
The team at Greatmats can answer any questions you have about matting, including comparisons between different options, pros and cons to products, and so much more. They can assist you with ordering and helping you to decide which product is the right one for you.
When you're ready to order non-slip rubber matting for dog cages, let Greatmats go to work for you!