Where Do I Find Large Rubber Mats For Garage Floors?
By Lisa Hobbie Created: June, 2021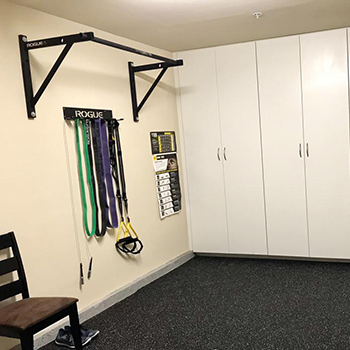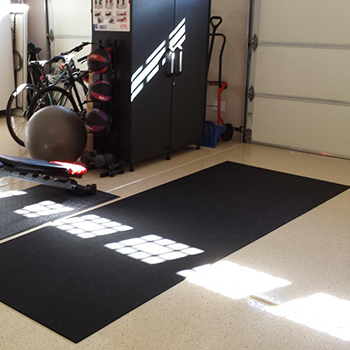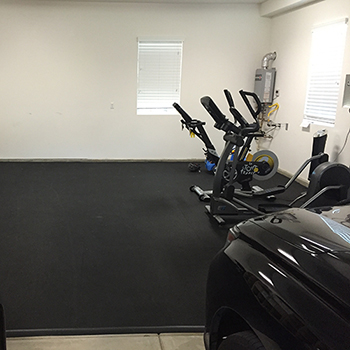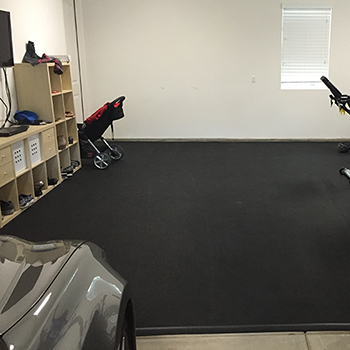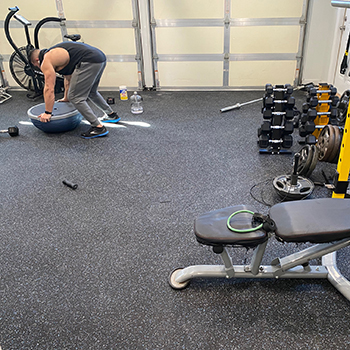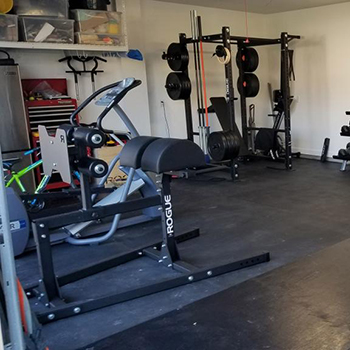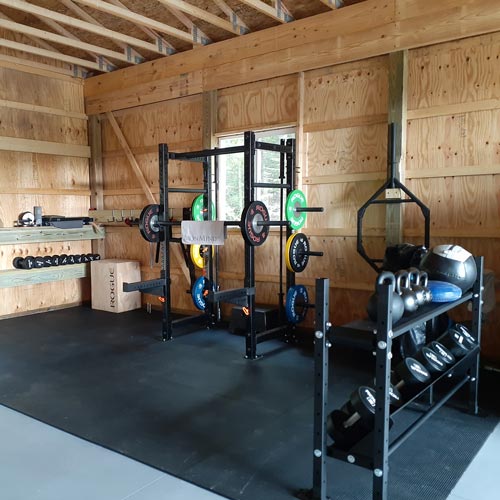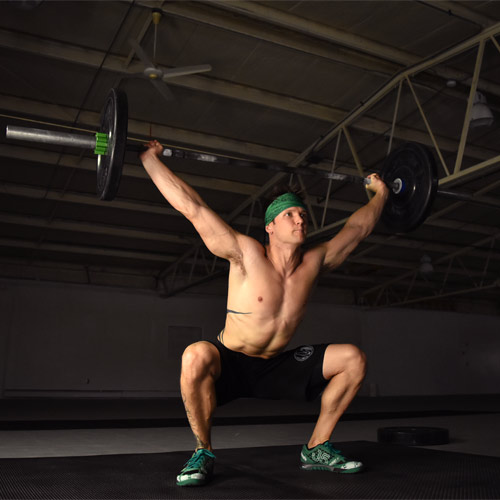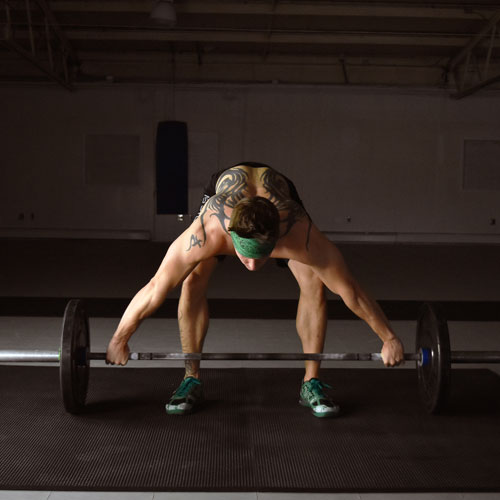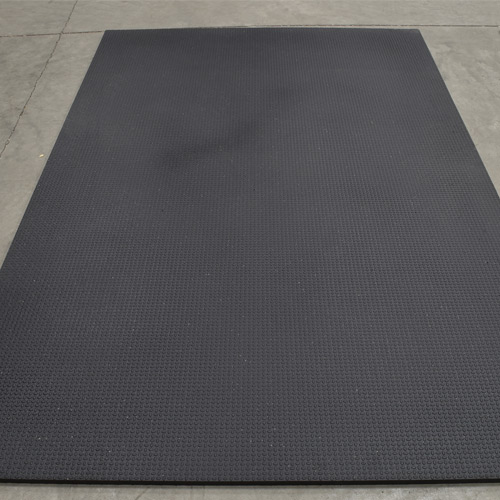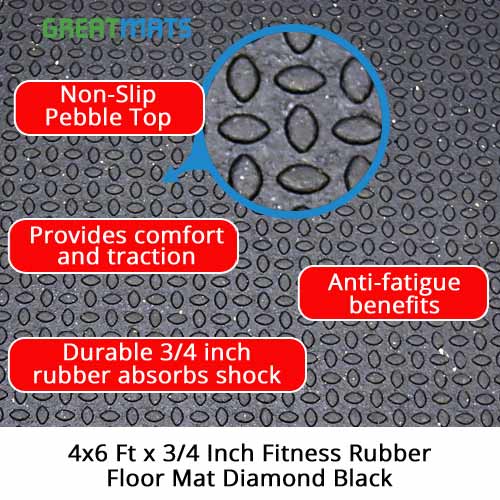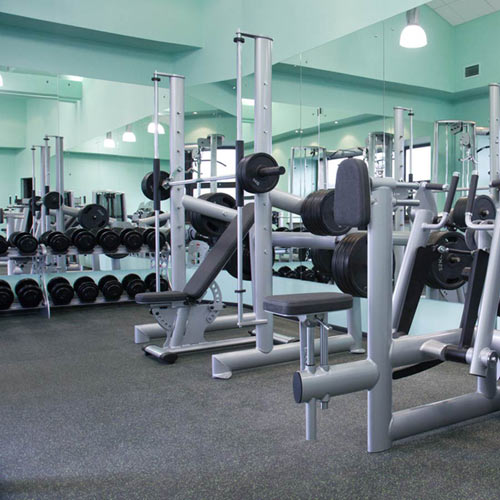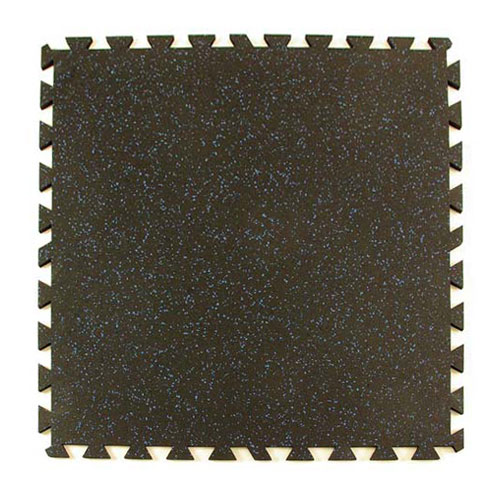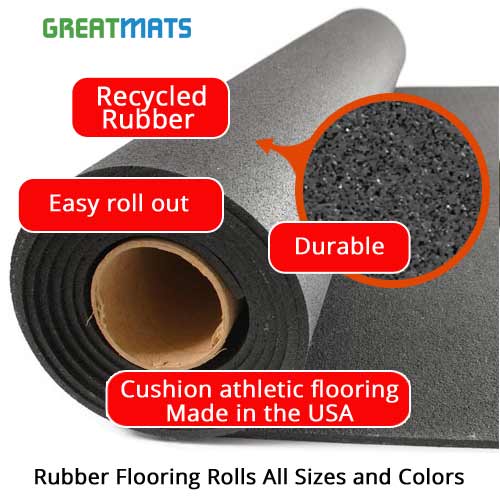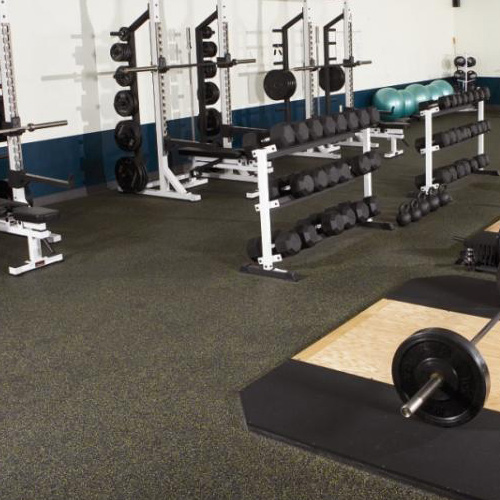 Large rubber mats for garage floors come in many sizes, shapes, and thicknesses, with the best ones that you can find being available at Greatmats.
Rubber mats are popular solutions for garages as they are extremely durable, affordable, low maintenance, easy to clean, and easy to install. They help keep garages floors safe and clean, and there are roll and square tile products that can even transform an area of a garage into a gym or workshop.
Among the many different large rubber mats for garage floors at Greatmats, the following 5 represent a great variety of the very best options:
If you're shopping for large rubber mats for garage floors, this list offers a great place to start. Garages are often home to plenty of use and abuse, and these products are designed to withstand it all.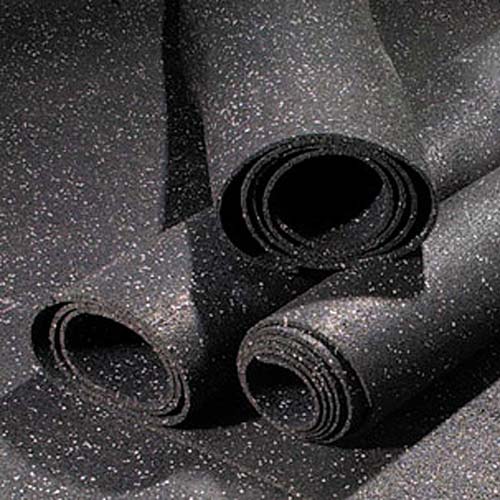 The Rubber Flooring Rolls 8 mm 10% Color 25 Ft serve really well as large rubber mats for garage floors, as they offer 100 square feet of coverage. They are durable and suitable for home or commercial use. They are made from recycled rubber material and may contribute to LEED points.
This rubber roll can serve many purposes in a garage setting. It is a product that is simple to install and will act as a sound dampener. It is water resistant, but spills should be cleaned up quickly to make sure liquids or waste don't get into the pores of the product.
To provide maximum resistance to liquids, the rubber flooring can be sealed. When it needs to be cleaned, just use a neutral pH cleaner, damp mop, and hot water.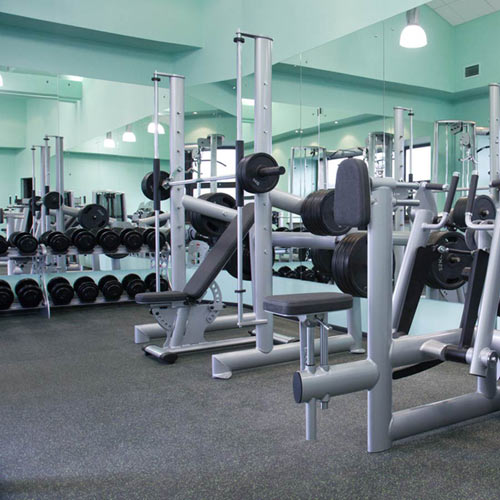 Geneva Interlocking Rubber Tile is a quality flooring product that features a universal interlocking design. It's a low odor recycled rubber product that is made in the USA.
This is a very durable option that is easy to assemble without tape or adhesive. It has a Shore A 60 material hardness rating, making it perfect for a garage gym equipped with heavy weights, workout equipment, and exercise machines.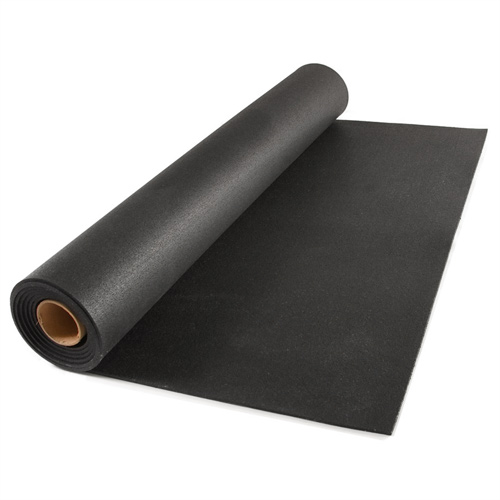 Rubber Flooring Rolls 1/4 Inch 4x10 Ft Pacific Black are suitable for many different types of garage applications. These large rubber mats for garage floors are lightweight and offer 40 square feet of coverage area with a ¼ inch thickness that delivers excellent value.
These durable rolls can be installed right over the existing garage flooring surface, and they are a breeze to clean and maintain. They are partially non-absorbent and are resistant to chemicals and oils.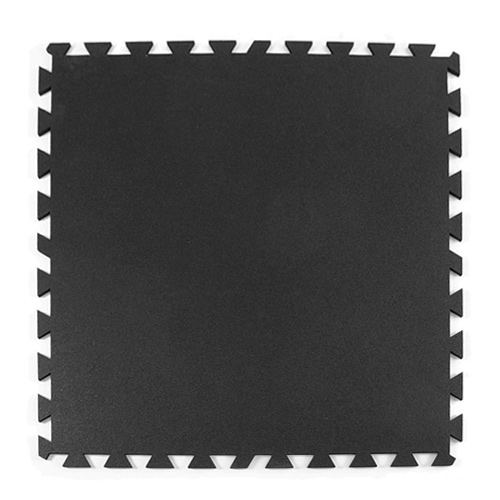 Rubber Tile Utility 8 mm Black Mix large rubber mats for garage floors are double sided with precision waterjet cut interlocks and non-slip surfaces.
These mats are cheap, but not cheaply made. They are easy to cut and trim for a perfect fit and do not require adhesives to install them. They are also environmentally friendly and comfortable to stand, walk, and work on while providing a measure of insulation from a hot or cold concrete garage floor.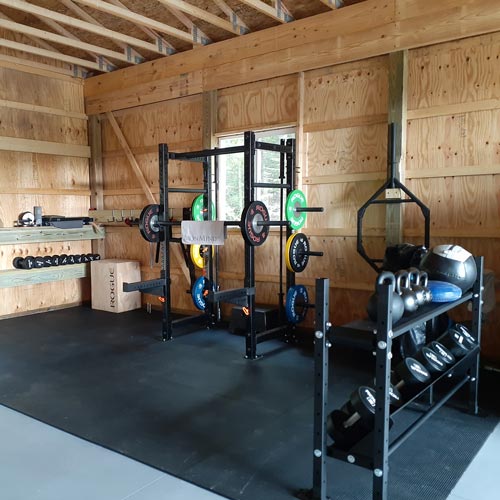 Sundance Mat 4x6 Ft x 3/4 Inch Straight Edge Standard version is another great garage mat solution.
These mats are designed for equine and weight training use, so they are durable enough to withstand just about anything your garage will throw at them. They are ¾ inch thick and offer a non-slip pebble top that offers excellent comfort, traction, insulation, and anti-fatigue benefits.
Greatmats - For Large Rubber Mats For Garage Floors
If you are looking for ways to update your current garage or provide extra safety measures, employing large rubber mats for garage floors is a great way to do just that.
Depending on what you will be using the garage space for, rubber mats help transform all or part of it into a workshop, gym, or other usable space.
Customizing your garage space is easy when you start with the floor. Although the featured products are easy to install, protect your subfloor, are eco-friendly, cost effective, attractive, and safe, there are other products available at Greatmats that are designed specifically for garages - from 20x20 PVC tiles to other plastic tiles, and more. If you have questions about any of these, just reach out to the Greatmats' staff.
Regardless of the product or products you go with - whether large rubber mats for garage floors or other solutions available, you really can't go wrong with any of the options at Greatmats. Offering the best quality, pricing, and service available anywhere, you can be confident in your investment when it comes from Greatmats.