When Would You Use Rolled Rubber For A Shelf Liner?
By Paige Cerulli Created: September, 2021 - Modified: September, 2021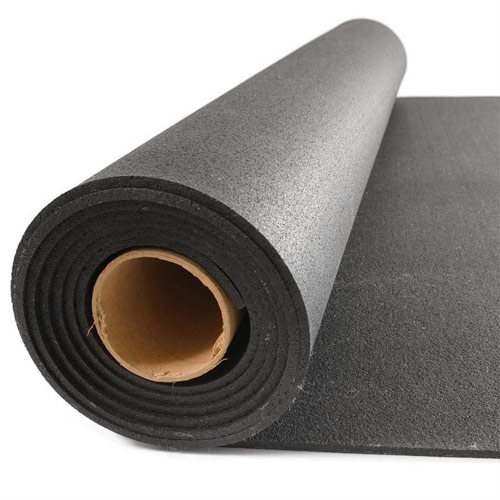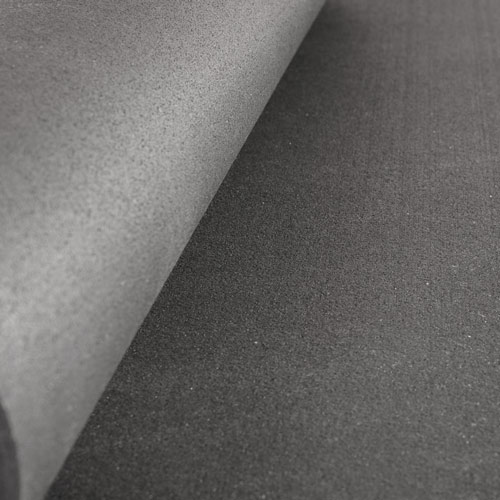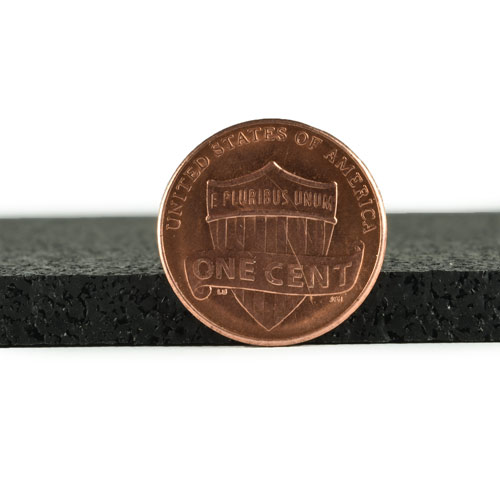 Rolled rubber has many potential uses, from creating a highly durable flooring to adding protection to your gym floor in areas where weights were dropped. But our thinner rolled rubber products also serve an additional purpose: They make an excellent rubber shelf liner.
The Benefits of a Rubber Shelf Liner
Rubber shelf liners are ideal when you need a product that's slip-resistant and heavy-duty.
Rubber liners offer much more traction than traditional vinyl products, which can help to keep your items securely in place. Their non-slip surface adds safety, especially in areas where falling objects could be dangerous, like workshops or vehicles.
Rubber also offers excellent durability, and can protect both your shelf and your items from damage. This heavy duty liner option is long-lasting and up to tough jobs in harsh environments where moisture and temperature extremes may be an issue.
Rubber liners require no adhesive, and their weight will help to keep them in place. This means there's no residue if you need to remove them, leaving behind a clean surface.
These thinner rubber rolls offer some impact absorption, and they help to reduce the sound that's generated when items are placed or dropped on a surface. This can make for a more enjoyable workplace.
Uses for Rubber Shelf Liners
You can put rubber shelf liners to use in many ways.
Commercial Stores and Spaces
Machine shops, workshops, autobody repair facilities, and other commercial spaces that work with heavy equipment can all use rubber shelf liners. These liners help to keep products and tools secure and also protect them from damage.
Liners also protect shelves and workspaces from impacts and scratches. They also make for an attractive finish, thanks to their black color.
Work Vehicles
Tools and supplies will easily slide off of the shelves in your work vehicle. Lining the shelves with rubber adds traction, helping to keep your items in their place.
You might also want to line the bed or floor of your work vehicle with rubber. If an item does slide off a shelf, the rubber can help to protect your vehicle and the item from the resulting impact.
Pet Cage Shelving
If your bearded dragon, snake, or guinea pig's cage slides on the shelving unit or table it's on, it could result in harm to your pet. A rubber shelf liner adds grip and helps to prevent this dangerous sliding, stabilizing the cage.
Potential Rubber Shelf Liner Options
At Greatmats, we offer several products that are suitable for use as rubber shelf liners.
Rubber Flooring Rolls ¼ Inch Black Geneva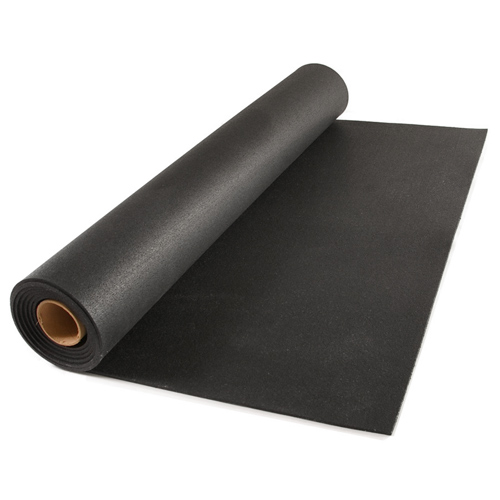 Our Rubber Flooring Rolls ¼ Inch Black Geneva are made of a highly durable rubber material that's suitable for gyms, underneath exercise equipment, and more. Made in the USA, this rubber is made of recycled material and may contribute to LEED points when used as flooring.
This rubber roll is ideal as a rubber shelf liner, too. It has a low odor, so it's suitable for indoor use and won't overwhelm a space with a strong rubber smell.
This product also helps to dampen sound, so you can drop tools onto a shelf without disrupting the entire workspace. It also protects your shelves from impacts and damage, making it a wise investment for areas where your shelves see heavy use.
This product is available in custom cut lengths of 100 feet or longer, so you can easily outfit an entire workshop or commercial space. Measuring ¼ inch thick, you can trim the rubber to fit your shelves with a sharp utility knife.
Rubber Flooring Rolls ¼ Inch 4x10 Ft Black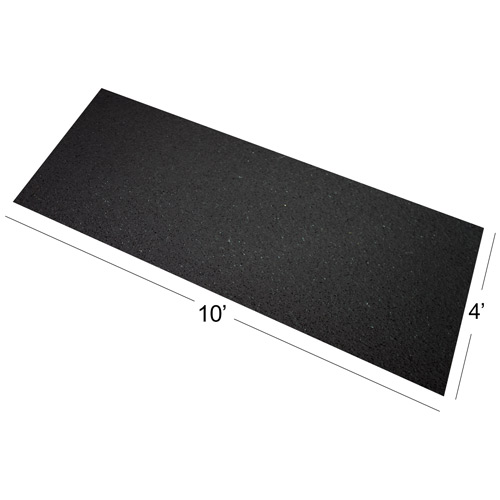 Our Rubber Flooring Rolls ¼ Inch 4x10 Ft Black are highly versatile, and are suitable for use as a rubber shelf liner, flooring for your home gym, and more. This rubber is highly durable, so it's suitable as a shelf liner in demanding, commercial applications.
Measuring ¼ inch thick, the rubber is easy to cut to fit your shelves. It's also relatively lightweight and easy to use, but it still has enough weight to it to keep it in place.
Each roll offers 40 square feet of coverage, which is more than enough to cover many tables, shelves, and other spaces. The rubber doesn't require adhesive, so you can remove it for easy cleaning as needed.
Additionally, the rubber is easy to clean and maintain. You can sweep or vacuum it to remove dry debris and dirt, while you can also damp mop it with a neutral pH cleaner for a more thorough cleaning. Since the rubber can be removed, you can bring it outside for a thorough cleaning as needed.
This product may generate a rubber odor when it's initially installed, but cleaning it with a neutral pH cleaner can help to make this odor dissipate faster.
Choosing Your Rubber Shelf Liner
Please contact our Greatmats customer service team with any questions. We're happy to help you choose the product that's right for your project.