The Best Dog Show Ring Matting
By Lisa Hobbie Created: October, 2019 - Modified: January, 2020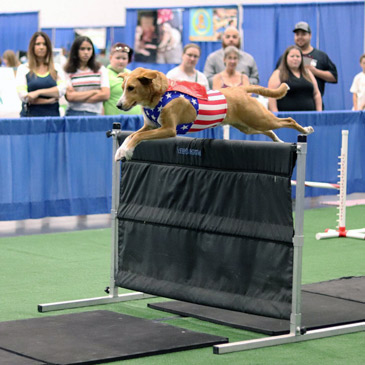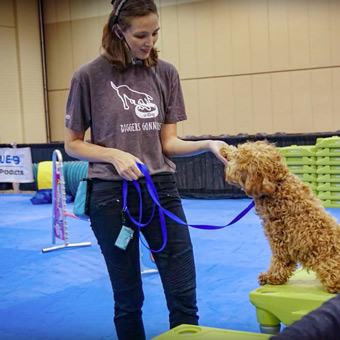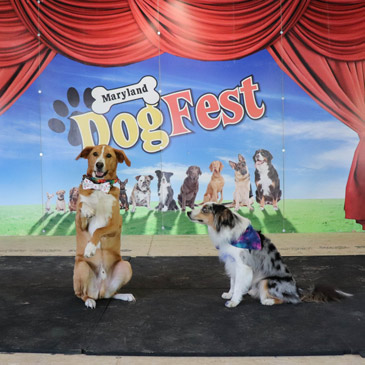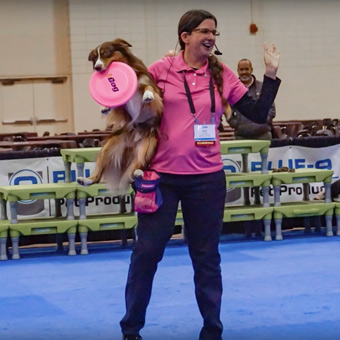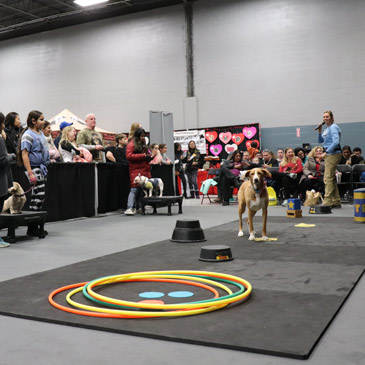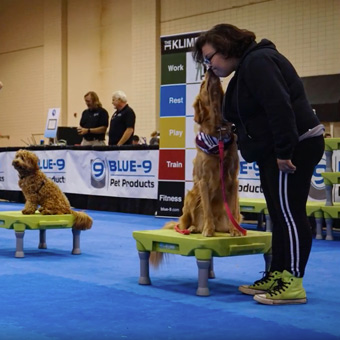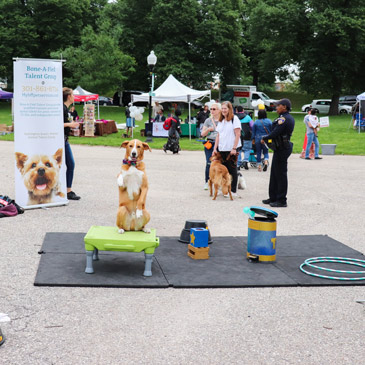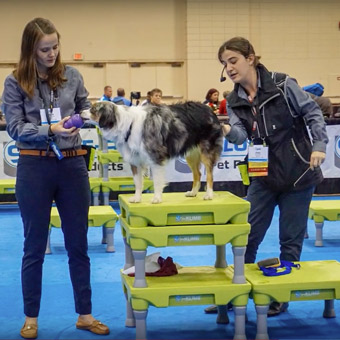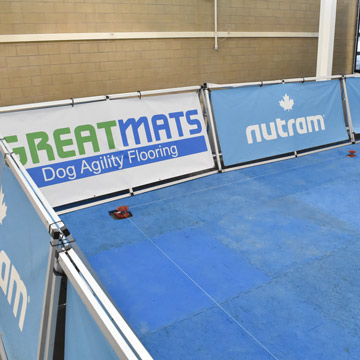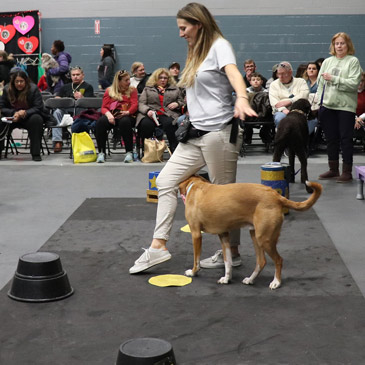 Dog Shows are widely popular among dog breeders and lovers, and thousands of dogs compete in dog shows each year. These dog shows are events where dogs compete against other dogs based on breed standards published by the American Kennel Club. A judge or panel of judges familiar with specific dog breeds, such as terrier, shepherd, or hound, will evaluate the participating dogs for how well they conform to specific breed standards. A lot of hard work, grooming, time, and training goes into the preparation for a dog show. One important aspect to consider is the type of floor that the show will be on. Will there be a danger of slipping on plywood, pavement, grass, or concrete? If the floor will be carpeted, is it speciality carpet to ensure the safety of the dog and the trainer? You may be asking, what's the best dog show ring matting?
There are certain criteria for trick and dog agility flooring, including portability and grip, among many other things. The best dog show ring matting should also offer shock absorption, provide cushion and traction, and it should be durable enough to withstand the demands of training and showing a dog. It also has to have the ideal thickness to prevent injury but to allow for speed and movement. Greatmats has options that exceed all minimum safety standards and criteria for the best dog show ring matting.
Interlocking Dog Show Floor Tiles
Greatmats' 3/4 inch interlocking tile dog agility mats exceed requirements for safety and comfort and are among the best dog show ring matting options. The quality and durable EVA foam will provide maximum comfort and performance for years! They are very easy to transport and install, as they are lightweight and require no adhesive upon placing them. They provide an excellent double sided surface that will not slip or shift or allow the dog or trainer to do so, either. They are also waterproof, which is important anytime you're working with and showing a large amount of dogs in an enclosed area. When accidents occur, a quick clean up is possible so that the show can go on!
Many floors are not designed with the safety of the dog or trainer in mind, so facilities overcompensate by putting down super thick padded flooring. However, if the matting is too thick, it causes loss of speed and motion and may impact the overall show performance. The Greatmats' dog agility mats are densely constructed for durability and provide the perfect amount of cushioning to protect and provide comfort for the dog's joints and foot pads, as well as for the trainer. They also provide excellent grip and traction, which greatly minimizes the chances of injury. Finally, the agility flooring mats are safe for the dog and its handler, as they are lead and latex free.
There are so many reasons why so many dog trainers choose these mats when considering the best dog show ring matting options. Take for instance,
Chrissy Joy
, a member of the BFF Pet Services team who has earned herself and her dogs numerous national titles. She travels around the country for live events and takes her dogs' safety and health very seriously. Some of the top canine organizations also rely on this matting, such as the
Association of Professional Dog Trainers
, who recently equipped its 2018 Conference's 50x70 foot area with Greatmats dog agility flooring.
True Turf Artificial Grass
Another excellent dog show ring matting option is Greatmats' artificial grass turf roll. Although there are many options for artificial turf, you want to be certain you're purchasing a product that is designed for dog agility to ensure ease of maintenance, comfort, safety, and durability. Greatmats' turf offers many benefits for the dog and the dog trainer. Aside from the fact that the product has a beautiful finish for a professional look, it also delivers many safety and performance features and is easy to clean.
The True Turf has been designed with durability at its core - with the ability to withstand heavy traffic, dog claws, and a high degree of wear while reacting naturally to footing. And at 15 feet width per linear foot, it's easy to cover a large area in no time!
Greatmats has the Best Dog Show Ring Matting Options
Regardless of the specific type of dog show ring matting you're looking for, Greatmats has a variety of options to suit any needs. With safety, comfort, durability, and quality in mind, any of its dog flooring options found here would be an excellent choice. If you want more information or details, the Greatmats' customer service team is readily available to answer questions and to assist you in selecting the perfect flooring for dog shows and training areas.