What Kind of Floor Mats Are Heat Resistant?
By Kyle Schurman Created: May, 2021 - Modified: August, 2022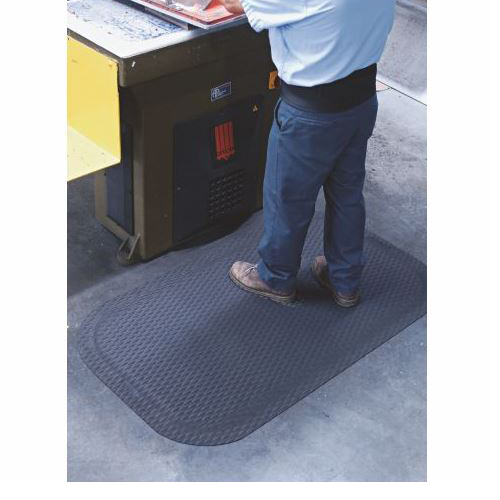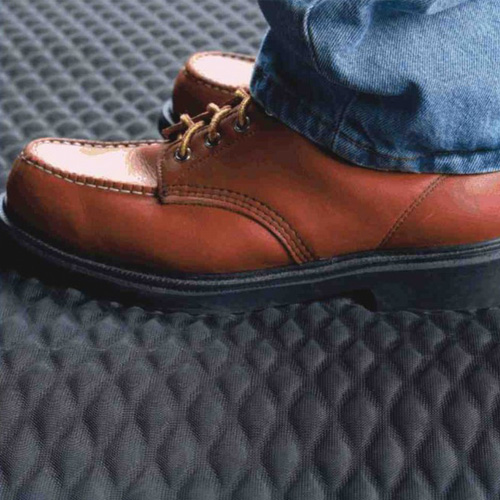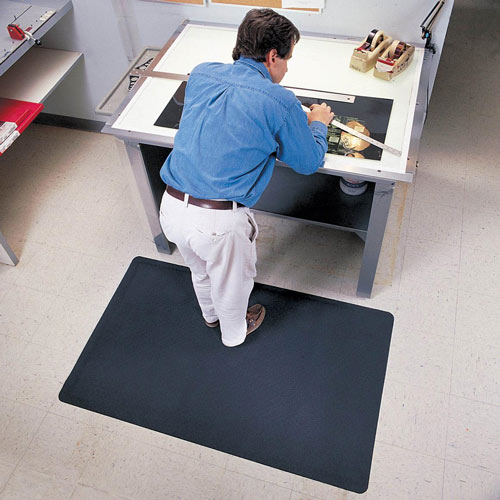 Heat resistant floor mats can serve a number of usage cases, including in industrial settings, in factory settings, in workshops, in kitchens and even areas of direct sun exposure. These types of floors can withstand the harshest environments, while maintaining a floor space that's safe from the possibility of fire and heat damage.
Some of the best heat resistant flooring mat options include:
Hog Heaven Anti Fatigue Indoor Mat

Weldmaster Mat

Pebble Trax Anti Fatigue Mat

What Are Some Dangers From Excessive Heat for Floors?
Thermal protected heat resistant flooring will survive extremely high temperatures, as well as eliminating the possibility of fire. Unprotected floors that suffer from damage from excessive heat will show multiple issues, including:
Cracks in the floors

Burn marks

Melted spots

Warped areas

Over-expansion that pops the floor out of place

Loosened adhesive
If using vinyl or laminate in an industrial setting, this flooring material could melt under excessive heat. When used around welding, grinding, or other situations that generate high temperatures and sparks, a specialty flooring should be available for safety.
The most common material to find in flooring that will resist high temperatures is a rubber and foam blend. This blend has a high level of durability. It often provides a cushioned surface, as people who will be welding or using a grinder usually must stand for long periods of time.
In industrial settings where dangerous heat will be in use, it's common to find harsh chemicals too. Chemical burns can cause many of the same types of damage on floors as heat burns, so it makes sense to check for a type of heat resistant flooring that resists chemicals too.
What Types of Flooring Will Work Around Welding or Sparks?
Welding commonly makes use of an electric arc or a torch to generate high temperatures and melt materials that go into the metal joints. This requires intense heat, perhaps as high as 2,500 degrees Fahrenheit or more.
As the materials melt, some of them may fall out of the joint and onto the workbench or floor, causing significant damage to non-specialty flooring.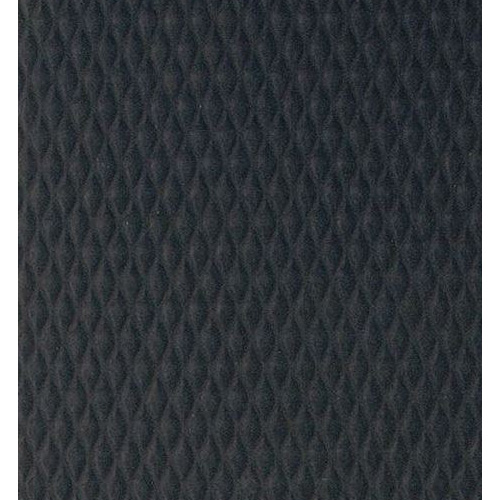 The Hog Heaven Anti Fatigue Indoor Mat contains welding-safe materials, consisting of a 20% recycled rubber and closed cell foam blend. This is a highly durable mix of materials that is resistant to extreme heat, chemicals, grease, and oil.
It measures nearly 3 by 12 feet in size, providing the coverage required to catch hot slag. At 7/8 inches in thickness, it has plenty of cushioning for long periods of standing or to support a heavy load. (Other sizes and thicknesses of this floor are available via special order.)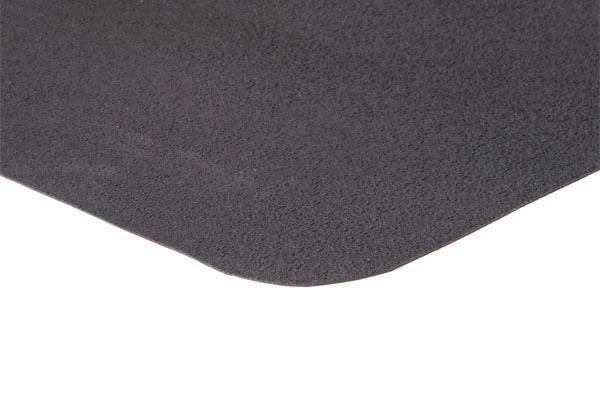 For a custom cut length in the heat resistant flooring, consider the Weldmaster Mat, which covers the exact length of flooring needed, stretching across factory aisles. (Pre-cut lengths between 3 and 75 feet are available too via special order.)
The Weldmaster Mat will resist the spark from a welder or a grinder, as well as hot slag from the welding process. This mat has a rubber and foam blended material, using 3/8 inches of foam as the base with a 1/8-inch rubber surface layer. It protects the subfloor against spilled chemicals and fluids too.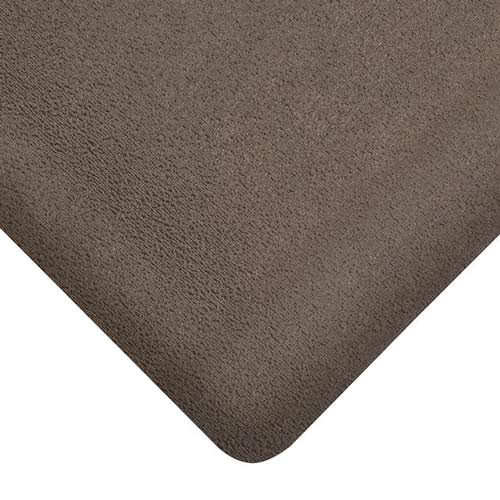 When seeking heat resistant flooring for use in areas with excessive moisture, the Pebble Trax Anti Fatigue Mat is a popular selection. It has a spark resistant rubber and PVC foam blend of material that also delivers anti fatigue protection for those who must stand for the entire day.
It has a waterproof design and a non-slip backing that helps prevent accidents. The pebble top texture on the surface of the material will add to the grippy feel on the flooring, keeping people who are using it safe. This design is available in a coverage length of 75 feet with widths varying between 2 and 4 feet.