The Best Temporary Stadium Flooring Options
By Lisa Hobbie Created: September, 2020 - Modified: April, 2023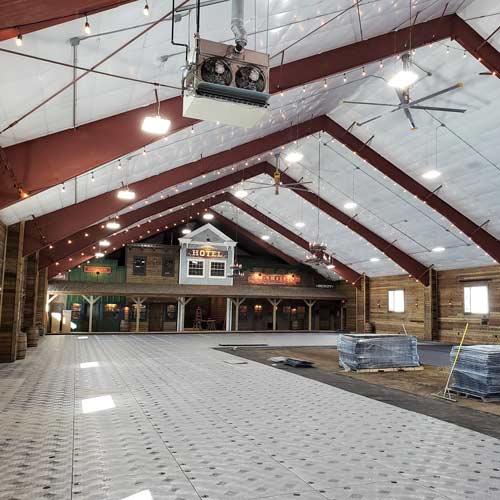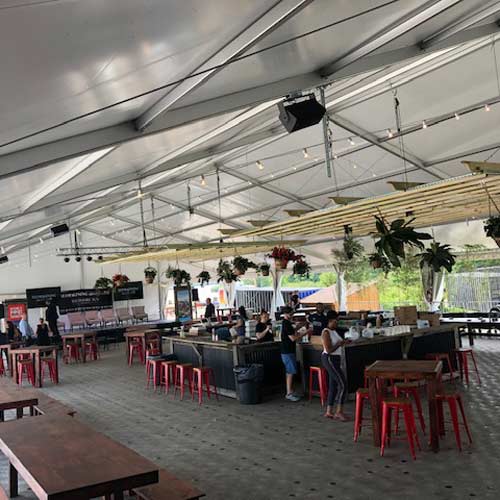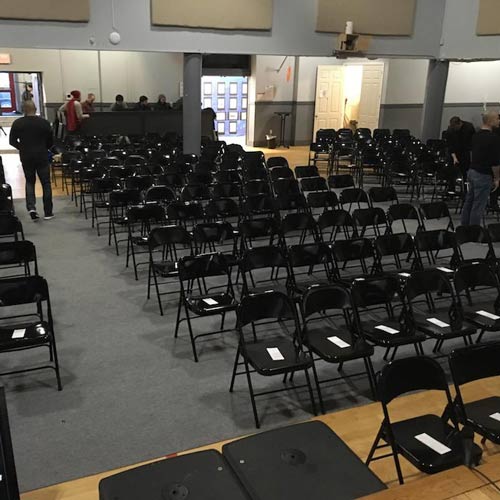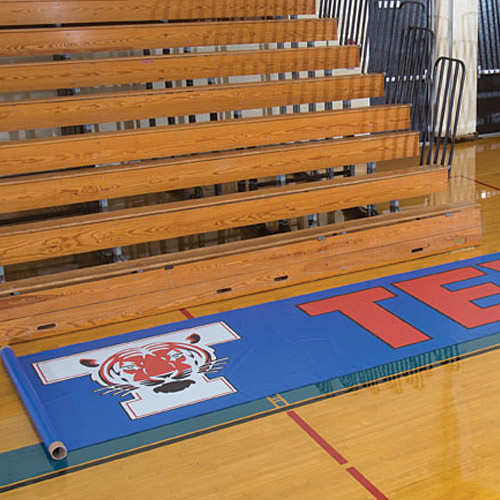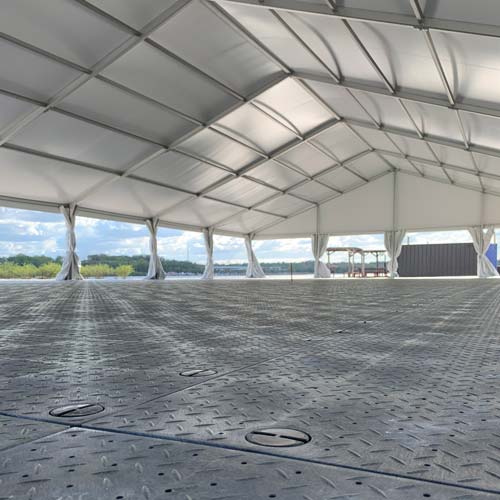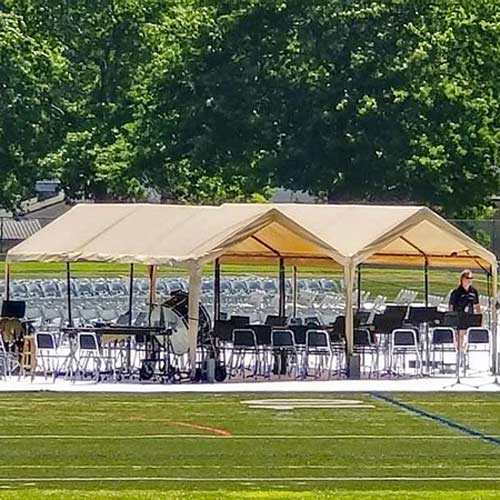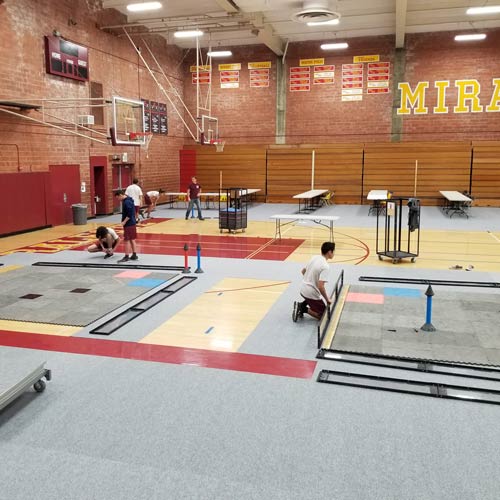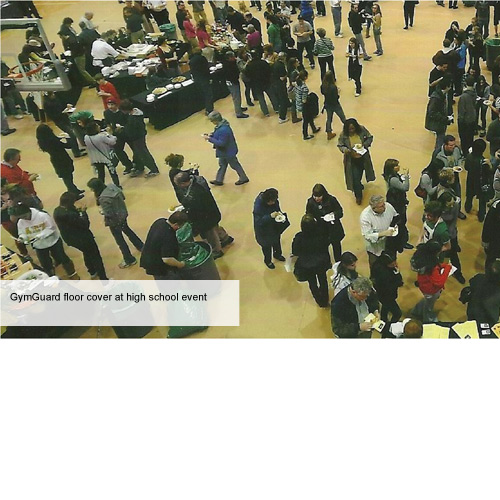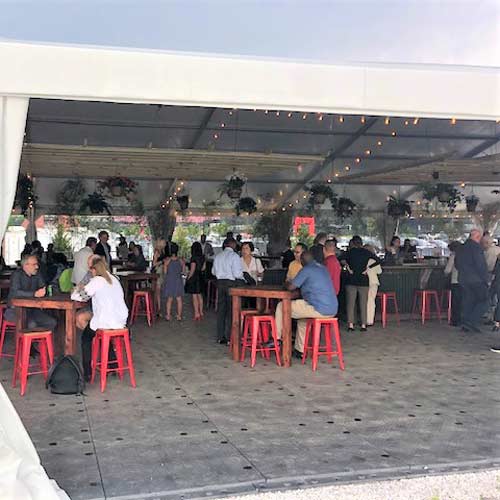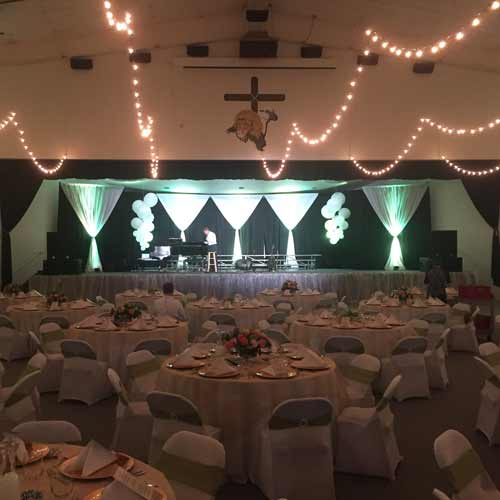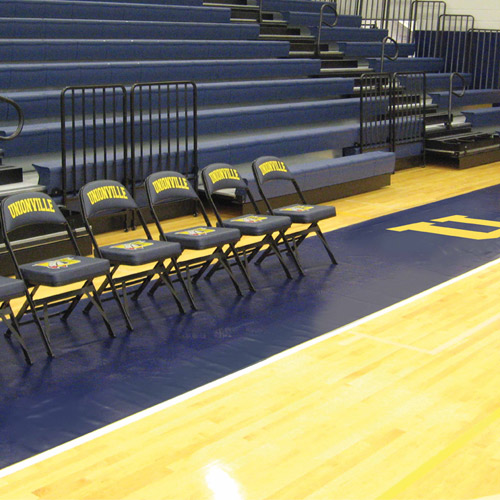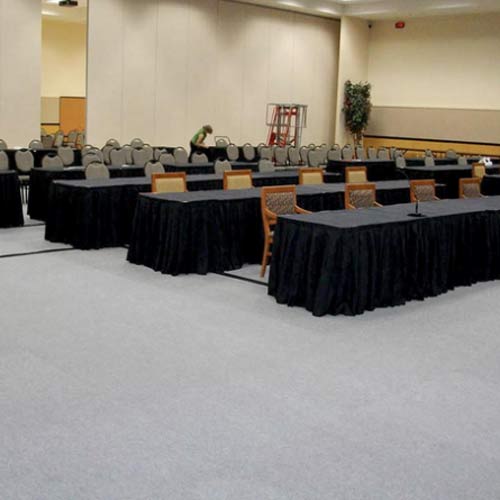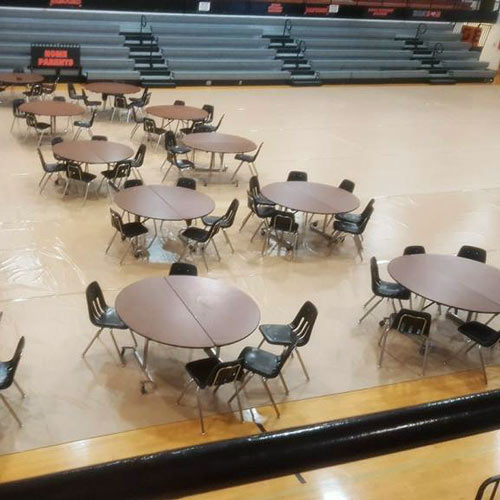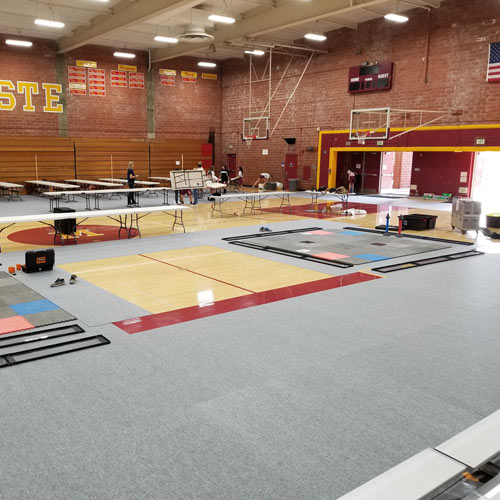 Stadium temporary flooring is often necessary to protect stadium surfaces and turf from anything and everything from pedestrian traffic, staging, and concert or event equipment to heavy equipment like forklifts, cranes, and other vehicles. Having an adequate temporary stadium flooring system in place assures the arena surface will be protected and the event participants will have a safe and good time.
There are certain things to consider when selecting stadium temporary flooring. You will want to find a product that is relatively easy to assemble and transport. You will want to be sure the flooring you select is suitable for the subfloor - whether it is turf, asphalt, gravel, concrete, dirt, or wood. You will want to make sure it's suitable for heavy foot traffic and weight of other items needed for the event, and you will likely want it to combine style with safety and comfort.
Greatmats offers the best temporary stadium flooring solutions available - from various pedestrian mats to protective tiles and runners. Regardless of the bash, gathering, or shindig planned, if you must cover and protect a coliseum floor with a temporary, removable flooring, Greatmats has what you need.
Matrax Light Duty Pedestrian Composite Mats - White
Matrax light duty pedestrian mats are an excellent stadium temporary flooring solution.
This product is made in the USA of Polyethylene Plastic. It has a diamond top texture and is engineered with aeration holes for use over natural grass. These holes allow water, light, and air through the mat.
This product looks and performs really well for temporary walkways, event flooring, flooring under a temporary stage or platform, and more. These mats feature a cam lock system that provides for a solid, sturdy floor that is very easy to install.
There are ADA compliant ramp options available, which provide safe and easy movement off and on the flooring. The mats are also designed to accompany the more drivable Matrax 4x4 heavy duty panels. The white color of these mats presents a clean, crisp look.
Gray Matrax Light Duty Pedestrian Composite Mats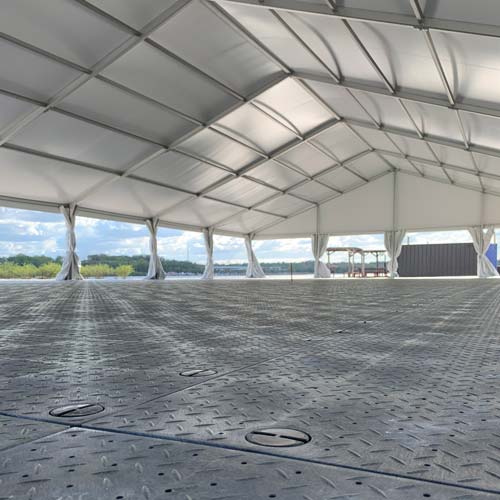 If you like the features of the Matrax temporary stadium flooring, but prefer an option to help hide dirt, mud, scuffs, and debris, Matrax Light Duty Pedestrian Mats are also available in gray. They feature all of the benefits of the white product, with the ability to hide imperfections that white simply cannot do.
Each of the mats, whether white or gray, weighs roughly 30 pounds. They are constructed of 100% high-density polyethylene plastic and are UV treated and non-absorbent. The coliseum-friendly mats boast a compression strength of 225 psi and a usable platform area of 13.5 feet.
Gym Floor Covering Carpet Tile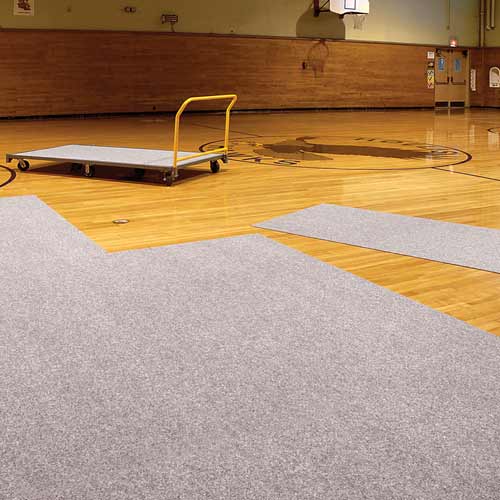 Another option for indoor stadium temporary flooring is protective carpet tile. This floor protection made easy is perfect for a quick and easy installation without adhesive or glue. Add comfort and style with this attractive carpet that is very durable and low maintenance.
This is a great product for a gym or sports stadium with a wood floor, as the carpet tiles lay perfectly flat or that type of subfloor without any wrinkles or ripples. The tiles each provide 21.5 square feet of coverage, and their 0.35 inch thickness provides the perfect amount of cushioning for safe and easy movement. These carpet tiles are firm and durable. They are available in blue, charcoal, or gray, and they come with a 3-year warranty.
Gym Floor Cover Vinyl Runner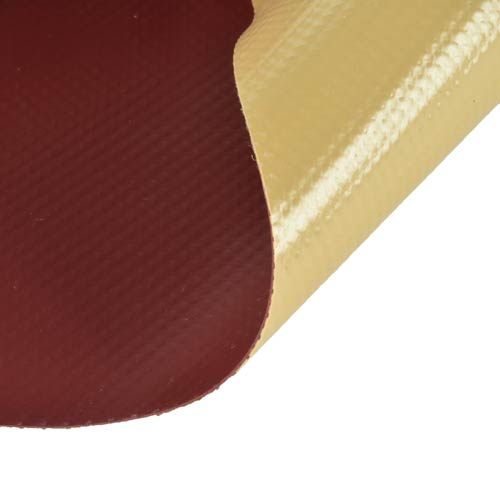 Perhaps you are looking for a gym floor covering. If so, this vinyl runner is a perfect choice. Ideal for use on a basketball court, in a reception line, or on a wood ballroom floor, this product is a heavy, 32 oz. vinyl product available in numerous colors.
The 50 foot rolls are available in 4 feet or 5 feet widths, and they are ultra-durable, PVC coated on both sides, and made of polyester mesh. They are waterproof, rot and mildew resistant, antifungal, and antibacterial. They are super easy to handle with strong seams that lay smooth and flat. They exceed ADA and OSHA requirements for slip-resistant surfaces, and they are fire retardant to all standard fire codes.
Greatmats for your stadium temporary flooring needs!
When it comes to finding the best temporary stadium flooring, the options at Greatmats are plentiful!
The products highlighted are simply the most popular products, but there are many others. From various types of mats and coverings to products designed to protect turf and subfloors, Greatmats offers it all.
Choosing the best flooring options suitable for events doesn't need to be complicated, because Greatmats has a friendly and knowledgeable staff that will help you decide which flooring option will best suit your needs and preferences. And with the best pricing and guarantees available, you can be confident in the purchase of whichever product or products you choose.