The Best Materials for Roof Decking
By Lisa Hobbie Created: October, 2019 - Modified: September, 2023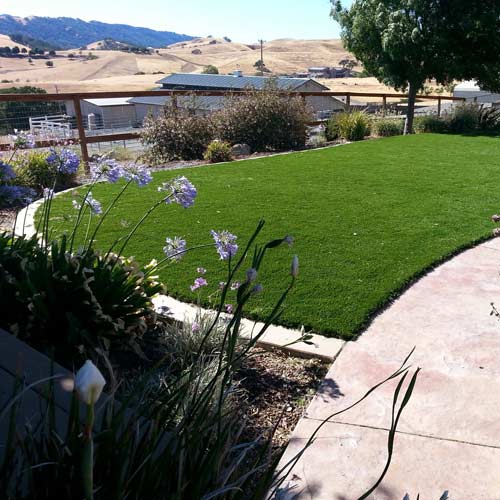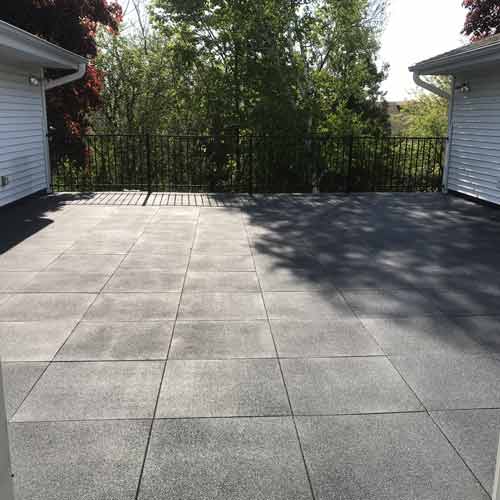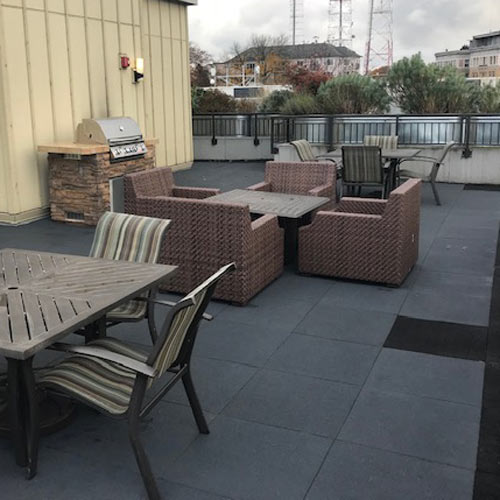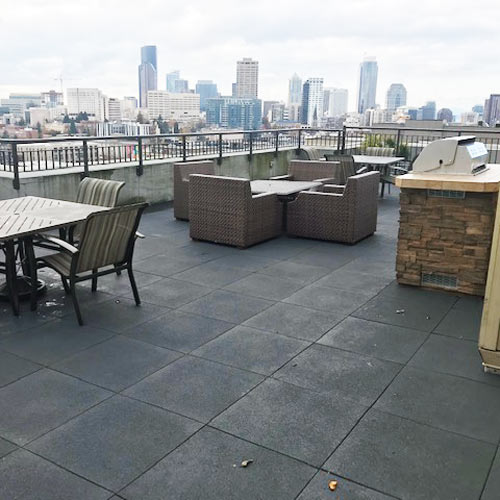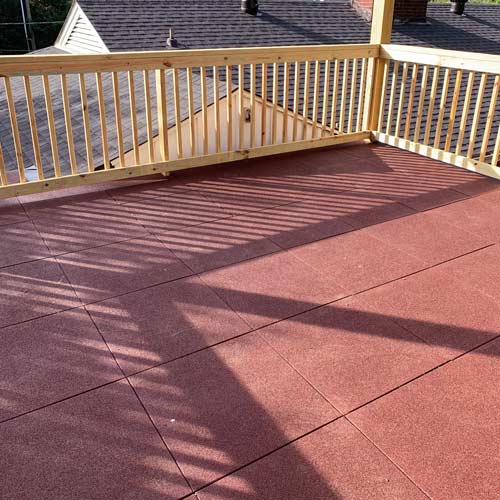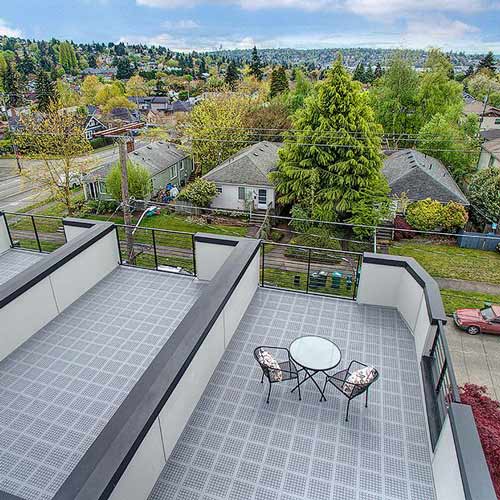 Are you one of the lucky people in this world who has access to their flat, home roof and are considering a rooftop deck? Perhaps the idea is more appealing than building a free-standing deck, as a rooftop deck already has a building surface - requiring less support. If you have been thinking about a project like this for a while, chances are, you already have a plan and design in mind. You have probably thought about the fun picnics, barbecues and gatherings you could host using your beautiful new living space.
Have you nailed down the details, though? Have you given serious thought to the roof decking material you will use? There are so many ideas and options available, how do you know which is the best?
Greatmats' offers roof decking in several options, including faux grass, heavy duty rubber roof tiles, and plastic flow-through deck flooring tiles. Any of these options are excellent alternatives to a standard wood or concrete decking, and they would create an amazing, low-maintenance space without forcing you to spend a fortune.
Heavy Duty Rubber Roof Tiles
Rubber is one of the most durable materials out there, and rubber roof decking tiles are no different. A popular option is our 2 x 2 Sterling Athletic Rubber Tile - 1.25 Inch. Although it was designed primarily for use in a gym, it is extremely versatile and suitable for indoor and outdoor installations. When used for roof decking, it will provide a safe, sturdy, and water resistant flooring with excellent footing and traction. The large tiles allow you to cover a large area in a limited amount of time. Unlike some other puzzle style system options, this product finishes with precise, straight lines between each of the tiles, and the interlocking edges are hidden underneath. The result is a clean look and seamless feel. It also comes with a limited lifetime manufacturer's warranty, which means you will enjoy excellent value and quality for years.
Sterling also offers a
Roof Top Tile
designed specifically to serve as a roof decking option that allows water to drain under the tiles. It is commercial quality and outdoor rated, and it is easily installed by using an attachment procedure that involves gluing the tiles to each other at the interlocking tabs. It is available in numerous colors and looks clean and crisp.
Plastic Flow-Through Tiles
If finding a roof decking that allows for premium drainage is your priority, plastic perforated tiles are the best option. Take
Patio Outdoor Tiles
, for instance. They are made from super durable PVC material, which provides traction - even when barefoot or when the surface is wet. The roof decking tiles are connected with a loop-and-tab system.
Maybe you aren't looking at installing a new deck, but rather, looking for options to update an existing deck. If you find yourself looking at a structurally safe deck that has lost its luster, simply installing these deck tiles on top of the existing wood or concrete will provide a fast means of fixing the problem with far less effort and cost versus sanding, staining or restoring wood or concrete. They also provide a level of comfort and traction that wood and concrete simply cannot.
Faux Grass
If you like the look and feel of a beautiful green space, but don't want the cost, maintenance, and upkeep required to keep a green space healthy and thriving, artificial grass turf rolls are a great roof decking option. These resemble a natural lawn, but are very durable, easy to clean, and simple to maintain.
La Jolla Artificial Turf
is one option offered at Greatmats that is made in the USA from high quality materials that will perform well for years. The polyethylene plastic material used creates a look and feel of individual blades of grass, and the UV treatment it has prevents fading and discoloration from outdoor weather conditions.
Other Options at Greatmats
Although the decking materials listed are among the most popular, Greatmats has numerous options to create the rooftop deck of your dreams. It offers the best, industry-leading roof decking options from which you may choose. When you're ready to get going on your project, Greatmats customer service reps will gladly discuss your space with you and provide you with the pros and cons of each of the options we provide. They will even work with you to come up with a custom color scheme using virtually any color. Essentially, your choices are unlimited.