What Is The Best Fake Grass For A Patio?
By Lisa Hobbie Created: March, 2021 - Modified: September, 2023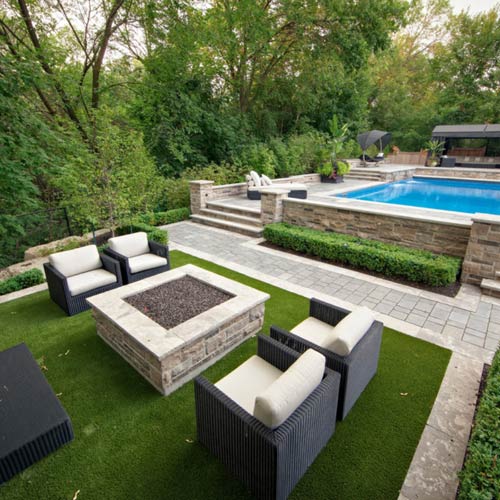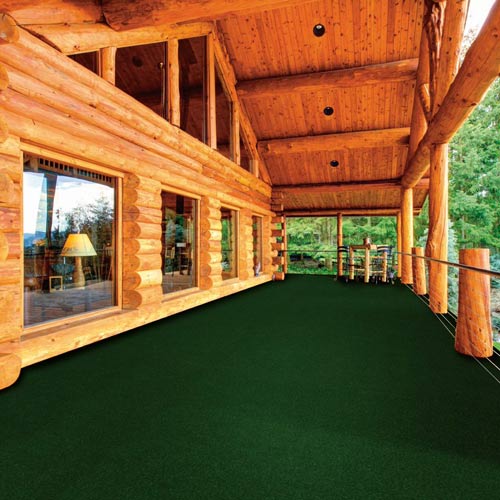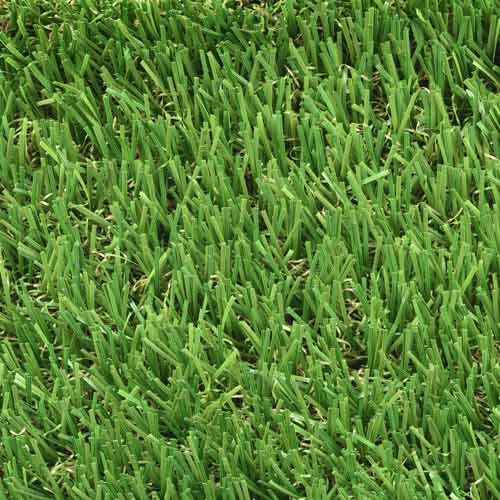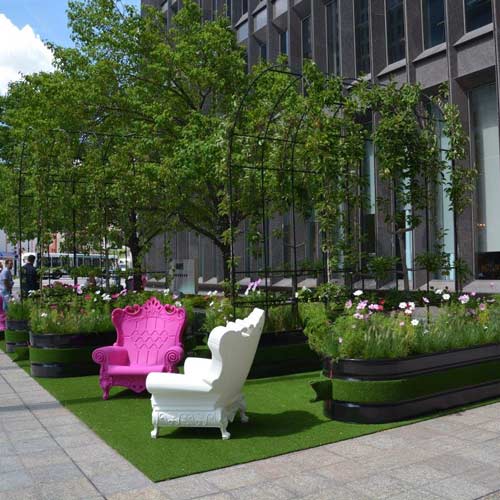 Many people opt for fake grass for patio settings, because it can provide the look and feel of grass underfoot without the work and maintenance that an authentic lawn requires. For instance, if the faux grass gets dirty, the area can just be swept off.
And don't worry about pesky bugs and pests, as synthetic grass doesn't provide the ideal environment for them like lawn does. Choosing synthetic grass for patio will also make your pets happy, as it offers a safe space for them when they feel like laying around out there with you, and unlike real grass, the artificial grass will look green and vibrant year round.
Even pet urine and waste will not discolor the fake grass for patio products at Greatmats. Real grass can wear down and become bare - especially when and if exposed to extreme temps and environmental factors. If it's lush, vibrant grass that you want for your patio, artificial is the way to go.
Although Greatmats offers a variety of artificial grass for patio options, the following are among the best.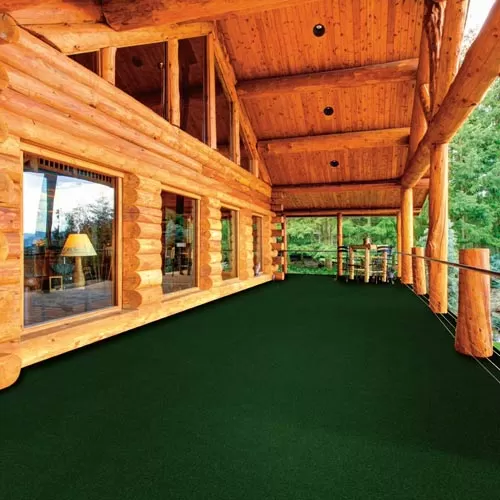 The easiest fake grass to install on a patio is the Grizzly Grass Carpet Tiles. These are a peel-and-stick method that is super easy to install for a DIY job. These are available in the classic fern green color as well as slate grey, rainforest, and pecan. This is made from 100% recycled materials for an eco-friendly solution.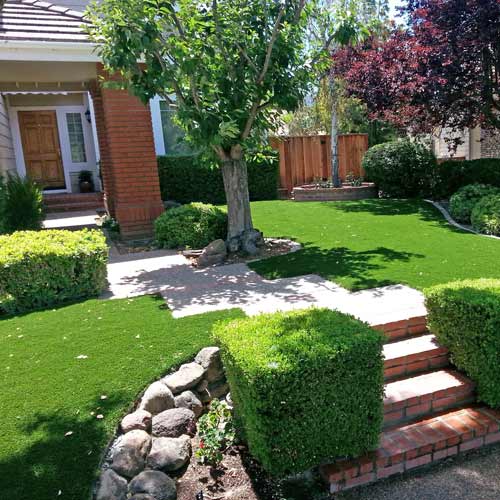 La Jolla Artificial Turf Roll presents the appearance of a lush and vibrant lawn. This fake grass for patios is safe for people and pets, and it can be used indoors or outdoors. It is made in the USA, so you can be confident in the quality and longevity of this product. It's super durable and saves you money over time when you consider how much time you would otherwise spend mowing, watering, and fertilizing a lawn. It reacts naturally, but it's virtually maintenance free.
Priced at about $2.90 per square foot, this offers a great value over its lifespan. It features 1.75-inch yarn height and is available in custom cut lengths, but a full roll provides 1,500 square feet of coverage.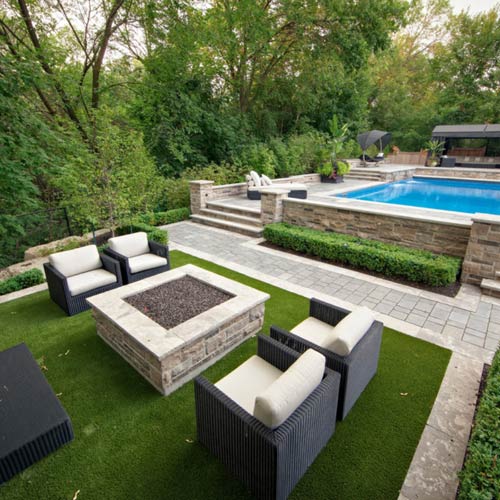 Artificial Grass Turf Ultimate Natural also offers the look of an attractive lawn without the maintenance to keep it looking that way. This fake grass for patio and outdoor spaces is in a league of its own with its 100 percent permeable, non-absorbent backing. What this means, is the turf drains 10 times faster than real grass - and better than any of the other artificial grass for patio options at Greatmats. This ensures that odors and bacteria stay away.
It has a pile height of 1-1/2 inches, which provides comfort like a plush grass and a look that more resembles real grass. This one is also made in the USA and carries with it an 8-year warranty, but when cared for, you can expect 15-20 years of high performing turf. Priced at just under $4.00 per square foot, this is a top-notch product with a great lifespan value.
Catalina Artificial Turf Roll offers synthetic grass for patio at a very affordable price of roughly $2.40 per square foot. Although it doesn't have the non-absorbent backing the UltimateGreen product features, it does have the ability to drain quickly as long as a proper sub-surface is installed beneath it. With its high performance quality and natural reaction, this product offers consistent performance over time and is virtually maintenance free.
This turf has a 1.5-inch pile height. It is also made in the USA and carries with it a 15-year warranty.
Greatmats - For Fake Grass For Patio And Other Flooring Needs!
The artificial turf options highlighted here are just a sampling of the products Greatmats has that would look and perform well in a patio setting. If you have questions or would like more information, simply reach out to the friendly and helpful team at Greatmats. Together, you can decide which product or products are the best for your place and space. Regardless of what you choose, you simply can't go wrong when you purchase from Greatmats.