What Is Plank Tile Flooring And What Are Some Popular Options?
By Lisa Hobbie Created: February, 2022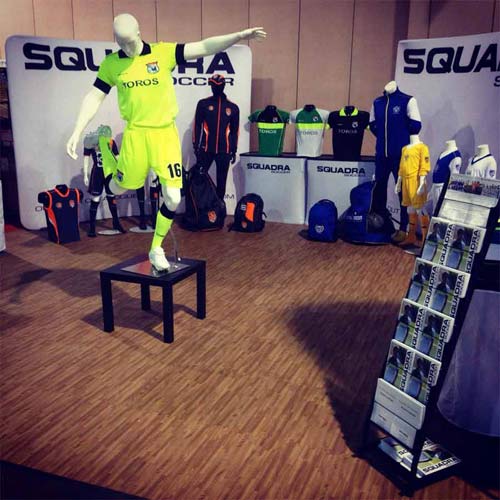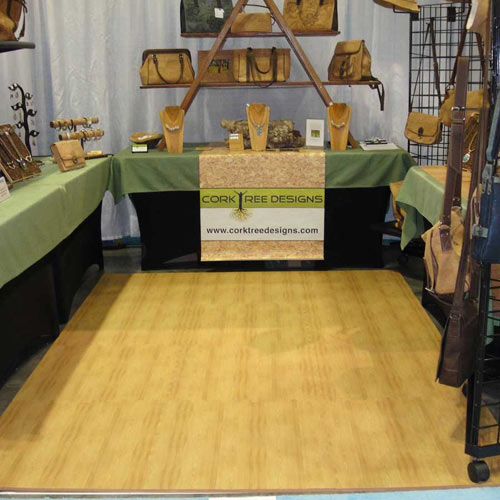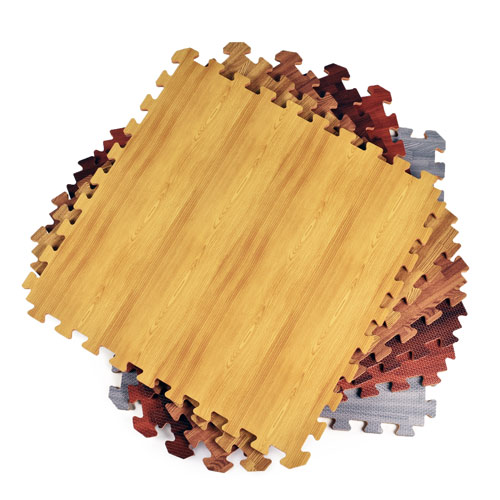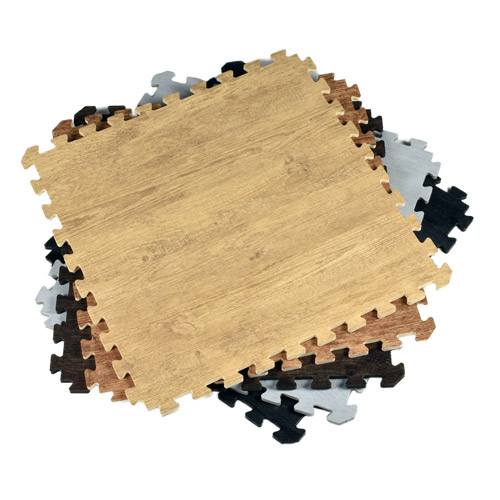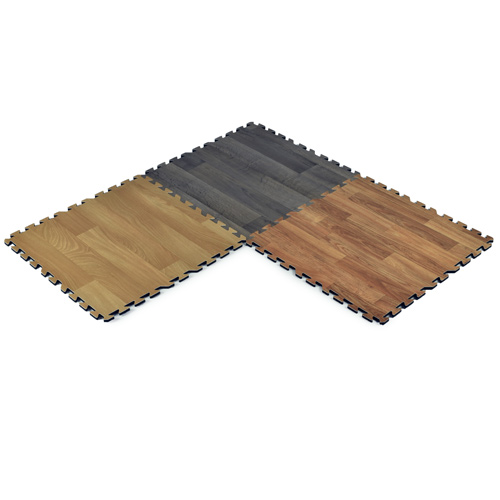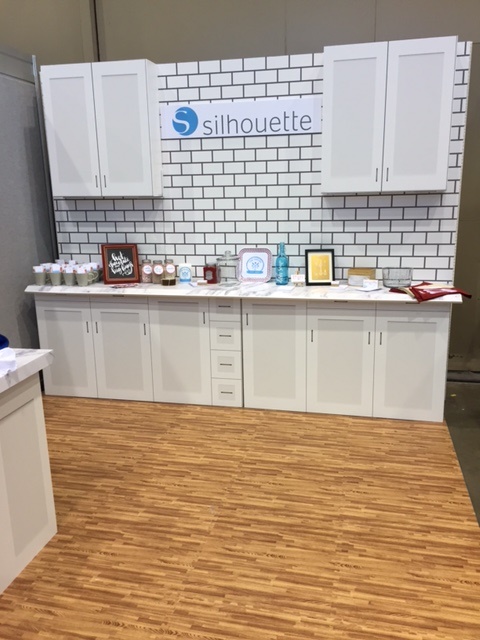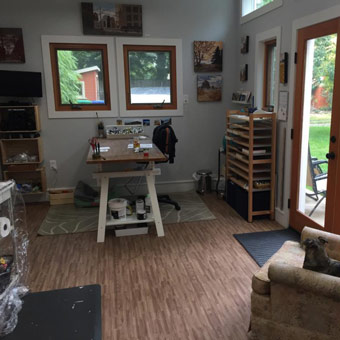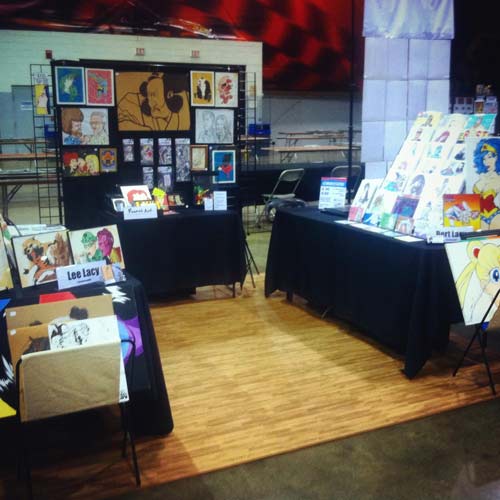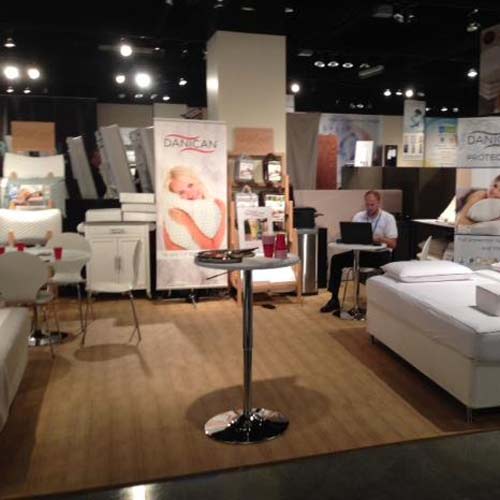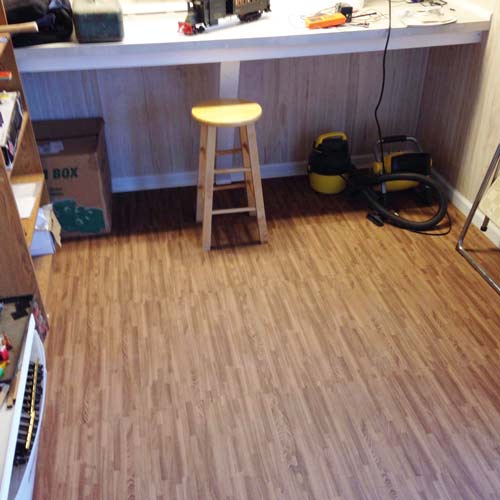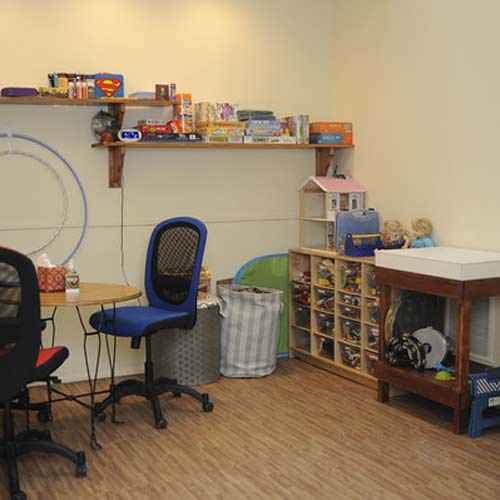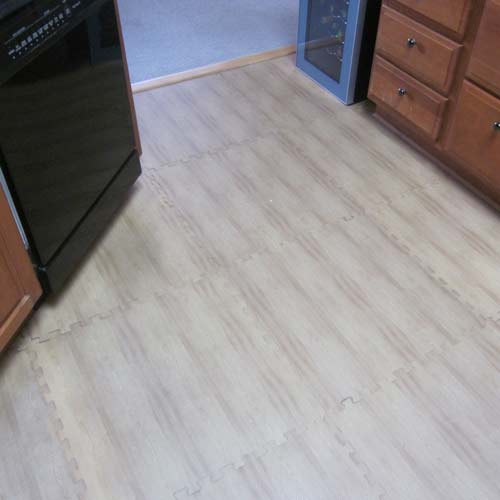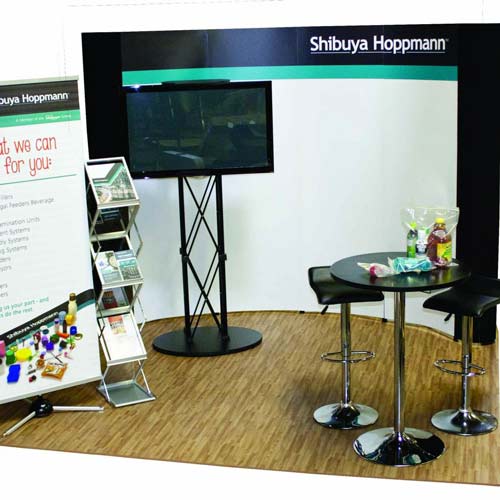 Plank tile flooring is square flooring tiles that look like they consist of rectangular planks. These tiles have a plank-like pattern and feature great features and benefits that make them desirable.
Plank tile flooring is typically more affordable than traditional wide luxury vinyl plank flooring. There are products suitable for a bathroom or basement, and others better for a bedroom or gym space.
Popular Plank Tile Flooring Products
These plank tile flooring products are attractive, affordable, and offer some attractive benefits. There are wood grain options and colors like grey and black, and there are products made of vinyl, and others made of foam. No matter what your flooring needs are, one of the featured products would likely be perfect.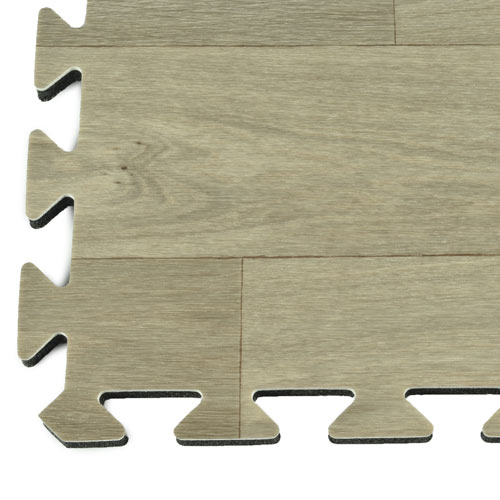 Rustic Wood Grain Trade Show Center Tile is a very versatile plank tile flooring product. It's a faux wood solution that looks great and performs well in a temporary event or tradeshow space where anti-fatigue properties and cushioning are needed, or, in a basement or rec room.
This top notch tile is non absorbent and waterproof, lightweight, portable, and easy to install without adhesive. It presents an attractive appearance, especially with the optional beveled edge. It is a very easy to clean product suitable for multiple uses.
Comfort Tile Plus Center Tile is a plank tile flooring product often used for events, trade shows, and other settings subject to heavy foot traffic. It's a lightweight and portable product that is attractive, non absorbent, waterproof, and anti-fatigue. It's also very easy to install without adhesive, and laying it is a breeze.
This scuff and cut resistant flooring, although well suited for high traffic areas, can be punctured by high heeled shoes. It offers comfort and fatigue relief for those standing on it for extended periods of time. This floor is made in the USA, looks and performs well, and comes with a 90 day warranty.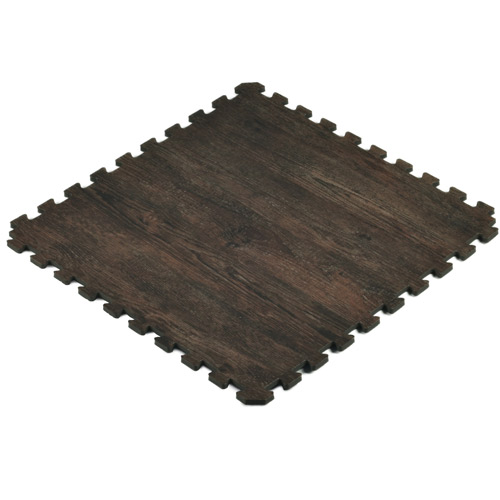 Foam Tiles Wood Grain is a wood look tile flooring that is the perfect mix of comfort and aesthetic appeal. This top notch product really does resemble natural, rich hardwood. In fact, it's a closed cell, waterproof foam product that's free of lead and latex.
Available in a variety of wood grain patterns, along with grey and black, this tile flooring compliments any decor or style preference. The tiles are fast and easy to install and can be used in virtually any area in the home.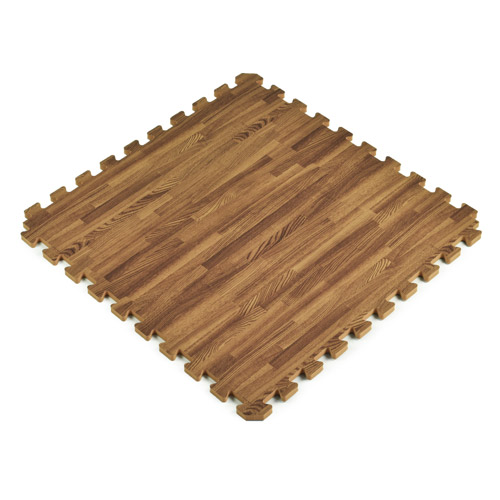 Wood Grain Foam Tiles Reversible offers a luxurious look in a product that is versatile and affordable. The tile flooring is a very popular solution that can be used in multiple settings and applications.
Each 2x2 foot tile is 14 mm thick and made of durable EVA foam, offering a very comfortable floor that is economical and low maintenance. Compared to hardwood, installing this floor is a breeze for a quick, DIY process. Once laid in place, the floating floor delivers anti-fatigue and insulative benefits, and it is also durable and waterproof. The tiles are reversible - adding to their versatility. One side has a wood grain design and the reverse side features a thatch design, either of which will provide a great surface on which to stand or relax.
Greatmats - For The Best Tile Flooring Products
Aside from the tile flooring products highlighted, Greatmats offers a wide variety of additional options. This list represents some of the most popular products, though, with one of the options likely suitable for just about any space and place you need flooring for.
When you're ready to purchase flooring, simply reach out to the friendly and knowledgeable staff at Greatmats. They can provide you with detailed information about any of the products, answer any questions you have, and help you decide which product is the best one for your space. They can even help you place your order.
No matter which solution you choose, when it comes from Greatmats, you can be confident that it's the best.