EVP Flooring = Engineered Vinyl Plank Flooring
By Paige Cerulli Created: July, 2022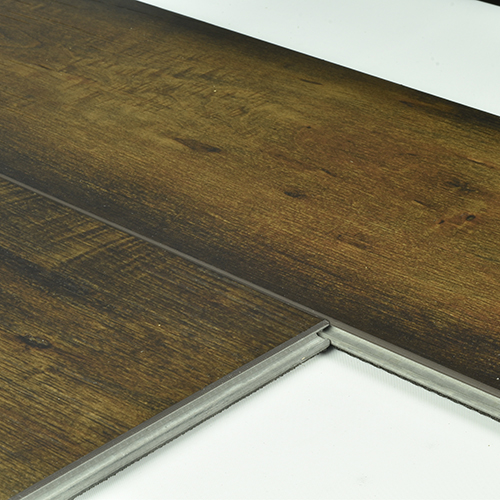 If you're looking for a durable and eye-catching flooring product for your residential or commercial space, you may have heard EVP flooring mentioned during your search. EVP products can be an excellent choice, and you'll find many of them for sale at Greatmats.
What Is EVP Flooring?
EVP stands for Engineered Vinyl Plank. This luxury vinyl plank (LVP) flooring features top-quality core materials, making it much more durable than some other types of flooring.
Those core materials include SPC and WPC vinyl. Both core materials are completely waterproof, though each has its own pros and cons.
SPC flooring , also called stone plastic composite or stone polymer composite, has a highly durable core. The rigid core supports the planks and means that you can install these planks over nearly any subfloor, including subfloors that are uneven and worn.
This type of flooring often features four layers and is an ultra-durable choice. It's low-maintenance and is easy to install, thanks to many interlocking plank designs.
If you're looking for SPC flooring, you'll find highly realistic luxury finishes. While SPC is highly durable, because it is so rigid, it is slightly less comfortable underfoot than WPC flooring.
WPC flooring, also called wood-plastic composite flooring, features a waterproof core that is also slightly soft and comfortable. WPC often consists of four layers, and it's available in beautiful finishes that often resemble wood or stone.
WPC flooring often features a tongue-and-groove system that allows the panels to lock together and float over an existing floor. WPC is low maintenance but, because it has a slightly softer core than SPC flooring, it's slightly less durable.
EVP Flooring for Sale
Whether you're looking for SPC or WPC flooring, you will find plenty of quality products available at Greatmats. You can choose from a variety of finishes at different prices.
Cottage Tour Laminate SPC Flooring
The Cottage Tour Laminate SPC Flooring is inspired by that charming farmhouse look and is available in brown and gray reclaimed wood graphics. This flooring makes a rustic addition to a home, cabin, office, or retail space.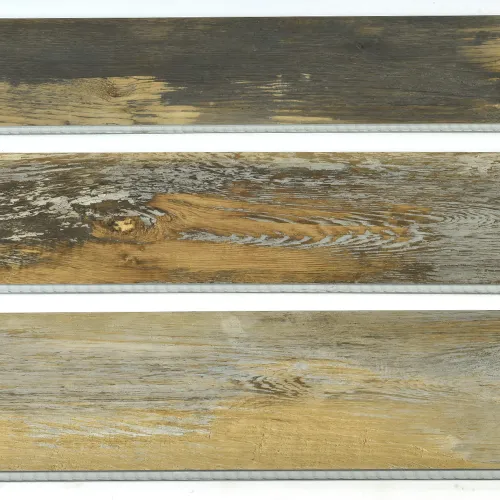 The tongue-and-groove design allows the planks to fit together without adhesive, making for a DIY-friendly installation to keep the cost of your flooring down. The planks even feature embossed graphics in the wear layer, adding to the floor's realism.
Highly durable, this flooring is water resistant and tough enough to withstand plenty of kid and pet traffic. It features a 35-year manufacturer's warranty when used in residential applications, making it a long-lasting choice for your home.
Mediterranean Scene Laminate SPC Flooring
The Mediterranean Scene Laminate SPC Flooring features four highly realistic wood finishes including dark and light shades suitable for many installations. This flooring is ideal for both residential and commercial use, and it's full of rich detail.
The planks feature a urethane finish and a .5 mm wear layer to add to their durability and protect the natural wood grain appearance. Designed to resemble the flooring of the Sicilian area of the Mediterranean Sea, the planks evoke the feel of a vintage hardwood floor for a high-end touch.
The WaterShield SPC Rigid Core technology is resistant to wear and tear from pets, while the urethane finish offers extra protection. The floor is backed by a 35-year manufacturer's residential warranty, as well as a 15-year commercial wear warranty.
Manhattan Edge Laminate SPC Flooring
Full of the rich, luxury details that you would find in a high-end Manhattan apartment, the Manhattan Edge Laminate SPC Flooring looks just like hardwood flooring. It doesn't need extensive cleaning or care, making it a lower-maintenance option that you can use in a home or business.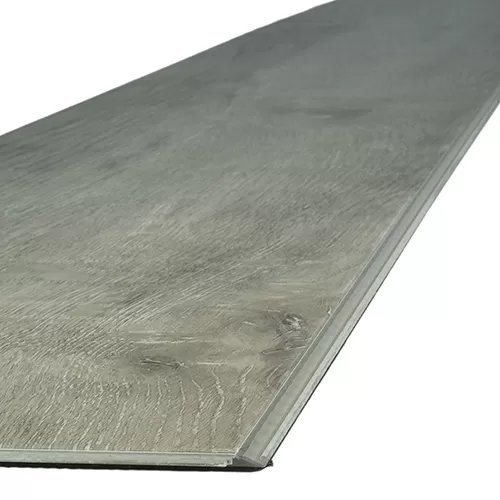 This flooring is available in multiple shades and features rich detail. It's a highly durable choice with a rigid core that's resistant to scratches, scuffs, and general wear and tear.
Interlocking tongue-and-groove edges allow you to easily pop the panels together. There's no need to use adhesive, so you can perform the entire installation yourself to save both money and time.
This flooring is backed by a 35-year residential finish warranty, as well as a limited lifetime manufacturer's structural warranty. It's a long-lasting investment in your home or business.
Stock House Laminate SPC Flooring
The Stock House Laminate SPC Flooring is inspired by the flooring of a Prohibition-era speakeasy. The planks feature a wire brushed look and are available in a wide selection of shades, so you can choose the option that will look best in your home or business.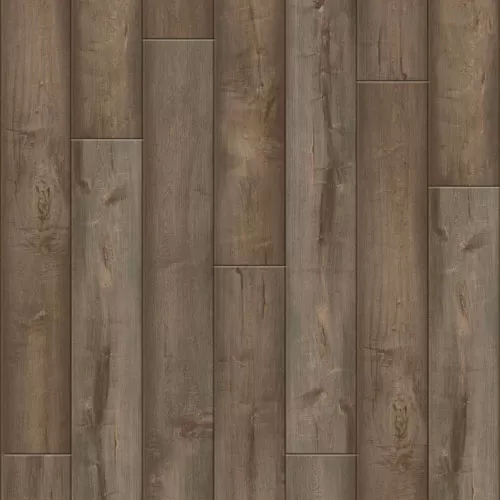 These luxury vinyl planks add a rustic look to a space and feature a printed layer complete with wood grain lines and knots, as well as painted bevel edges for a highly realistic touch. They are topped by a 30-mil wear layer to help prevent scuffing and damage, ensuring they can withstand high foot traffic and use.
The planks feature a 1.5 mm layer of foam on the underside, adding cushion and making the flooring more comfortable underfoot. That foam also helps with noise reduction, making for a more enjoyable space.
The planks feature a click and lock installation and can be placed directly over a firm subfloor of concrete or wood. Their 7-inch width means that the planks not only go farther than narrower options, but also enhances the distinct style they add to a room.
This flooring features a floating design, so there's no need to use adhesive.