What Is An Anti Slip Mat And What Are The Best Products
By Lisa Hobbie Created: November, 2021 - Modified: August, 2023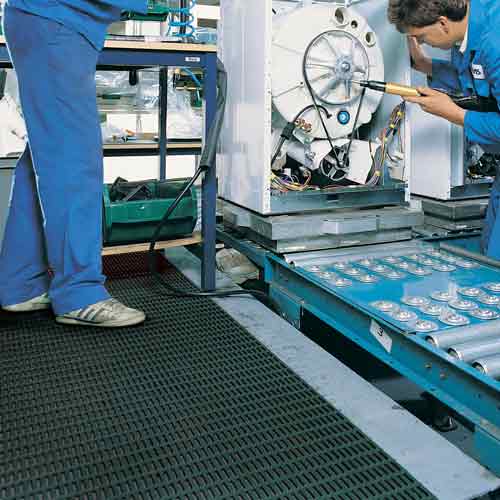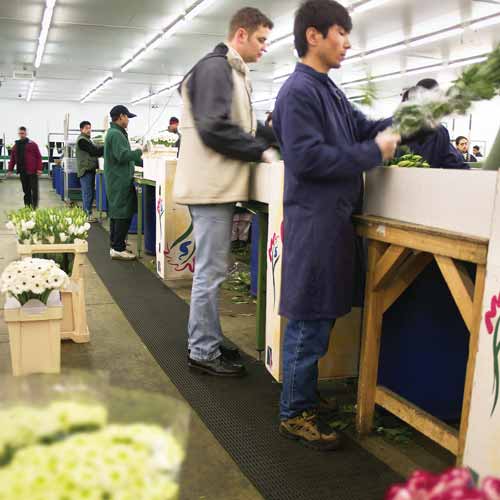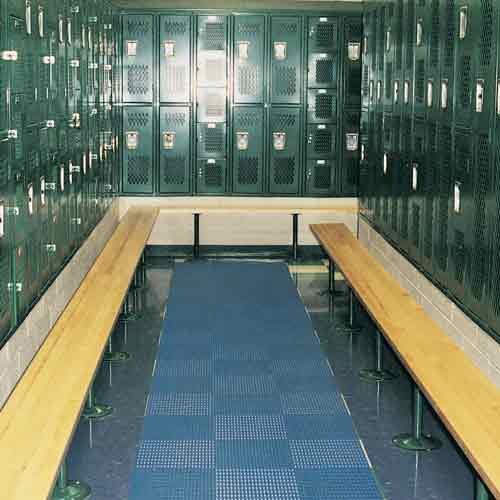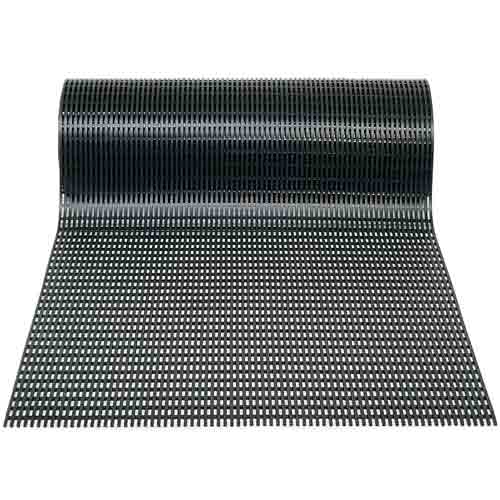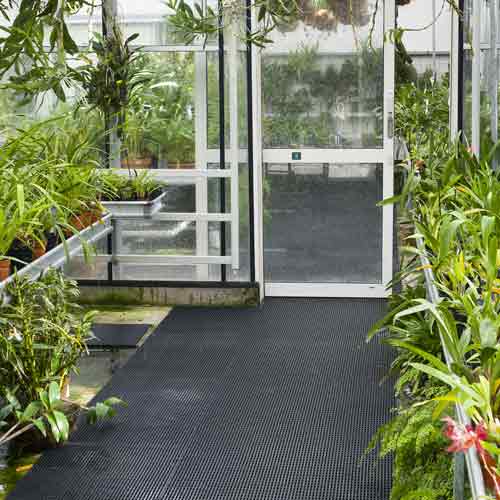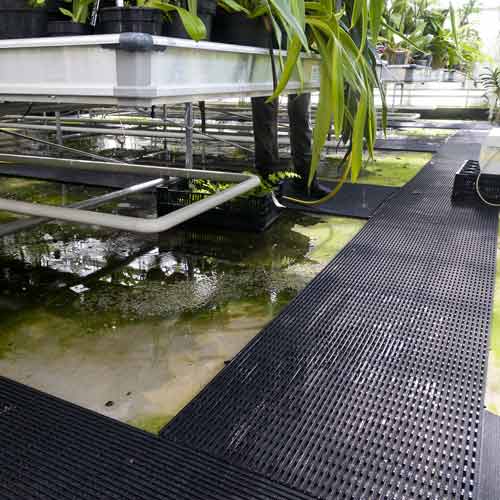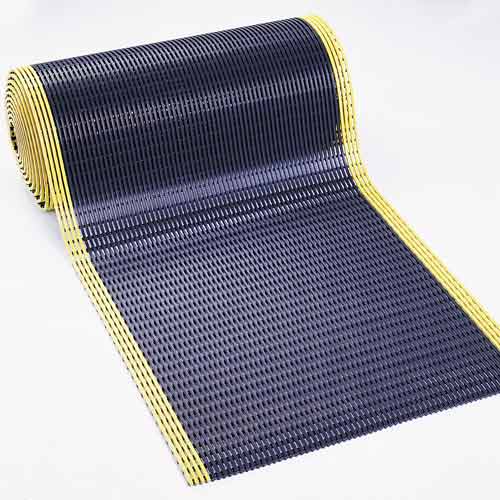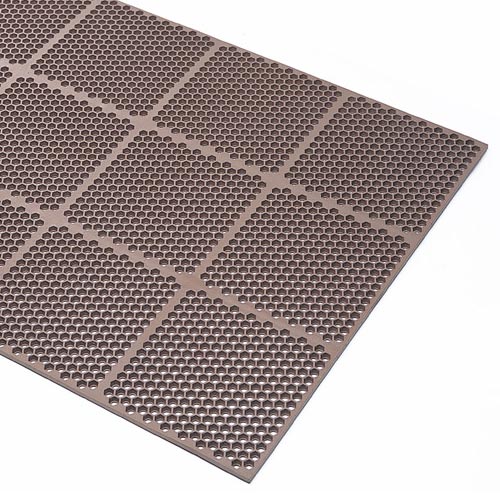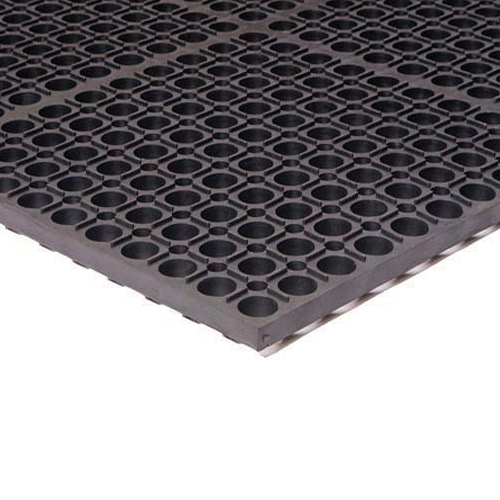 An anti slip mat is one designed for work areas, wet areas, or other spaces where slip and fall scenarios would otherwise be highly likely.
An anti slip mat will provide the safety and traction needed to help prevent hazards that could lead to injury. There are indoor and outdoor anti slip mat products, some of which come in small mats, and others that come in a large roll.
Greatmats offers the very best anti slip mat options, with the following 5 products being among the most popular:
Where areas like a bath or shower, kitchen, or hot tub are obvious candidates for an anti slip mat, these 5 featured products are suitable for areas and settings far beyond those. They deliver some fabulous features and benefits, and they are high-performing, reliable solutions that can go over carpet, wood, and all other subfloors.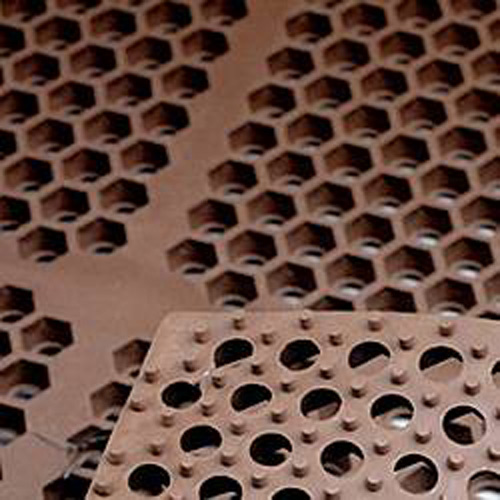 Honeycomb Medium Duty Brown Mat is a 3x6 feet slip mat that offers durability and reliability. It features a hexagonal surface for a unique, geometric decorative design.
This mat is suitable for non-grease applications like light duty kitchens, bars, prep areas, waitress pick-up stations, assembly lines, and more. It offers anti-slip traction, drainage, as well as cushioned comfort when having to stand and move around on the floor for hours on end.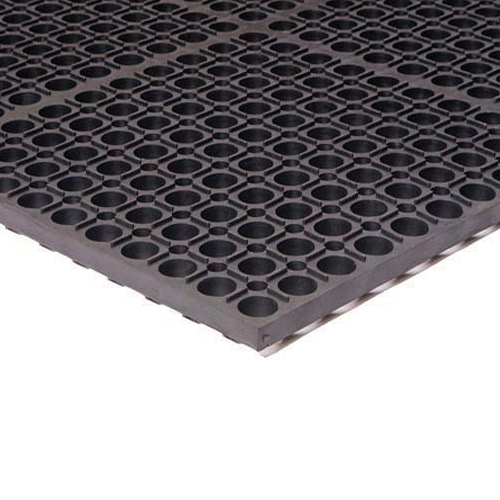 TruTread Black is a 3x5 feet mat that is anti fatigue, anti slip, and water repellant. It's ideal for kitchens, industrial settings, cafes, machine shops, service counters, bakeries, restaurants, and automotive environments.
This product is oil, grease, and water resistant. Perfect for wet areas, this drainage mat features holes that allow liquids and waste to pass through. They provide safety, cleanliness, and comfort.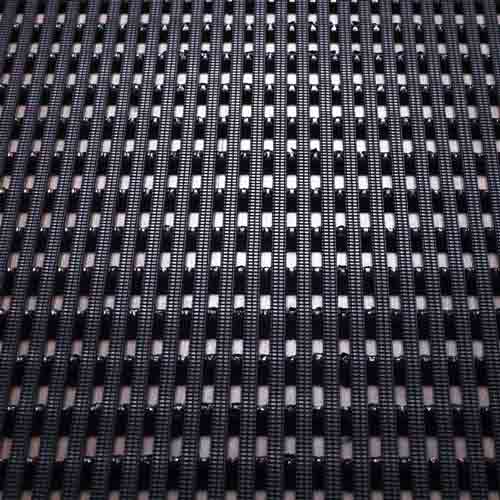 Heronair Industrial Matting is a 2x33 feet roll that is a versatile, anti slip option suitable for multiple applications like bar areas, restaurants, catering facilities, spas, airports, warehouses, assembly lines, maintenance areas, factories, marine and RV compartments, and more. It's resistant to chemicals, oil, and acids, and it's easy to cut and install.
This product features an elevated surface and open grid construction that copes with water and spillage dissipation. It has a two layer structure that offers comfort and insulation where cold, hard floors are otherwise an issue - like in a factory or other setting where workers are standing for extended periods of time. It is an eco-friendly product made of 100 percent recycled material that offers a surface that is slip resistant.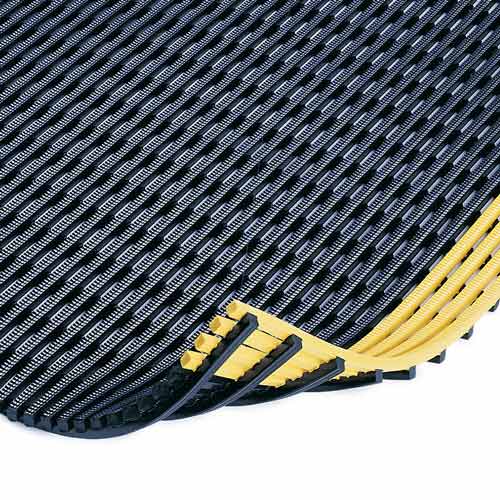 Vynagrip Plus Heavy Duty Industrial Matting is a 4x33 feet anti slip roll that is great for warehouses, factories, airports, schools, assembly lines, production environments, and shipping and receiving settings. It's a super heavy-duty product that offers anti-fatigue benefits for indoor or outdoor settings.
This heavy duty flooring roll is easy to cut on site and contours to uneven surfaces. It's a self draining flooring roll that can even be used for modified bitumen, low slope rooftops.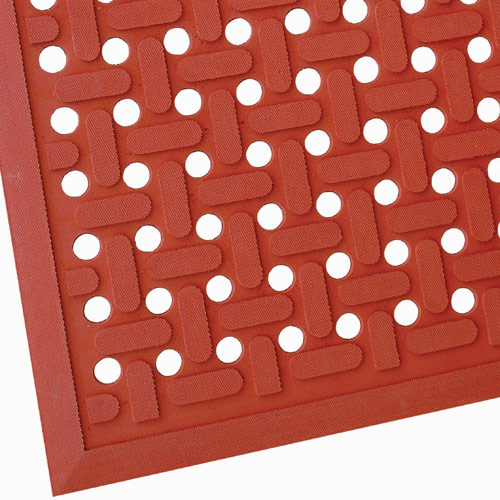 VIP Guardian Mat is a 3x5 feet mat that is a non-absorbent, closed cell rubber product that offers non slip traction, anti-fatigue benefits, and outstanding drainage properties.
This product is suitable for light duty kitchens, bars, prep areas, waitress pick-up stations, assembly lines, and areas behind counters. It's a lightweight mat that is grease proof and made of a 100 percent nitrile compound for outstanding performance, comfort, and durability. It offers a safe footing for workers of all industries.
Greatmats - For The Best Cushioned Kitchen Mat Products Available Anywhere
The anti-slip, anti-fatigue mats featured here represent some of the best options available anywhere. With different sizes, colors, and styles to choose from, as well as different benefits and features represented among these products, there surely is an option that would be perfect for your home or business space.
If you would like more detailed information about any of the featured mats, have questions, want samples, or need help placing an order, just reach out to the customer service staff at Greatmats. They will provide you with all of the information you could possibly need, and together, you can decide which product is the right one for you, your budget, and your space.
When you purchase from Greatmats, you can be confident that you're getting the very best service, pricing, and quality - guaranteed - regardless of the specific mat or flooring solution you choose. When you're ready to upgrade your space with anti-slip flooring, let the team and products at Greatmats go to work for you.