What are the safest nursery flooring options?
By Lisa Hobbie Created: September, 2019 - Modified: August, 2023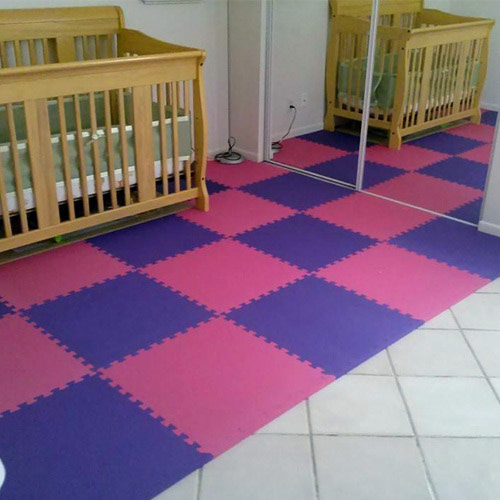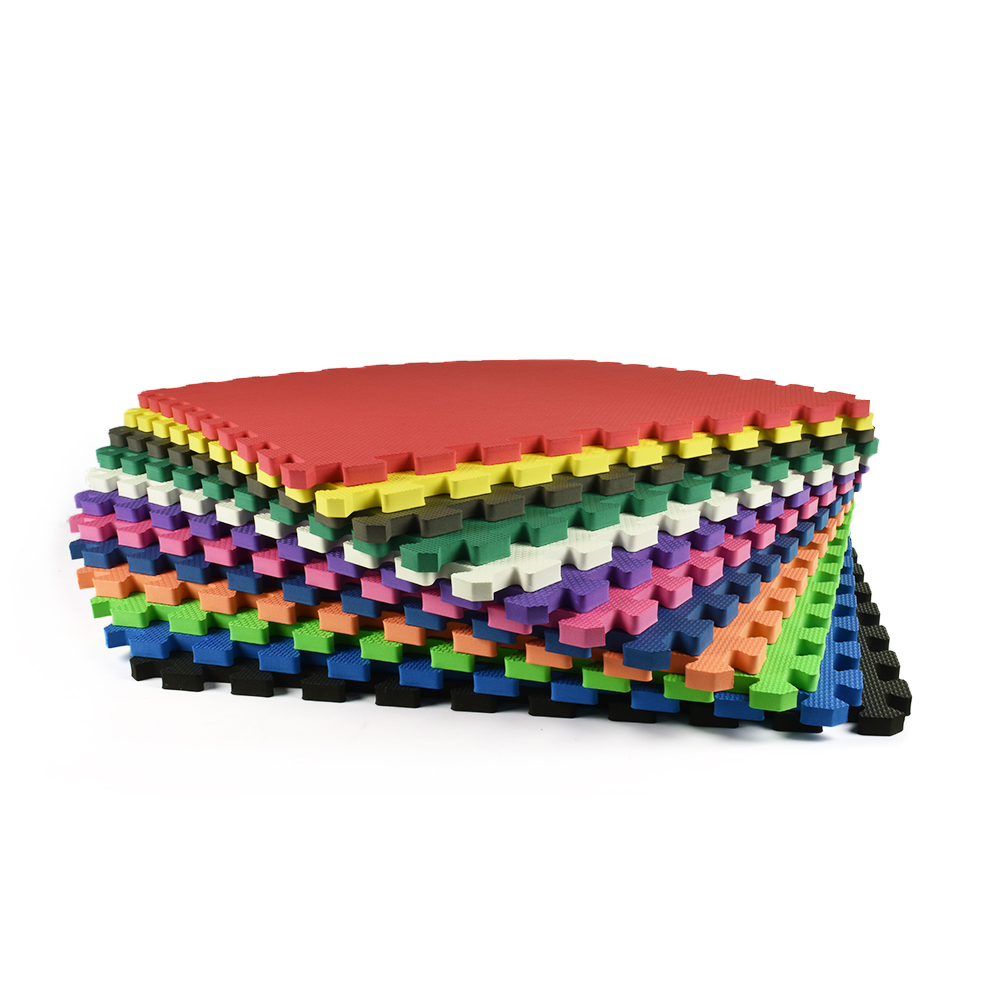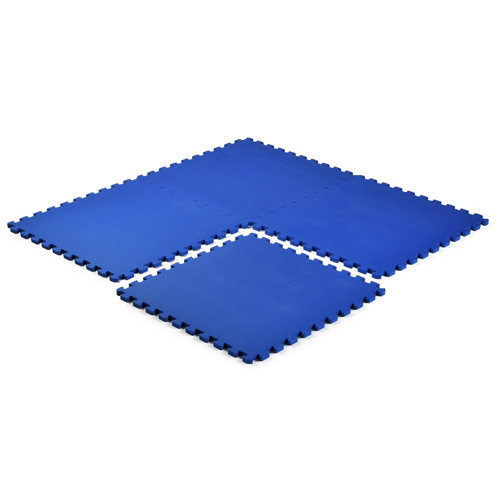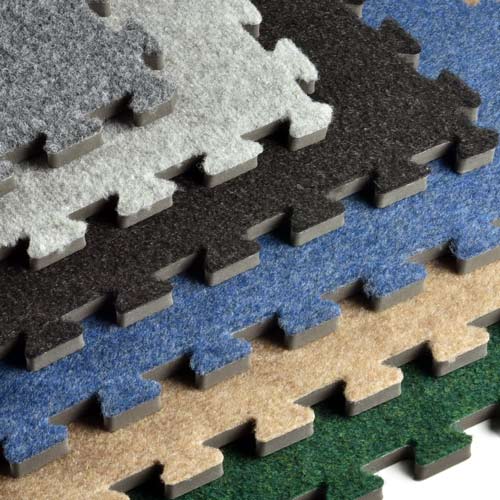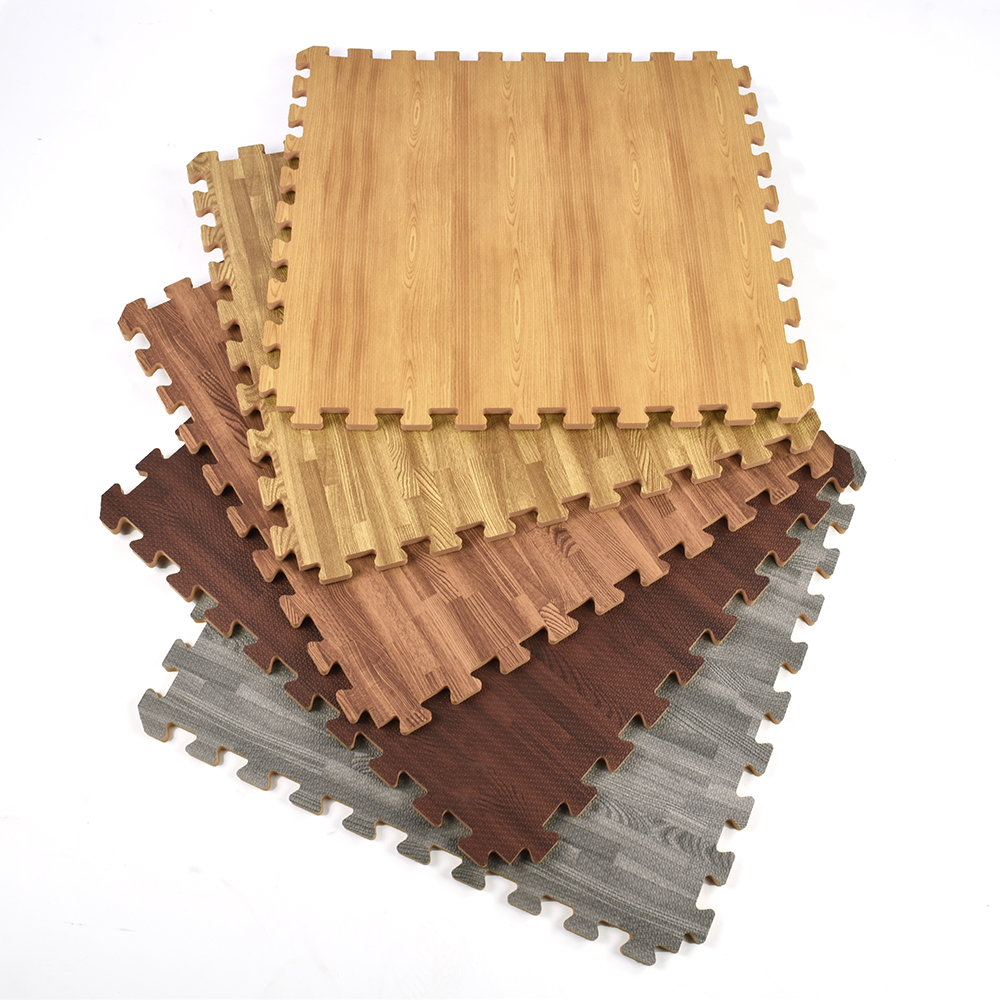 Not many life moments will compare to the one when you walk through your front door carrying your newborn baby. Flooded with excitement and anxiety, you will realize that your life is about to change and your home has just become one of a growing family. Undoubtedly, many preparations will take place to get you and your home ready for this big day – with special attention likely given to the baby's nursery. Presumably, much thought and care will go into the theme of the nursery... the colors, décor, furniture... and hopefully, the flooring. Flooring is often ignored or overlooked, but it is a very important aspect when it comes to the baby's safety and health – as well as the look and feel of the nursery. So, what are the safest nursery flooring options?
Carpet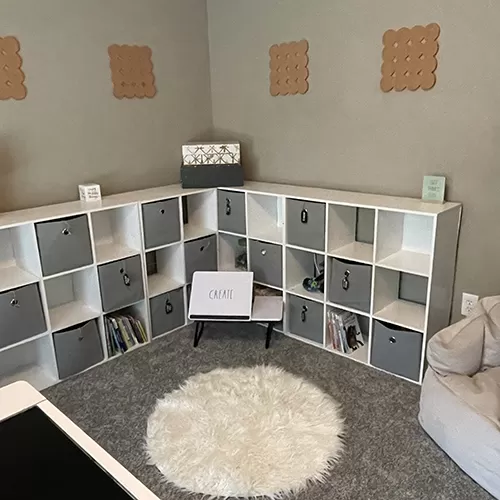 Traditional carpets may not be the best nursery flooring option. Although plush and beautiful, carpets with longer fibers, such as shag and cut shag carpets, tend to trap allergens such as pollen, dust, and pet dander – which could have a negative impact on your baby's respiratory health. Traditional carpets can also house mold spores that could cause a host of health problems beyond respiratory ones. Additionally, some carpets and carpet pads use installation adhesives that could be harmful to your baby's health.
If you want the look and feel of carpet without the cons that accompany traditional carpet, washable carpet tiles are the best nursery flooring option. The tops of the luxury carpet tiles are laid with durable carpeting that will stand up to foot traffic, heavy furniture, and lots of tummy time. They can easily be placed directly on clean concrete using hook and loop connectors that peel and stick to the subfloor. If there are spills or accidents, the tiles can be removed, washed, and re-laid – which helps prevent the growth of mold and bacteria! They provide a comfortable anti-fatigue and insulation value similar to traditional carpets. Luxury carpet tiles also provide a stylish finish that is easy to clean by simply vacuuming them.
Hardwood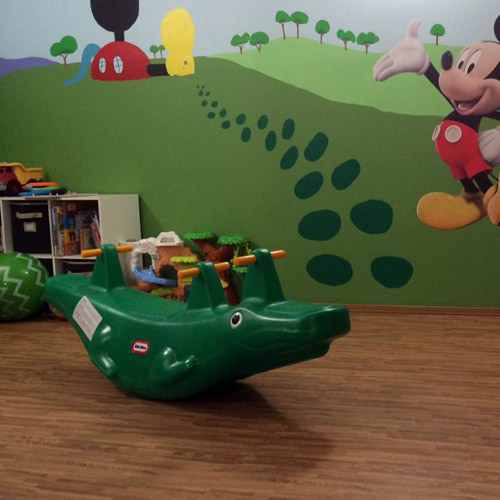 Hardwood floors provide a clean and classic look that is timeless and relatively easy to keep clean. This type of flooring does come with a hefty price tag, however, and is easily scratched and scuffed by pets, furniture, children, and more. Hardwood also succumbs to water damage if repetitive spills occur and are not promptly cleaned up, and it also has a bad reputation for being somewhat slippery.
If you like the look of a hardwood floor but want something more cost-effective, interlocking woodgrain foam floor tiles are an excellent option. These are waterproof, lead-free, and latex-free, and they are easy to clean, install, and replace. Most have a wood pattern on one side and a solid tan color on the reverse side, and they can be laid out in a number of ways providing for a tight-fitting, interlocking design. Unlike wood which is hard and uncomfortable, these tiles deliver a soft, cushioned feel. They will give your nursery the look of rich hardwood, appropriate for a boy or girl, without the hefty price tag and high maintenance. To clean, simply sweep or vacuum them, or, use a damp mop for a more thorough cleaning. Due to the fact that this is made of EVA foam, you'll want to avoid using this type of flooring for tummy time, however, as some off-gassing is likely when the product is new.
Foam Play Mats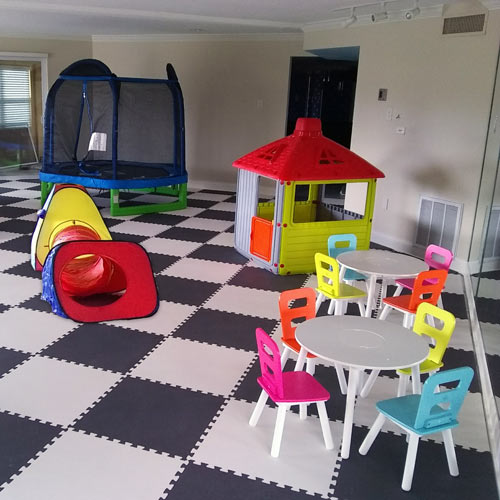 Maybe you have a nice tile, concrete, or hardwood floor, but you would like a soft, impact-absorbing floor, for when the youngster starts to discover how to get out of the crib. In that case, foam mats would be an excellent option. Much like the woodgrain foam tiles, foam play mats are lead and latex-free, waterproof, stain-resistant, and easy to install with the interlocking connection design. You can add comfort and a variety of colors to a portion of the room, providing an area of cozy and cute nursery flooring. We would suggest an option with a thatch surface to ensure their ability to stand up to repeated use without damage. These floor mats are easy to install without the use of adhesives; you simply put them down like you would put a puzzle together.
Greatmats for your Nursery Flooring Needs
If you are looking for the safest nursery flooring options available, Greatmats is your one-stop shop.
When it comes to foam play mats, Greatmats delivers the perfect mix of quality, variety, and durability. It has numerous sizes, thicknesses, and colors to choose from to fit nicely in any space and create any feel you desire. Greatmats has many of these play mats in stock and ready to ship to you!
Greatmats interlocking woodgrain foam floor tiles are second to none. They feature a beautiful and realistic wood pattern on one side and a coordinating tan shade on the reverse side. They deliver a lovely nursery flooring option, and they are among our highest-quality products available.
Finally, Greatmats interlocking carpet tiles are truly phenomenal. They are decorative and durable with simple installation and maintenance. Each individual tile is 2 feet by 2 feet, which allows you to cover any space efficiently. The tiles are just under 1.5 pounds each, so they are super easy to carry and install.
Greatmats truly has an option to suit any need, preference, and budget. And thanks to the Greatmats guarantee, you can also shop with confidence – knowing you'll never overpay for a product or find better service. When you're ready to explore options for safe and durable nursery flooring, please reach out to the Greatmats customer service team at 877-822-6622.