What Are The Best Interlocking Wood Floor Tiles?
By Lisa Hobbie Created: November, 2020 - Modified: May, 2023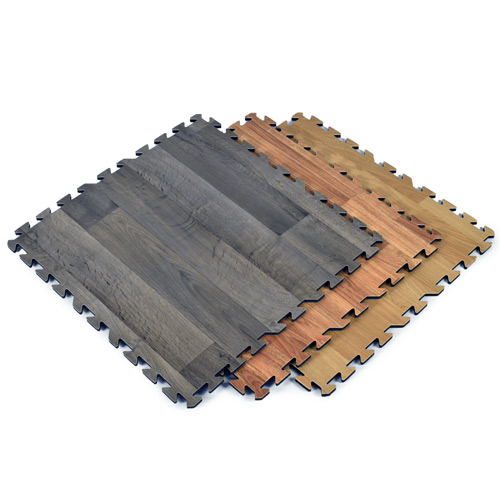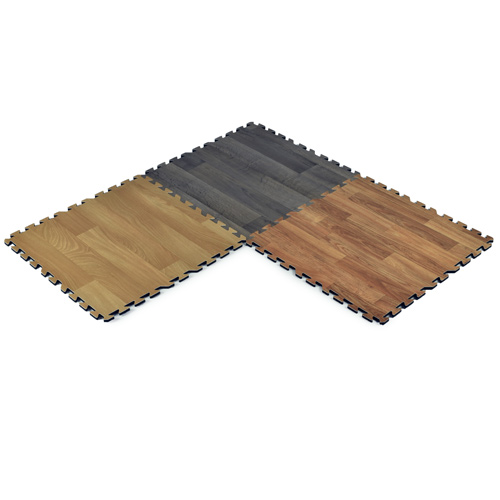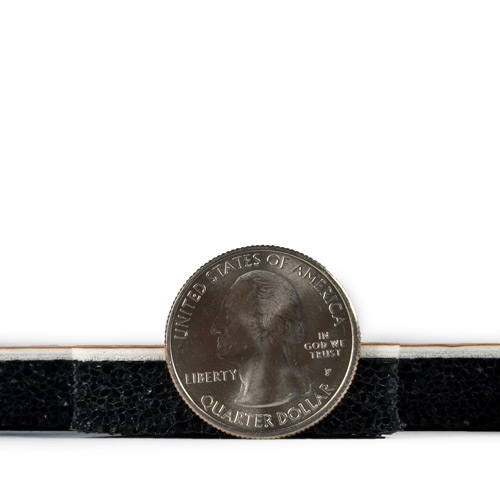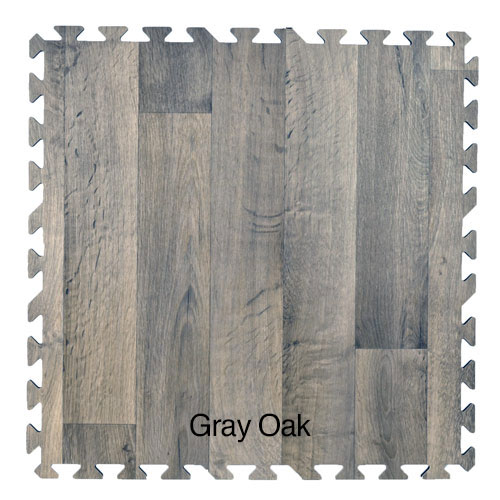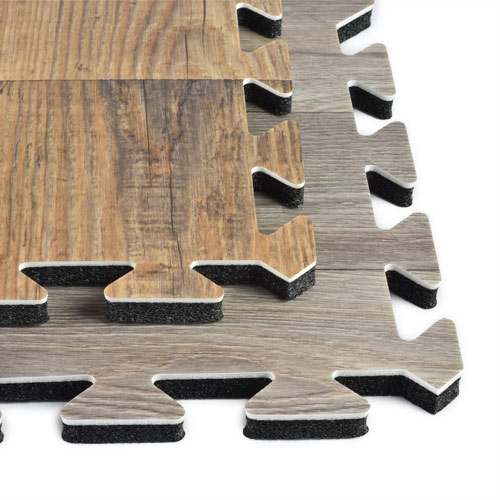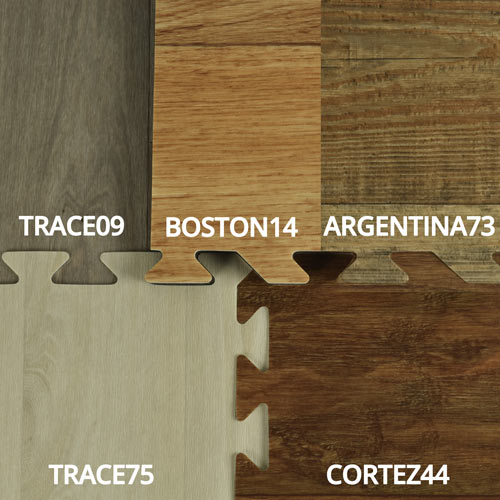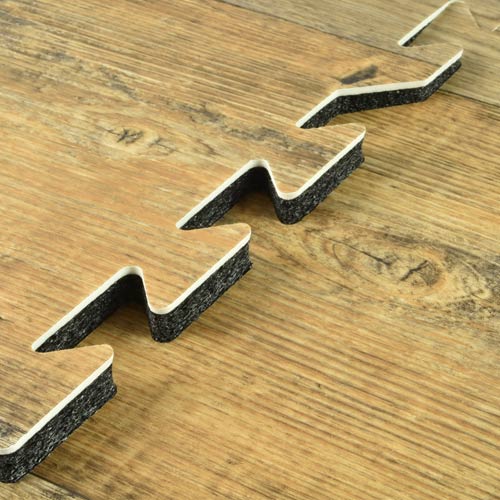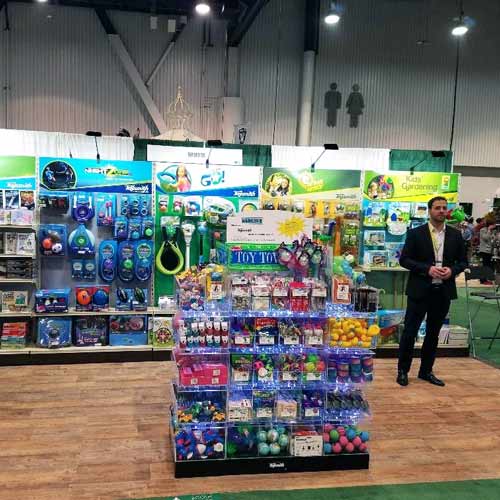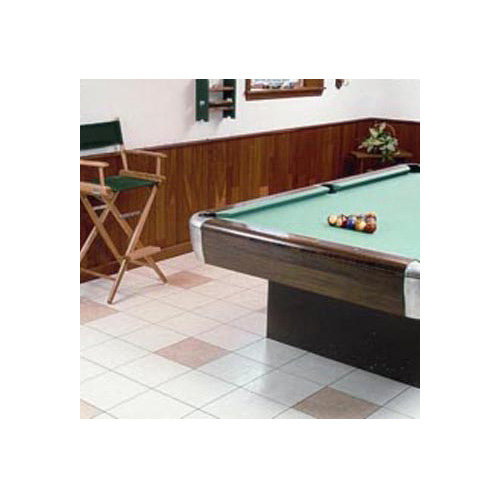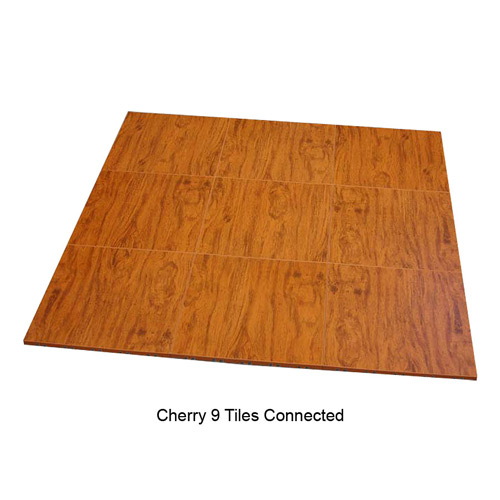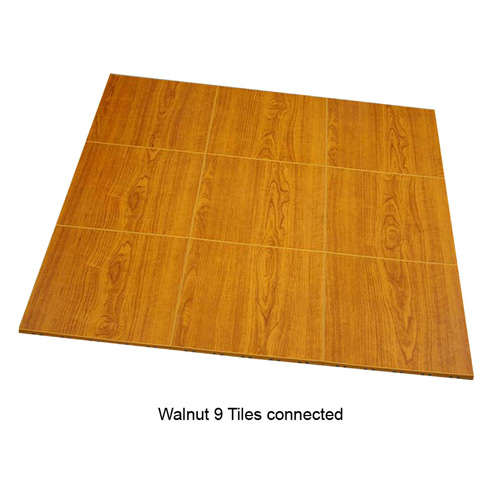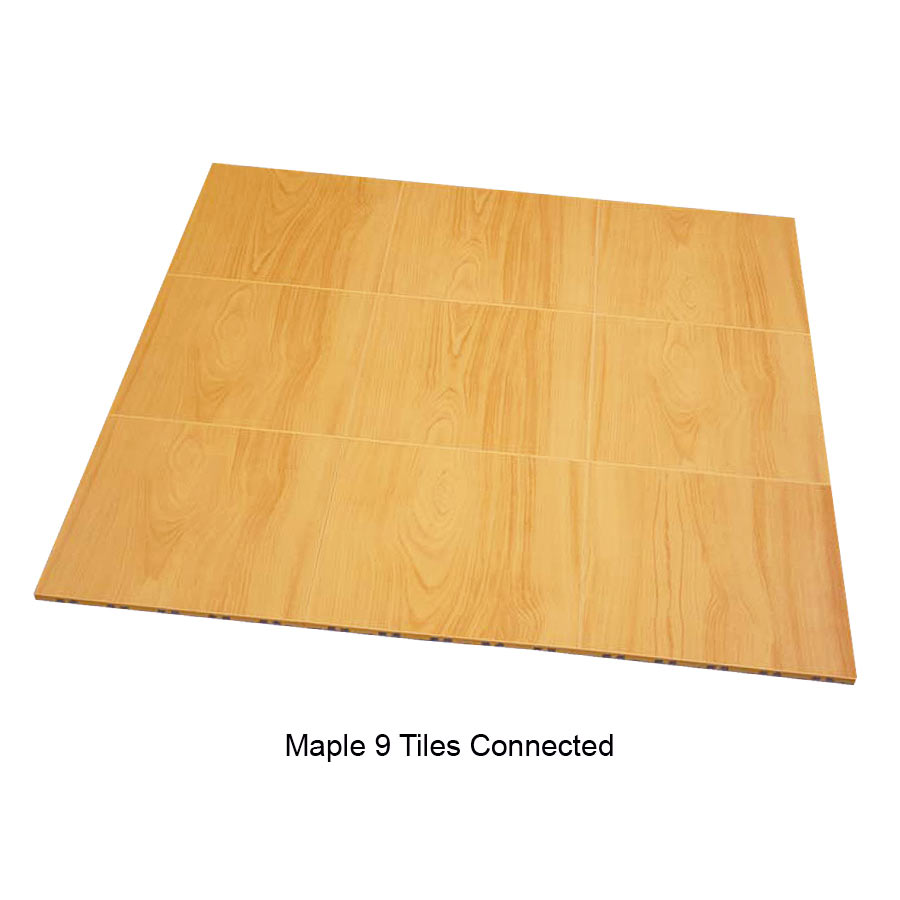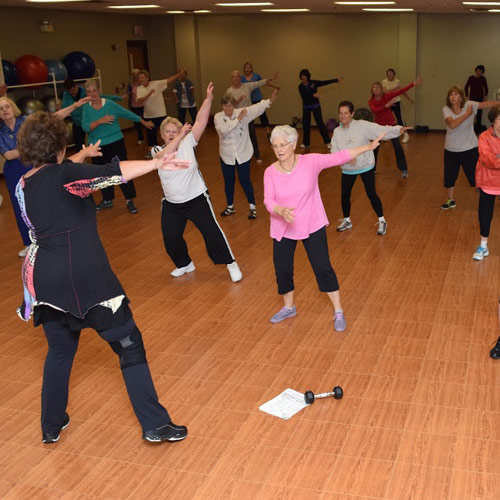 Interlocking wood floor tiles
are an economical and low maintenance alternative to traditional hardwood plank flooring. There are numerous different options available, from raised modular flooring tiles to interlocking wood trade flooring solutions to foam mats with wood grain designs.
Interlocking wood floor tiles for a home or office setting are always a good choice, as they are typically affordable, durable, and attractive. Greatmats offers a wide variety of products to choose from - all of which would look and perform well in virtually any setting. Selecting the option that is ideal for your space depends on your budget, design preferences, and environmental factors.
Reversible Wood Grain Foam Tiles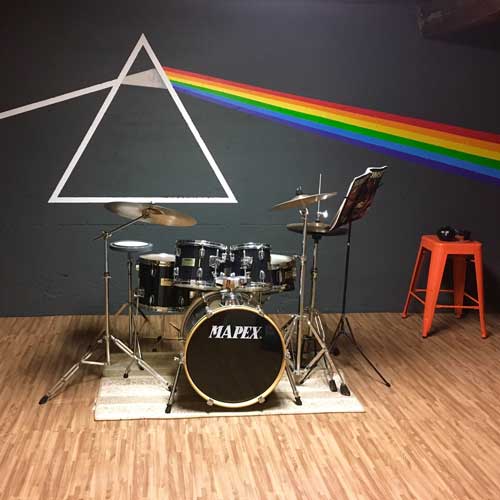 If you are looking for versatile interlocking wood floor tiles, faux wood foam tiles are a fabulous option.
These foam tiles are suitable in nearly any space, as they are durable and waterproof and offer anti-fatigue and comfort components. They also provide insulative value and noise minimizing benefits.
Each tile is 2x2 feet and made of 14mm thick closed-cell EVA foam. The colored foam core and scuff resistant thatch surface on the reverse side are two aspects that keep the floor looking nice, longer. The tiles feature a tight-fitting interlocking design, and they are lightweight and portable.
They are also lead-free and latex-free for a truly quality safe flooring solution.
Modular Raised Floor Tiles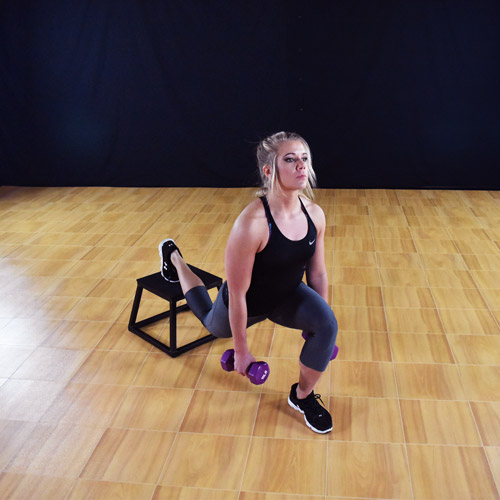 If you are in search of interlocking wood floor tiles to provide an upgraded look in a room or space that is subject to moisture, this is it.
The realistic designs available in the commercial grade vinyl surface present the look of an attractive wood floor - without ever having to refinish it. This laminate surface is UV treated, durable, and scratch-resistant - making it suitable to hold heavy furniture, fixtures, and decor, and to hold up to heavy foot traffic.
These raised floor tiles are designed to allow air to flow underneath, which helps avoid the growth of mold and mildew when and if the water is present. This also will provide a thermal insulative benefit due to the air pocket beneath the vinyl surface. These tiles are made in the USA and are designed for permanent or repeat installations with their durable, snap together tab and loop connectors.
Rustic Wood Grain Trade Show Flooring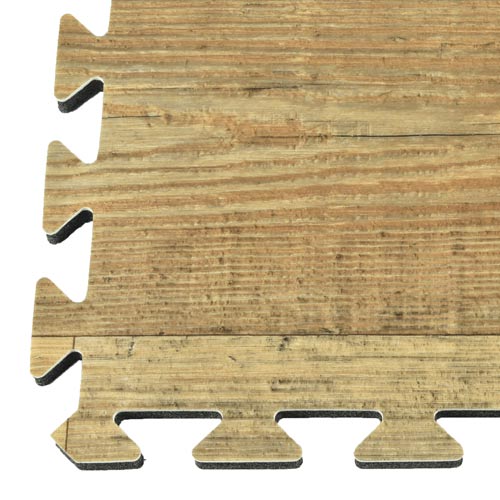 If you are shopping for interlocking wood floor tiles for an event or trade show booth, the rustic wood grain foam tile is an excellent solution. This product is topped with vinyl and made of a foam core.
It provides anti-fatigue cushioning; it's waterproof, and non-absorbent. Although high-heeled shoes can puncture these tiles, they are otherwise durable.
The optional beveled edge option provides a safe edge that will help prevent tripping hazards. This lightweight and portable flooring is easy to install without adhesive, and its unique, rustic woodgrain finish makes it among the most attractive options available.
TileFlex Floor Tile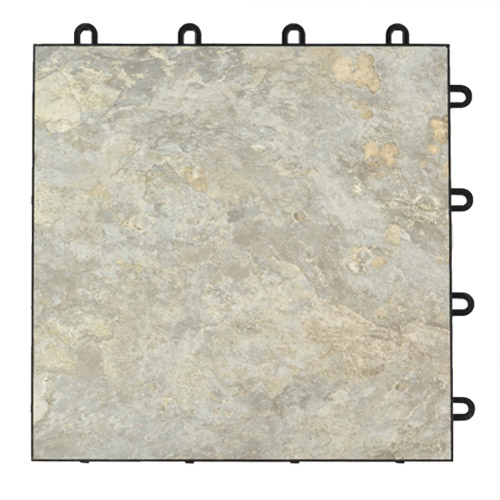 Another great product to consider for interlocking wood floor tiles is the TileFlex Floor Tile product. It's one that will help you achieve the look of an authentic wood floor, but you will never need to resurface or refinish it.
It is much more affordable than wood, and unlike wood, it is waterproof and raised to allow underside air and water flow. It is easy to keep clean and it requires minimal maintenance.
The modular design provides a no glue installation process, and it is available in a variety of finishes and colors. Like many of the others, this floating floor solution can also be used in a portable or permanent setting.
Comfort Tile Plus Center Tile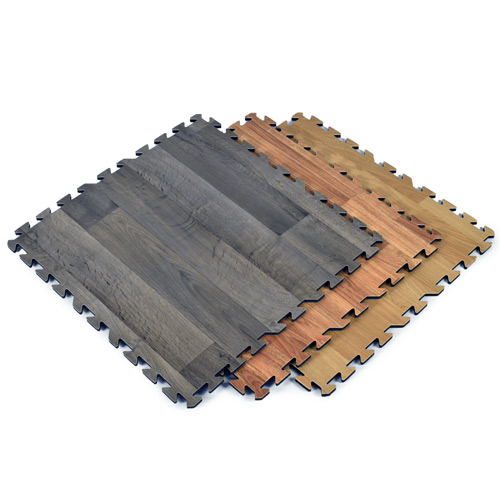 If you are in search of interlocking wood floor tiles for a trade show or other event space with heavy foot traffic, the Comfort Tile product is perfect.
This flooring solution is attractive, lightweight, and portable, and it is easy to install without adhesive. It is also nonabsorbent and waterproof and provides anti-fatigue cushioning.
Aside from trade shows and events, it is also well suited for basements and family rooms. It is scuff and cut resistant, but high heeled shoes can puncture it. It does a great job providing fatigue relief and comfort for those standing on it, and its beveled edges reduce tripping hazards. These tiles are made in the USA and come with a 90-day warranty.
Greatmats - For Interlocking Wood Floor Tiles
Greatmats specializes in all things flooring, with interlocking wood floor tiles being among the most popular choices. Aside from the products highlighted, Greatmats offers many other options - with something for truly any space and preference.
Whether you need a solution for a space that is small or big, whether you just need a mat or flooring for an entire room, or if you want a parquet product that snaps together where it interlocks or one that goes together like a puzzle, you will gain so much when you choose Greatmats.
From quality service, top-notch products, and outstanding value, Greatmats offers the best.