What Are Patio Floor Tiles Made Of?
By Lisa Hobbie Created: June, 2021 - Modified: October, 2022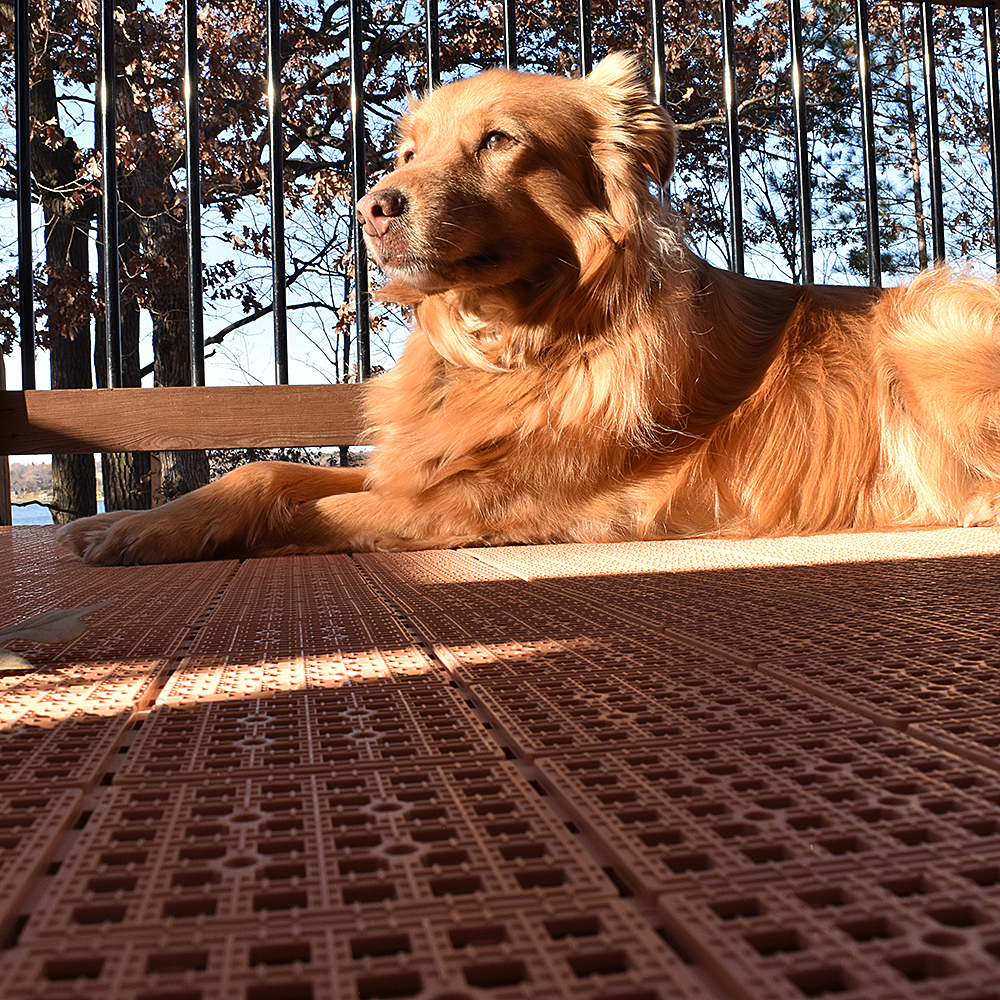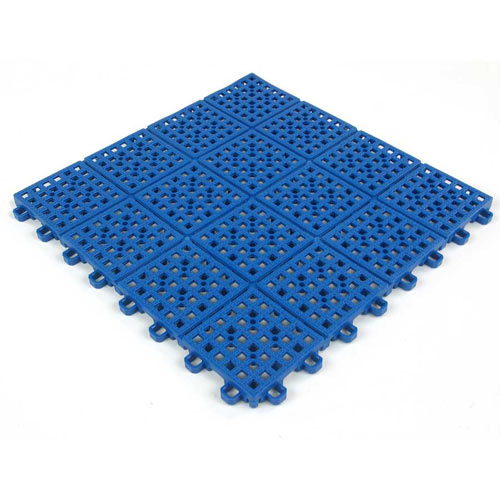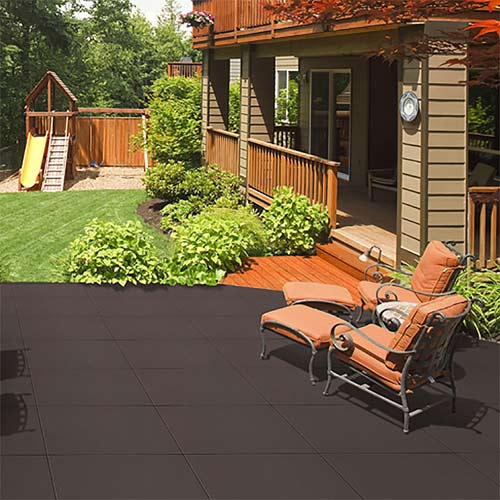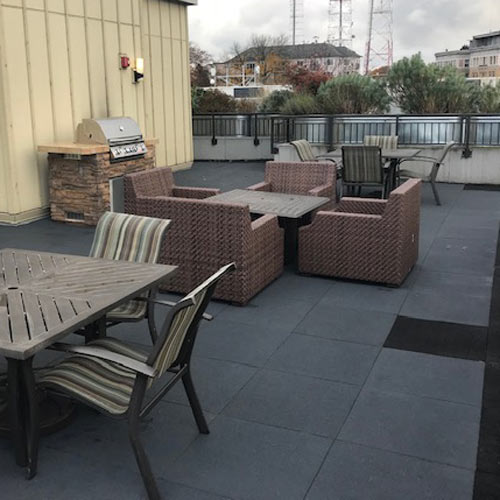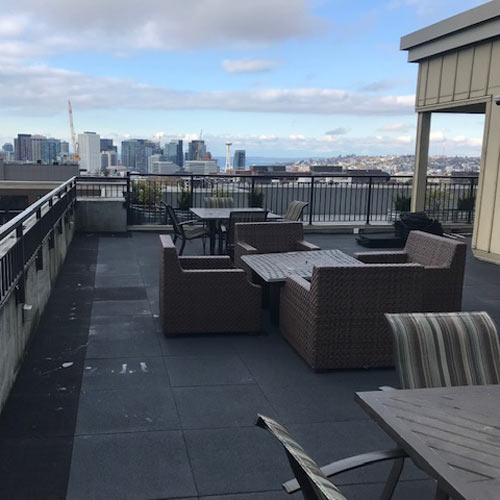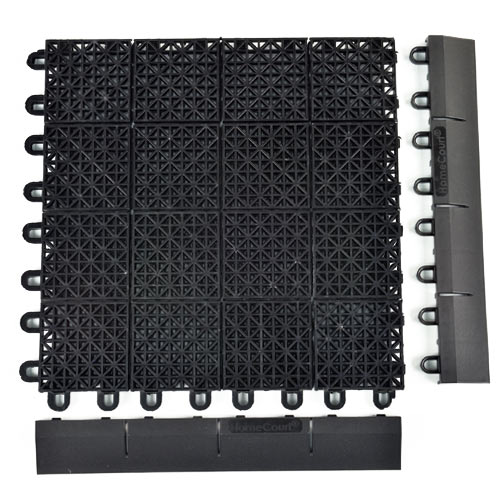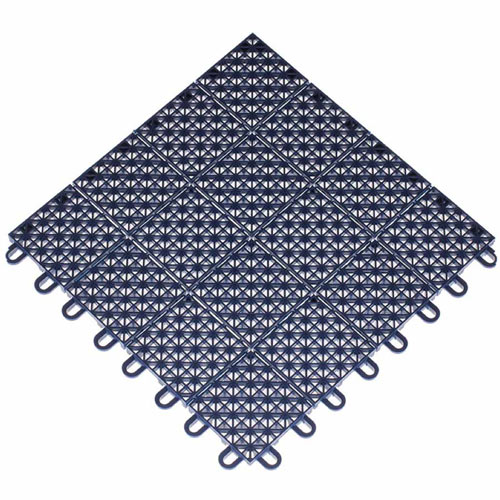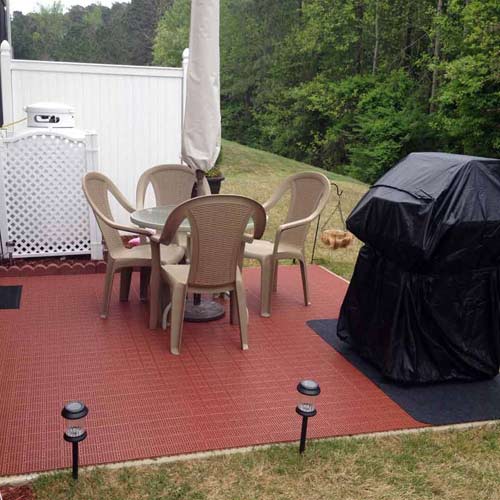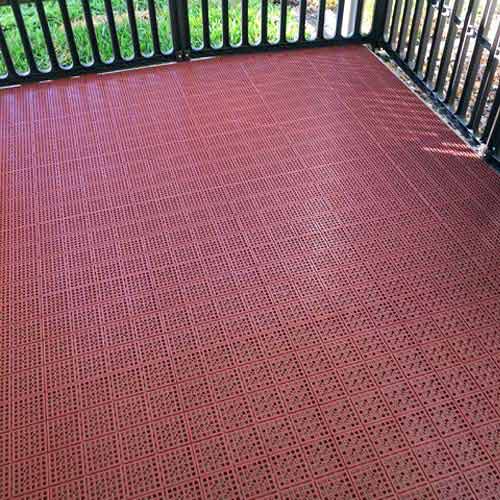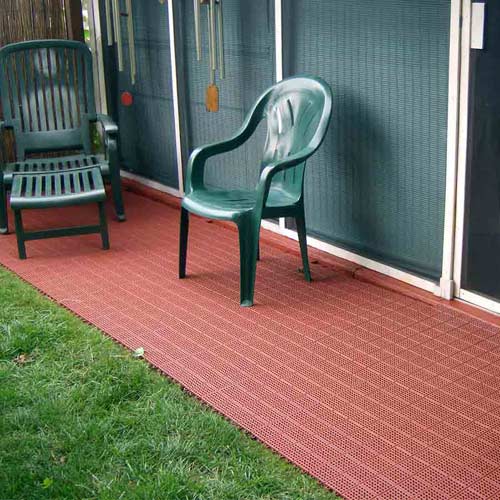 There are many different types of quality patio floor tiles available, from rubber, stone, pvc plastic, and polypropylene tiles to ceramic, porcelain, wood, and more.
Greatmats has some amazing
patio floor tiles
from which to choose, all of which are affordable, easy to install, easy to maintain, and aesthetically pleasing. Of the many different products available, the following 4 represent the four most popular patio tile material types:
These top notch products would work really well for an outdoor deck or patio, and they'd provide a space safer and much more comfortable than a traditional concrete slab. They all offer a number of excellent features and benefits that add to their performance and appearance, and knowing which one to choose will depend on the purpose the outdoor space will serve.
PVC Patio Flooring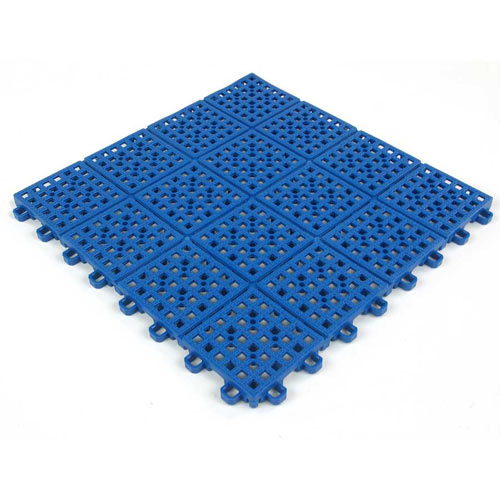 Outdoor Patio Tile is one example of a fast-drying, non-slip PVC product that is lightweight and easy to install.
These 1 x 1 foot interlocking tiles deliver a pleasant surface on which to stand or walk. They can be installed over any solid surface using a simple, snap together process. The resulting surface is one that offers a safe wet area that drains and dries quickly - preventing the growth of mildew and mold.
These patio floor tiles are great for pool surrounds, deck top floors, and any other outdoor spaces as they have been UV treated. They are available in gray, terracotta, and blue. They are easy to clean and maintain with a damp mop and common household cleaner.
Greatmats offers a quality selection of PVC patio tiles.
Rubber Patio Pavers
Rubber patio pavers create a heavy duty flooring system for both ground level and rooftop patios.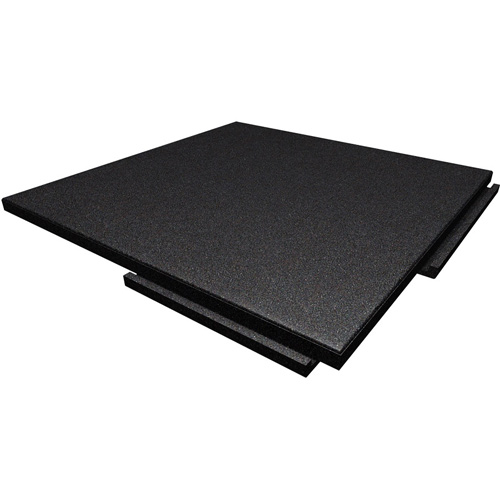 2 Inch Black Serling Rooftop Tile is a robust rubber product that is designed to endure extreme temperatures without shrinking or cracking. It also allows water to drain easily and quickly.
These heavy duty tiles are 24 pounds and 2 inches thick. They can hold even the heaviest patio table and other furniture, as they have a Shore A 60 density rating. They are also rated for commercial installations.
This tile is a breeze to install with adhesive at each interlock, and border and corner ramps offer a crisp, finished edging system. It is commercial quality and outdoor rated.
Aside from black, these tiles are available in brown, blue, gray, green, and terracotta. To clean it, just damp mop it with hot water and a neutral pH cleaner.
Check out Greatmats large selection of rubber patio flooring tiles.
Polypropylene plastic outdoor floor tiles
.
Polypropylene plastic flooring provides a much more rigid material than flexible PVC tiles. This is what makes them great for sports flooring. It also makes for a durable patio flooring system.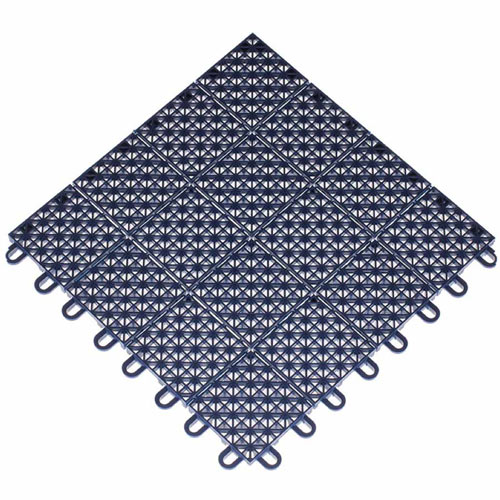 Outdoor Court Tile is a polypropylene plastic product that is super easy to install with a leaf spring type flex joint system, which provides simple application on a subsurface and controlled thermal expansion.
These patio floor tiles are suitable for wet or dry conditions and ensure a sturdy flooring for games, athletics, and play time. This product is often used for basketball, volleyball, and other sports courts.
This surface will stay together, even when heavily used and abused, and the tiles are fungus and mildew resistant, delivering a clean, stable, and safe playing platform for years use.
Greatmats - For The Best Patio Floor Tiles
Greatmats offers more than 60 different types of patio tiles, and the products highlighted are just a sample of the many options to choose from.
Home and business owners can enjoy any of the patio floor options at Greatmats, all of which look great and hold up well, with the 4 tile options highlighted above being among the best and most popular.
With the many safe, comfortable, and attractive decking options to choose from, there are options to suit any budget, need, or design preference. The Greatmats team will go to work for you and help you find the flooring solution that is ideal for your project!
Whatever the type or size of project you're tackling - small or large, simple or intricate - Greatmats really does have it all. When you shop at Greatmats, you can be confident in the fact that you'll enjoy the best service, pricing, quality, warranties, and products available anywhere.