What Are Artificial Grass Rubber Tiles?
By Paige Cerulli Created: September, 2021 - Modified: October, 2022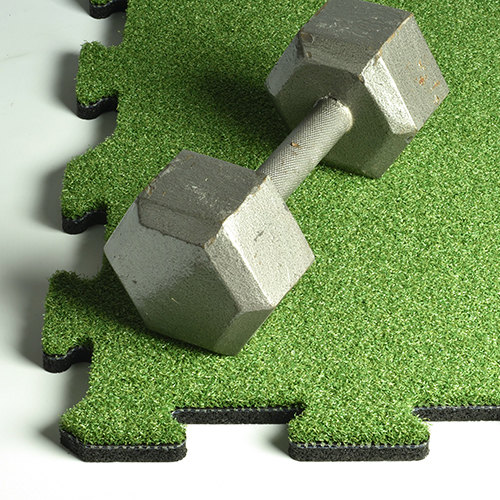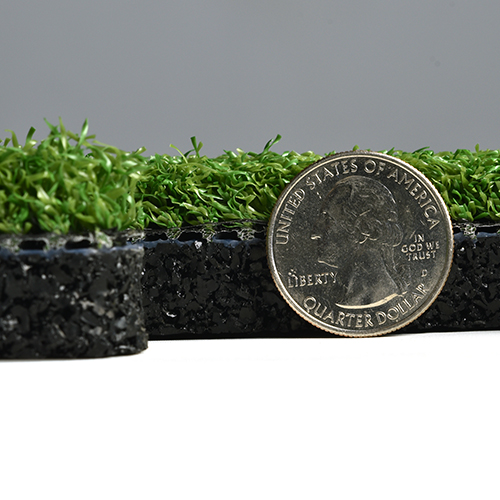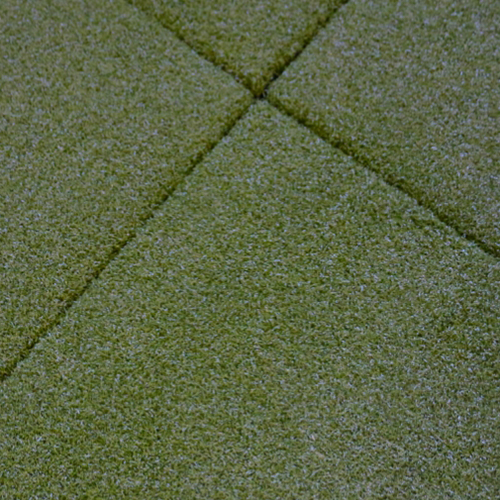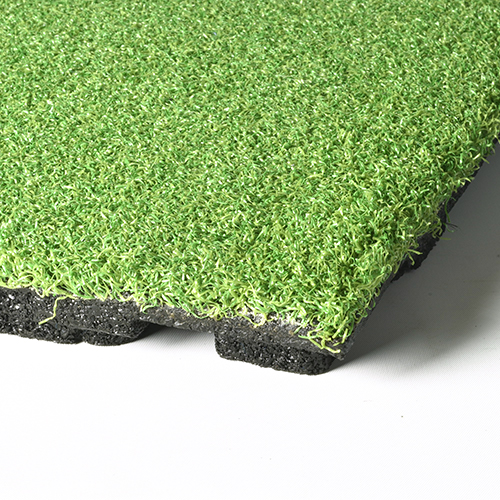 Genuine turf is a highly-preferred surface for athletes, and it offers plenty of advantages, including its aesthetic appeal and shock absorption. But when you're working with indoor gym training spaces, real turf isn't a practical option. In these situations, artificial grass rubber tiles make for a practical alternative.
What Are Artificial Grass Rubber Tiles?
Artificial grass rubber tiles have the same look as genuine turf, but they're much more durable and easy to maintain. These tiles are also designed for use indoors, where genuine turf isn't an option.
Turf tiles are suitable for a wide variety of athletics facilities. Consider them for your gym, weight room, fitness centers, sled work facility, or basement training space.
Synthetic grass rubber tiles feature both a wear layer and a backing layer. That backing layer is designed to create shock absorption and cushion that resembles what you'd experience if you were working out on genuine turf.
The Benefits of Faux Grass Rubber Tiles
Artificial grass rubber tiles are gaining in popularity, and you've probably already seen them in many athletic facilities without even being aware of it. These tiles offer some distinctive advantages that make them so popular.
A Natural, Forgiving Feel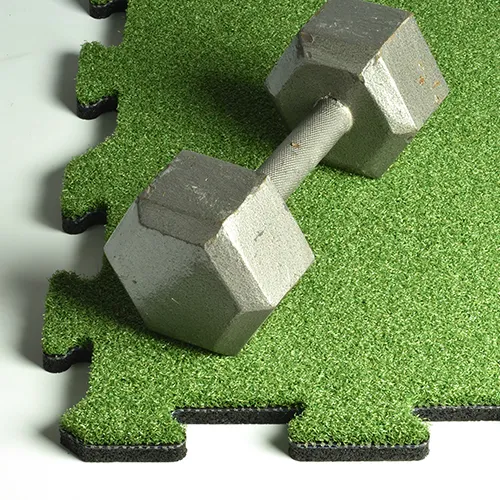 Our RageTurf Rally Interlocking Tile is an excellent example of why artificial turf tiles can be so useful. Each tile features a 12 mm polyethylene turf layer that is bonded and fused to a 12 mm composite vulcanized rubber base layer. The result is a tile that provides shock absorption underfoot.
They make your indoor fitness space much more forgiving than you would see with plain concrete or wood flooring. When athletes work out on turf tiles, they enjoy valuable shock absorption and cushion that can help to minimize the strain and impact exerted on joints.
While this tile was specifically designed for speed and agility foot work drills, this interlocking turf tile can handle drops from moderate free weights.
No infill is necessary with this turf. Available in green, black, blue, and gray colors for a sharp-look that matches your gym.
Low-Maintenance and Low-Cost
Maintaining genuine turf is time-consuming and expensive. If you have large fields to maintain, you'll need a team to accomplish that effectively.
Real turf means ongoing maintenance costs that can drive up the long-term cost of your facility. Fertilizing and watering can become expensive, and in times of droughts, you'll need to water even more, driving up costs.
Turf fields are also prone to damage from use and weather. Heavy use, especially when the fields are soft, can create divots and ruts that need to be repaired.
In contrast, artificial grass tiles with a rubber base don't require this extensive upkeep. If a tile is damaged, you can replace that one tile, and there's absolutely no need to worry about the staff time and overall expenses that mowing, watering, and general maintenance will require.
Keep in mind that turf fields need downtime, too. Inclement weather, especially heavy rain, can leave them unusable. If that occurs right before a big tournament or game, you'll be dealing with a rescheduling or relocation headache and lost income. Artificial grass rubber tiles don't have those limitations.
Increased Versatility
Adding artificial grass tiles to your facility can make it more versatile. There are only so many ways you can use an indoor space with concrete or wooden flooring, but turf is a multi-purpose option.
When you install these grass tiles, you can use your gym for soccer practice, footwork drills, sled work, and more. You can attract more athletes or let different teams practice simultaneously, increasing the use that your facility sees and the income it generates.
Environment Enhancement
Turf tiles also make your space more inviting and enjoyable. From an aesthetic standpoint, they look fabulous. Grass makes a picturesque background for team photos, and it creates a professional look that's ideal for tournaments and more.
But the properties of these tiles also enhance your gym in other ways. The tiles help to absorb excess sound, making your indoor space more enjoyable during longer practices and games.
The tiles also offer some thermal insulation properties, which is particularly helpful when you install them over cold concrete. The surface is warmer and more enjoyable for athletes and trainers to work on.
Easy DIY Installation
Our interlocking artificial grass tiles are easy enough that you can install them on your own, saving you time and money. The interlocking system makes the tiles modular, too, so you can remove them as needed.
Because the tiles connect together, you can easily replace one or more tiles if they become damaged without having to replace large sections of flooring. And if you decide that you need a larger space for practices or games, you can increase the size of the surface simply by adding on more tiles.
These artificial turf tiles are ideal for many applications and uses. If you have questions or would like a shipping quote, contact our Greatmats customer service team today.