Which Artificial Turf Products Are Available In Blue?
By Lisa Hobbie Created: January, 2022 - Modified: June, 2023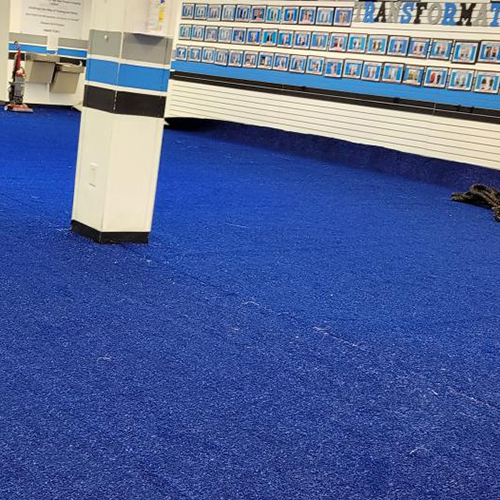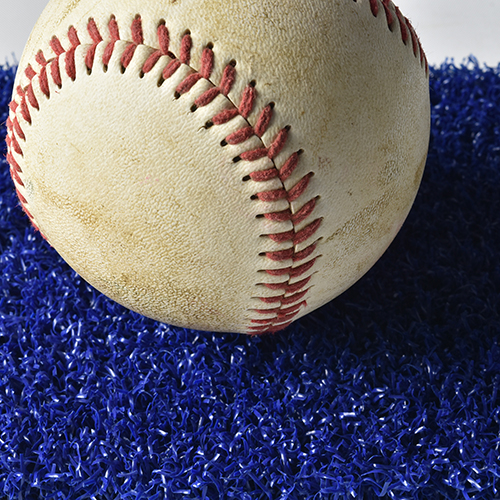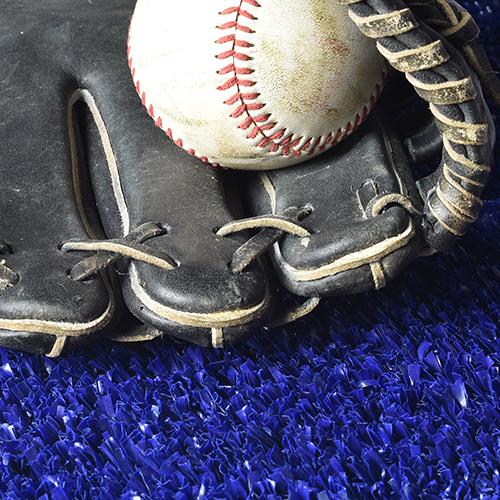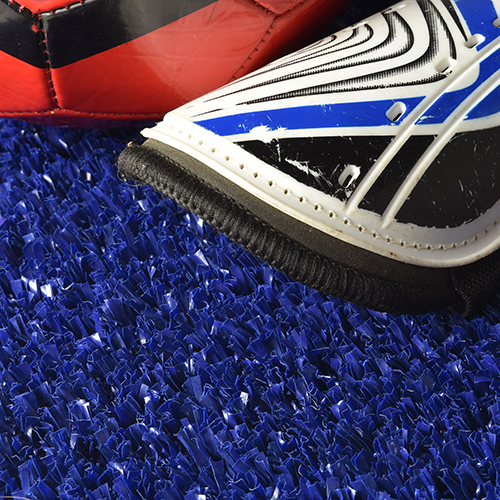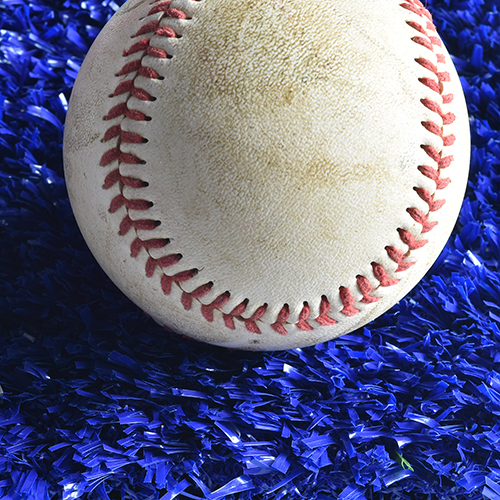 If you are shopping for the best blue colored turf options, there are a variety of indoor and outdoor products to choose from at Greatmats. Most blue colored turf is used for athletic fields for agility training, football fields, baseball, and field hockey.
These blue colored turf products are among the best available anywhere.
Blue Artificial Turf Products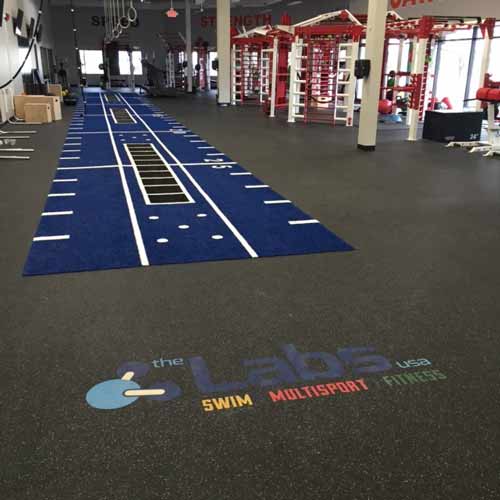 V-Max Artificial Grass Turf Roll x5mm Pad Premium Color Per SF is a product suitable for agility and sports training, indoor sports, and trade shows. It's a virtually maintenance free product that can be used for indoor and outdoor installations.
This premium turf not only comes in indy blue or navy blue, but it's also available in brown, clay, maroon, orange, purple, and tan. It offers consistent performance over time and use, and it delivers improved durability and safety. It also reacts naturally and looks and performs extremely well.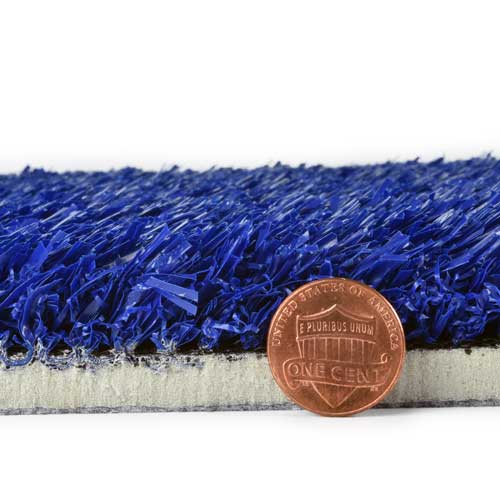 V-Max Artificial Grass Turf Roll 5mm Padded Colors offers extremely high wear resistance. It doesn't require a rubber infill, making the installation of this product an easy process. You can easily lay down and roll up the blue colored turf, using it in different locations as desired.
This product is also suitable for indoor or outdoor applications, and it reacts naturally - offering consistent performance over time and use. It will look like new for a long time.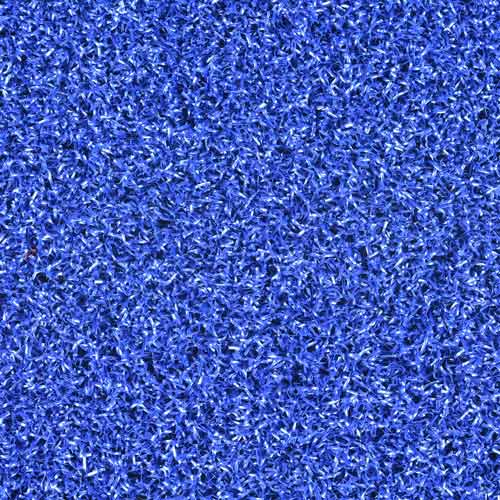 Bermuda Artificial Grass Turf 5mm Padded Colors per SF is another indoor/outdoor turf product that comes in blue - as well as black, clay, orange, red, yellow, and white. It's a great choice for portable installations, as well.
This high performing, naturally reacting turf is virtually maintenance free and easy to clean and maintain. It's a great option for baseball, agility sports, specialty sports, and trade shows. The colored turf yarn consists of polypropylene plastic material that will stand up to constant use.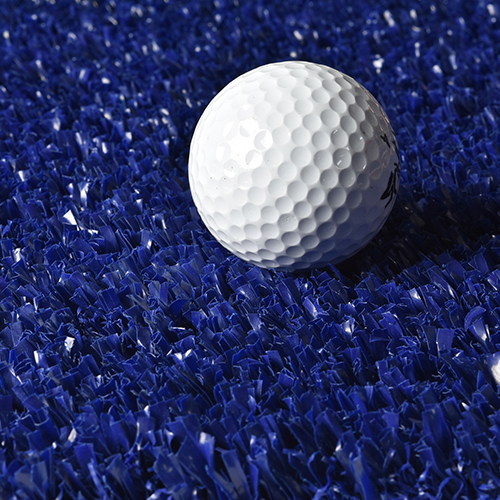 Greatmats Gym Turf Pro 5mm Foam is used to transform any area into a blue sports field in minutes. It's suitable for many applications, and it's easy to install and uninstall.
This sports turf works well for agility training, sled drills, and sports performance. It offers the perfect mix of quality and affordability in a gym turf product that's suitable for both indoor and outdoor applications. Athletes can stretch, bend, and lay on this product with comfort and ease, as the 5mm foam backing gives a base layer of protection.
Bermuda Artificial Grass Turf Roll Colors per SF comes in blue, black, clay, orange, red, white, and yellow. This gives you some great options for installing colored turf in your facility.
This is another product that delivers a multipurpose surface that doesn't need any infill. As an outdoor or indoor turf, it can be used to create a baseball diamond, or, for track and field, soccer, softball, lacrosse, field hockey, specialty sports like ultimate frisbee, agility training, and as trade show turf.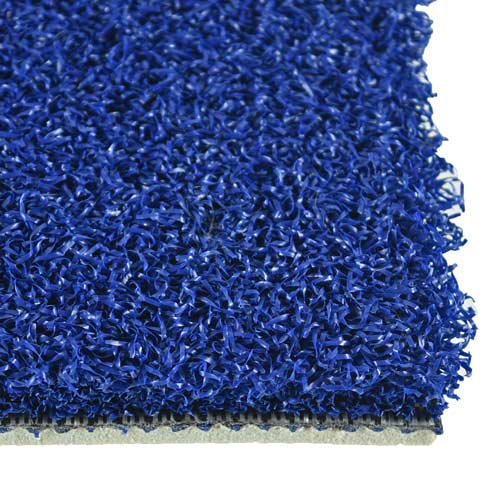 Greatmats Gym Turf Value 5mm Foam can be used for so many things - from indoor sports to agility training. It has a 5mm foam backing for comfort and safety, and it's virtually maintenance free.
This value blue colored turf has been installed at hotels, restaurants, athletic fields, universities, public parks, playgrounds, community centers, business centers, trade shows, home gyms, garage gyms, and event venues. It offers businesses and communities with a low maintenance, time and money saving landscape that looks great year-round.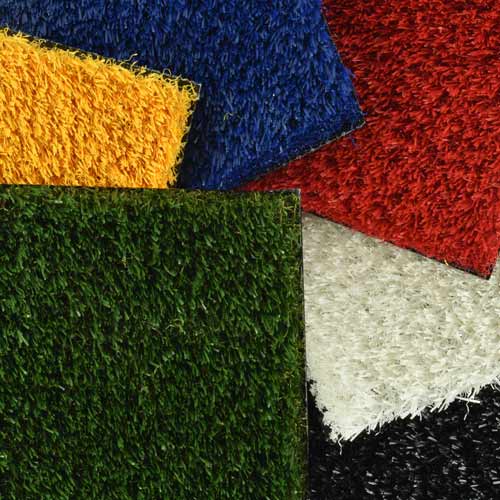 Play Time Artificial Grass Turf Colors Roll 15 Ft wide per SF is often used for playgrounds and tradeshows. Available in a variety of color options - including blue - it's perfect for many indoor or outdoor applications.
This high performing artificial turf carpet offers improved durability and safety, reacts naturally, and is easy to keep clean.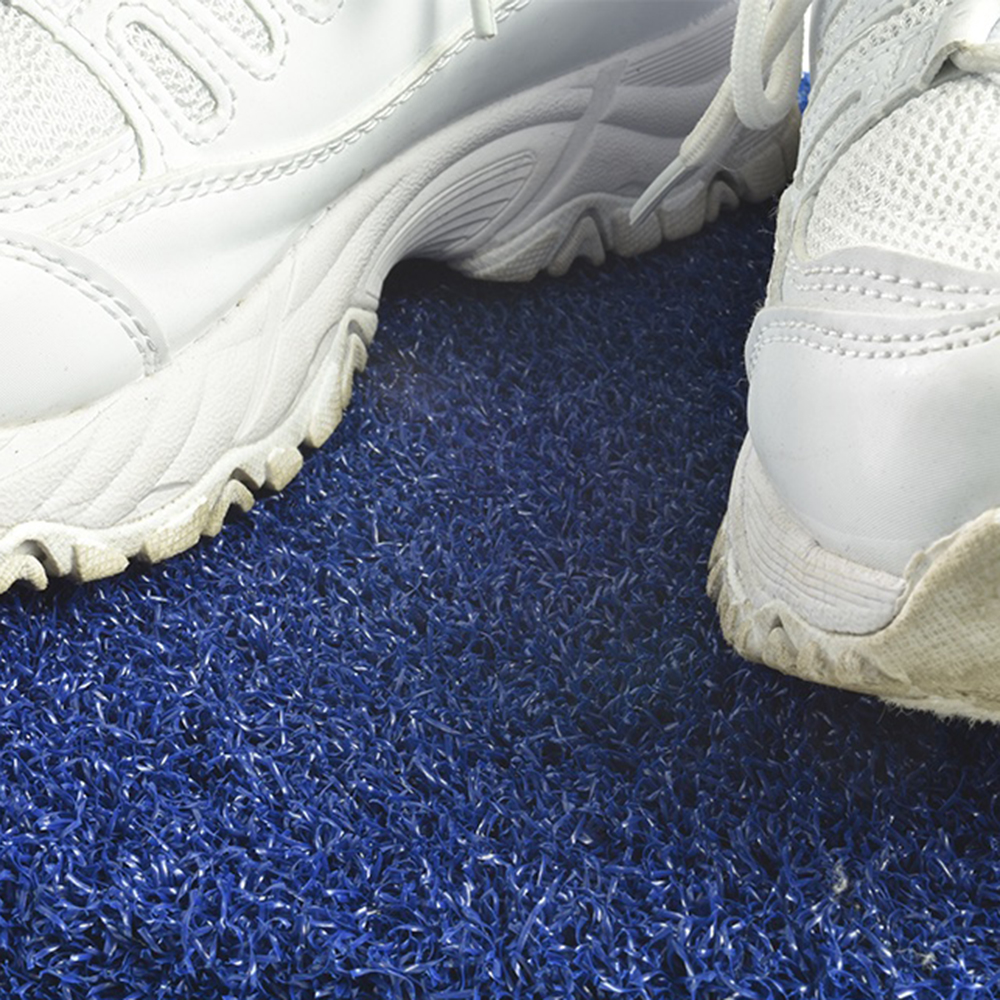 Greatmats Gym Turf Value is a blue colored turf product that is popular in weight rooms and commercial gyms. This turf is made of polyethylene plastic with a 3/4 inch pile height.
This option offers outstanding durability and shock resistance that is far superior to carpet or bare flooring. It offers a level of safety, as it helps promote balance and prevents falls. Most shoes, including standard street shoes, work great with this turf without leaving a mark or causing damage.
Greatmats - For The Best Blue Colored Turf Available Anywhere
These fabulous blue products are perfect for many applications. Reach out to the team at Greatmats for help choosing the options that's the best for you.