What Tools Are Needed For Flooring Installation?
By Lisa Hobbie Created: August, 2021 - Modified: August, 2023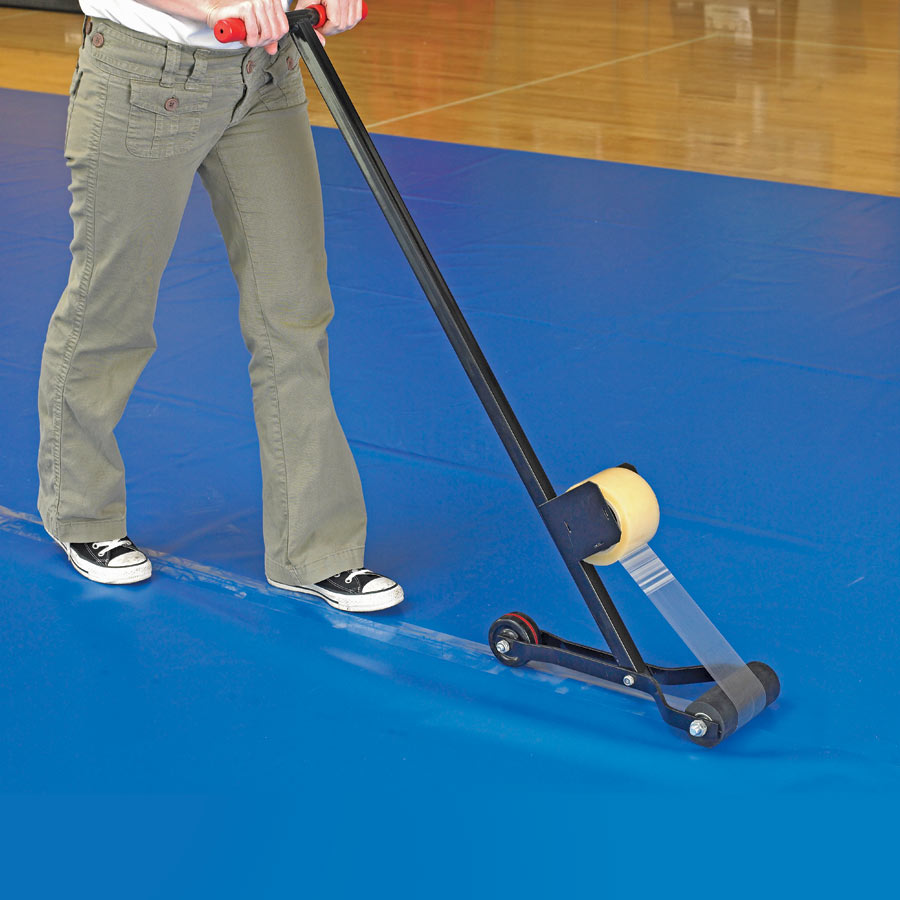 If you purchase flooring from Greatmats, most products can be installed using a pen or pencil, framing square, straight edge, tape measure, and utility knife.
With most Greatmats products, all you have to do is take a marker of choice, draw a straight line, put a 2x4 or piece of wood under the flooring, and make a cut using a utility knife, tile cutter, or saw.
There are some products that require specialty supplies and flooring tools, many of which are also available at Greatmats. Some of the more popular items are:
These flooring tools are made really well and come in handy for certain types of installations and specific products.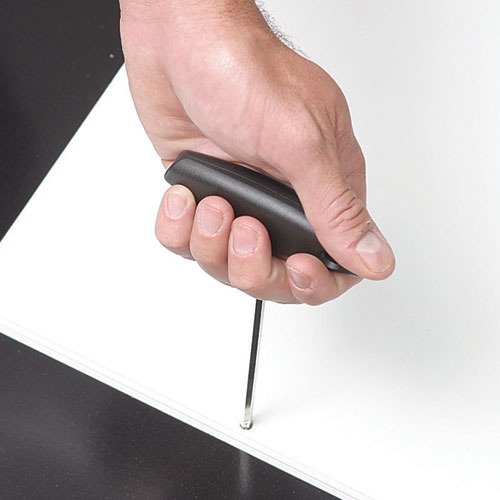 Portable Dance Floor T-handle Hex Key - Cam Lock is one of the flooring tools used when putting together the 3x3 foot Portable Dance Floor and 3x4 foot panels with cam lock assembly systems.
This product costs about $15 and weighs 3 pounds. It's well worth the very small investment, as it makes the installation process of the cam lock products much easier.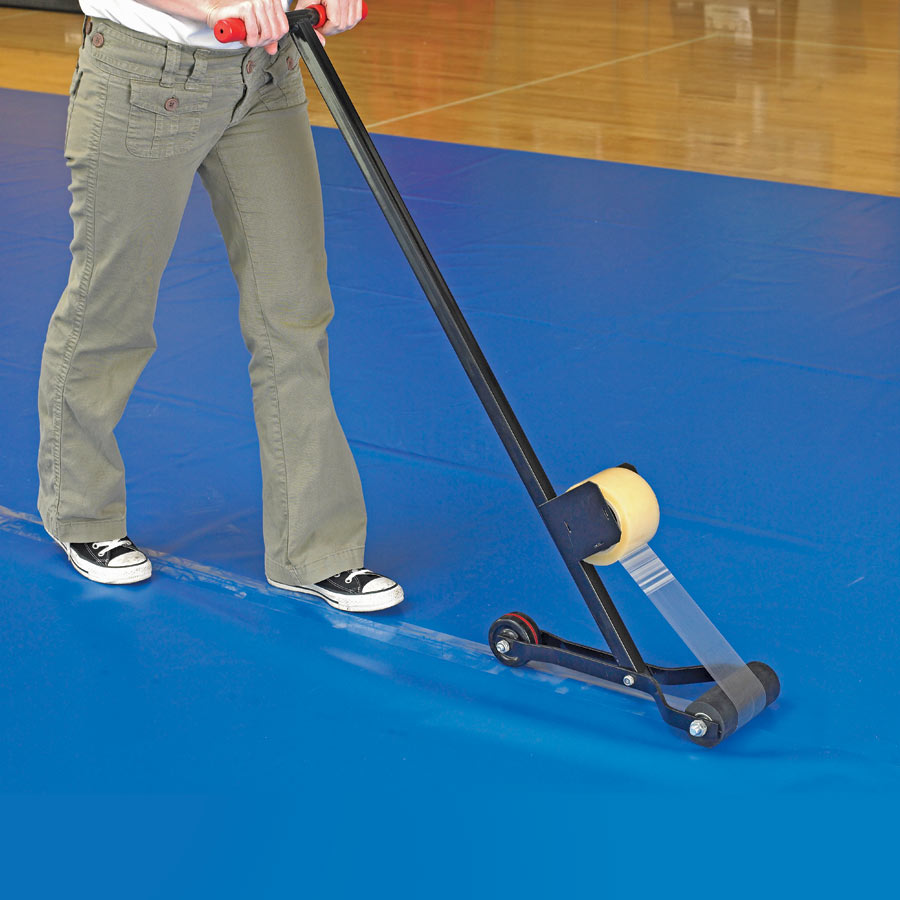 The Walk Behind Tape Dispenser provides ease of application when joining your gym floor cover sections. It holds the Greatmats 108-foot rolls of 3-inch transparent vinyl tape used to secure vinyl gym floor coverings.
The Walk Behind Tape Dispenser provides a faster, easier application. It is free of charge when you order a complete vinyl floor cover and 2 cartons of tape. Otherwise, it will cost about $345, and it weighs 20 pounds.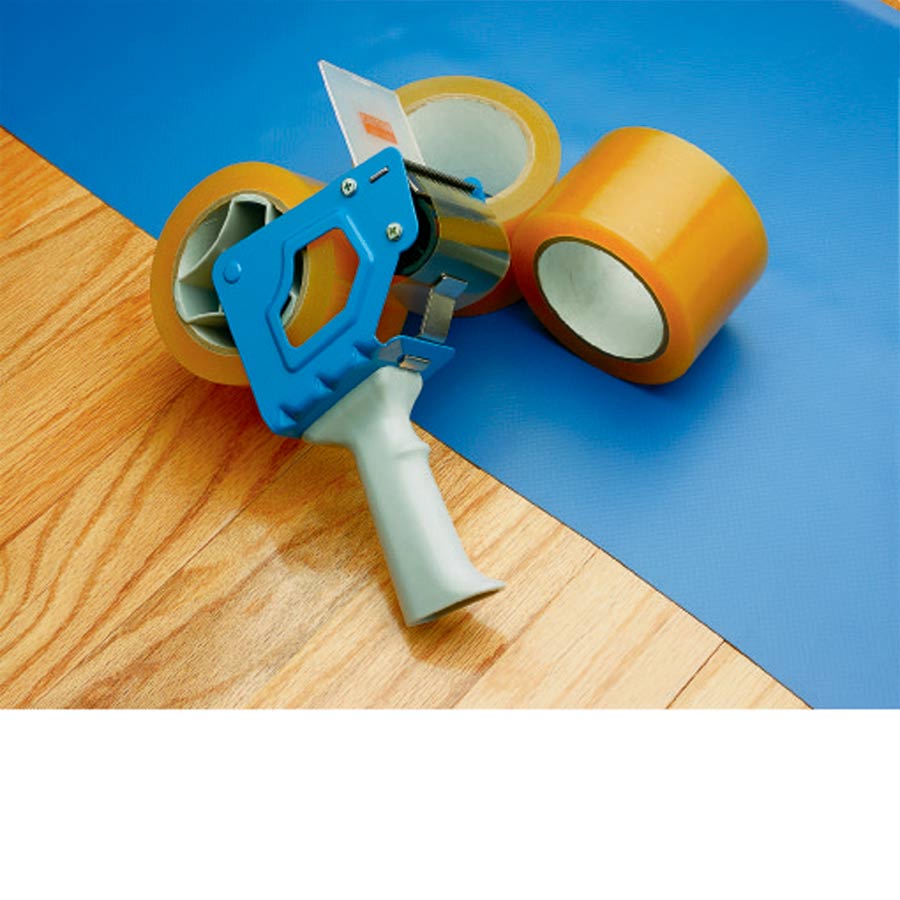 The 3 inch Hand Held Tape Dispenser holds 3 inch by 108 foot transparent vinyl tape. It provides ease of application when joining gym floor cover sections. It weighs just 3 pounds and will cost about $33.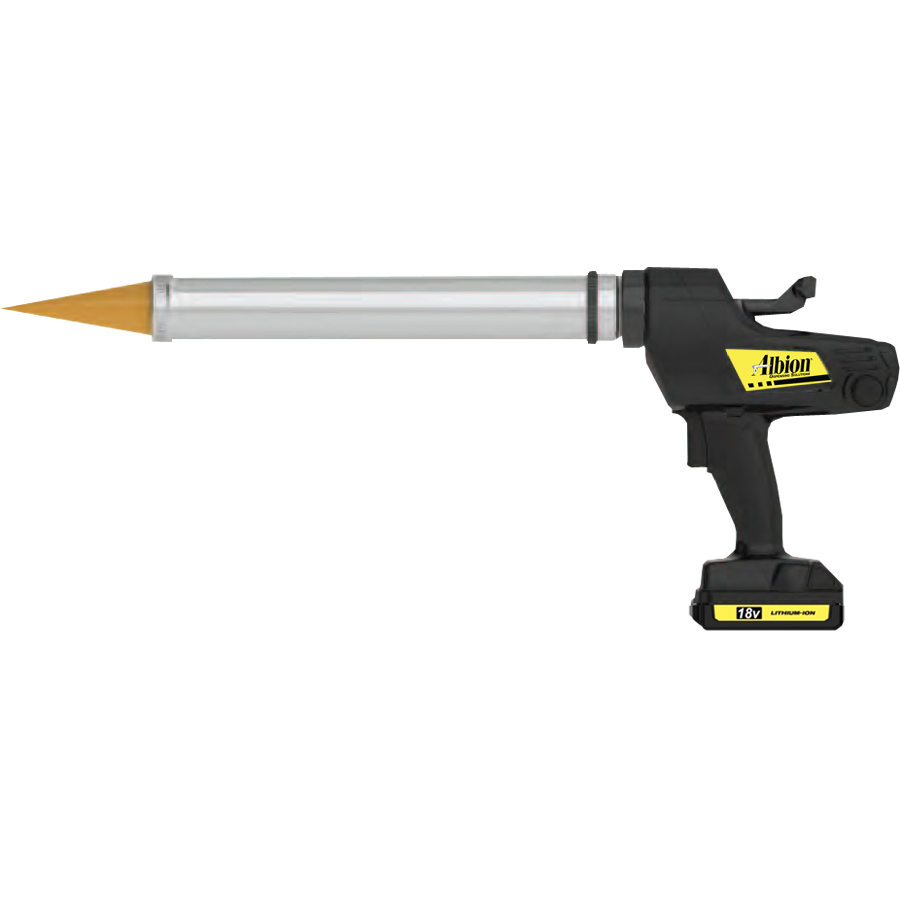 Sterling Power Glue Gun is a tool that can be used with 550 Fast Cure Adhesive for Sterling Roof Top Tiles. It makes the installation process so much easier, as its ergonomic design reduces wrist strain.
This glue gun has 3 times the thrust of a manual drive dispenser, and it is accompanied by an 18-volt lithium-ion battery and fast, 30-minute charger. Over 150 loads can be dispensed with one charge.
The gun comes fully assembled and has an adjustable trigger speed. It will cost around $630.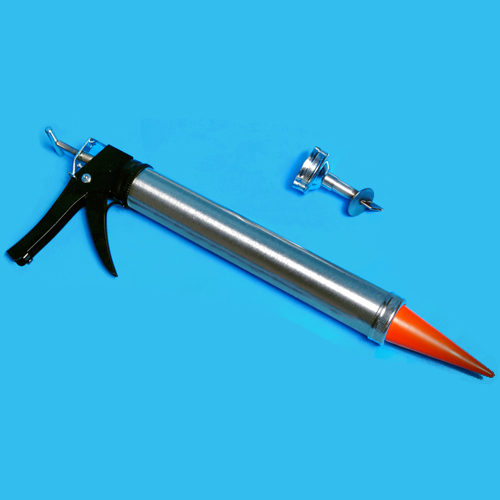 The Dispensing Unit 20 oz. DL 45T18 features a stiff Hytrel Piston and fits 20-ounce adhesive sausages. It makes working with Sterling Playground Tile and Sterling Outdoor Rubber Tile much easier.
The Dispensing Unit DL 45T18 is a manual sausage gun for 20-ounce adhesives. It is equipped with a stiff piston that is designed to scrape the barrel walls. Use this dispensing unit with our Adhesive for Tiles 550 Fast Cure when installing Sterling Rubber Tiles and Sterling Playground Tiles.
Greatmats - For The Best Flooring Tools
Greatmats offers most of what you need to install flooring it offers, including flooring tools. Just like the actual flooring products, the specialty tools are top-notch and made to perform and last.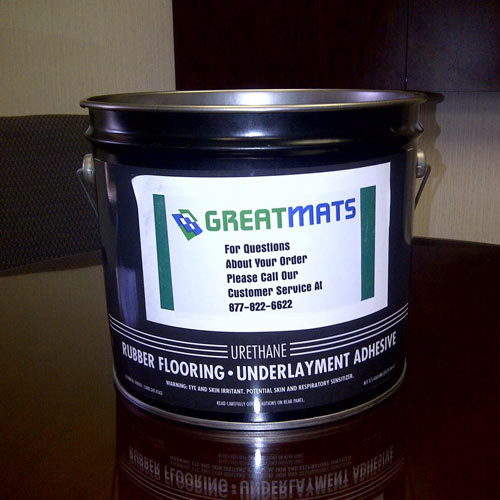 Aside from flooring tools, Greatmats also offers some of the best adhesives! Adhesive For Rubber Floors 3.5 Gal - 430 SF spread is great for installing rubber tiles, rubber rolls, or cork underlayments. It's waterproof and urethane-based and delivers long-lasting, permanent installations using the trowel-down method.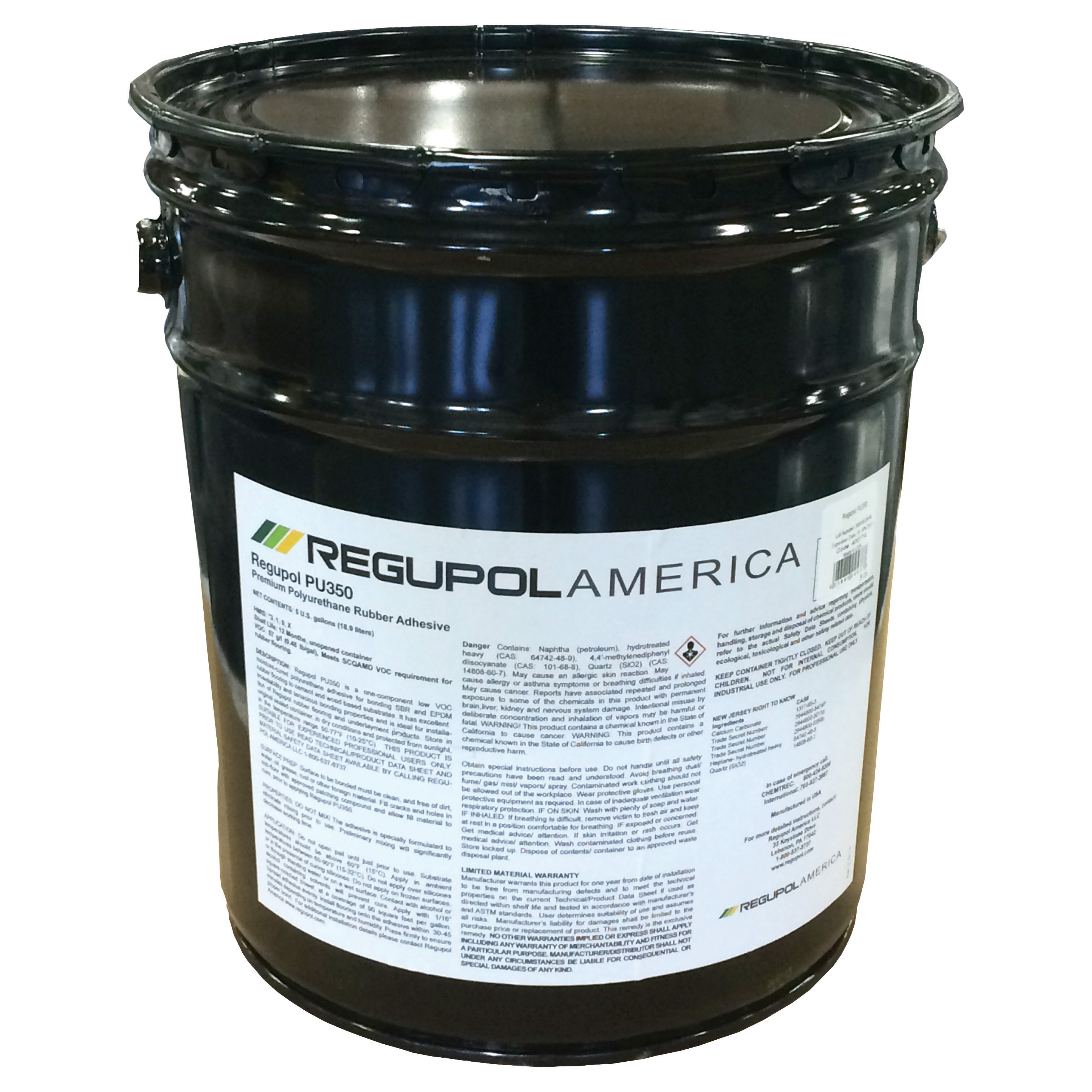 Sport Rubber Adhesive PU350 Premium Polyurethane is a no mix one-component, low-VOC, moisture cured polyurethane adhesive perfect for installing rubber flooring. PU350 Premium Polyurethane Rubber Adhesive is a trowelable adhesive with superior tacking properties that remain permanently elastic. It provides excellent adhesion to elastomers, concrete, wood, leveling, and patched underlayments that have been properly prepared.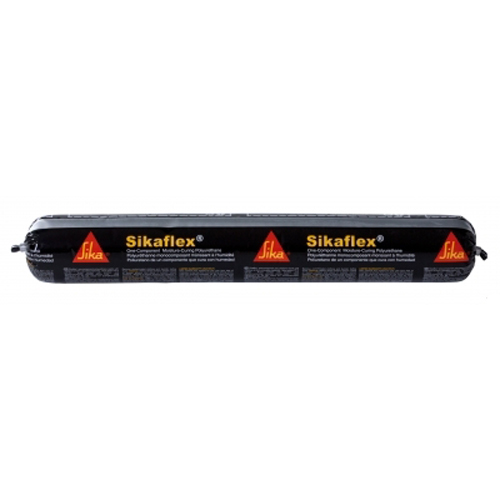 Sikaflex 221 Adhesive For Top Seams is for Sterling rubber rooftop tiles. It's a one-component adhesive that is resistant to weather exposure and aging, and it bonds well to many different substrates, including plastics, ceramic, metal, and wood. It can be sanded and painted and is black in color.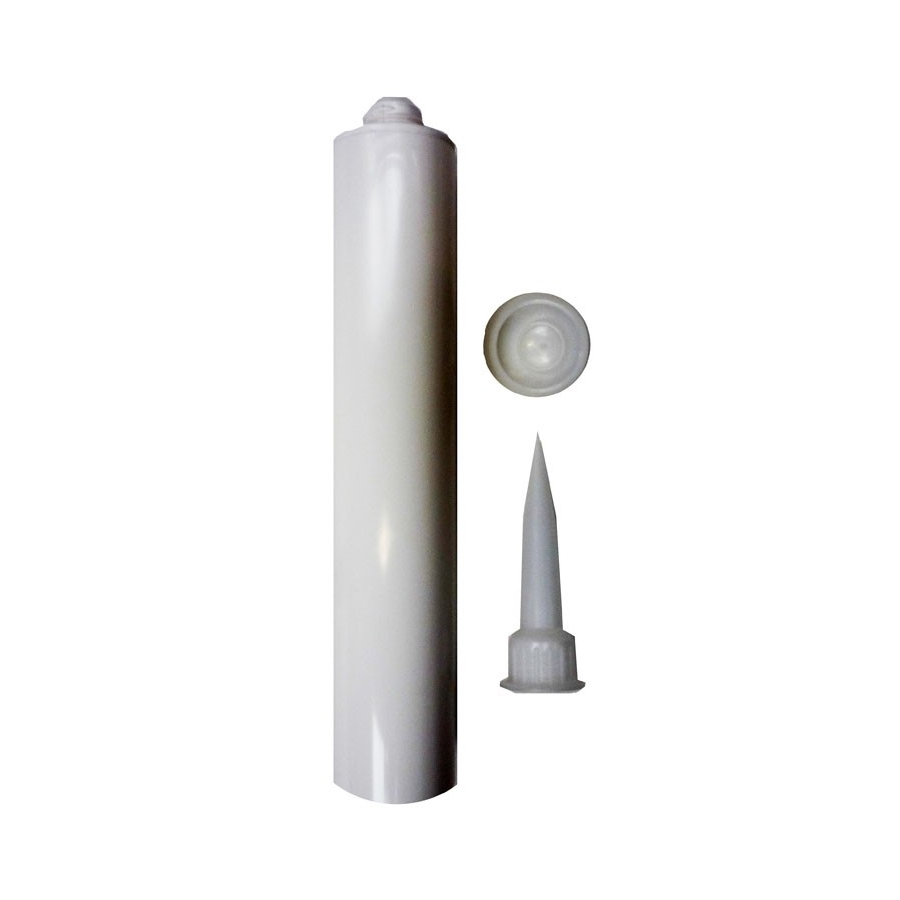 Joint Adhesive 30 oz Tube is a water-resistant adhesive that is non-flammable and latex based. It's a polyurethane sealant that works well for installing outdoor rubber tiles. It features a heavy-duty wet strength to resist slippage on vertical surfaces, and it cures by using atmospheric moisture to make an elastomeric material with adhesive properties. This actually sometimes eliminates the need for priming of the subsurface.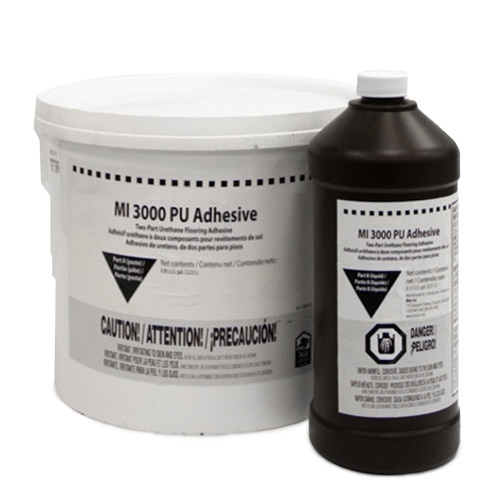 Ml 3000 Polyurethane Adhesive 2 Part reactive flooring system is one to use with vinyl backed tiles or planks, Protrack runway track and field rolls, and Spectation 9mm rubber tiles. It has low volatile organic compounds and is known to aggressively adhere to a prepped subfloor or wall.
Whether you're interested in specialty tools, adhesives, or other products at Greatmats, just reach out to the friendly staff at Greatmats who can answer any questions you have and assist you in ordering products you may need. When you're ready to tackle a flooring project, let Greatmats go to work for you.