Glue Down Flooring vs. Dry Lay Flooring - Rubber, Foam, Plastic
By Julia Nass Created: May, 2017 - Modified: October, 2023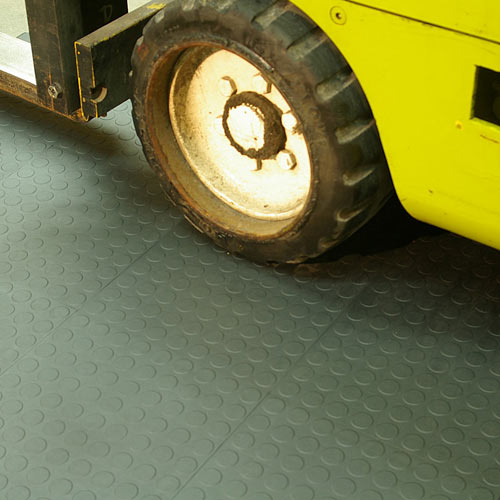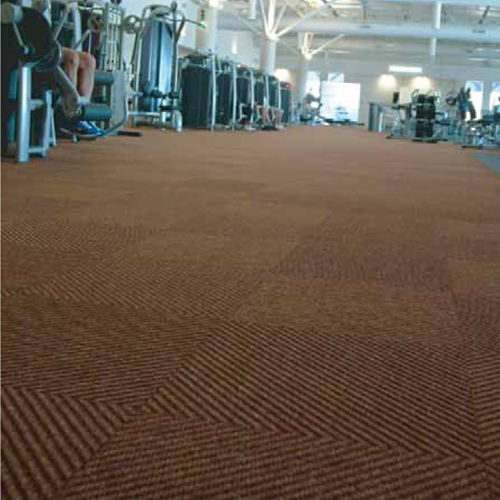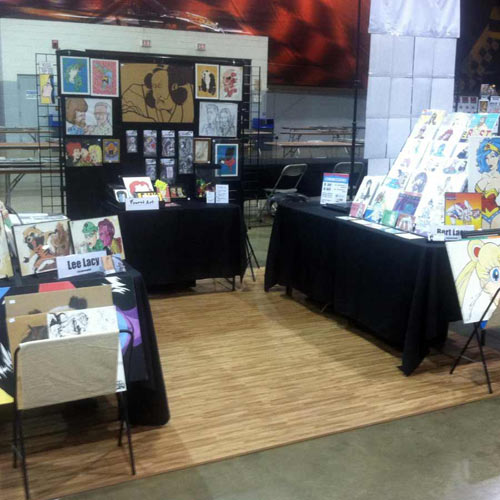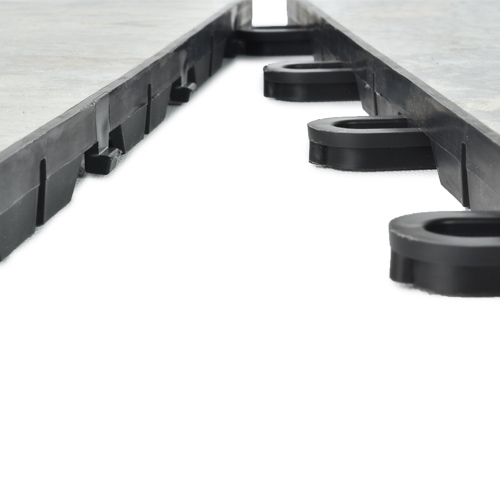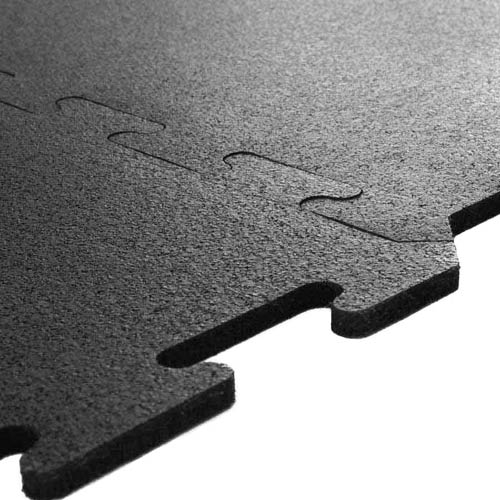 Many types of flooring are specifically designed to be installed without any other tools or materials. Others are best when installed with flooring adhesives, like tape or glue. Some work well with both. So how do you differentiate between them? When is it important to glue down a floor, and when is a dry lay technique the answer? The following quiz will help you decide whether or not flooring should be glued down or dry laid. Simply choose A, B or C to answer the following questions. All questions are followed-up by more detailed information to help guide you. Remember your answers, then use them to determine your results at the end.
Question #1: What Is the Floor Going to Be Used For?
A. Mellow activity, low-impact movement, regular foot traffic.
B. High-intensity activity, heavy foot traffic, movement of heavy equipment.
C. A little bit of both.
Glue down versus dry lay installation methods can depend on the usage of the flooring. If flooring is being used for lighter impact areas, such as rooms without heavy foot traffic, you are less likely to need glue down flooring. For example, many playrooms, patios, sitting / lounge rooms and even bedrooms may be fine with dry laid flooring.
On the other hand, if flooring is bound to see a lot of heavy use, it may be safer to glue down. Many athletic/gym floors are better off with a glue down method to ensure flooring doesn't slip around under high impact activity. Further, flooring can shift underneath vehicles, so it's often better to glue down flooring in garages and driveways. One of the more obvious glue down flooring types includes underwater flooring, which requires concrete cement or other strong adhesives.
Question # 2: Is the Flooring Meant to be Permanent or Portable?
A. Temporary/portable
B. Long-term/permanent.
C. Could go either way.
The next question is an easy one. If you are looking for a long-lasting, permanent flooring solution for your home, building or outside patio, then you are more likely to use an adhesive technique. For example, if you are completely sold on your flooring choice and feel confident you'll love it for years to come, then it's a great idea to go ahead and glue down flooring. That way, flooring will not shift over time.
Many people want to be able to transport flooring for a variety needs. For example, trade show booths use portable flooring, as do athletes who bring gym mats to competitions and away events. Further, a great perk of DIY flooring installation is how simple it is to use as a temporary flooring solution. For new houses, many people choose place-holder flooring until settling on a different one. Alternatively, many people move into a place knowing they might move out again in the near future. With easy installation flooring, one can simply pack up flooring tiles to be put back into the next place. If flooring is intended to be portable or temporary, then keep it that way by not applying adhesives. Once adhesives are applied, it's much more difficult to remove flooring, and there are greater risks of damage to the flooring.
Question #3: What is the Design of the Flooring?
A. Built in connecting system, sticky grip and tread.
B. Roll flooring, slippery material, straight edge tiles.
C. A mixture of A and B.
Dry lay flooring often comes with a built-in system to connect tiles and create a sturdy floor that will not shift around. At Greatmats, these kinds of tiles largely do not require any other material or tool for installation. For example, many popular foam tiles for kids rooms and play rooms are created with a puzzle-piece like interlocking structure. Other tiles have a peg and loop type system or interlocking edge that allows tiles to snap together. These kind of connecting system keep seams tight and tiles in place without the use of adhesives. Further, many flooring materials have enough grip and weight to stay on the ground without moving around. If tiles or mats are specifically modeled with a connecting system or floor grip, you are less likely to need a flooring adhesive.
On the other hand, some tiles have straight edges that need to be adhered, such as many kinds of carpet tiles. Some mats and flooring rolls are the same, especially if they are slippery and lightweight enough to move around when stepped on. Certain flooring rolls require adhesive around the edges to prevent the sides from curling up.
Quiz Results
If you answered all A's, then your flooring is dry lay flooring. You can simply install your floor without any materials besides the flooring itself. De-installation is just as simple as installation. Greatmats' designs all their dry lay products for multiple uses, so you can install and uninstall time after time.
If you answered all B's, then your flooring requires an adhesive for installation. Carefully read the product description to determine which adhesive to use and how to use it, as different products require different adhesives.
If you answered C's, or a mix of all three, let Greatmats help guide you further. Not all flooring has a clear-cut answer to whether or not it should be dry laid or glue-downed. A rubber roll may be best glued down in one home, but not in the other. Interlocking foam mats may be dry laid in the concrete basement, but may need to be taped down on carpeting upstairs. That is why Greatmats' customer service is on standby to answer any of your questions. Greatmats representatives are there to help navigate you through any of your glue down and dry laid flooring needs.