How Jessica Thompson Found The Right Folding Gym Mats
By Paige Cerulli Created: November, 2023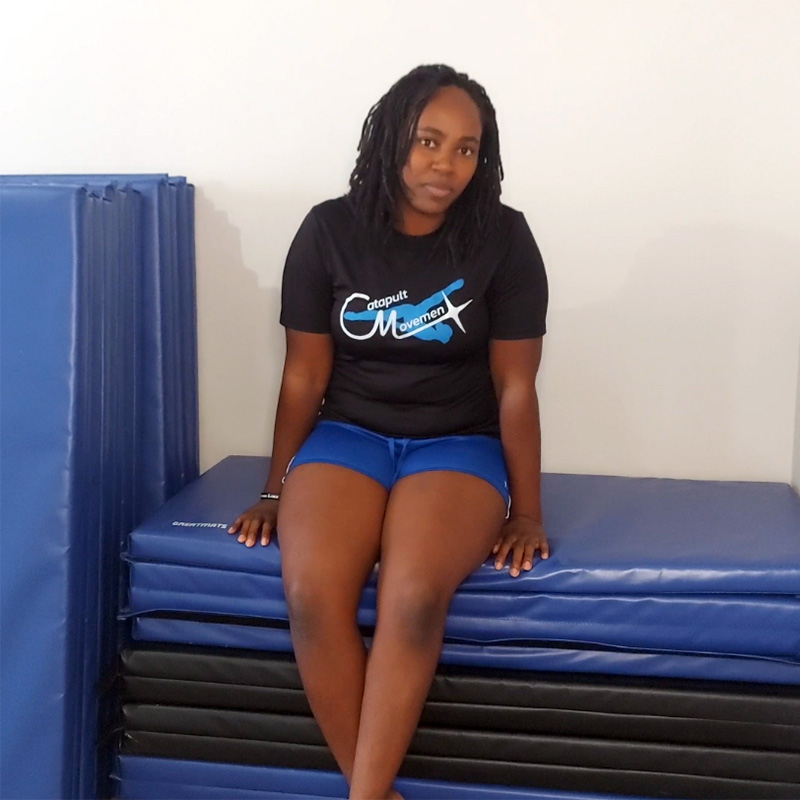 Jessica Thompson, CEO and creator of
Catapult Movement
in Macon, Georgia, opened her mobile acrobatics studio in 2019. "We bring tumbling and aerial equipment to satellite locations for instruction and parties," she explains. "We offer acrobatics, aerial arts, and tumbling for toddlers to adults. This year, we won the best float in the Annual Cherry Blossom Parade in Macon, GA."
Thompson, who is also the lead Acrobatic and Aerial Instructor, began as a gymnastics and cheer coach in 2015. "I was deeply interested in dance and acrobatics and pursued further training to teach them in 2019," she says.
Thompson Needed Quality Gym Mats
Thompson knew that she needed quality gym mats for Catapult Movement, and her acrobatic certification body recommended Greatmats as a supplier of high-quality products. "I needed something quality that was going to last. I didn't want cheap, flimsy mats that would have punctures and holes after two or three years," explains Thompson.
It was that need for quality and durability that prompted her to purchase the
Gym Mats 2 Inch x 4x8 Ft.
for her business.
"I use these mats for my acrobatic and tumbling classes," explains Thompson. "In my toddler classes we have movement-based skills and the toddlers climb over and under the mats. The mats are thick enough and strong enough that the toddlers can climb over them without the mats caving in. I can actually have a student crawling under the mat and one student going over the mat and I don't have to worry about the safety of either of them because the mats are so sturdy."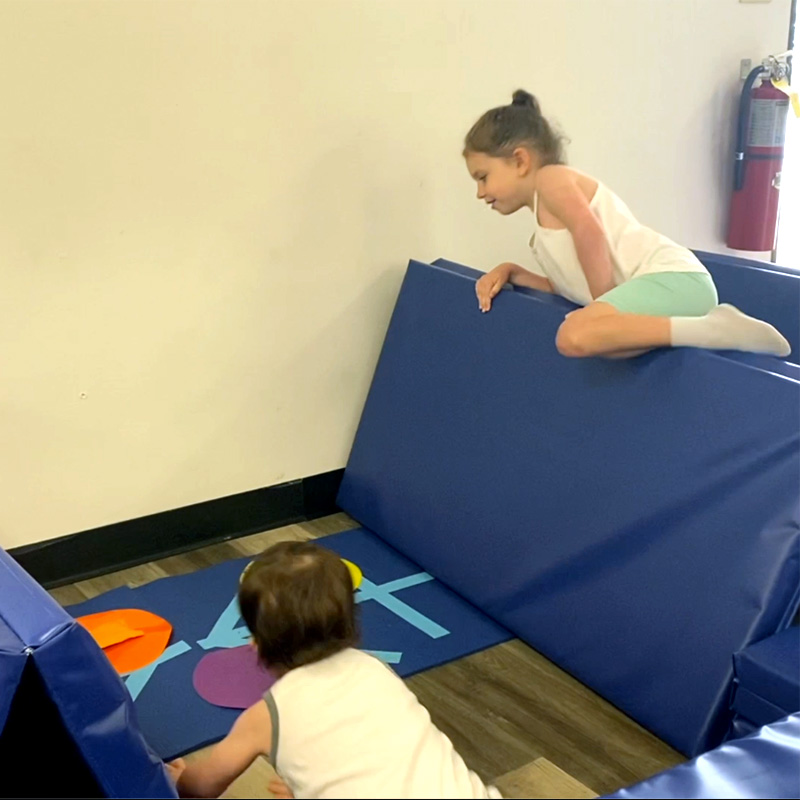 Also Used As Crash Mats For Aerial Arts & Tumbling
Additionally, Thompson uses the mats as crash mats under aerial rigs and for a tumbling floor. "I like the Greatmats because I feel that they provide better protection than our other mats. They are denser and thicker than our other 2'' mats," Thompson notes.
Thompson found an ideal solution for her business in these folding gym mats. She notes that she would recommend these mats to others.
About the Greatmats Folding Gym Mats 2 Inch x 4x8 Ft.
The
Greatmats Folding Gym Mats 2 Inch x 4x8 Ft.
offer the cushion and shock absorption needed for gymnastics training, cheerleading stunting, tumbling, and home exercises and wrestling. The mats feature a PE foam core paired with an 18-ounce vinyl cover for durability.
The seams are double stitched for extra strength, meaning the mat can hold up to home use as well as to commercial applications like Thompson's. Additionally, the mat has a smooth surface that's comfortable against bare feet.
The mat's value lies partially in its versatility. As Thompson described, it can be used in several ways, from tumbling floors to crash mats. When completely unfolded, the mat consists of four segments, but it can be partially or fully folded up for increased thickness.
When folded, it provides valuable skills training support. When unfolded, multiple mats can be connected together using the hook and loop fasteners on every side to create a lane for tumbling or a larger floor space for training.
These folding gym mats are also easy to transport and to store, since you can fit them into a vehicle and carry them to your next venue. That quality makes them suitable for traveling businesses like Thompson's. Plus, each mat weighs just 19 pounds.
They can function as wall pads to outfit your training space, and can be laid on top of existing flooring for increased cushion and shock absorption.
The mats are easy to maintain, too, ideal for a busy business owner or for home use when you need a quick cleanup. They can be cleaned with hot water and a sponge and are backed by a one-year manufacturer warranty.
These mats are available in two colors, as well as in multiple sizes and thicknesses. The two-inch-thick mat is popular because of its shock absorption, and as a result, it's one of our more versatile and popular mats, whether you intend to use it as a crash pad, for skill building, as a tumbling runway, or even as a wall pad.
Ordering Your Folding Gym Mats
These folding gym mats are an excellent choice because they offer the quality you need at an affordable price point. They're suitable for commercial use, but they're also economically priced and are a popular choice for home use, too.
If you have any questions, don't hesitate to contact the Greatmats customer service team. We're here to answer your questions, provide shipping quotes, and help you choose the best product for your needs. If you're looking for additional options to outfit your gym or training program, we have many other gym mats available for skills building, crash mats, wall padding with custom graphics options, and more.