The Difference Between SPC, Engineered And Solid Wood Floor
By Lisa Hobbie Created: September, 2021 - Modified: February, 2023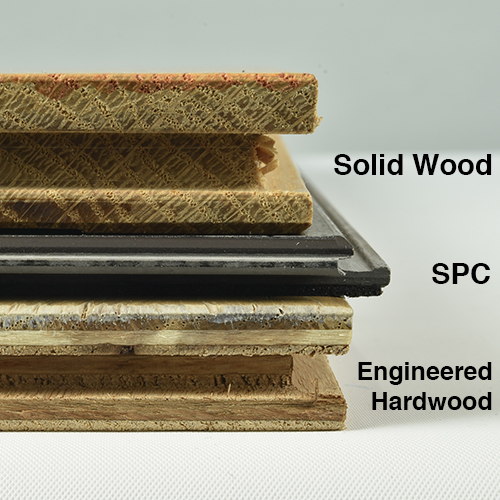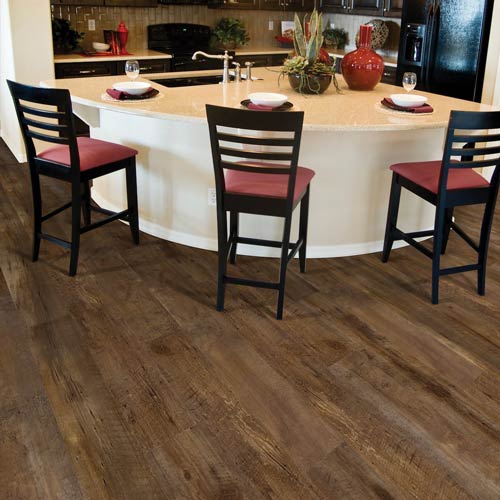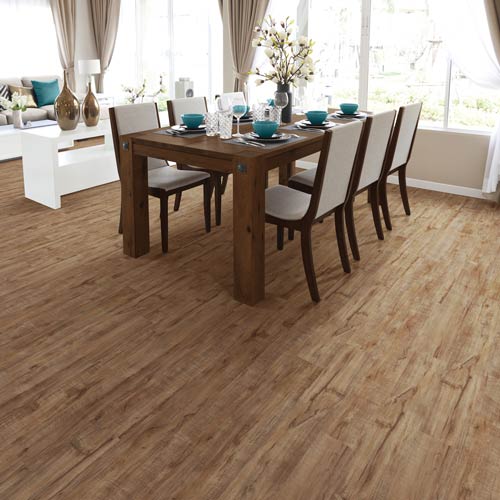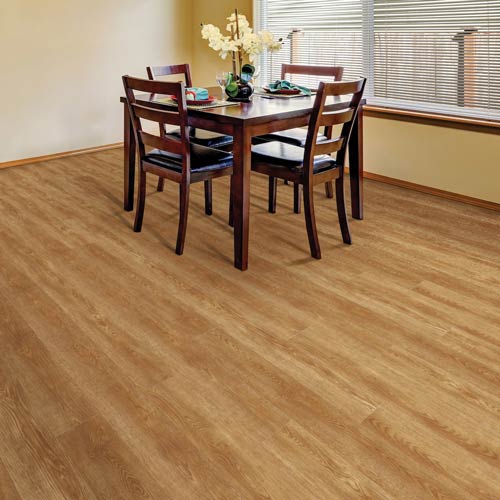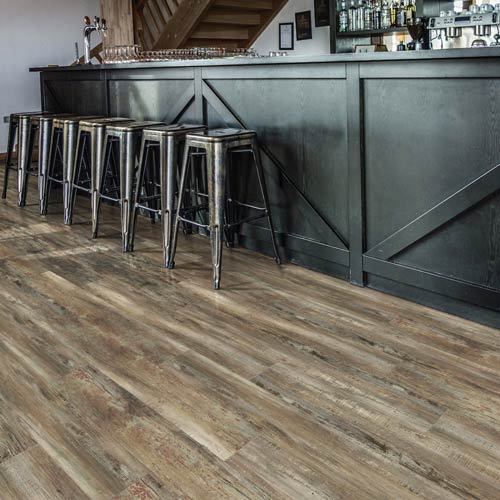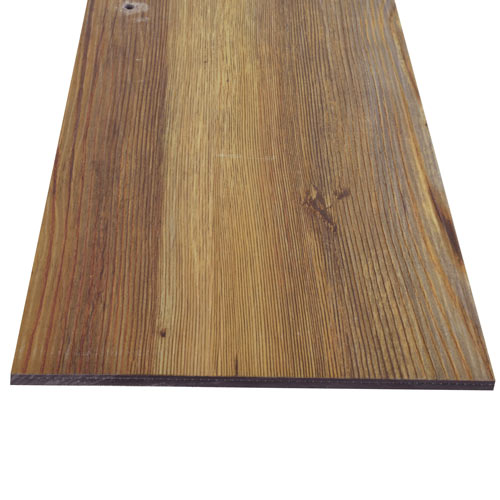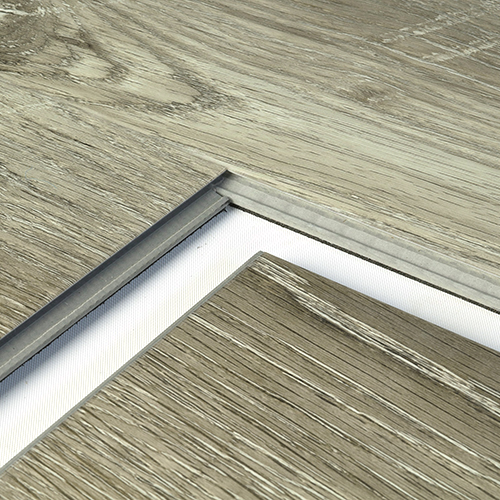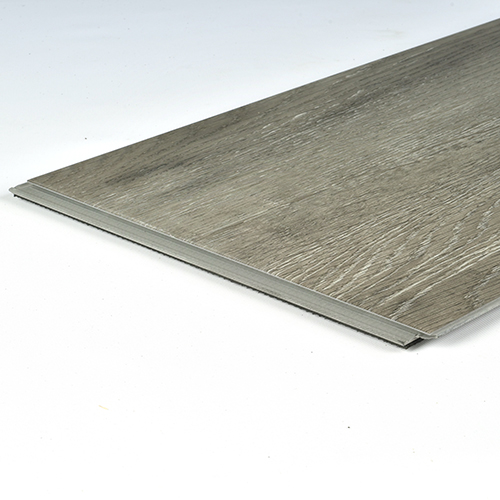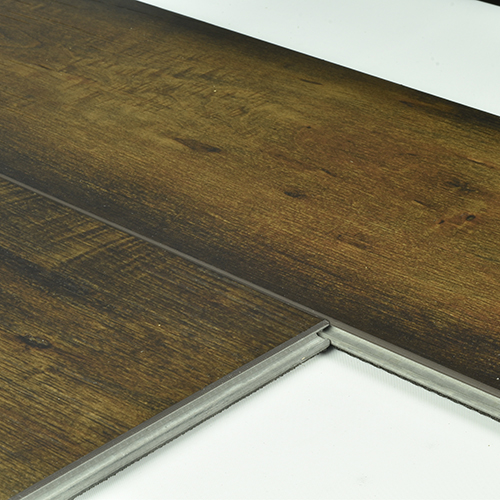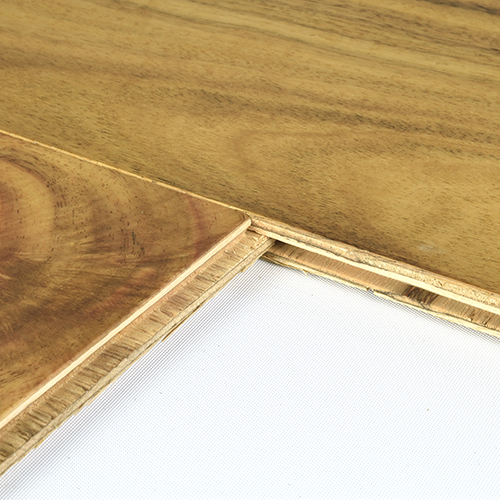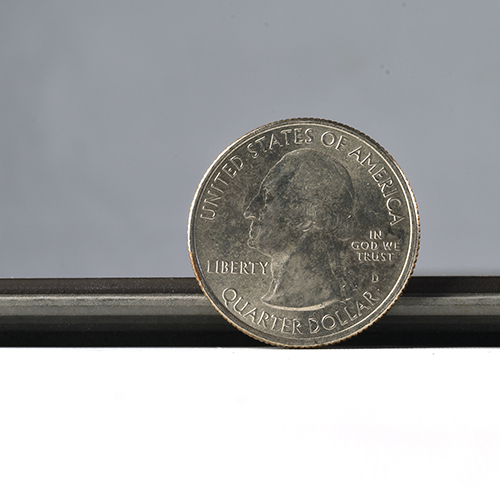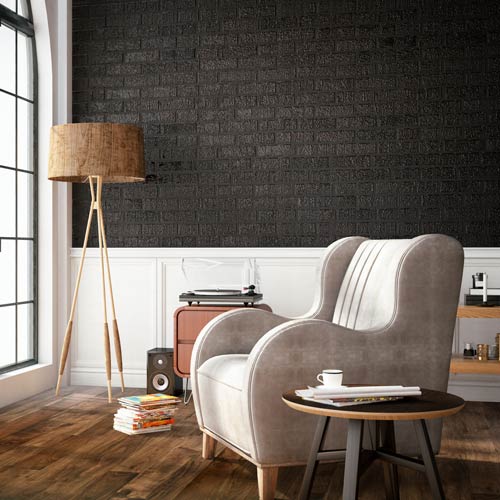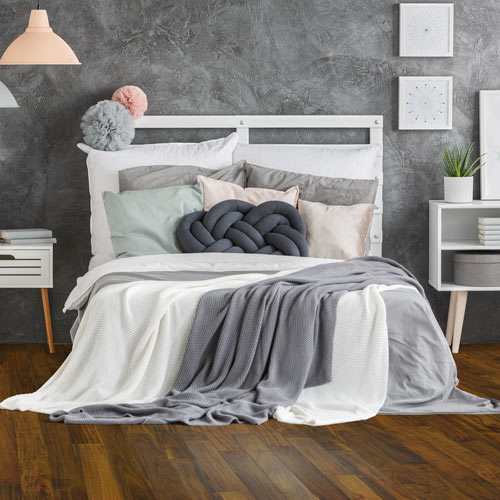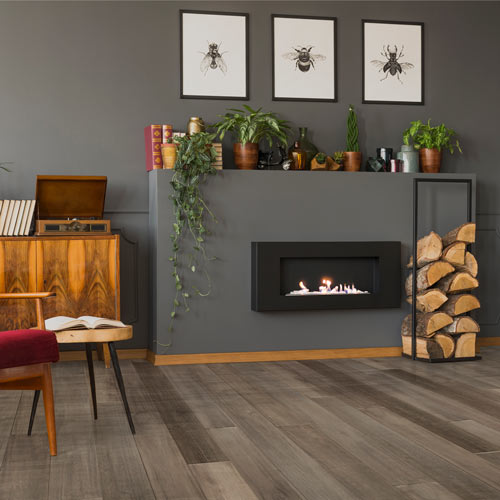 SPC and engineered hardwood plank flooring
are both made from multiple layers, whereas solid wood floor planks come straight from the wood of a tree.
The layers that make up SPC and engineered hardwood flooring are quite different. Engineered hardwood layers often include a hardwood veneer, wood, plywood or fiberboard, and sometimes additional layers. SPC flooring is a resilient, luxury vinyl plank variety with a rigid core made of limestone, polyvinyl, and stabilizers. Again, solid wood planks are just as the name implies - a layer of solid wood - generally with a stained finish.
Engineered hardwood flooring and solid wood flooring can both be refinished, if needed, vs SPC flooring which cannot. However, SPC is scratch resistant and extremely durable. SPC is often a floating flooring product that's easy to install, whereas engineered and traditional hardwood are often installed using nails, staples, glue, or other adhesives for fasteners.
Greatmats offers the best flooring selection, with many fabulous SPC, engineered hardwood, and hardwood flooring options… as well as some other amazing LVP products. Among those, the following 7 flooring solutions represent some of the most popular choices:
These products are the best of the best in their class, and they are products that offer numerous features and benefits - making any of them a great flooring choice for numerous application types. Choosing one of them will be based on the features and benefits you want your floor to deliver, your budget, and your design preferences.
SPC Plank Flooring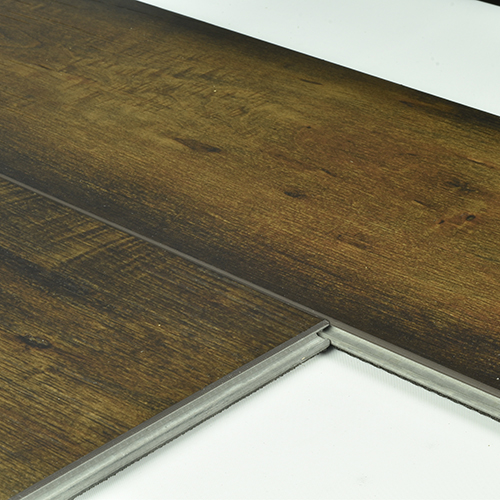 Stock House Laminate SPC Flooring is a water resistant product available in 8 attractive colors that offer warmth and appeal in a home or business. The product features Rigid Core Technology and a 30 mm wear layer for a strong top surface.
This attractive flooring solution features a wire brush texture and painted beveled edges with a look that resembles flooring found in country pubs and cabarets. It is phthalate free and Green Guard Gold certified, and it's a durable and attractive choice for home, cabin, cottage, bathroom, or commercial settings. It will cost about $3.15 per square foot.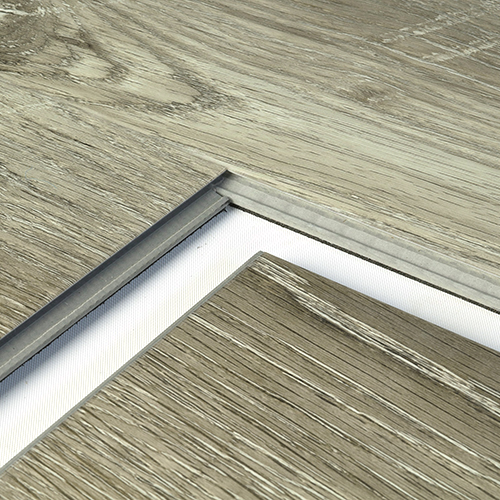 Manhattan Edge Laminate SPC Flooring is a waterproof product with wide, durable planks that offer a simple, click together, DIY installation. Random length planks that are 9 inches wide and 7.5 mm thick are eco-friendly, phthalate free, and a great choice for rooms and spaces accommodating pets and kids.
This SPC wide plank flooring comes in trendy colors like tans and grays - offering a modern look with painted beveled edges. It's a low maintenance solution that delivers extreme strength and scratch resistance, and it is perfect for spaces of all sizes. It's priced at approximately $3.15 per square foot.
Engineered Hardwood Plank Flooring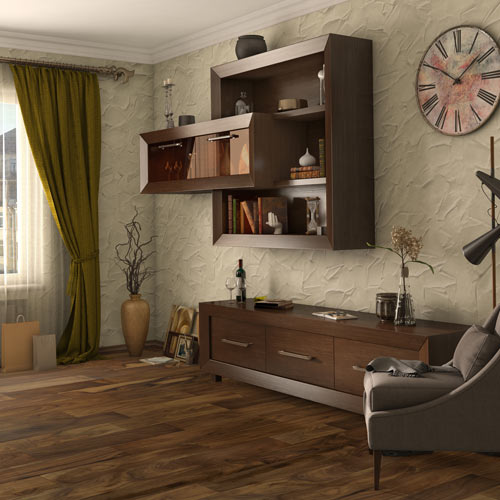 Golden Age Engineered Hardwood Flooring is a superior product crafted with beveled edges and filled knots, and it is hand-scraped and stained.
This product truly is top notch, with random length planks featuring a warm and complex shine. It's one of the best engineered products available anywhere with an 11-step finishing product, beveled edges, quality craftsmanship, Lacey Act Compliance, and CARB Certification. It's priced at about $3.25 per square foot.
Eagle View Engineered Hardwood Flooring is a unique, hand stained product with a random sawn look and color variations. It offers country style and charm with a luxurious finish.
It creates a layout that provides the look of a hardwood floor without some of the maintenance issues that real hardwood floors can have. It is CARB certified with beveled edges and is suited for homes, cottages, cabins, and other residential applications. It's priced at about $5.25 per square foot.
LVP Laminate Plank Flooring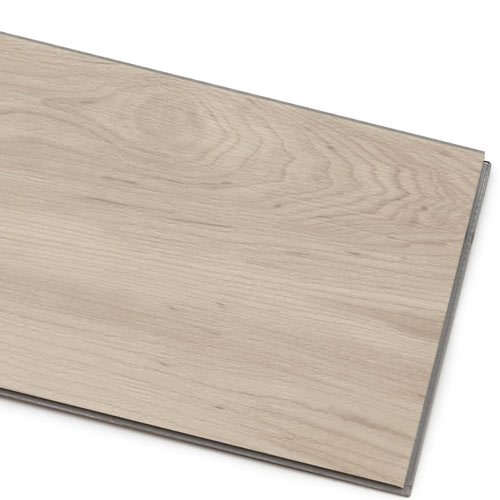 Envee Rigid Core LVP Laminate Planks are dirt and watertight, eco-friendly planks made from 100 percent recycled material.
These planks offer anti-fatigue features, and they resist mildew and mold growth. They also deliver a surface that is slip resistant. This product resembles authentic wood with its high-resolution imagery. It's available at about $4.55 per square foot.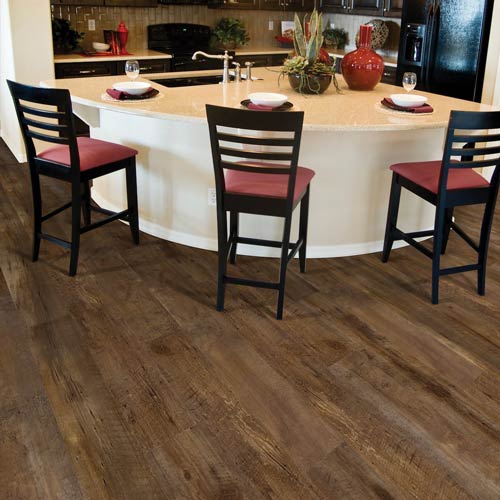 Magnitude Premium Laminate LVP Flooring Planks offer a flooring solution for commercial or home applications.
This flooring has unique Nanosilver technology that is antibacterial and antifungal, so it helps prevent the growth of bacteria and fungi. It's still safe for people and pets, though. This product requires a pressure sensitive flooring adhesive for best results. The flooring is available for roughly $3.65 per square foot.
Greatmats - For The Best Plank & Tile Flooring!
When it comes to finding the best flooring at an affordable average price, Greatmats is your one stop shop. Aside from the products featured, there are so many other amazing options to consider.
When you're ready to purchase flooring, let the Greatmats' team go to work for you. They are available to answer questions, send you product samples, and help you decide which solution is the best for your space. Regardless of the product you choose, you know it's the best when it comes from Greatmats.