What Size Stalls Do Miniature Horses Need?
By Paige Cerulli Created: October, 2022 - Modified: September, 2023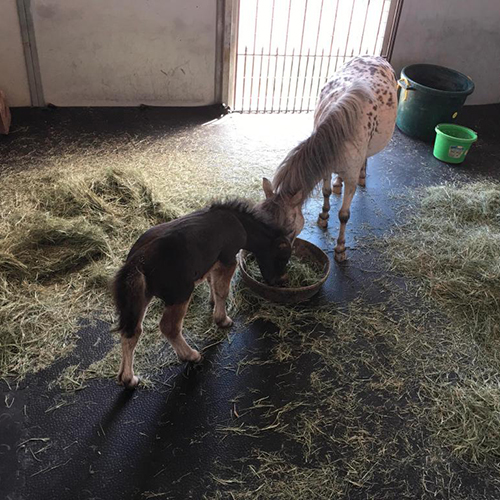 Miniature horses are appealing for many reasons, but one of the many perks of owning minis is that they require less space than their full-sized equine counterparts. But if you're designing a barn for your minis, it's still important to ensure that you determine the right size for your miniature horse stalls.
Sizing Miniature Horse Stalls
It's essential to create stalls that are appropriately sized for the horses that you have in your barn. When you have large horses like Dutch Warmbloods, Appaloosas, American Saddlebreds, and even Caspian horses, then a 10x10 stall is a must-have at a minimum, while a 12x12 is going to be a better fit.
When it comes to your miniature horse stalls, your minis still need plenty of space, but you can scale things down a bit for your mini or small breed pony, like a Falabella. Many owners opt for an 8x8 foot stall, which gives the minis plenty of room to move around and lie down.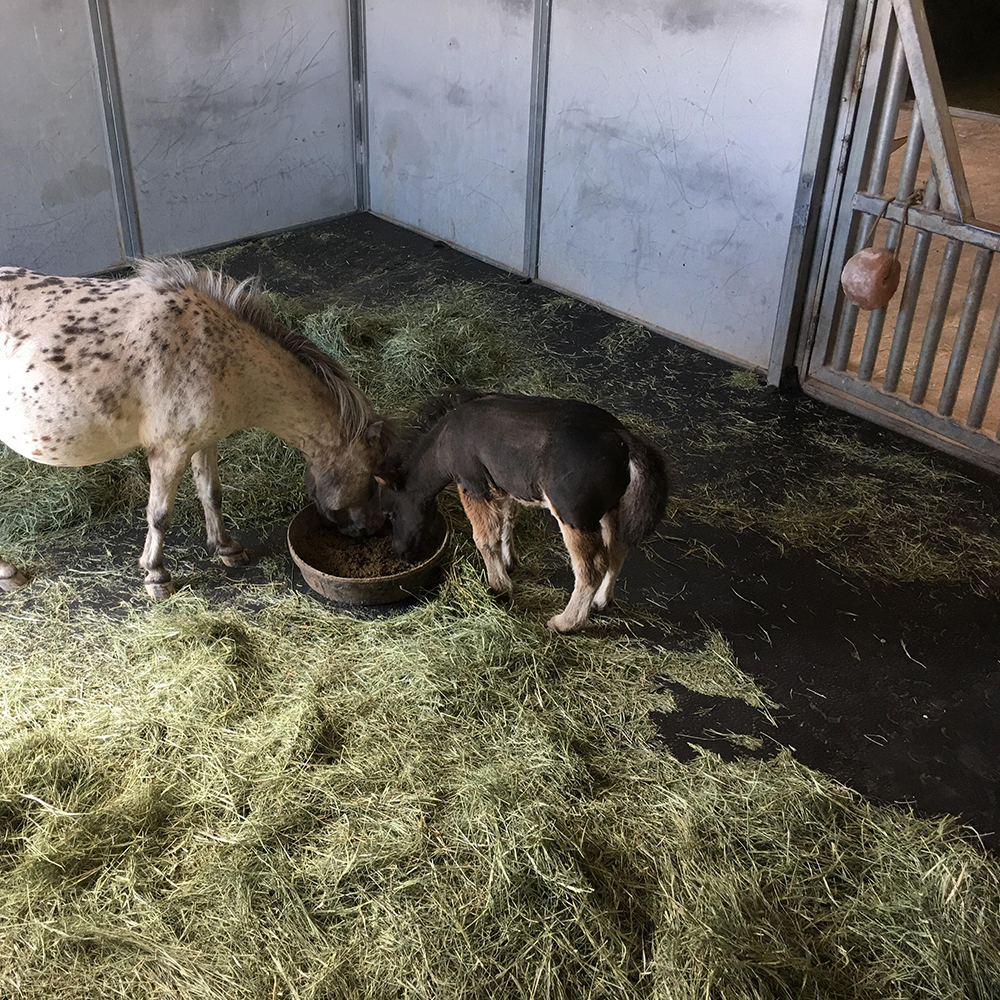 Some owners prefer a more spacious stall, like a 10x10. Even options like a 6x12 can work, while a 10x12 and 8x12 offer plenty of space when your mini is just eight or so hands high.
Mini horses also don't have the height requirements that you will encounter when housing full-sized horse breeds. With minis, you don't need to make the stall ceilings any higher than a standard ceiling that allows for humans to access the space.
Where you do need to make modifications, though, is in the stall door heights.
A shorter door will allow minis to see outside of their stalls, and even dropping down the height of the stall dividers gives the horses a better view of their surroundings.
If you're on the fence about how large to build your stalls, larger is always better. Stalls that are too small can restrict a horse's movement, and may even discourage a horse from spending enough time lying down.
It's also more likely that a horse will become cast in a stall with tight quarters, needing assistance to get up again. This can be a dangerous situation and may result in injuries not only to the horses, but to any humans who are working to help them.
Choosing Your Stall Flooring
Once you've determined the size of your miniature horse stalls, it's important to consider the type of flooring that you want to use. Many owners have success with dirt or compressed stone floors, while some decide to use concrete floors.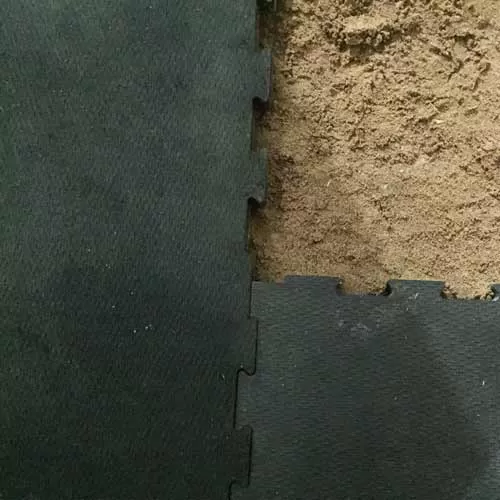 Regardless of the type of subfloor you use, it's helpful to place stall mats on top. Stall mats help to prevent horses from digging or wearing holes into your floors, so the stall floors stay even.
Stall mats also offer shock absorption and serve as a buffer, which is particularly important if you have concrete subfloors. They offer valuable traction, too, which can help to prevent slips and falls.
When you invest in stall mats, you're making your stalls easier to clean, which can save you on staff time. Stall mats also help to prevent your bedding from being ground down into the subfloor, so it stays cleaner and you can save on your bedding bills.
One of the easiest ways to install stall mats is to use one of our pre-sized
interlocking stall mat kits
. These kits come in stall dimensions that you might use for your minis, including
6x12
,
8x10
, and
10x12
foot kits.
Measuring ¾ inch thick, these mats are highly durable and are designed for permanent use in horse barns. They feature edges that interlock tightly, ensuring the mats don't separate while in use.
These mats are made entirely from recycled rubber, so they're an eco-friendly choice for your stable. They are even backed by a 12-year warranty, so you can invest in them with confidence.
When you use one of these pre-sized kits, you won't have to worry about taking the time to cut mats to fit your stall, and there's no material waste, either. These kits are also available in custom sizes, so no matter what your stall dimensions are, we can provide you with a kit that will fit.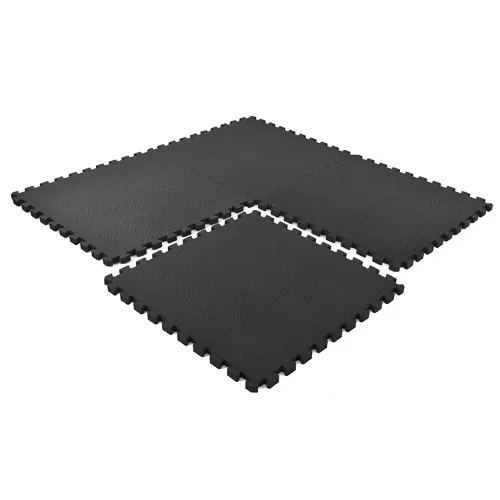 You might also find that our portable stall mats are an ideal solution for your needs. These 2x2 foot mats are both waterproof and durable, and they feature a non-slip pebble top surface to maximize traction and safety.
These mats are double-sided, which maximizes their lifespan, and they are easy to clean. They also include border strips for a clean, finished edge.
The portable mats are lightweight and easy to carry, so they're an ideal choice if you're traveling to shows and want to be able to maximize the comfort of your horses' stalls. Their interlocking design provides a secure installation, so you don't have to worry about the mats pulling apart while in use.
When you're done at the show, you can easily disconnect the mats, sweep them off, and load them up again.