Should You Mop Laminate Floors?
By Lisa Hobbie Created: March, 2020 - Modified: March, 2020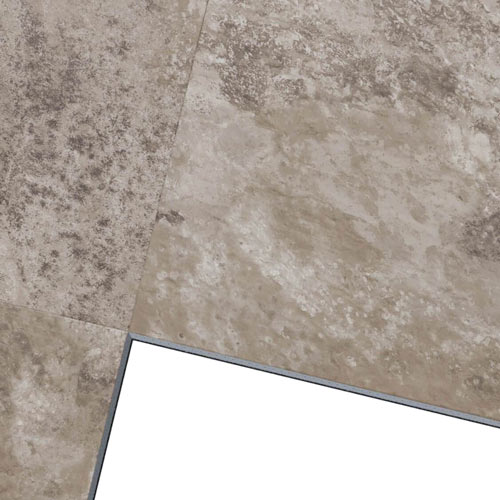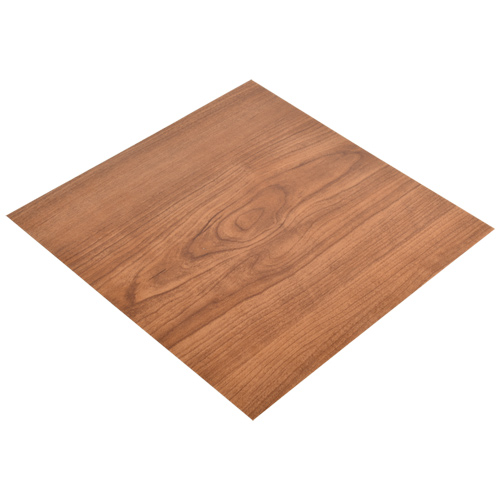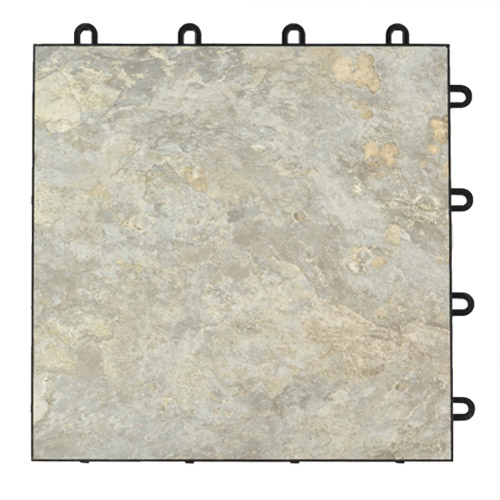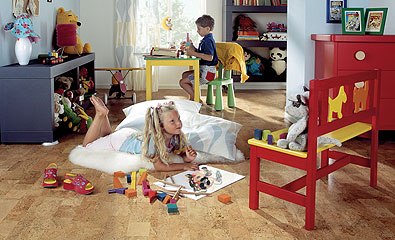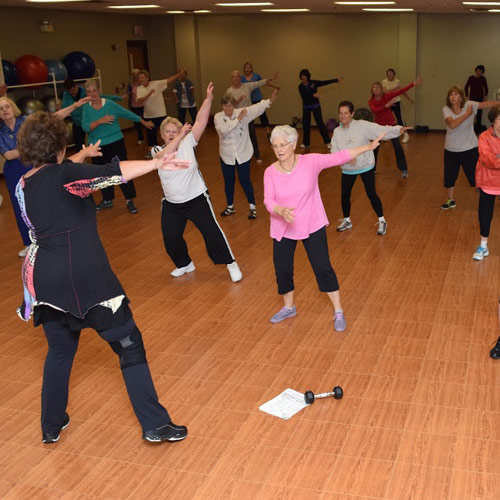 Laminate floors have taken the home improvement space by storm! Whether you have been involved in a home, fitness center, or office remodel or build, or, if you have given thought to doing some home updates, laminate floors likely crossed your mind... for good reason! There are many benefits to selecting a laminate flooring system, making them a durable and economical choice for relatively any space.
Although the list of pros is a long one, here are some of the top benefits of laminate floors -
Durability. Laminate floors are made to last. They are very resistant to scratches and scuffs, and they typically will not fade from sunlight. They are also resistant to the growth of mold and mildew.
Easy to install. You don't have to be a professional floor installer to put laminate floors in your home or office. Many laminate floors are known as floating floors that can simply be snapped into place. Without the need to use nails, screws, or adhesive, clicking the floor pieces into place is a breeze.
Attractive appearance. Laminate resembles actual wood or slate. Most companies use quality, high resolution images to create the surface look of laminate floors, and some brands take it a step further to add texture and other variances.
Versatility. Most laminate floors can be installed directly over any flat surface or subfloor, including wood, linoleum, concrete, and more. It will not expand and contract, so once it is laid, it will stay put.
How to Clean & Mop Laminate Floors
It's imperative that you understand the specific cleaning techniques that should be used and to understand
whether or not you should mop, vacuum, wax, and perform other practices on your laminate floor.
Sweep, dust, or vacuum regularly. This will eliminate dirt and grit that could dull or scratch the surface of the floor. When using a vacuum, it is best to use a hard floor attachment and never a beater bar.


Use a damp cloth to blot spills. It's important to clean up spills as they occur. You never want to allow water or liquid to pool on your floor. Do NOT use wet mops or steam cleaners on laminate floors, as they could cause damage and reduce the life of your floor. Do not use abrasive cleaner, oil-soap detergent, or ammonia-based cleaner. These could cause major damage to your floor.


Deep clean or sanitize as needed. As needed, clean the floor with products formulated specifically for laminate floor care. Follow directions accompanying the cleaner and the flooring manufacturer's instructions to ensure you are cleaning it properly. Avoid waxing, buffing, and polishing laminate floors.
Some of the popular laminate floor options at Greatmats
CORK LAMINATE FLOORING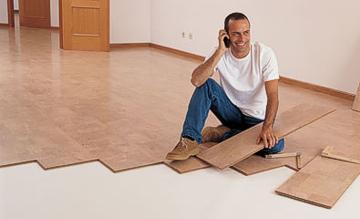 Cork laminate flooring features water resistant technology, and it has a softer, more shock absorbent surface than other options. It is also very affordable and durable and is made using sustainable methods. There are several colors and designs available, and it is constructed using the highest technology in preventing surface abrasions, scuffs, and scratches. It also features excellent thermal insulating properties.
LAMINATE RAISED TILE FLOORING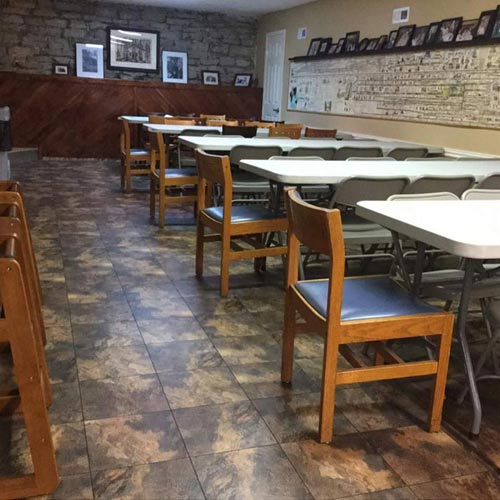 Max Tile Raised Floor Tiles have a beautiful, commercial grade vinyl surface that creates the look of a shiny hardwood or slate floor without the need to ever be refinished. These raised floor tiles combine performance and durability and allow air to flow underneath. This can help avoid the growth of mildew and mold when and if water is present - such as in a basement setting, and provide a thermal insulative benefit due to the air pocket beneath the vinyl surface.
VINYL PEEL & STICK VINYL LAMINATE FLOORING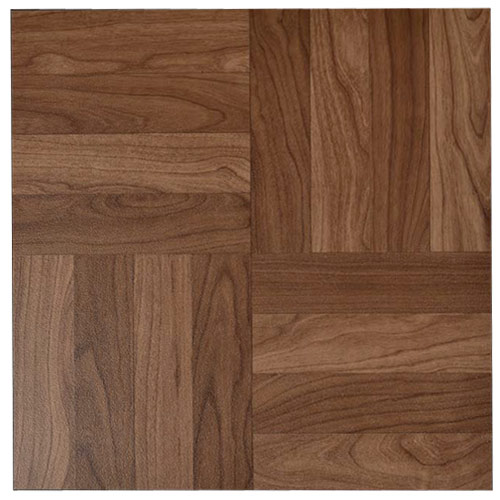 If you want to add the rich look and feel of a designer slate, stone, or wood plank floor without the premium price, a vinyl peel and stick floor tile in an upgraded finish is an ideal choice for you. These tiles are available for many applications and provide an affordable option to transform any solid surface floor - such as concrete. These tiles are extremely resistant to moisture and are easy to install with no adhesive required. They would work well in kitchens, basements, entryways, garages, and dining room floors and offer a rich and stylish look and feel that would be suitable for home or business.
Understanding your options
Spending time to research various laminate floors offered at Greatmats and asking the customer service agents any questions you have is a great way to help you select the perfect floor. They are very familiar with each of the products and will be able to give you some pros and cons and comparisons of each. Regardless of the floor you choose, it is important to follow the manufacturer's recommendations for cleaning and maintaining the floor to ensure you're able to enjoy the full life of it.