Thea Jorgensen wins National Personal Trainer of the Year Title
By Brett Hart Created: December, 2017 - Modified: May, 2020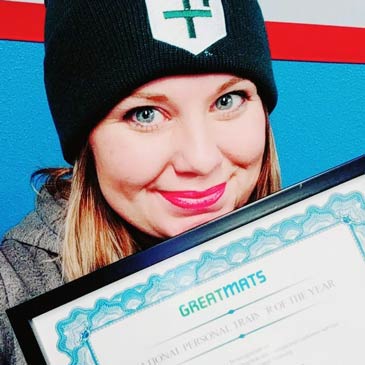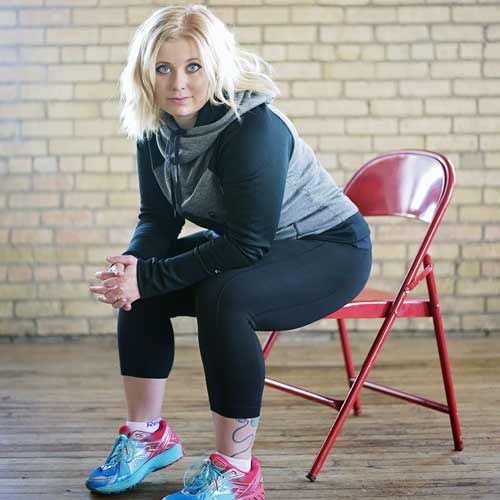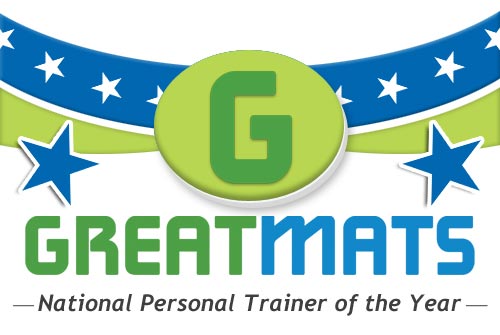 2017 has been filled with suspense and pleasant surprises for Bismarck, North Dakota, personal trainer Thea Jorgensen. Her memorable year started with an unexpected pairing of her with Miss North Dakota hopeful Cara Mund, who ,with Jorgensen's help, went on earn the honor of the first ever Miss America winner to hail from North Dakota.
A month later, Jorgensen received her own props when she was nominated for the 2017 Greatmats National Personal Trainer of the Year Award.
''There's been this overwhelming amount of publicity for me that I'm not really used to,'' Thea said. ''To actually be nominated for personal trainer of the year versus just training Kara was actually pretty exciting for me.''
A very active person in her community, Thea dedicates much of her time to Team Red, White and Blue a non-profit organization for military veterans that focuses on physical activity, social activity and community service. She also helps with food drives for hungry children, sits on the homeless coalition in Bismarck and is a board member for the Erickson Merkel Foundation, which awards scholarships for students who are also working full-time.
With all of her endeavors, she's developed a strong group of supporters, both locally and across the country. ''It's awesome to know that they've got my back whether they're in Bismarck or Florida or Colorado,'' Thea said.
At 32 years of age, Thea has been managing her gym, Thea Ward Fitness, for 6 years now and is set to expand her facility by 3,300 square feet in July 2018, making the timing for this award perfect for her expansion project. As the winner of the Greatmats National Personal Trainer of the Year Award, Thea used her winnings to help add All Sport Artificial Grass Turf to her facility.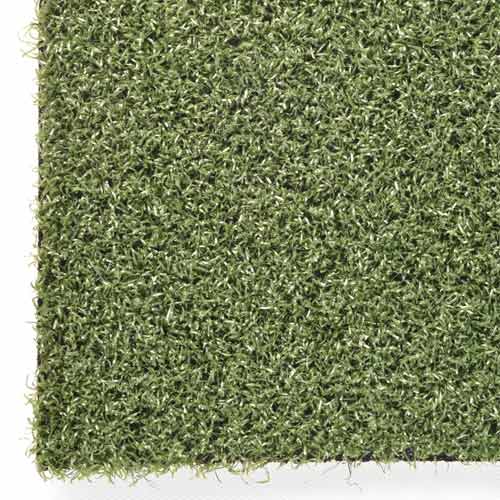 ''It's super needed for the studio in the next few months,'' she said prior to receiving her new turf. ''It's been an incredible year for me. It's been kind of fun to see our interaction with the community.''
Another highlight for Thea was having a fellow Bismarck personal trainer (April Lund) in the contest with her, noting that it was a fun and friendly competition.
''We're all here to help each other,'' Thea said.
Runner Up Shannon Olberding
Shannon Olberding, 32, of Atkinson, Nebraska, was this year's runner up. Like many other of this year nominees for Greatmats National Award Series, she didn't find out about her nomination until she was contacted by local media.
A high school recipient of the U.S. Bank ''Believers and Achievers'' award through the Nebraska Schools Activity Association and later Soldier of the Cycle award winner as a member of the Nebraska Army National Guard, Shannon is no stranger to accolades. But this one caught her a bit offguard.
''When I read the nominations, I was moved to tears,'' Shannon said. ''As I read what my clients had submitted, and I could pick out the individual stories, I knew it was real.''
Having always been interested in fitness, Shannon became certified as a yoga instructor in 2009 and has continued to add to her certifications throughout the years to include things such as kickboxing, cycling, small group fitness, aqua and nutrition.
''This little gym I have created has been a dream of mine since high school,'' Shannon said.
When not focusing on expanding her fitness knowledge and skill set, Shannon gives back to her community as the chair of the Atkinson Community Foundation Fund, teaching Sunday School at Immanuel Lutheran Church and serving as the volunteer coordinator for Atkinson for Bountiful Baskets - a fresh food coop.
Throughout the contest, Shannon and Thea combined to compile almost 1,400 votes.
''I knew I had a great following from my community of clients, but it was even greater to see the whole community (my hometown) bring so many votes (likes) and shares in the Facebook community,'' she said. ''Everywhere I go, in my town of 1,200, people ask (about it)... It is truly heartwarming.''
Learn more about Greatmats
National Personal Trainer of the Year Award
and
Greatmats National Award Series.
Thea Jorgensen
Thea Ward Fitness
Bismarck ND 58504