4x6 Textured Rubber Mats for Gym and Horse Stalls
By Paige Cerulli Created: August, 2017 - Modified: April, 2021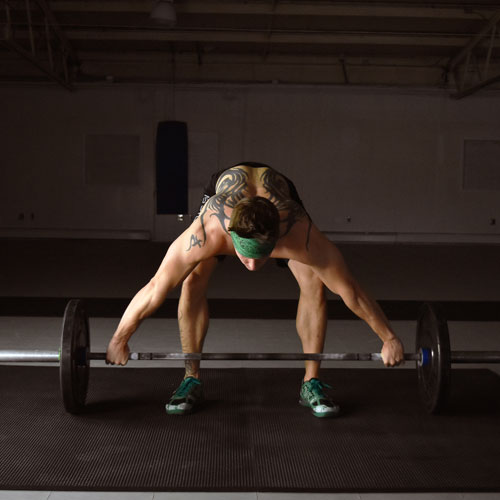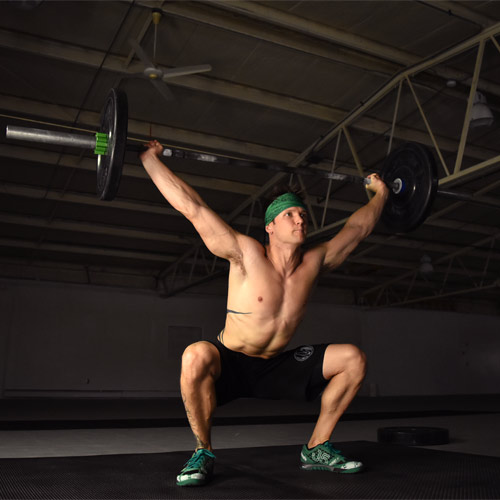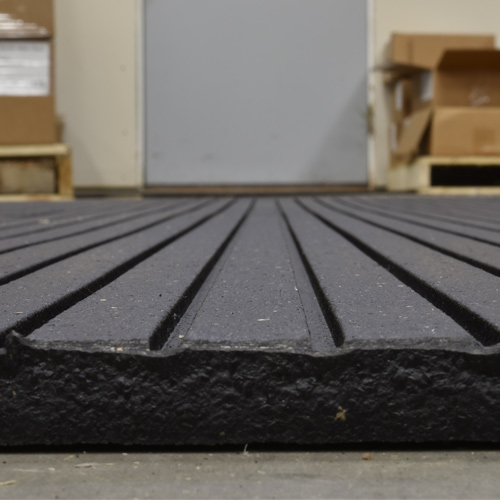 Whether you're looking for a rubber gym floor texture mat for your horse stalls, gym, or weight room, Greatmats 4x6 foot Straight Edge Sundance Gym Floor Mats offer the durability and performance you need.
These mats measure ¾ inch thick and are made of recycled rubber for superior impact absorption that can withstand large animals as well as dropped weights. They also provide valuable sound and thermal insulation and are backed by a 10-year warranty.
Gym Texture Mats for Gyms and Weightlifting Facilities
When used in your facility or home, these mats create an optimal gym floor texture for grip and security. Their top surface non-slip texture creates a sound base when weightlifting, helping to prevent slips and falls. The pebble top gym flooring texture is highly durable, so even in professional gyms that see heavy use, these mats are a long-term investment.
The mats make for a surface that's easy to clean. You can damp mop them with a neutral pH cleaner. The mats do have a rubber scent, so it's best to maximize ventilation when they're first installed. That scent will dissipate with time.
Installing the mats is easy – they can be dry laid in a weight room or other location. Their size and weight help to keep them from shifting, and the edges and corners won't curl up. You can even lay them on top of existing flooring for extra protection in areas that see heavy dropped weights.
Rubber Gym Flooring Texture Mats for Horse Stalls
These mats are also a top choice for use in horse stalls. The pebble top gym floor mat texture maximizes traction for both horses and humans, helping to prevent slips in stalls or when used in barn aisles. These mats can be a great choice for use in grooming stalls, where you want that extra texture but still want a floor that can be easily swept or hosed clean.
The mats' ¾-inch thickness gives them the weight necessary to stay in place, so you don't have to deal with bedding and manure working its way down underneath the mats. Their grooved underside helps to allow moisture to dry, so there's no urine pooling underneath the mats. The grooves also help to keep the mats in place.
Installing these mats in a horse stall can have many benefits. The mats' thermal insulation properties can help to make stalls more comfortable, especially when you're working with a cold concrete base. The mats' shock absorption properties create a more forgiving surface than a concrete base, so while bedding the stalls is necessary, you don't necessarily have to use as much bedding as what's needed without the mats.
Don't forget that the stall mats also create a flat, even surface that's ideal for stall cleaning. A mat creates a surface that your horse can't dig or paw down into, so you don't have to worry about a dirt base mixing in with your bedding, or about having to constantly fill in holes. This amounts to reduced labor and time-saving benefits for you or your staff.
When installed in a barn aisle or grooming stall, these mats offer valuable anti-slip properties. They can help to keep horses and humans more comfortable, especially when they might spend extended periods in a grooming stall for show preparation.
What's the advantage of a textured rubber mat?
Textured rubber mats offer important safety benefits. The rubber floor texture has a non-slip surface to help keep gym users or horses and their handlers safe. The mats' underside features a grooved texture that can help to secure it in place when laid over a dirt or stone dust base in a stall. The grooves also allows for drainage on hard surfaces such as concrete.
What are the pros and cons of rubber mats being 3/4 inch thick?
Choosing a rubber mat ¾ inch thick offers several pros and cons. The thicker mat is naturally more durable, meaning it can withstand the impact of dropped weights and large animals. It's a stronger option with more shock absorption than a thinner rubber mat, so it's suitable for more demanding uses.
A thicker mat does have significantly more weight than thinner mats. These ¾-inch-thick mats weigh approximately 100 pounds. This can make for a more challenging installation requiring multiple people, especially if you need to transport the mat along a great distance within the building. Rolling the mats up and securing them on a hand truck can help with this. Keep in mind that the weight can be a benefit, since it also makes it more difficult for the mats to shift during use.
What type of gym would use 4x6 rubber mats?
These thick, durable mats offer excellent shock absorption, which makes them suitable for many different gym types. They're ideal for home gyms and commercial gyms they see a lot of abuse. They're also a great choice for weightlifting rooms, for use beneath weight machines, and for use in rooms that see high degrees of demanding traffic and use.
For more on this topic please review our
Rubber Mats
product page.