Comparing Rubber Gym Flooring - Rolls, Mats, Tiles
By Brett Hart Created: June, 2017 - Modified: May, 2023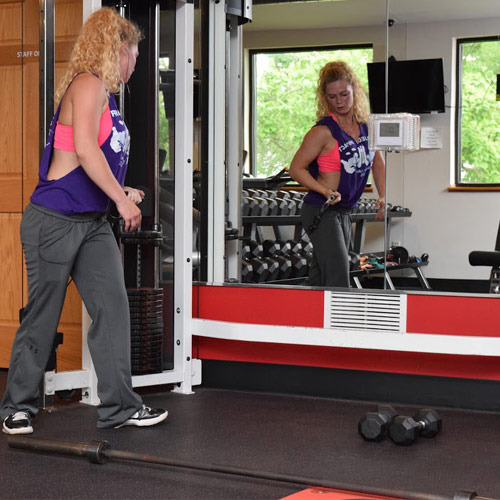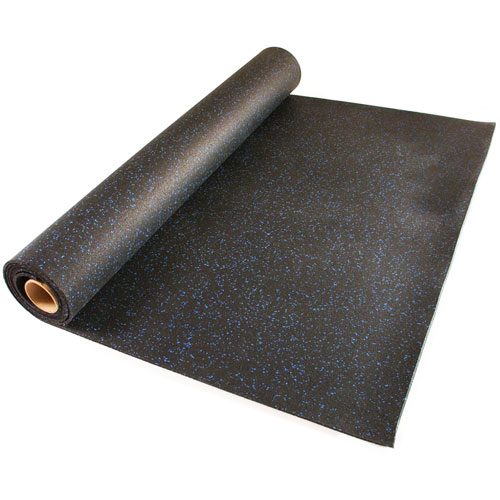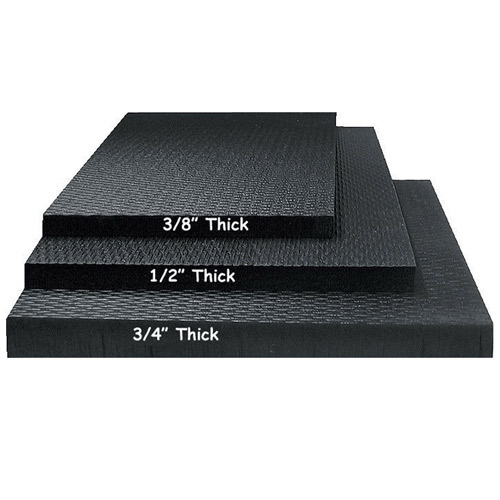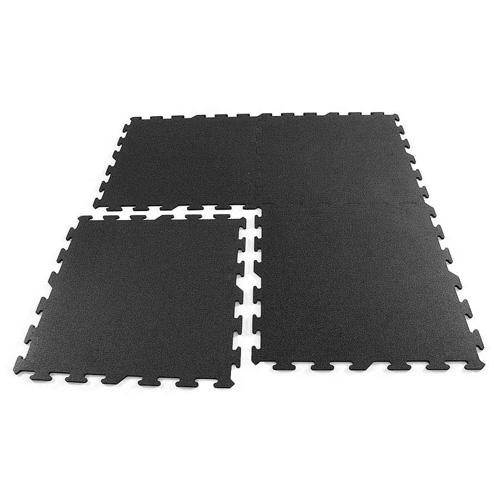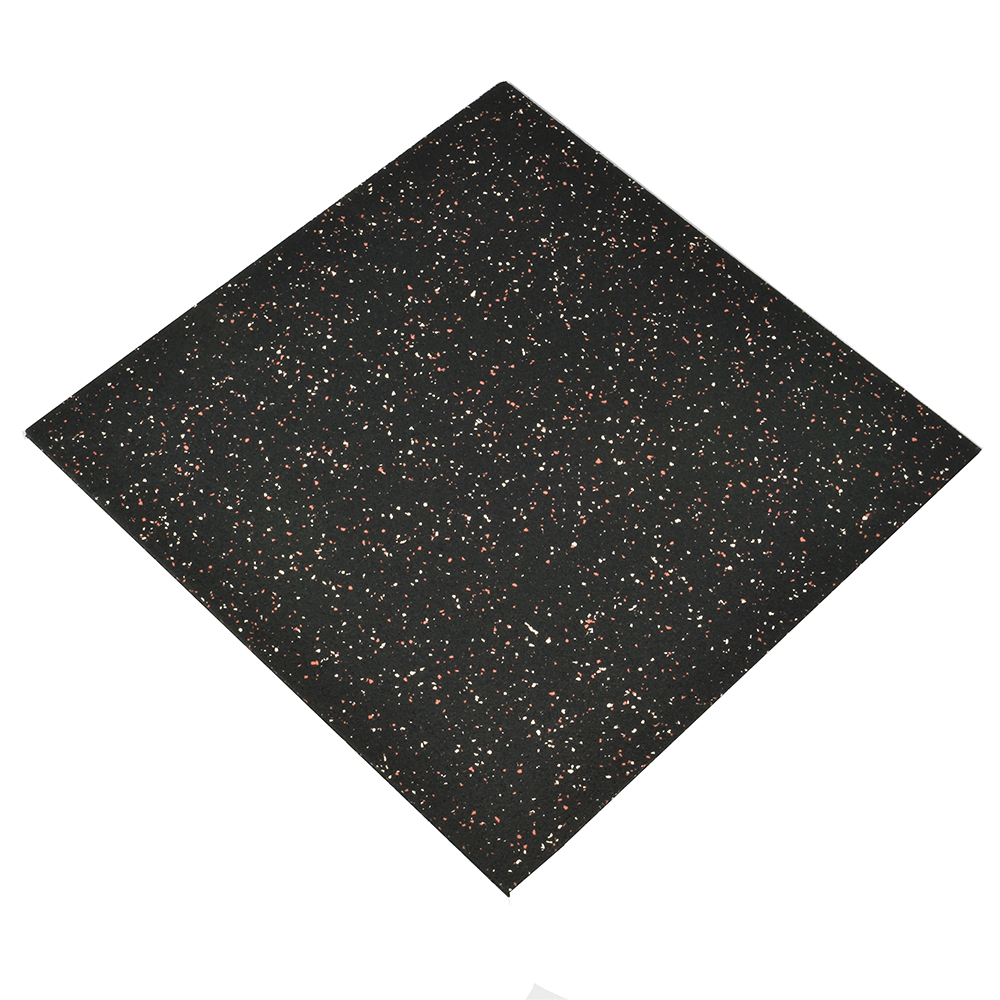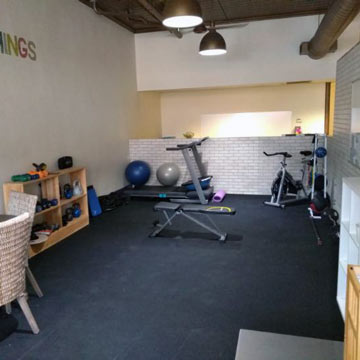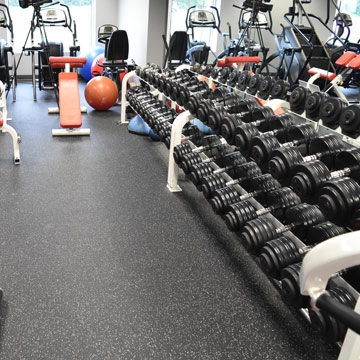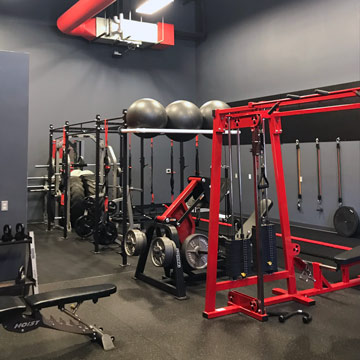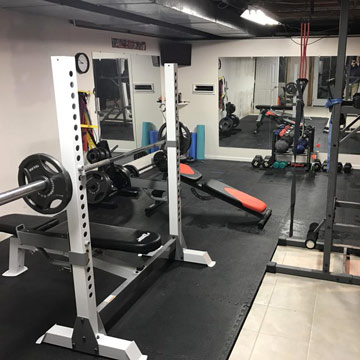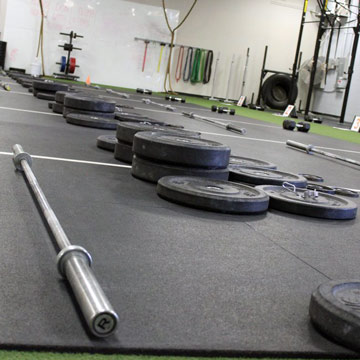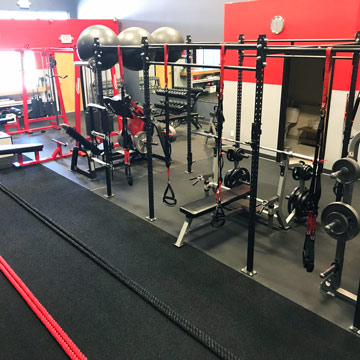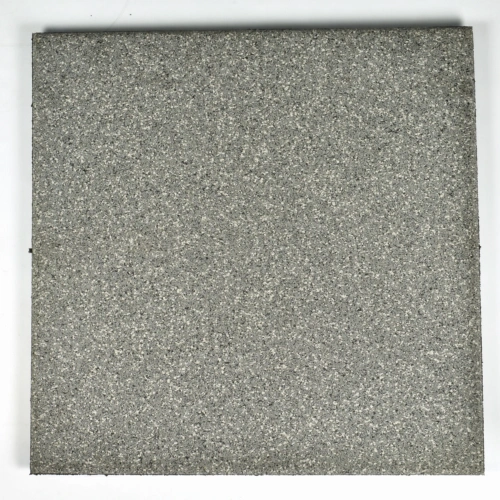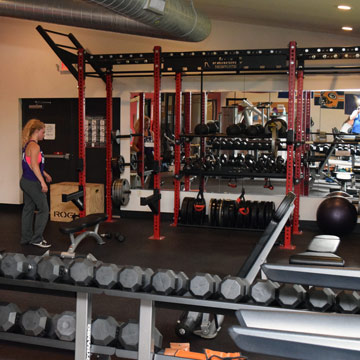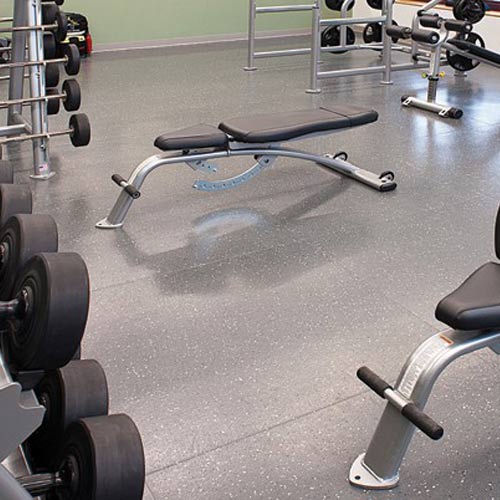 Rubber has been chosen as the preferred flooring material for commercial gym and home weight room flooring for decades. But with so many sizes, thicknesses, designs, and densities, how do you know which form to choose?
Consider Foot Traffic in Gym
First, consider how much traffic/abuse your gym floor will need to withstand. If you have a weight training facility used for competitive college or pro athletic teams, bodybuilding and powerlifting, it will need to be thicker and much more durable that those used in most home gyms or senior centers.
Rubber has built a reputation for protecting the subfloor through impact absorption, reducing vibration and cutting noise from machines and free weights. It is capable handling heavy exercise equipment and foot traffic. Rubber floors extremely durable, easy to clean, often made from recycled tires and is recyclable again at the end of its life.
Styles of Rubber Flooring
Rolled Rubber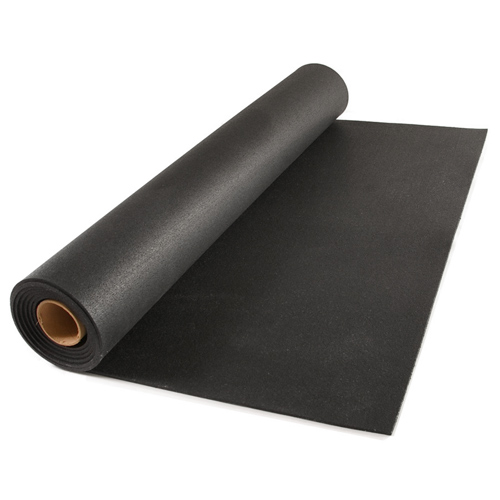 The thickness of your rubber flooring is generally where you are going to find the biggest differences in durability. A 1/4- to 3/8-inch rubber floor will suffice for light to moderate use while heavily-used areas will require a thicker rubber surface to match that lifespan. In areas where weights will be dropped, 1/2- to 1 1/2-inch rubber flooring is better equipped to handle the impact without damaging the subfloor. Although most thick rubber floors can greatly outlast a 15-year warranty under normal use, kettlebells, hex head dumbbells and heavily-loaded barbells are especially punishing to any flooring surface when dropped and will take a toll on even the best rubber floors eventually.
Rolled rubber is the least expensive rubber weight room flooring option (per square foot) for large areas and it leaves the fewest seams. However, due to the nature of its size and weight (often coming in 25-50 foot long rolls), installation can be difficult without help. Thickness options are also limited - generally to 1/2 inch or thinner.
Rubber Floor Mats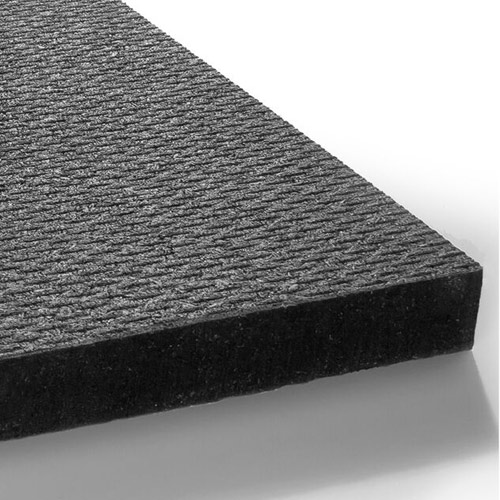 Rubber floor mats, often sold in 4x6 foot sizes, offer another economical option with the capability of a thicker surface than rolled rubber flooring. Rubber floor mats, also often used as horse stall mats, range from 3/8 to 3/4 inch thicknesses. While heavy and generally stable, these straight edge mats can separate from each other over time, especially when covering a large surface area. They are often used as supplemental padding in areas where heavy weights will be dropped during olympic lifts.
Interlocking Tiles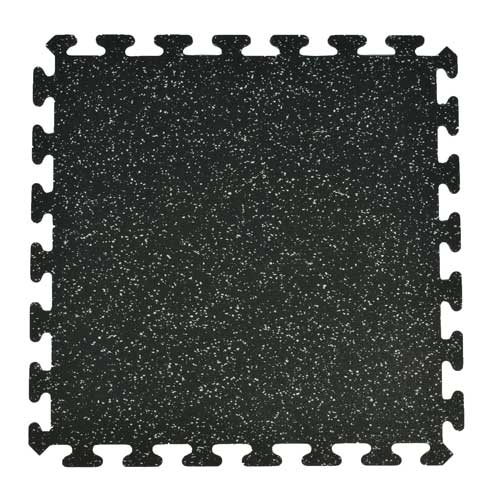 Puzzle-style rubber interlocking floor mats offer convenient installation and a tight, durable fit without shifting. They are often used in smaller rooms, due to the much higher cost per square foot and easy customization to irregularly shaped spaces. The smaller 2- to 4-foot rubber interlocking floor mats (1/4 to 3/4 inch thick) are easier to manage, especially if installed by a single person.
For cardio areas, where shock absorption is less of an issue, thinner rubber flooring will suffice just fine.
Unlike puzzle-style interlocking tiles, another of style interlocking tiles feature a hidden interlock. Once the tiles are interlocked together, you will just see a straight seam between the two tiles. These tiles tend to be at least one inch thick and are ideal for weight rooms where noise reduction is needed.
Square Tiles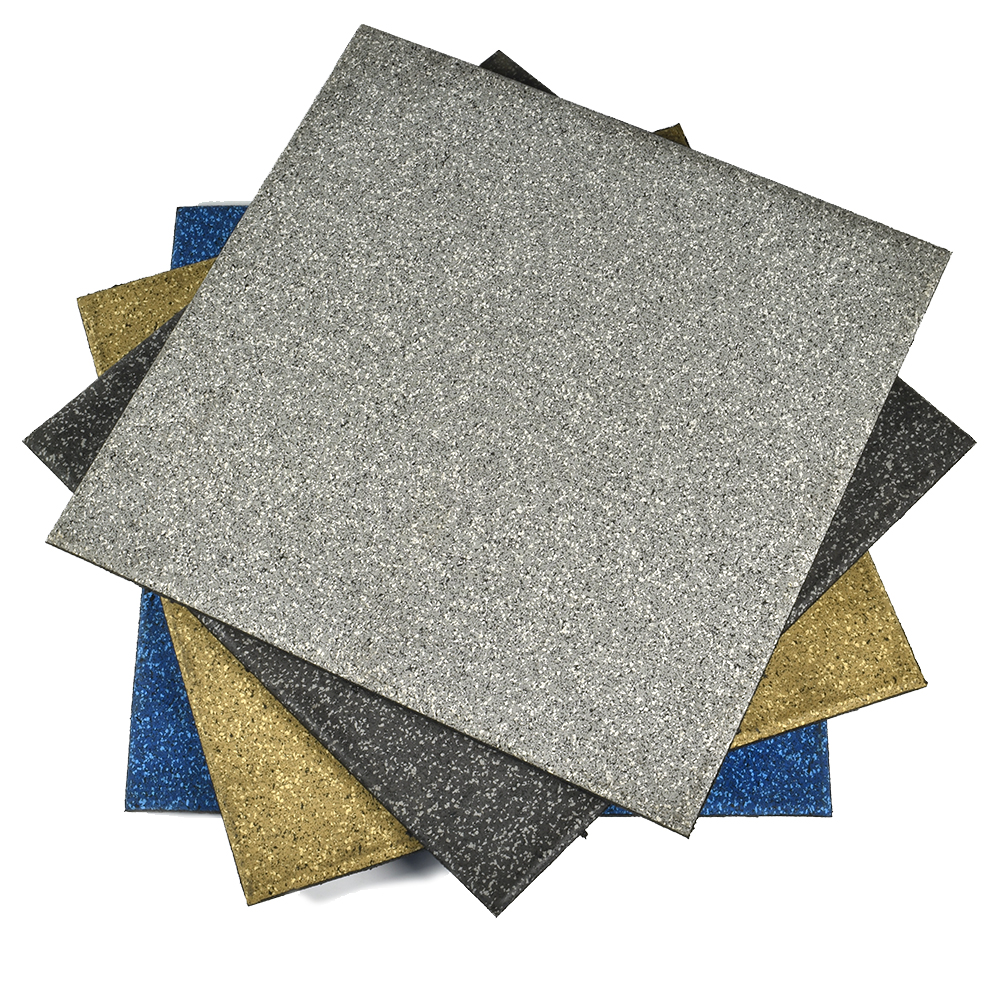 There are also square rubber tiles that feature straight edges. These tiles usually require a glue-down installation for gyms and weight rooms. The UltraTiles and dBTiles use Quad Blok connectors that connect the tiles together.
Alternatives to Rubber
Some gym goers prefer the feel and warmth of carpeting in cardio areas, but be careful as cleaning can become an issue as stains and bacteria are hard to remove from most carpeted surfaces.
Foam and plastic materials can also be used for weight room flooring. Like carpeting, however, great care should be taken when or if you decide to use these materials. Foam will indent under heavy objects.
PVC Plastic flooring, such as StayLock tiles, is rugged enough to handle heavy-weight equipment and offers to cushion similar to foam, but typically carries shorter-term warranties than rubber weight room flooring.
Vinyl flooring is used in cardio and group exercise areas as well as dance exercise studios. Vinyl flooring can feature a wood grain look or other patterns with various surface textures.
Whether you are a gym rat, fitness buff or just a recreational user looking drop a few pounds, there is weight room flooring out there to fit your needs. Most likely, it will be some form of rubber.