The Top 4 Uses of Rubber Floor Rolls 3/8 10% Color Geneva
By Julia Nass Created: November, 2017 - Modified: July, 2021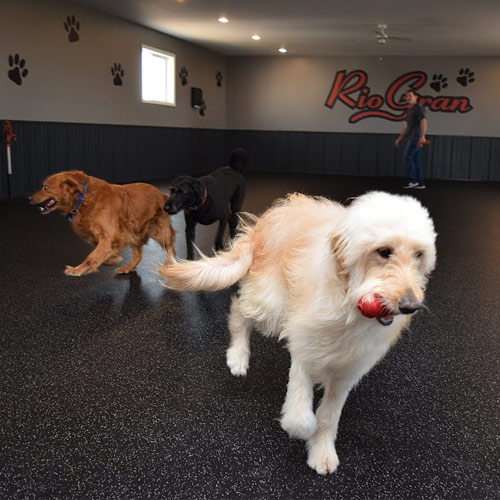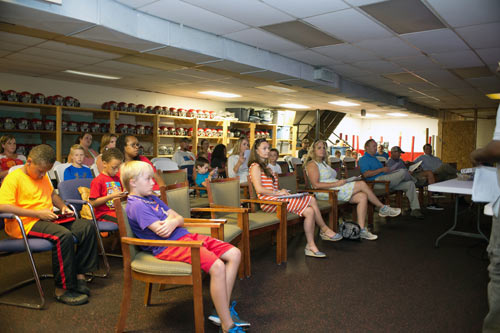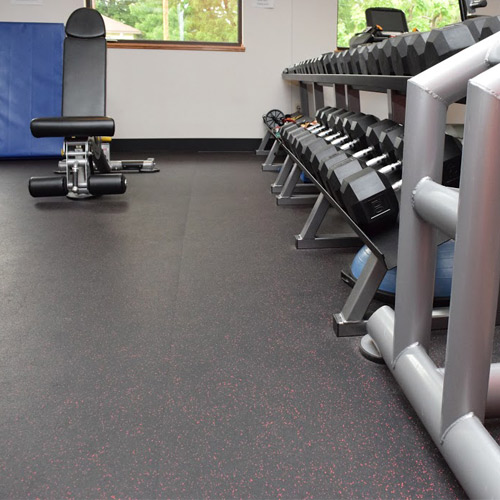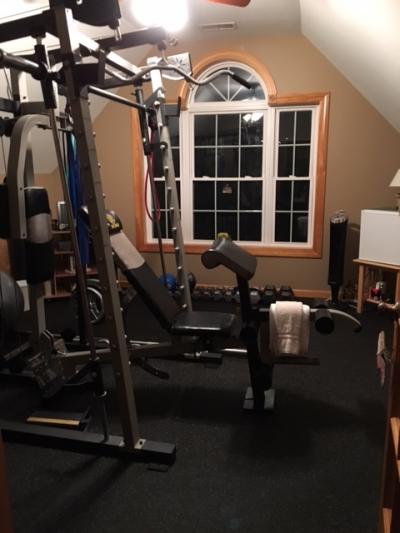 Customers utilize 3/8 Inch Black Geneva rubber rolls for a number of different reasons. Some are suggested by Greatmats, while others come from the creative minds of users. Check out the following top four uses of Geneva Rubber Rolls 3/8 inch.
1. Dog Play Area Flooring
Black Geneva rubber rolls turn into amazing dog play area flooring. Unlike concrete, rubber rolls do not run the risk of tearing up paw pads. Instead, the surface is soft enough to prevent paw damage. In addition to protecting paws, Geneva rubber rolls create dog play area flooring that supports healthy limbs as well. The rubber flooring allows just the right amount of traction so dogs will not slip and slide around, which helps prevent torn muscles and hip issues.
While dogs' safety and health is the top priority for any dog play area flooring, the floor's longevity is an added bonus. Geneva rubber rolls can be counted on for years down the line. The floor is durable enough to remain good as new despite heavy usage. The natural wear and tear caused by dogs - from muddy paws to nail marks - is no match for these tough rubber rolls.
2. Multipurpose Flooring
Versatility is another fantastic quality of 3/8 Geneva Rubber Rolls, which is why it's such a success as multipurpose flooring. For example, 3/8 Geneva Rubber Rolls fit the bill for program rooms that are meant for exercise, trainings, and meetings.
Rubber rolls make it easy to cover both large and small multipurpose spaces. These rolls can be ordered in any length from 25 feet to 100 feet. Installing the rolls is easy too. Rolls can be installed with double sided tape, but they can also stay in place without the use of any adhesives.
Take it from Greg from Ohio, who reviewed the multipurpose flooring.
''Excellent product. The factory cuts were straight which made fitting pieces together easy. I got the 3/8-inch roll and the 25-foot rolls were heavy to move, but once installed the weight keeps the rubber down without glue. The rolls did not stay curled at the end of the roll, it flattened nicely. I'm using this as a basement flooring directly over a Superseal subfloor, which is over concrete. The room is a multipurpose game room and workout room. I would purchase it again.''
3. Fitness Center Flooring
In the midst of all the hustle and bustle happening in a fitness center, it's important to have fitness center flooring that stays tough under all of the use. Rubber rolls hold up under foot traffic, heavy exercise equipment, and dropped weights. 3/8 inch of rubber protects the subfloor from damage and provides a safe space for the user to drop moderately heavy equipment, like free weights. Things can get noisy in a fitness center as well, but rubber rolls act as a sound dampener so sounds do not carry and aggravate.
For larger commercial spaces, fitness center flooring can quickly feel like a huge cost to bear. Not with 3/8 inch Geneva Rubber Rolls. These rolls are super economical. They provide some of the longest lasting fitness center flooring for one of the cheapest prices.
4. Home Gym Flooring
Rubber rolls do wonders as home gym flooring as well. The product is excellent for users who wish to permanently cover entire rooms. Alternatively, smaller rolls are perfect for temporary home gym flooring. Simply lay out a roll for the workout, then roll it back up and store when finished.
Looking for something environmentally friendly to add to your home? Rubber rolls are made in the USA from recycled rubber, so they are considered to be a green product. Therefore, rolls can contribute to LEED building points. Finally, this home gym flooring is easy to maintain. A regular sweep or vacuum will keep floors looking and feeling fresh. They can also be damp mopped with a pH neutral cleaner (to prevent rubber erosion).
Donna from New York installed 3/8 Geneva Rubber Rolls as home gym flooring. Here's what she had to say:
''Excellent product. We installed 5 - 25 foot rolls in our basement to put our gym equipment on. We did not glue down and you cannot tell where the seams are. I emailed Greatmats with some questions and they answered my emails very quickly. I would recommend this product. Just wish we could afford to do our whole basement!''
To Top it All Off
3/8 inch 10% Color Geneva Rubber Rolls stand on their own as wonderful products, but when you're buying a floor, it's not just the product that matters. It's the way people receive the product and the support they are given throughout the process. No matter how they are used, whether as dog play area flooring or multipurpose flooring, Greatmats' top-notch service makes buying rubber rolls a complete breeze. Get in touch at Greatmats.com to find out for yourself.