Top 5 Uses of Rubber Flooring Rolls 1/4 Inch Regrind
By Julia Nass Created: September, 2017 - Modified: July, 2021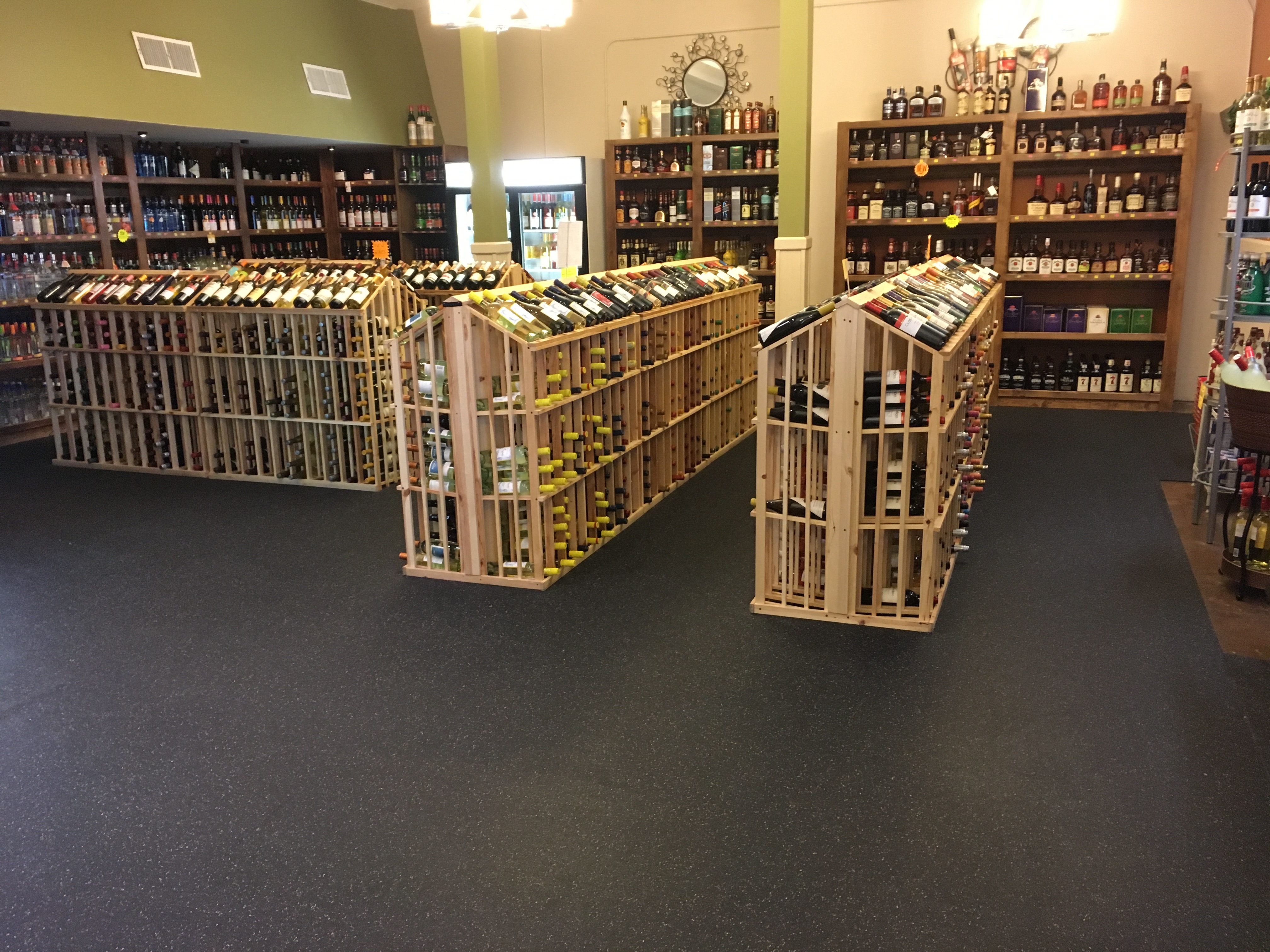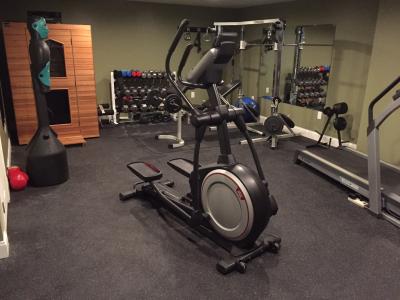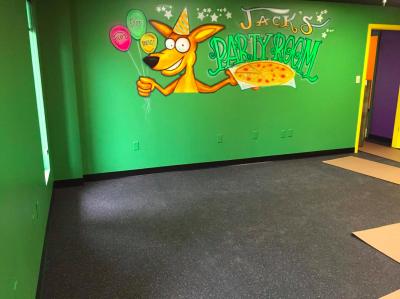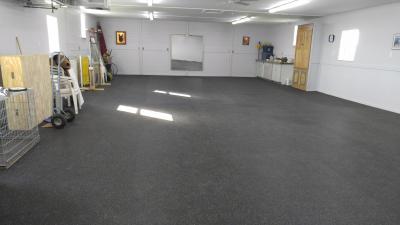 Happy Greatmats customers have discovered at least five fantastic ways to use Rubber Confetti Flooring Rolls 1/4 Inch Regrind, from dog training flooring to liquor store flooring. The customer reviews below highlight these uses. But first, a quick look at the ins and outs of these 1/4 inch thick rubber confetti flooring rolls.
The Specs
Rubber Confetti Flooring Rolls Regrind are made of 1/4 inch thick high-quality rubber. Each roll is four feet wide and can be cut to any length between 25 and 100 feet long. Because rolls are factory cut with precision, they will lay side-by-side without any gaps. Rolls are easily secured to the subfloor with double sided tape or an adhesive, although areas under 500 SF can be dry-laid. Ultimately, users find installation to be easy enough to do without any professional help.
These confetti flooring rolls are speckled with colors, which is why they are known as confetti flooring. Including this 10% of color saves on costs and is a more economical option than all black rubber rolls. This 1/4 inch thick rubber is made in the USA from 100 percent recycled rubber. Although the confetti flooring is a sound dampener and heat insulator, it is hard like car tire and will not provide significant fatigue relief.
Five Customer Uses
1. Liquor Store Flooring
''We are using it in our liquor store. It did a great job of covering the different types of existing flooring, concrete and ceramic tile that we had in the old building. It is much more comfortable to walk on for the long days required in a retail business. We are very pleased with the product.''
- Bob, Brookhaven, MS
''The product was shipped on time and arrived in very good condition. I was impressed with the quality of the material and your packaging of the product when it arrived. The rubber is intended for the protection of bottles if they fell off the shelving behind the counter. It has been a bottle saver.''
- Richard, Fairborn, OH
2. Home Gym Flooring
''I purchased the 1/4 Rubber Flooring Rolls for my personal gym in my lower level. The mats were exactly what I needed. The customer service was very helpful when I called to order, and the shipping was very fast. The floor looks and performs perfectly. I installed 500 sf in about 4 hours with a friend. The installation was relatively easy, and came out perfect. No visible seams, and the mats required no glue. However, I did use seam tape to ensure they stayed exactly where I put them. I would certainly order from Greatmats again.''
- Stephen, North Grafton, MA
3. Activity Room Flooring
''Product looked great and installed well. We used for an activity room at an after school center in Pontiac Michigan as part of a church mission project. Everyone was very happy and satisfied.''
- Jim A, Clarkston, MI
4. Dog Training Flooring
''Hi Greatmats, we just wanted to let you know how much we love the new rubber flooring in our dog training school. We installed it over drycore subflooring to allow the dogs to jump at their full competition heights will minimal risk to their joints. The dogs love it. The traction they get on the flooring is awesome. I have a YouTube link so you can see the Greatmats flooring installed and being used. You have a great product, and as our school expands we will be ordering more!''
- Kellie, Wasaga Beach, ON
5. Indoor Paintball and Lasertag Flooring
''We ordered a little over 2,000 square feet to do the entrance to our indoor paintball and lasertag facility, Jack's Ultra Sports. I believe lead time was around 2 weeks, from the time we ordered until we received, which wasn't an issue. The Rubber rolls were delivered wrapped and undamaged on a pallet and made it easy to move around. When we got to laying the rolls, we noticed that 2 rolls were quite a bit thicker than the rest. We emailed back and forth with Greatmats, and they replaced our 2 rolls hassle free! Big thumbs up to them for standing behind their product and delivering two replacement rolls so we could finish our entrance area. We are happy with the quality of the rubber flooring and would buy from Greatmats again!''
- Andy, Conway, AR
More Ideas and Support
If 1/4 inch thick rubber confetti flooring isn't exactly what you need, Greatmats offers many other rubber flooring rolls to choose from. Further, if you're still feeling stuck on how to solve your flooring issues, or if you have a flooring vision you need assistance fulfilling, reach out to Greatmats customer service team. There are tons of flooring solutions out there, which may feel overwhelming and difficult to sift through. Greatmats employees do whatever they can to make the process as stress-free as possible, starting with online and over-the-phone support.