Rubber Flooring Roll Geneva 1/4 Inch Black 10 LF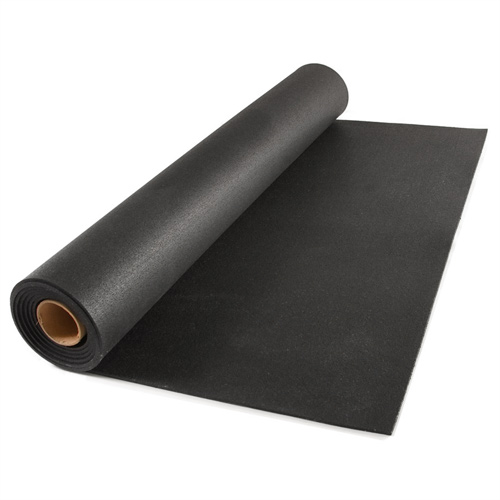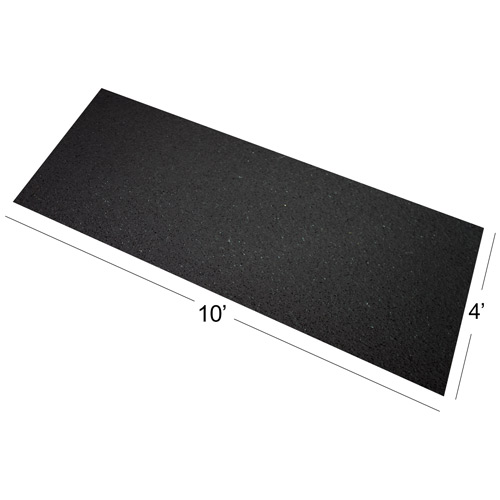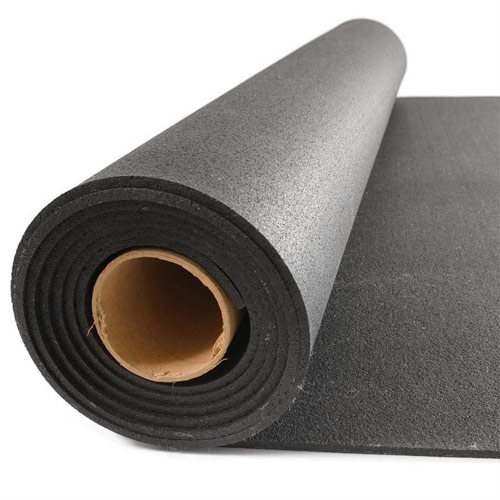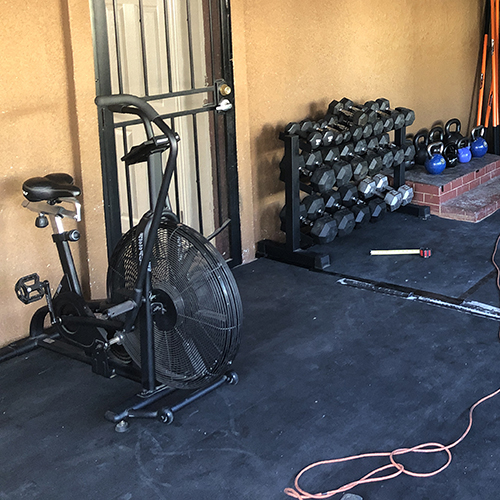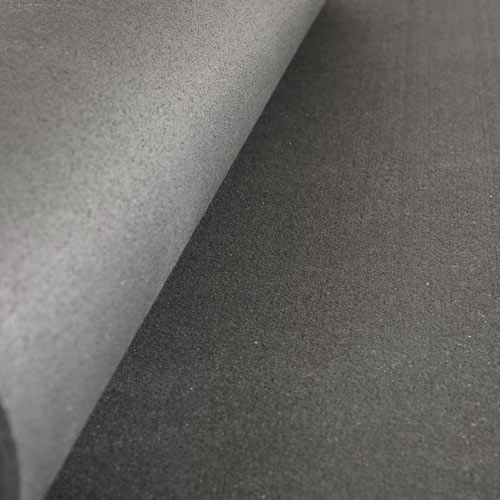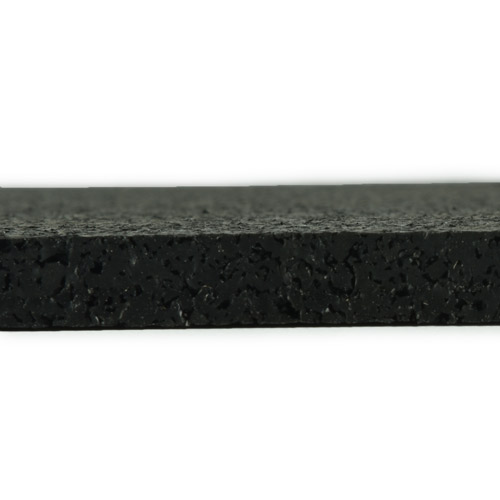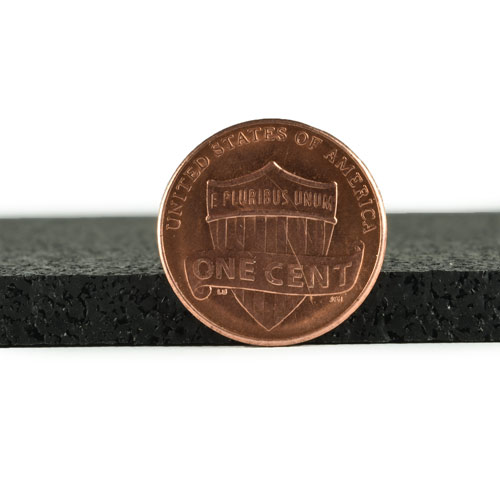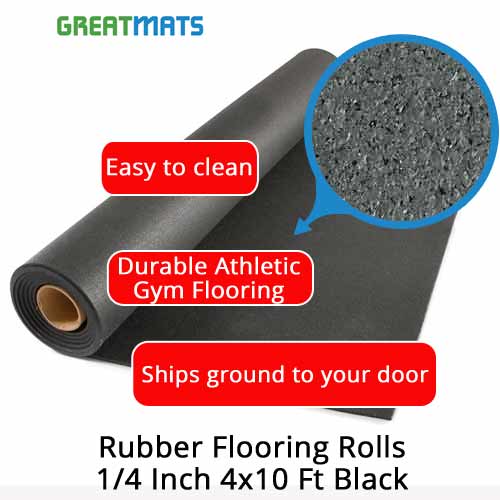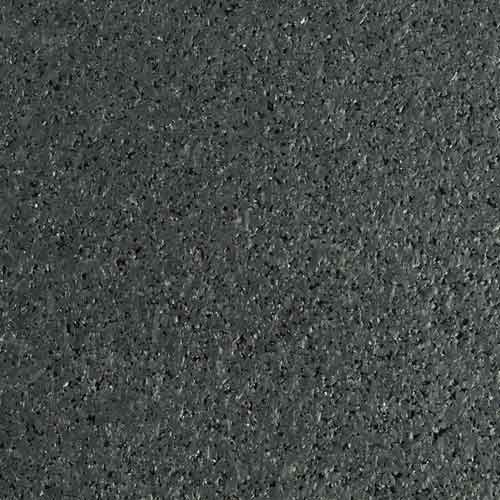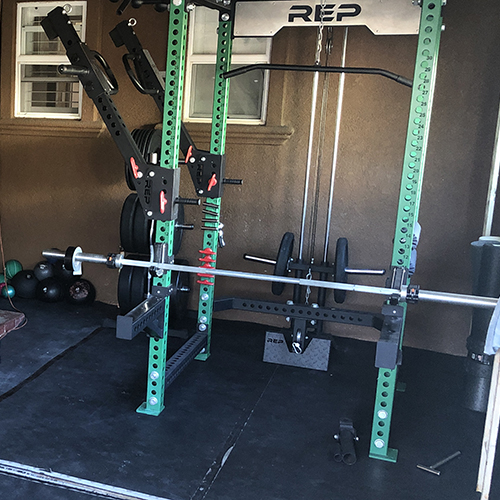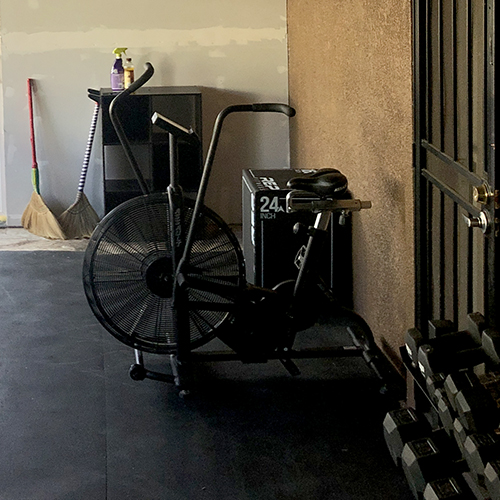 Ships ground to your door
Durable athletic gym and exercise flooring
Easy installation, no adhesive required
$155.50
/roll
(You Save 20%)
Call for Better Price on Volume Orders
(1 Reviews )
Ships Out: Estimate 2-4 Weeks on Average
How Much Flooring Do I Need?
Lead times may vary based on color selection and quantities. Please call for availability.
VIDEOS
4x10 1/4 Inch Rubber Flooring Roll Features and Benefits
Rubber Rolls Install Video
Rolled Rubber Flooring Features and Benefits
TOP FEATURES
Ships ground to your door
Durable athletic gym and exercise flooring
Easy installation, no adhesive required
Great for home gym floors, basement floors and exercise rooms
Easy to clean
Easy to roll up and store
Economical rubber flooring roll option
Use Types
Home Gym Floors, Home Rubber Flooring, Portable Rubber Rolls, Home Exercise Flooring
NOTE: This item is a custom order and is not returnable.
1/4 inch rubber mat, 1/4 inch rubber flooring, Black rubber mat roll
Rubber Flooring Roll Geneva 1/4 Inch Black 10 LF has quite a few smart use case situations, including as a flooring option for an exercise area in your home. The tough rubber material will protect the flooring underneath from any heavy exercise machines, such as a treadmill or a resistance machine, as well as from small free weights.
Our Rubber Flooring Roll Geneva 1/4 Inch Black 10 LF material is the perfect option if you're looking to cover a small area with black home rubber flooring material. At 40 square feet in coverage area, our 1/4 inch rubber mat gives you a great value per square foot. And the size and weight of the home rubber gym floor roll means it isn't too heavy or too large to be easily stored for times when you need to roll it up and return to the original flooring.

Please note: When installing end to end this material will need to be cut square on the ends. The ends of this product are not cut square at the factory. Interestingly enough, this is industry standard. On site installation will require that the ends of this material is cut square using a sharp utility knife, if the material is be installed end to end.

The material is not cut to a perfect 10 ft length. The rolls are 10 ft at minimum and often a few inches longer, this is common in the industry for rolled rubber material. The material is very easily cut to length, with a sharp utility knife and a straight edge.
Rolled rubber is an excellent choice for any room where a tough and durable rubber flooring is needed. You can even use our 1/4 inch rubber mat in the basement or garage to create a safe and durable flooring surface. This will enhance the appearance of any room that has a boring cement floor now, while also providing a bit of a thermal buffer from the cold cement.
Usage Ideas for 1/4 Inch Rubber Mat
With its 40 square foot coverage area, the 4 x 10 rubber mat is of a convenient size for an island installation, meaning you'll just place the 1/4 inch rubber mat in a portion of the room, rather than filling the entire room. This is a smart installation idea if you're placing the 1/4 inch thick rubber mat in a large rec room in a basement, where one part of the rec room has a seating area and another part has exercise equipment.
Wall-to-Wall Installation of 1/4 Inch Rubber Mats
You also could create a wall-to-wall installation in a basement area, covering the cement flooring with a durable type of flooring that will slow the cold temperatures from the cement floor from reaching your feet. And even though the rubber flooring is firm and tough, it will feel better to walk on than the cement floor. You can cut these 4 x 10 rubber mat rolls to fit any installation area you need. We manufacture the 1/4 inch rubber mat flooring to within a width tolerance of 1/4 of an inch for the 4-foot width of the roll.
Exercise in the Garage with 1/4 Inch Rubber Flooring
Another usage idea for this 4 x 10 rubber mat is to roll out the mat on one side of your garage, while leaving the other side for storing your vehicle. You can then place exercise equipment over the rubber flooring on that side of the garage.
Create a Man Cave with 1/4 Rubber Rolls
Although the rubber material works especially well for exercise areas, you have a few other usage options too. You could lay out this 1/4 inch rubber mat in a basement or garage to create flooring for a man cave. Perhaps the cement flooring in the area is discolored or has cracks. The rubber flooring will cover those, helping you create a seating area that looks nice and will hold up to heavy usage. Our 1/4 inch thick rubber mat is available in a striking all-black color.
Make a Play Area with 1/4 Inch Rubber Mat Rolls
If you have an unfinished attic area in your home that just has a plywood floor, you can roll out our 4 x 10 rubber mat to create a temporary play area for your kids during rainy days. The rubber flooring will protect the children from the potential of receiving splinters from the rough plywood.
Safe Pet Area with 1/4 Inch Rubber Mats
If your family just picked up a new puppy, our 1/4 inch rubber mat is a great idea. No more need to worry about the puppy soiling the floor in a laundry room or family room where you've set up a temporary puppy play area when you lay down the rubber flooring. The puppy can play on the rubber floor safely, and any accidents the puppy has will not damage the original floor, but messages should still be cleaned up in a timely manner. The 1/4 inch thick rubber mat will not absorb liquids, but may allow for some slight permeation over time if soaked or power washed, making it easy to clean up after the puppy.
Regardless of how you will make use of the Rubber Flooring Rolls 1/4 Inch 4x10 Ft Black material, you can count on the high quality manufacturing and toughness of this flooring. Our 1/4 inch thick rubber mat is manufactured within a thickness tolerance of plus or minus 0.02 inches, which ensures you won't have weak spots in the 4 x 10 rubber mat. Any weak or thin spots in the flooring - as you sometimes see with poorly-made rubber flooring - could lead to buckling or folding of the 1/4 inch rubber mat when it's placed under pressure, leading to a failure of the product. That is not a concern with our products.
This rubber flooring offers a material hardness rating of Shore A 60, which ensures a firm and durable surface. Additionally, you can count on the quality of this Made in the USA flooring material, as it carries a 5-year limited manufacturer's warranty.
1/4 Rubber Mat Installation Options
You can either dry lay or adhere the 1/4 inch thick rubber mat to the sub-floor. A dry lay installation works better when you're going to have some heavy materials, such as an exercise machine or a weight bench, on top of the flooring to hold it down without sliding.
If you do notice the 4 x 10 rubber mat sliding around at all, you can install the mat using a double-sided tape down method, using either a carpet or vinyl type of tape.
Each roll of flooring weighs 60 pounds, so you may need some help moving a 1/4 inch rubber mat around after it arrives at your home and when you're moving it into place for installation.
Should one side of the rubber flooring roll become damaged or discolored, you can flip the roll over and use the other side, as the material is reversible. This versatility really contributes to the value you'll receive with this flooring, as it will be usable and look great for a long time.
1/4 Inch Rubber Mat Cleaning Options
For a basic cleaning of these Rubber Flooring Rolls 1/4 Inch 4x10 Ft Black mats, you can sweep or vacuum it to remove dry debris. Some customers choose to sweep the flooring on a daily basis because of heavy usage, while others only need to sweep or vacuum once or twice a week.
For a more thorough cleaning of the 1/4 inch rubber mat, you can use a damp mop and a neutral pH floor cleaner. Don't oversaturate the flooring, to prevent permeation. It can be allowed to air dry, although running a basic household fan in the area after the mopping will ensure the material to dries more quickly.
If you end up with excess water on the floor, either from using too much water while mopping or because of a spill, we suggest you remove the excess water with a wet/dry vacuum or with an absorbent towel.
Like all rubber flooring, this product does have a noticeable rubber smell that may last for several days after installation. Some people are more sensitive to this odor than others. If you're installing the flooring in a room with limited air movement, you will probably notice the smell for a longer period of time after installation. A greater level of air movement over time will minimize the odor faster. You sometimes can minimize the odor by thoroughly cleaning the flooring with a mop and neutral pH floor cleaner immediately after installation.
Ordering Options for 1/4 Inch Rubber Mats
Our 1/4 inch rubber mat is in stock and will ship direct to your door via ground service. It typically arrives within 3 to 6 working days from the time of order. Orders with 5 or more rolls will ship via freight delivery with liftgate. The customer must be present at time of delivery to accept and sign for the material. Beyond the all-black 1/4 inch thick rubber mat option, we have this product available in 10%
Rubber Flooring Rolls 1/4 Inch 4x10 Ft Colors
options.
We offer the best quality rolled rubber flooring at the most competitive prices. We also offer custom cut lengths of rolled rubber as required for your project. (Understand that the actual product length will be a few inches longer than 10 feet in a non-custom order.) Please contact our customer service team to learn about all of your ordering options for the high-quality Rubber Flooring Rolls 1/4 Inch 4x10 Ft Black product. We also can send you a sample of this flooring if desired, allowing you to see the high quality.
Please Note:
Cut lengths for our rolled rubber products are provided as a courtesy at no additional cost to customers. In some cases, the manufacturer may provide a cut length within two pieces of material. In other cases, the manufacturer may send material that is over or under the specified linear footage. In all cases, the manufacturer is required to supply the overall amount of material per order. It is common for rolled rubber jobs to have butt seams or cut end seams within one roll or run.
Maintenance
Use a neutral Ph cleaner, such as Taski Profi.
Shipping
Ships via ground service or freight delivery with lift gate to your location.
This Product Ships UPS Ground, FedEx Ground and/or Freight.
Please review our shipping disclaimer.
ACCESSORIES
Accessories for RUBBER FLOORING ROLL GENEVA 1/4 INCH BLACK 10 LF
ANSWERS
Product Questions:
Q: I put this on my pourch and when it gets hot it buckles at the seams how can I fix this problem
A: This product will expand in direct sunlight and when exposed to heat, it is designed for inside use.
Q: I intend to use this is a basement laundry room - will this product develop mold or mildew if it gets water on or under it?
A: Mold can grow where ever moisture is present. This product does not have anti-fungal additives. View our other options for
laundry rooms
.
Q: can the 4' x 10' black flooring be installed over carpet? How?
A: Rolled rubber needs to be installed over a hard flat surface. Generally carpet is not a recommended surface for rolled rubber, and it depends on the density of the carpeting. If the carpet is soft the rubber can wave and not lay flat, especially when walked on.
Q: If I lay multiple mats I can lay them close enough but is it still good enough to make it seem seamless as if it is one big sheet?
A: The seams are very very thin, so this is common to have multiple strips to make your area. View our
installation guide
for rubber.
Q: We recently installed new hickory (engineered) wood floors, finished with a polyurethane/ aluminum oxide coating for wear. Assuming no moisture intrusion, is there a risk of this product staining the wood over time?
A: We recommend that when installing all rubber material over any hardwood flooring to use a craft paper between the rubber and the hardwood.
Q: I want to hang rolls as partitions on pipe corrals to keep my horse from injuring herself by kicking out at her neighbor. What thickness do I need to ensure it will withstand a danger of puncture, and how much does it weigh per roll?
A: The thicker the better, maybe 1/2 inch is best.