Are Rubber Floor Mats Suitable For Welding
By Paige Cerulli Created: March, 2022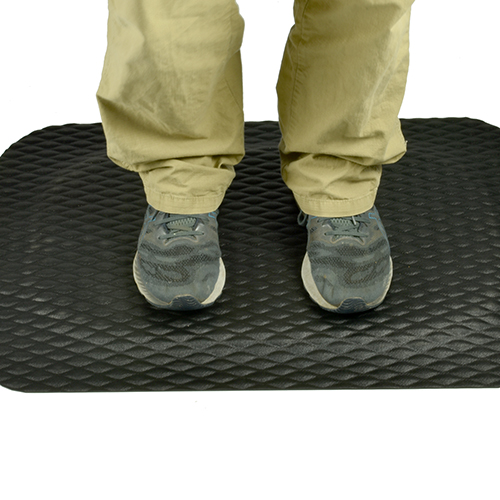 When you're welding pipe, sheet metal, or other metals, you need to invest in a flooring that can not only withstand the sparks and wear and tear generated, but that also helps to keep you safe and comfortable. Rubber floor mats for welding can offer an affordable and practical solution, whether you're creating a welding space in your personal shop or need flooring for your industrial setting.
Rubber Floor Mats for Welding
While rubber can be an ideal flooring choice for welding, you don't want to choose just any rubber product for your welding area. Instead, it's important to look for certain qualities in your welding flooring.
Fireproof Design
Rubber is resistant to sparks and flames, making it one of the safer welding floor materials that you can choose. While you'll find that some welding mats feature a foam core for extra comfort, that core should be fully covered by rubber for a truly fireproof design.
Keep in mind that you need a product that's durable enough to withstand not only sparks, but weld spatter. Rubber performs well on both fronts.
Traction
Welding is inherently dangerous, and you don't want to slip or lose your balance when you're holding a torch. Choosing a safe surface can help to prevent potential injuries.
As you explore rubber flooring products, make sure that you choose one that maximizes your traction. Some mats even feature raised and textured edges that provide extra grip, and extra safety.
Anti Fatigue Properties
If you spend long hours welding, then you're already well aware of how your knees and back can start to ache during the day. This is also true if you use your welding space for other types of work and spend a lot of time on your feet.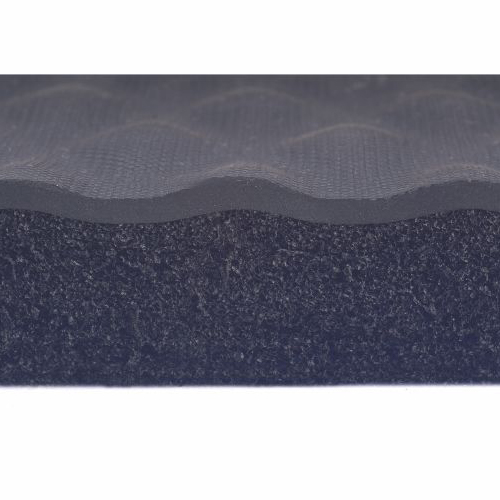 Some welding mats offer anti fatigue properties. By adding a bit of cushion and instability to the mat, the flooring naturally keeps the muscles in your legs working.
The result is that you'll feel fewer effects from standing still for a long period of time. You'll be more comfortable at the end of the day, and you'll be better able to work and stay focused for a longer duration.
Durability
Rubber is highly durable, but it's important to choose a product that's suitable for how you'll be using it. If you're doing the occasional welding project at home, then your typical rubber mat may be enough.
But when you're looking for flooring for an industrial facility or shop where you have multiple workers welding all day, you'll need matting that's up to the job. Choosing rubber floor mats for welding that are intended for industrial use will ensure that you're making the most of your flooring investment.
Rubber Floor Mats for Welding for Sale
At Greatmats, we have several rubber floor mats that are suitable for welding. The best option will depend on your budget and
Weldmaster Mat 2x3 Feet
The Weldmaster Mat 2x3 Feet brings anti-fatigue properties to your welding station. Made of a ⅜ inch closed cell foam base that's bonded to an ⅛ inch rubber surface, this mat provides the cushion that you need to stay comfortable, while also being durable enough for welding settings.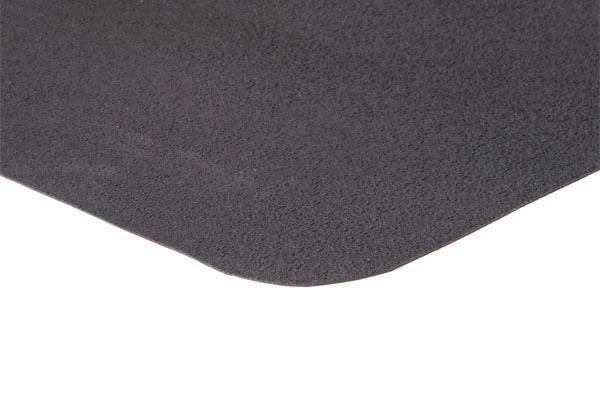 The rubber top of the mat is spark resistant, and it also resists common fluids and most chemicals, making it ideal for those multi-purpose stations where you do more than weld. Its rubberized wear surface outlasts other wear surfaces, and with less than a 1% loss, it's a highly durable addition to your shop.
This mat is backed by a limited three-year warranty, and it's made in the USA.
Hog Heaven Anti Fatigue Indoor Mat 33x58 x ⅝ Inches
The Hog Heaven Anti Fatigue Indoor Mat also makes an ideal choice for welding. The mat is welding safe and electrically conductive.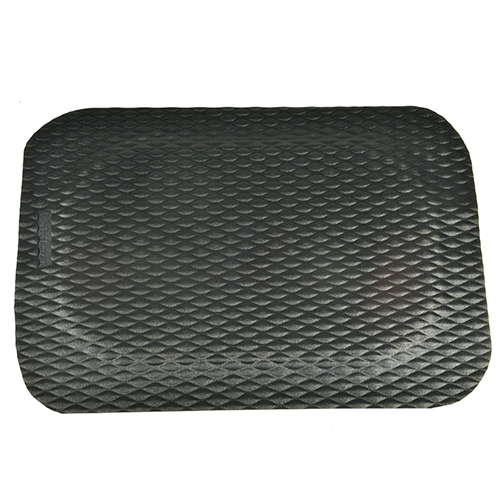 This mat is resistant to chemicals, while also being grease- and oil-proof. It features a durable nitrile rubber top paired with a closed cell foam cushion, making it a comfortable choice for those long hours on your feet.
While the mat does feature two layers, the cushion is permanently molded to the rubber top for excellent durability. As a result, the mat is ideal for indoor commercial and industrial use.
This mat is also certified slip-resistant by the National Floor Safety Institute, and its rubber borders won't curl up, making it a safe addition to your workspace.
Weldmaster Mat per SF Custom Cut Lengths - 3 Ft Wide
When you're flooring a larger space or need flooring for multiple welding stations, a pre-cut mat might not be the best solution. In these cases, the
Weldmaster Mat per SF custom cut lengths
might be a better choice.
You'll enjoy all of the same benefits that you would get with a pre-cut mat with fixed dimensions, but with a custom-cut length, you can purchase the precise amount of flooring that you need for your project.
This mat measures three feet wide, and with a custom cut length, you can minimize waste.
Weldmaster Mat per SF Custom Cut Lengths - 4 Ft Wide
If you like the idea of a custom cut length of flooring but need more coverage than the three-foot-wide Weldmaster Mat offers, this
four-foot-wide Weldmaster Mat
might be the right choice. It's ideal for welding shops, manufacturing, and machine shops where you need a quality mat and plenty of coverage.