How Much Are Rubber Dairy Cow Mats?
By Lisa Hobbie Created: August, 2020 - Modified: July, 2021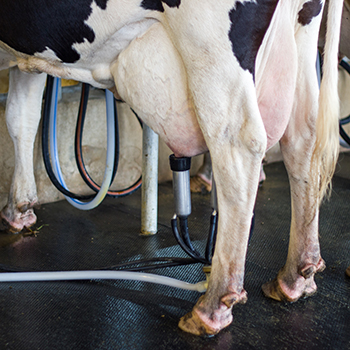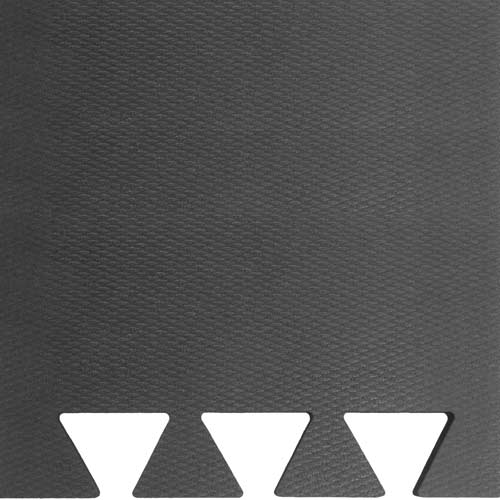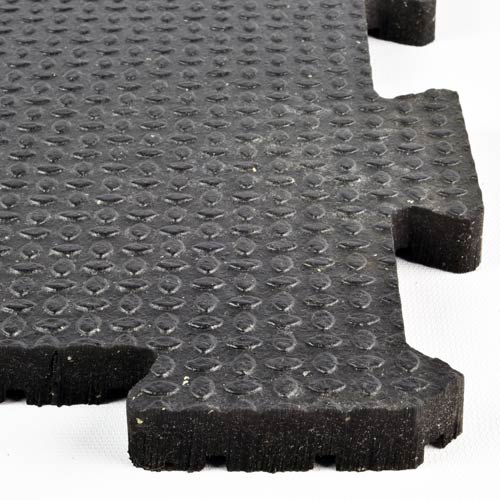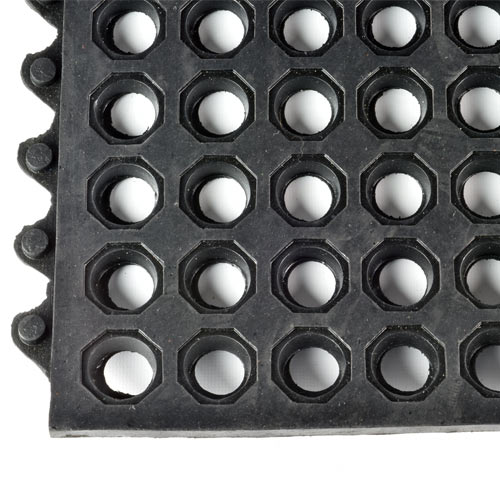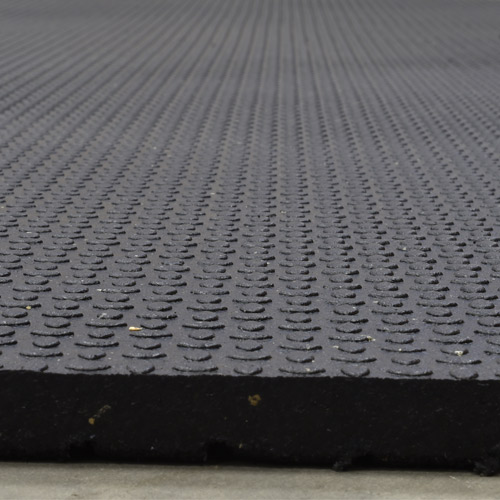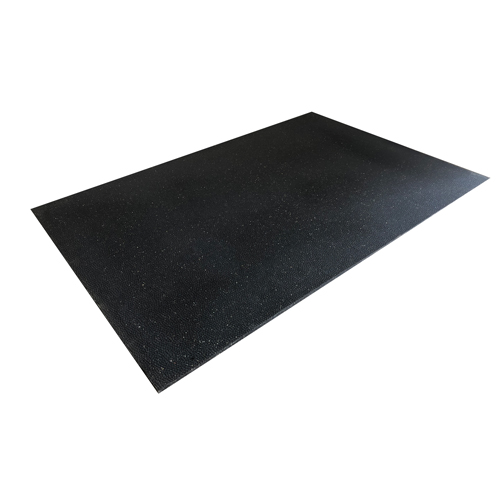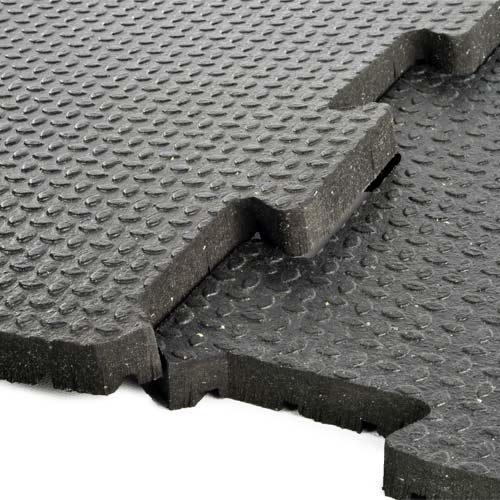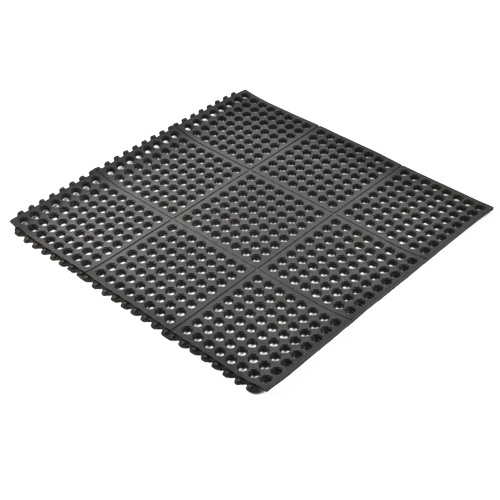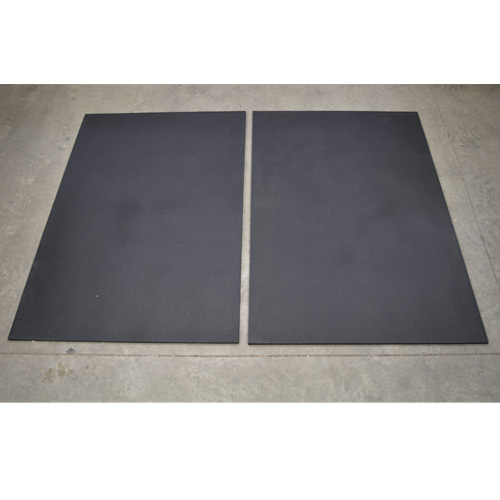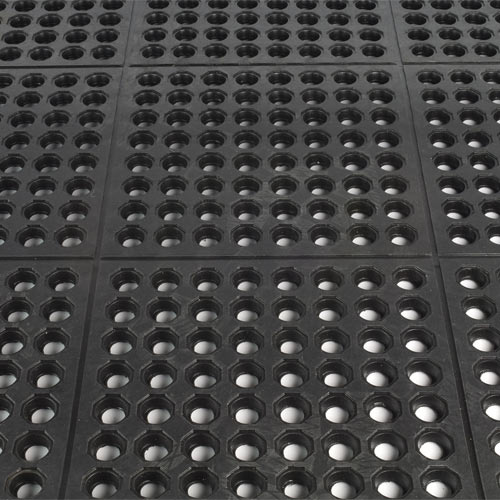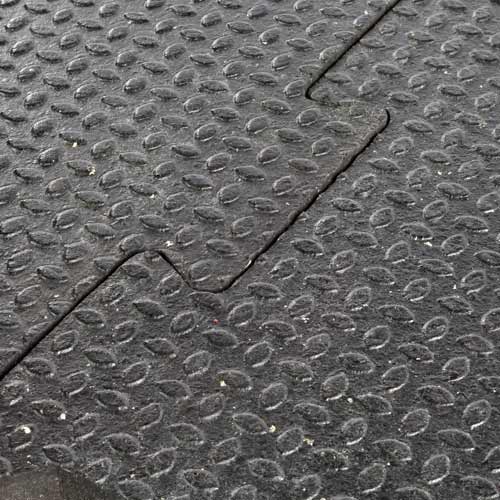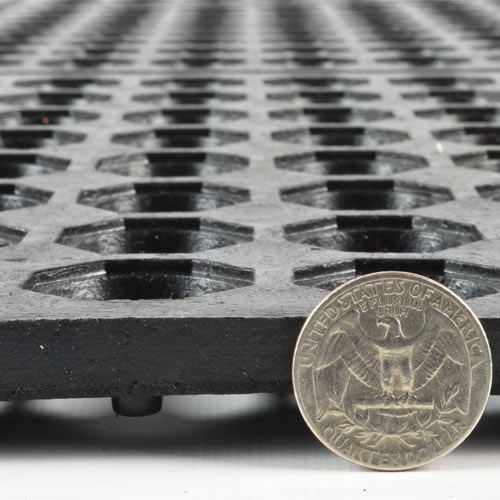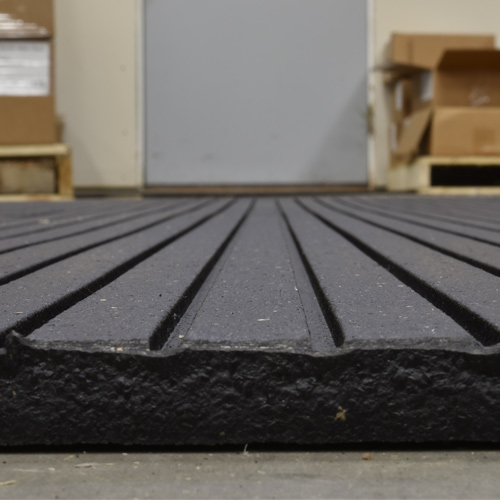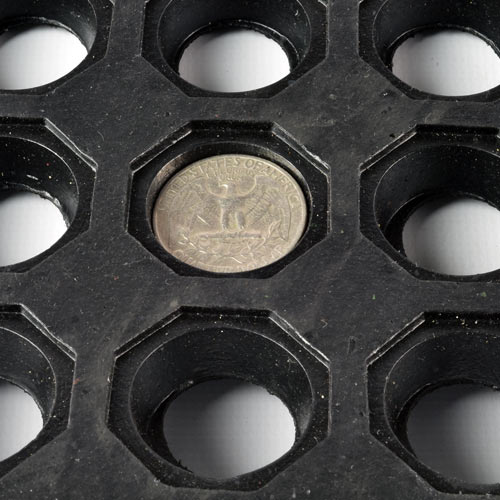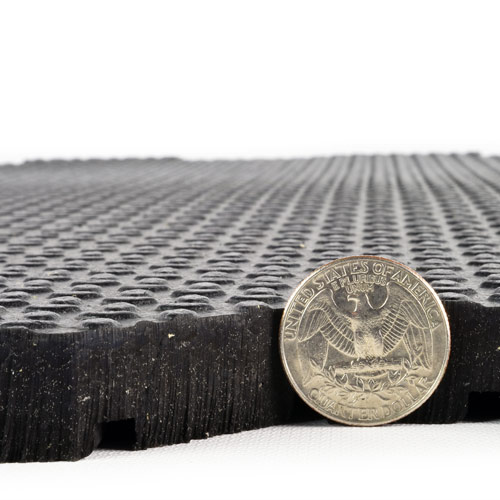 Keeping your livestock healthy, safe, and comfortable is likely one of your top priorities if managing a dairy farm. Using dairy cow mats is one way to do just that. Dairy cow mats are designed to keep barn floor and stall areas cleaner, warmer, more comfortable for the cattle. 
They provide traction that helps prevent the cows from slipping, and they make for a solid surface that helps keep the cows from falling. If cows are kept in a free stall for resting and lying down, dairy cow mats provide insulation and cushioning benefits. They are also used in a milking parlour environment to keep cows more comfortable as they stand for long periods, making the time it takes to give their milk less harsh on their bodies. There are a number of great dairy cow mats at Greatmats. 
Costs of Rubber Dairy Cow Mats
25 Pack of 4x6 Mats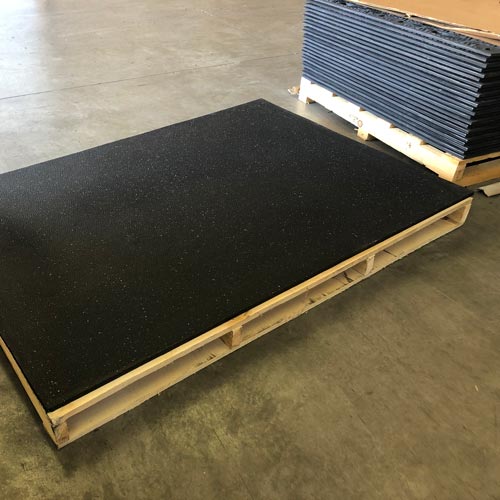 If you know you are going to need
numerous dairy cow mats
to cover a large area, this bundle of 25 is an amazing value.
Each 25 mat bundle costs just over $1,000, or about $1.80 per square foot of coverage.
The mats are made in the USA from recycled rubber, and it features a trued straight edge for a perfect fit. They are totally non-absorbent and non-porous, guaranteeing a waterproof barrier in all weather conditions. 
These mats provide comfort and protection with 23.17 square feet of coverage per mat and come with a 12-year warranty. They also provide excellent traction and lower bedding costs. 
Black Interlocking 4x6 Mats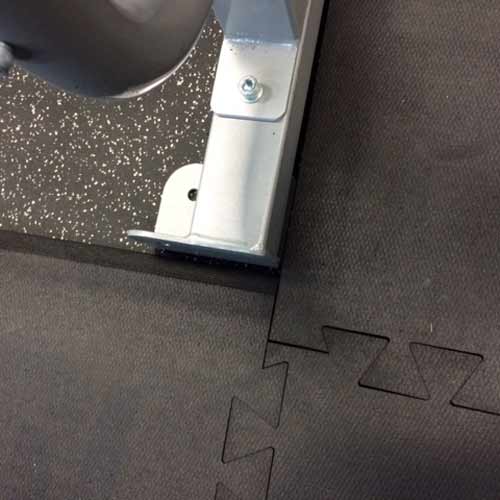 Dairy cow mats
designed specifically for large animals are these clean green rubber mats. They are 2-3 times stronger than similar rubber mats, and their TreadSafe traction system provides secure footing in wet and dry conditions. 
Priced at about $90 each, or near $3.75 per square foot
, these mats are extremely strong and durable, and they help to create a safe environment. They feature a non absorbent texture and maintain an antifungal and antibacterial structure. 
Vulcanized 4x6 Rubber Mats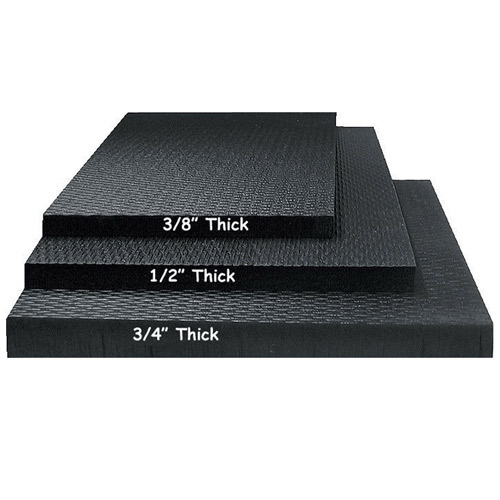 These
multi-purpose rubber mats
perform really well as dairy cow mats. They can often be found for
less than $50 each, or slightly more than $2 per square foot of coverage
. They are non-absorbent, antibacterial, and antifungal. The rubber surface is slip resistant and provides comfort and protection. 
This cow mat option will not curl or buckle under pressure, and the cushioning benefits enhance the cows' overall health and protect animals' leg joints. They protect animals from moisture where freezing and thawing conditions exist, and they also provide excellent traction. 
Sundance 4x6 Mats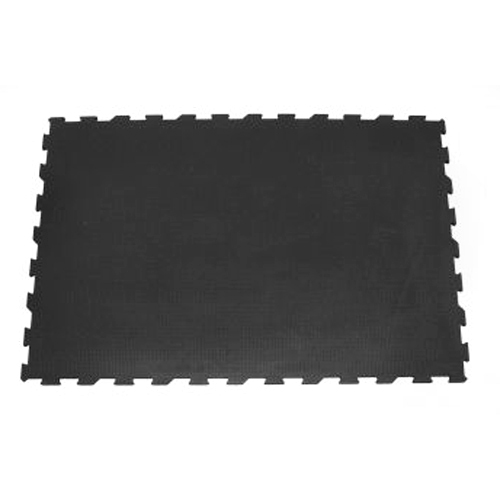 These
4x6 dairy cow mats
are durable, ¾ inch thick rubber options that do an excellent job absorbing shock and providing traction and comfort. Each mat is
just over $51, or slightly more than $2 per square foot
of coverage. It has anti-fatigue benefits and insulates against cold and damp conditions. 
Not only do the 100 percent recycled rubber mats reduce bedding costs, but they also help keep cows from slipping and getting injured. The straight edge makes for a simple installation process, and the 100-pound mats are not easily knocked out of place. These dairy cow mats will also help keep mud from forming and make stall clean up a breeze. 
3x3 Ring Mat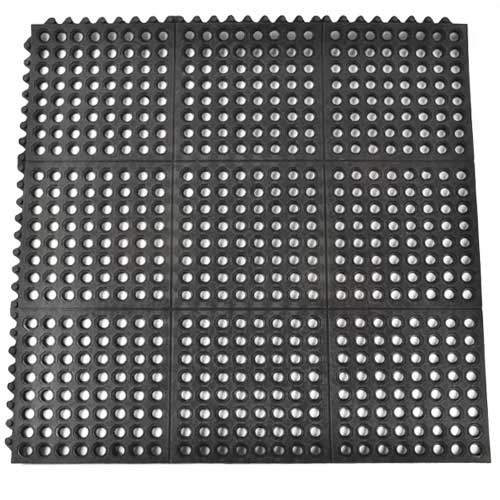 For
waterproof dairy cow mats
that are designed for excellent drainage, these are it. They
cost about $22 each, or roughly $2.40 per square foot
. 
The ring mats are made from durable material and are great for any indoor or outdoor animal area - particularly wash bays. These interlocking mats are versatile, durable, anti-fatigue, and anti-slip, and they provide a safe and sure footing for your cows. 
The ⅝ inch thickness makes them ideal for industrial or livestock applications, and each rubber ring mat measures 3x3 feet for 9 square feet of coverage. They come with a 1-year limited warranty, giving you extra confidence in your purchase. 
Greatmats for all of your Dairy Cow Mats!
Greatmats has a wide variety of products - like dairy cow mats - that enhance the look and performance value of a farm and barn space. With many sizes and thicknesses to choose from, there is likely an ideal product or selection of products that will work perfectly for your setting. Cost, durability, ease of installation, environmental friendliness, sustainability, and other factors must be taken into consideration when choosing the options right for you, and regardless of the product you select from Greatmats, it will not underperform in any of these areas. 
Aside from those products highlighted, Greatmats has a huge selection of other mats that will enhance any space. Greatmats has the best quality and service, and customer service reps are ready and waiting to go to work to find the best products for your space and budget. With years of experience and countless satisfied customers, be assured that you are getting the best when you purchase from Greatmats.