Rolled Rubber Pacific 8 mm Regrind Per SF
Regrind rubber is a second run material offered at a discount pricing
Economical rubber roll option
Various colors and amount of color in the mix
Handling Time Estimate: 5-7 Working Days

Regrind
Roll Calculator
Note: Material Width for this Product is 4' wide
Rolls are cut to 15 ft minimum
Option 1

Option 2

Custom Roll Length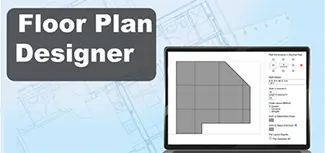 Regrind rubber is a second run material offered at a discount pricing
Economical rubber roll option
Various colors and amount of color in the mix
Extra small flecks
Varying colors in rubber material
Made in the USA
Made from recycled rubber
MAS Certified Green

Gyms, Fitness Studios, Locker Rooms, Ice Rinks, Golf Course Facilities, Weight Rooms, Daycare Facilities, High Traffic Public Areas, Basements, Deck and Patios, Warehouses, Productions Lines, Pet Areas
NOTE: This item is a custom order and is not returnable.
Economical regrind rolled rubber is a durable flooring option.
Rolled Rubber Pacific 8 mm Regrind Per SF is a high quality, affordable flooring solution that has been a popular choice for many top fitness chains and universities. This Eco-friendly rolled rubber is manufactured from recycled tires making it an extremely durable and high quality flooring that will hold up for years. Order rolls by the square foot.
Black 1/4 Inch Rubber Flooring Roll, Multiple Fleck Colors

Customers seeking a green style of flooring that makes use of materials that would otherwise end up in a landfill will appreciate our Black 1/4 Inch Rubber Flooring Roll. This is a regrind style of rubber flooring, which makes it environmentally friendly.

Against the black base color of this roll, our manufacturer added random color flecks. This makes our Rolled Rubber Pacific 8 mm Regrind Per SF rubber flooring a bit more interesting to look at than all-black floors. Adding flecks of color to the material does not affect the integrity or durability of the sheet of flooring.

Customers can trust the quality of the materials in our strips of rubber, as this is a Made in America product. The manufacturer delivers a roll of flooring that is useful for almost any location, including those where children and pets will be playing on it.
MAS Certified Green Recycled Floor
This type of 1/4 inch rubber flooring makes use of regrind material. This means the manufacturer creates this roll from scraps of rubber left over from making a first-run rubber floor, tile, or mat.
Even though this is a second-run roll, the use of the scraps does not affect the durability of the floor. Rubber is a type of material that is fully recyclable. It maintains all of its advantageous properties when used in a new product or in a second-run product, including slip resistance and abrasion resistance.
The original material consists of recycled tires. This means purchasing this 1/4 inch rubber flooring keeps tires out of the landfill, and it keeps the scraps out of the landfill from the first run of the flooring manufacturing process.
When adding the color flecks to this product, understand that the tiny colored rubber pieces appear randomly in terms of the color, size, and shape of the flecks. No two pieces of this rubber product will look identical. Regrind rolled rubber is a cost savings to all black material and provides an economical option to obtain some color in the rubber flooring. Colors and color percentage will vary from roll to roll and from lot to lot. No guarantee of which color or the amount of color will be present in the rubber flooring material is made.
The manufacturer assures tight measurement tolerances with this floor, maintaining the thickness of the floor to within plus or minus 0.01 inches. (This floor officially measures 8 mm thick.)
Glue Down Rubber Roll Installation
Installation of this roll is an easy process, but it does require a glue down process. Most customers can perform the install themselves, rather than having to hire a professional to do the work.
Clean the subfloor and allow it to dry before beginning the installation. Performing the install over a wood or cement subfloor will yield the best results. If the customer wants to place the rubber over ceramic floors, perform sanding before laying down the rubber floor.
Allow the roll of material to acclimate to the temperature and humidity levels in the room where the installation will take place for at least 12 hours before starting. (A 24-hour waiting period will yield better results.)
To ensure the 4 foot wide roll will fit properly, installers should dry lay the pieces of the roll to fit the space. Make any necessary cuts to fit against walls and other stationary objects before beginning to use the adhesive.
Use the manufacturer's recommended type of urethane adhesive for this product. Apply the adhesive to the floor to match the size of the piece of rubber. Then lay the piece over the top of the adhesive. Don't flop or drop the piece of rubber over the glue, as this could trap air bubbles. Lay it down carefully.
Economical Regrind Rolled Rubber Specifications
Width: 4 feet

Length: Custom cut by the foot

Thickness: 8 mm (a little more than 1/4 inches)

Weight per linear foot: 1.8 pounds

Color: Regrind (black base with multiple random color flecks)

Texture: Smooth
Maintenance and Care
Rubber is a popular flooring for commercial fitness centers, schools, and areas with high foot traffic because it is a tough material and because it is easy to clean. Maintenance doesn't take much time or effort, which is helpful in a busy gym or child care facility.
For daily cleaning of our 1/4 inch rubber flooring, sweep the dust and dirt from the surface of the material with a broom. A vacuum cleaner or a dry mop will work too. Removing these dry debris regularly will negate the need for frequent mopping and for more thorough cleaning processes going forward.
As needed, the customer can clean the surface of the rubber matting with a mop. Use a neutral pH cleaner diluted with water according to the instructions with the cleaning solution. The durability of rubber allows it to maintain a like-new look, even if the customer mops it regularly.
After mopping, remove any puddles of water and cleaning solution with a wet/dry vacuum or soak up the water with the mop. Then allow the surface to dry naturally in the air before people begin using the floor again.
This regrind rubber product has a 5-year limited manufacturer warranty, although most people will receive a longer useful life from the product, as long as they maintain it properly.
Product orders are by the square foot.
Maintenance
Sweep or vacuum daily. Scrub with deck brush and neutral pH cleaner. Remove solution with a wet/dry vacuum.
Shipping
Shrink wrapped on pallets and shipped via freight delivery from Southern California.
This Product Ships Freight Only.
Please review our shipping disclaimer.
| | |
| --- | --- |
| SKU# | RR8mm-Regrind |
| In Stock | Yes |
| Product Type | Roll |
| Material Type | Rubber |
| Product Edging | Straight |
| Thickness | 8 mm |
| Width | 4.00 feet |
| Length | 1.00 feet |
| SF per Item | 1.00 |
| Weight | 1.80 lbs |
| Packaging | Shrink Wrapped on Pallets |
| Number of Pieces per Package Type | 1000 |
| Non Absorbent | Partial |
| Special Adhesives | Yes |
| Interlock Loss | 0.00 feet |
| Material Hardness | Shore A 65 |
| Interlocking Connections | No |
| Made In | USA |
| Surface Finish | Smooth flat |
| Surface Design | Black with color flecks |
| Installation Method | Tape or glue down on hard flat surface |
| UV Treated | No |
| Reversible | No |
| Border Strips Included | No |
| LEED Points | Yes |
| Manufacturer Warranty | 5 year limited |
Product Questions:
Q: Does this product emit a strong, offensive odor?
A: All rubber flooring will have a rubber smell that dissipates over time. That being said, this is considered to be a low-odor rubber.
Q: Hello, Hey I am looking at buying the Greatmats 2 or 3mm thick regrind matt in a 4' x 16' or larger product. Can you do this thick of product as well? We would end up being a higher volume customer. We would use it on our Magnattach portable dance floor product sold to our customers using two colors see link https://mitylite.com/products/magnattach. Each floor set is a minimum of 16' x 16' and again even larger formats would be needed for some customers. Can you send me samples of your black regrind product so I may test it in our lab at MityLite attention Walt Prisbrey 1301 West 400 North Orem, Utah 84057?
A: Please call 877-822-6622 to speak with a member of our sales team regarding this.
RELATED PRODUCTS