Raised Indoor Carpet For Basement Floor, Floating Carpet Tiles
By Lisa Hobbie Created: August, 2017 - Modified: August, 2023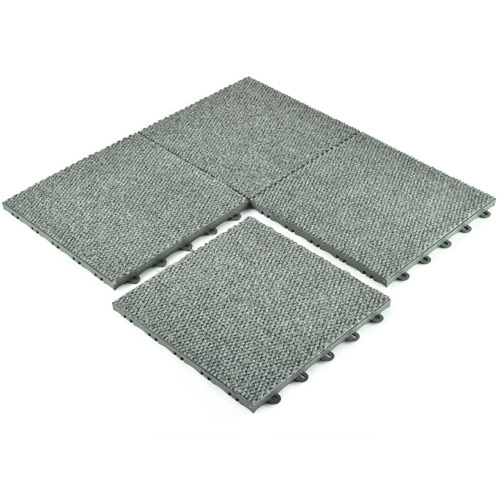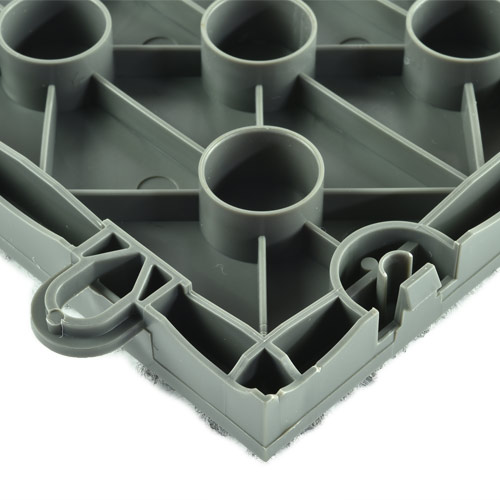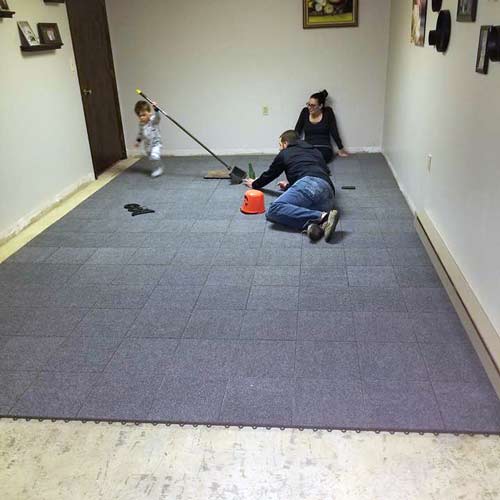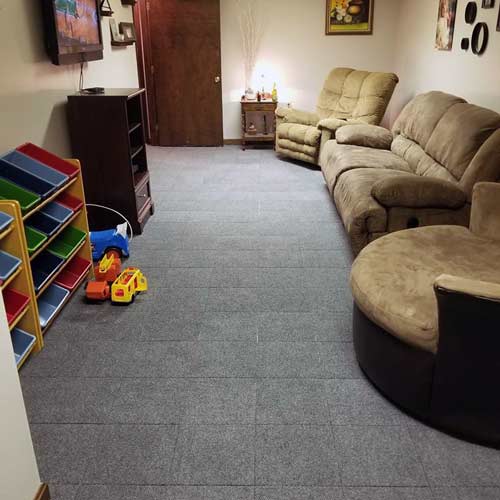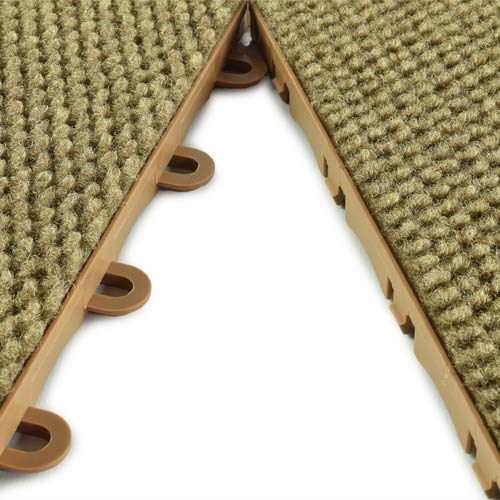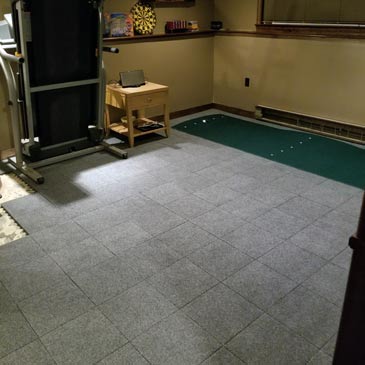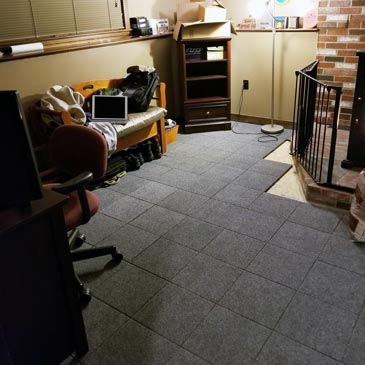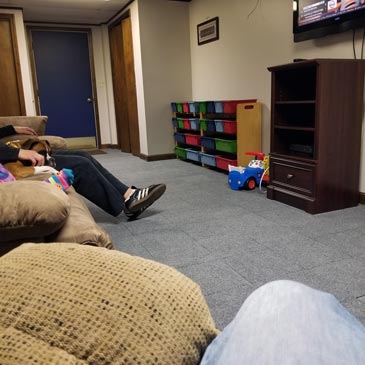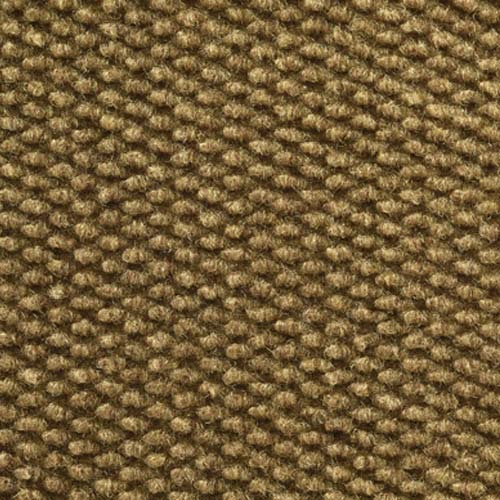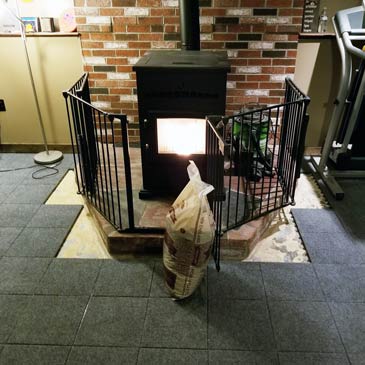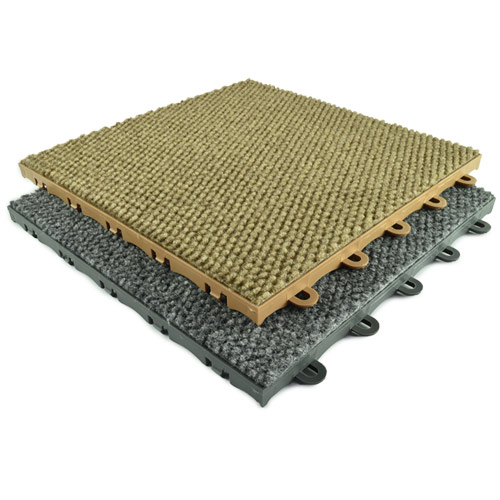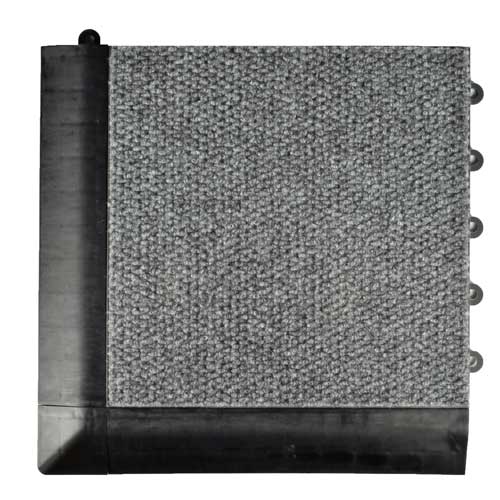 Perfect for Basements, Offices, Entryways, Laundry Rooms, and Trade Shows, this Greatmats indoor carpet for basement floor is made in the USA of waterproof recycled content materials and offer easy installation and de-installation. They can handle high rolling loads and carry a 1-year warranty. Ramped border edging sold separately. Greatmats basement carpet tile raised squares have quickly become a popular indoor carpet for basement floor applications.
If you're wondering ''What is the best type of carpet for a basement?'' Greatmats raised floating carpet tiles are the answer. This indoor carpet tile is designed specifically to handle the challenges of basement floors, making it a great basement tile flooring solution and quite possibly the best-carpeted flooring for the basement we've ever seen (we've seen a lot of flooring options!)
Top Reasons To Use Floating Carpet Tiles For Basement
Better air quality-give yourself peace of mind knowing that you can have a carpeted basement and not have to worry about mold or mildew seeping in due to a damp basement or flooding.
Cost Effective- these tiles cost less than traditional carpet rolls and are inexpensive and easy to change out and replace when needed.
Great Quality-you don't have to sacrifice quality when picking out a carpeting alternative. These tiles are cozy, durable, and provide great installation, as they are raised up off of the cold concrete floor.
Easy To Install-these interlocking carpet tiles provides a DIY easy installation process, saving you more money and getting rid of the hassle of carpet installers coming in and out of your home.
Picking the perfect carpet tile for your basement can brighten up any basement space, providing extra installation, and keep everyone's feet warmer. If you are looking for basement flooring usage ideas then these floors are ideal for playtime, family gatherings, cozy dens, gym spaces, or home offices all work well here. Adding color and warmth to a downstairs area is a simple process.
Our amazing floating carpet tiles are easy to install with our click-together interlocking connectors for DIY installation. They are more affordable than installing regular carpet and are much a better option for damp areas like the basement. We have many products to help our customers make the most of underutilized spaces into well-used spaces.
If you want to use the planks in your subbasement, you should consider a modular design that has a raised-up base that consists of plastic, allowing airflow under, drying any dampness.