Qualifications for Green Flooring Products
By Paige Cerulli Created: August, 2022
When you're choosing new flooring for a project, chances are you're looking for a product that offers many qualities. One of those qualities that you might want to consider is whether your product qualifies as green flooring.
What Qualifies as Green Flooring?
Green flooring is an eco-friendly product that is sustainable and contains recycled content. Green flooring is recyclable at the end of its lifespan, and it creates a small carbon footprint.
You will also find that many green flooring products emit low VOC, or Volatile Organic Compounds, emissions, which can cause health issues. Certain materials, like bamboo and cork, are highly renewable and eco-friendly, and you will find more flooring products are manufactured with these materials instead of traditional materials like wood or plastic.
Green flooring options are available in different degrees of "green." Some products are made of renewable materials or high degrees of recycled content, while other products may consist of 50% or less of recycled content.
Reasons to Choose Green Flooring
There are plenty of reasons to consider green flooring products for your next project. If you're working on a personal project, knowing that you've chosen green flooring for your home can leave you feeling good about your choice.
You can use that green flooring to demonstrate the importance of environmentally friendly decisions to your kids. You can also have the satisfaction of knowing that you're minimizing your own negative effects on the environment.
If you're choosing green flooring for a large project, like the construction of an apartment building, that flooring choice might qualify for LEED points. Those points can help your project to earn LEED Certification, which can attract higher rent rates and project a positive image.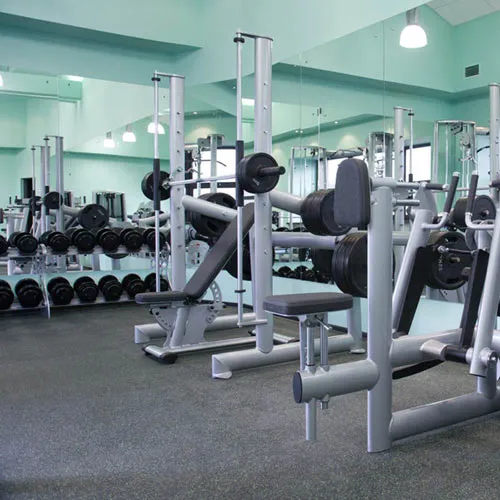 When you're choosing flooring for a business, making an environmentally friendly flooring choice can help your business to stay on brand and publicly demonstrate your dedication to environmental causes. It can also help you to better connect with your audience and win over loyal customers who share the same values.
Green Flooring for Sale at Greatmats
We have many green flooring options for sale at Greatmats. You will find eco-friendly products made from many different materials, giving you a wide range of potential flooring choices.
Many of our rubber floor tiles, mats, and rolls are at least partially made of recycled rubber. Often, that rubber is recycled tires, and the products help to keep those tires out of landfills.

The result is eco-friendly rubber flooring that can be used for many purposes, including in equestrian facilities, as playground flooring, in professional and home gyms, and even in building entrances.
Rubber is highly durable, and these long-lasting products can withstand significant wear and tear along with temperature and weather extremes.
Recycled Plastic Floor Tiles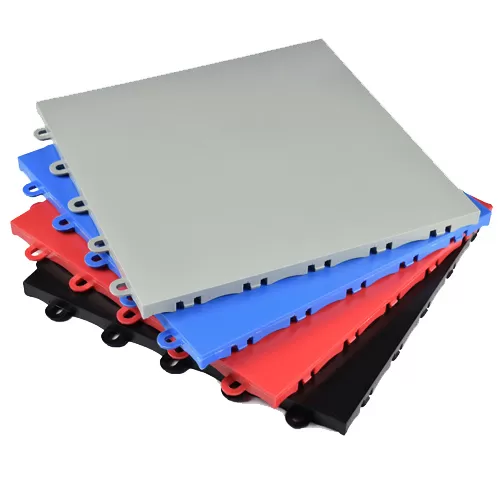 Recycled plastic floor tiles are made of a variety of recycled plastics. These tiles tend to be highly durable and are available in many different designs suitable for use in schools, decks, pool surrounds, and more.
Many of these tiles offer fall height ratings, which can increase the safety of your space. They are often suitable for residential and commercial use, and are designed to withstand significant traffic.
Recycled PET (polyethylene terephthalate) products include carpet tiles. Those tiles feature fibers that are made of recycled plastic bottles, yet they offer a texture that feels just like traditional carpet.
While the fibers are highly durable, they are also an environmentally friendly choice, since they help to keep those bottles out of landfills and give them a new purpose.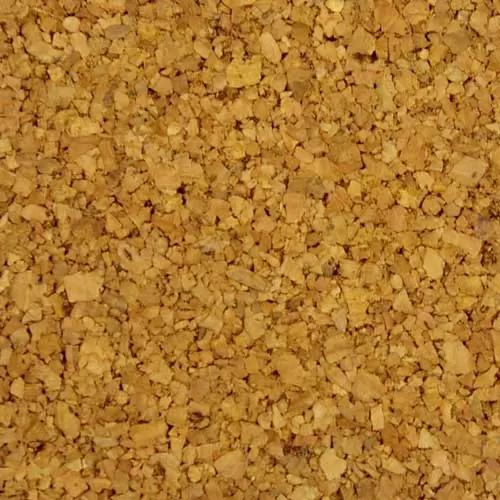 Cork is a renewable resource, and it's sustainably harvested from trees which can grow their bark back. Some cork products are also made from waste corks that result from the bottle manufacturing process.
You will find cork in many different flooring products, including underlayments. It's sometimes added to vinyl or laminate floor tiles, so you don't have to worry about purchasing underlayment separately.
Cork provides both thermal and acoustic insulation, making a space more enjoyable. It is also naturally antimicrobial and helps to repel insects, making it a versatile yet eco-friendly choice.
Choosing the Right Green Flooring for Your Needs
Whether you're looking for a product for indoor or outdoor use in your home or business, you will have plenty of green flooring products to choose from when you shop at Greatmats. Our green flooring products are available at multiple price points, and they also support many installation methods, from interlocking puzzle tiles to mats that can be dry laid.
As you explore the different flooring options, it's important to consider the type of installation that's best for your needs, your budget, and other qualities you want the flooring to have, whether that's in terms of appearance or special features like a waterproof or shock absorbing design. Since Greatmats has so many eco friendly products, chances are you will be able to find a product that suits your needs.
If you have questions, contact the Greatmats customer service team. We're happy to provide shipping quotes and product information, and can help you to choose the green flooring product that's right for your project.