What Is The Purpose Of Rubber Flooring Transition Strips?
By Lisa Hobbie Created: February, 2022 - Modified: November, 2022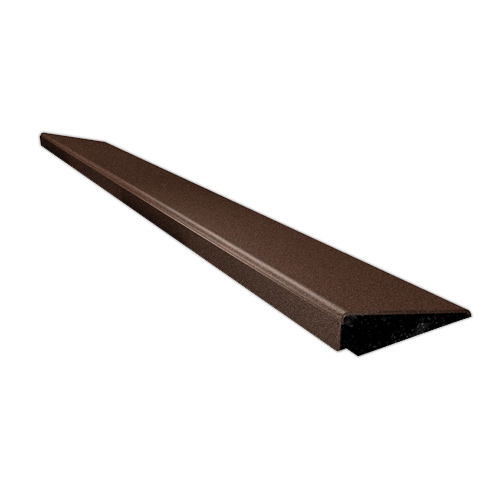 Rubber flooring transition strips are used in a home or business to create a safe gradation on which to move from one surface to another.
Rubber flooring transition strips come in different forms - from flexible to hard and actual strips to ramps. There are traditional colors like grey and black, as well as other colors. An extra wide strip is often used to fill in a gap between two different flooring surfaces, for example, carpet to vinyl laminate or wood. A ramp is often used to offer an ADA transition on a commercial grade floor or just to reduce tripping hazards when different types of floors have different heights.
4 Really Fabulous Rubber Flooring Transition Strips
The Edge Reducer/Transition 3/8 Inch Black - 12 Ft Pc. product is 12 foot long transition edging made of black vinyl material. It is used to transition from ⅜ inch thick tiles to other flooring. For example, it would be an excellent edge reducer for a transition from a rolled rubber floor that is installed over concrete.
When you go to secure this transition edging to a solid, hard, flat subfloor, you can use any type of PVC safe construction adhesive. It weighs only 1 pound, so it is very easy to work with. It's affordable, too, as it's priced at around $60.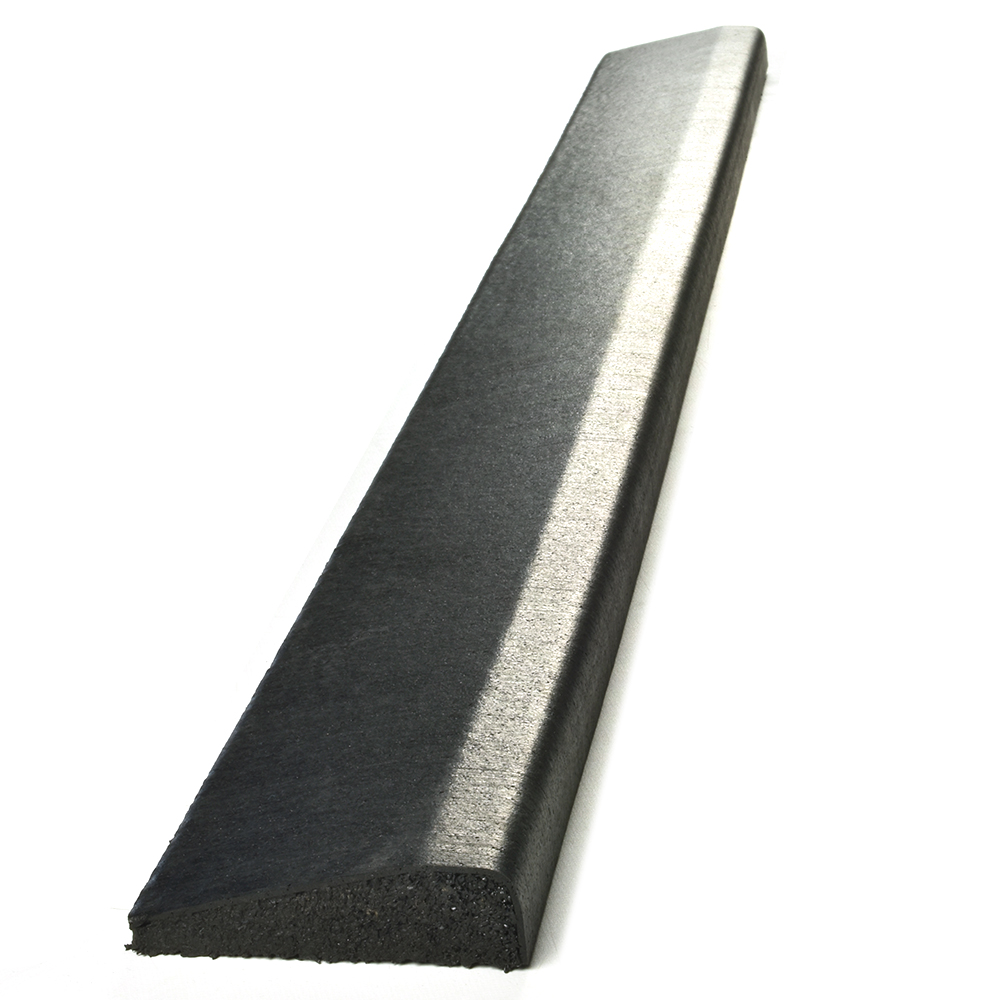 The 4 foot black UltraTile Rubber Weight Reducer is one of the rubber flooring transition strips that provides a safe, ramped edge. Made in the USA, these transition strips are suitable for non-ADA required applications. They are designed to make the transition between spaces easier.
When used as a finished edge to UltraTile Rubber Weight Tiles and similar products, these black access ramps provide a safe, ramped transition from the tile to the floor. Each ramp is 1 inch high, 4 inches wide, and 48 inches long. Each one is priced at about $32.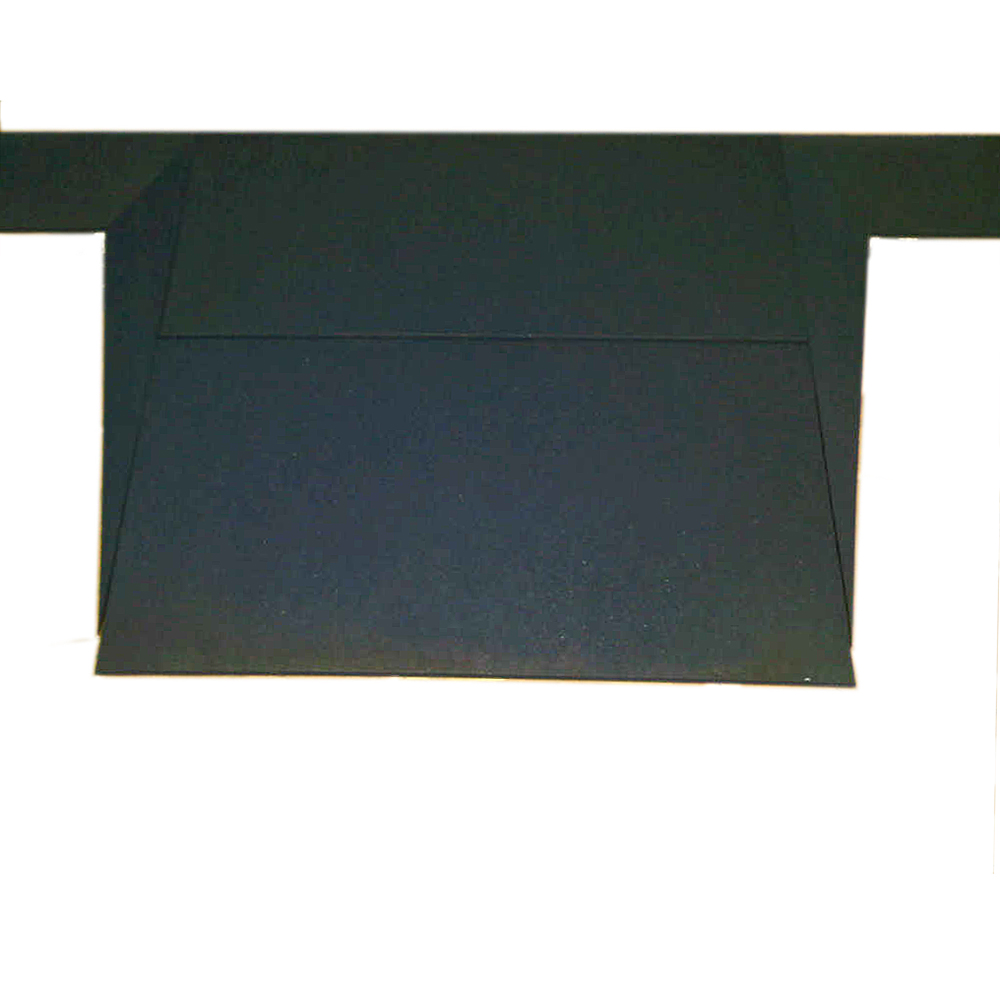 The Sterling ADA Ramp 2 Inch Black is an ADA ramp specifically made for use with the Sterling 2 Inch Roof Top Tile and Athletic Sound Tile. It's part of the heavy duty, professional outdoor flooring line and is made using high quality manufacturing processes and materials.
These rubber flooring transition strips are very easy to install with their interlocking edges, clean, and maintain. This 2 inch ADA ramp will come with two side transition pieces which make downward sloping wings to deliver safety features and easy access.
To clean this product, damp mop it with hot water and a neutral pH cleaner, such as Taski Profi. For exterior use, simply hose it off. Each of these transition ramps is priced at roughly $260.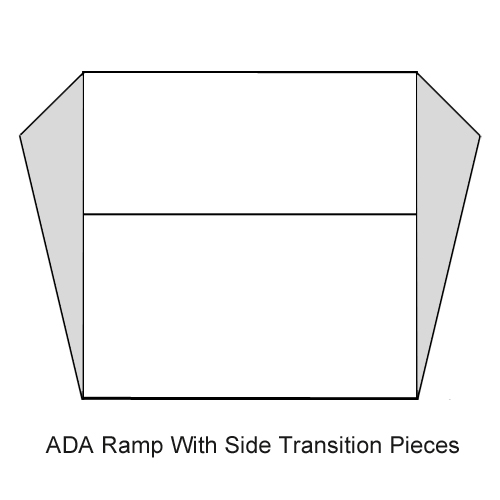 The Sterling ADA Ramp 1.25 Inch Black offers a high-end alternative to cheaper rubber flooring transition strips. It's suitable for weight rooms, gym rooms, and professional sports facilities, and it's literally perfect for the Sterling 1.25 Inch Tile product.
This high end, professional quality ramp for indoor and outdoor use can be used as an edging to complete a rubber floor tile installation. It comes with two side transition pieces to make the downward sloping wings for super easy access on and off a Sterling floor.
This top notch product has a Shore A 60 material hardness. Each one is 1.33 feet wide by 4 feet long, offering 5.30 square feet per strip. They also weigh around 18 pounds each. They have a smooth, flat finish and come with a limited lifetime warranty. Each one is priced at about $165.
Greatmats - For The Best Ramping & Transition Strips
Greatmats is your one stop shop for all things flooring - including transition strips and ramps. They are top notch, high quality products that are made using the best materials and using the highest standards.
If you want more information about any of the featured products, the staff at Greatmats is ready and willing to help. They can answer any questions you may have and help you determine the best product for your space. They will even help you place your order.
Greatmats offers the very best flooring and flooring accessories, and transition strips are no exception. When you're ready to make the move to install these products in your home or business, let Greatmats go to work for you! No matter what products you go with, when it comes from Greatmats, you can be confident that it's the best!