What Is The Purpose Of Cattle Mats?
By Lisa Hobbie Created: September, 2020 - Modified: July, 2021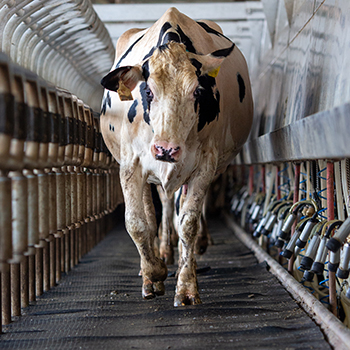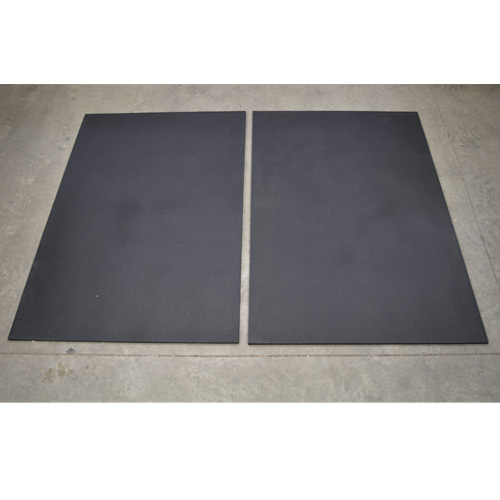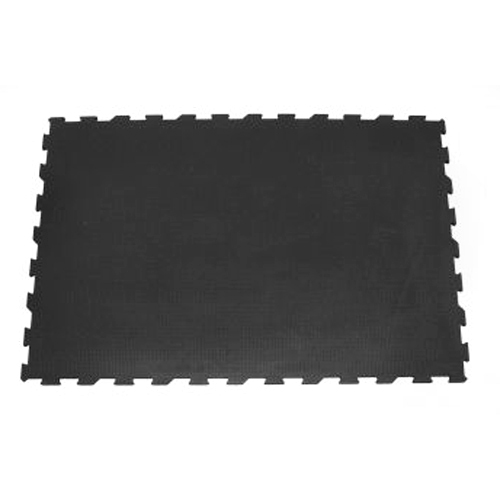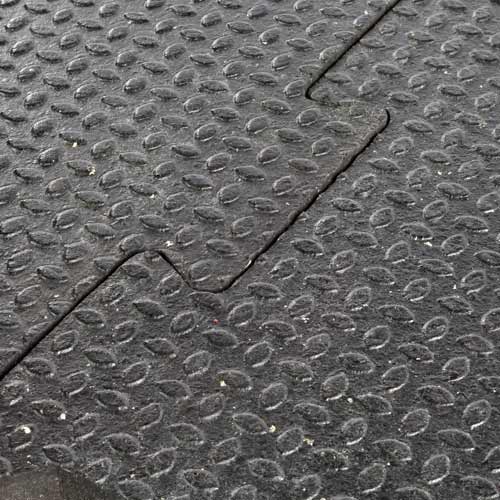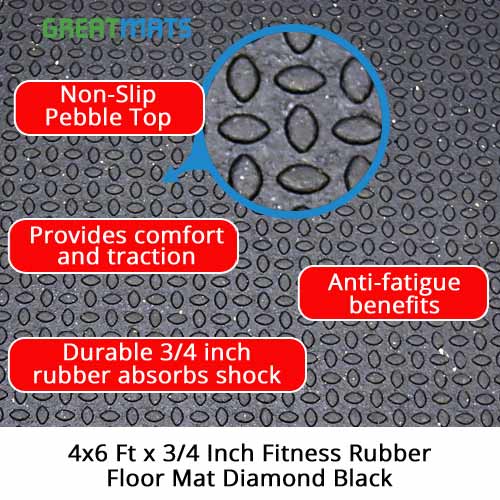 Cattle mats are used by many farmers as a means to protect their cows from fatigue and injury that the hard ground can cause. Bovine mats provide a softer surface for cows to stand on, and they can relieve symptoms of arthritis and joint pain. They can also help keep a livestock space clean or easier to clean up after what can otherwise be a gross, daunting task.
What do cattle mats do?
Cattle mats are typically very heavy duty, and they are most commonly made from durable rubber. They provide warmth, comfort, and slip resistance and improve the overall health and vitality of the animals. They can be used in a trailer, on a stall floor, in sheds, or any other dairy farm or ranch space.
Greatmats offers a wide variety of rubber mats that can be used for cattle and other livestock that are durable and versatile enough to use in a variety of other settings, as well, including a fitness room, cow cubicle, show space, or any livestock space. 
Many of the products are made from recycled tire and other other rubber material, and they are among the best for sale - anywhere. They can be easily installed for a tight-fitting finish, and they will perform well and look great. Although many rubber mats double as cattle mats, the following products are among the most popular and best performing. 
Interlocking Rubber Sundance Mats for Cattle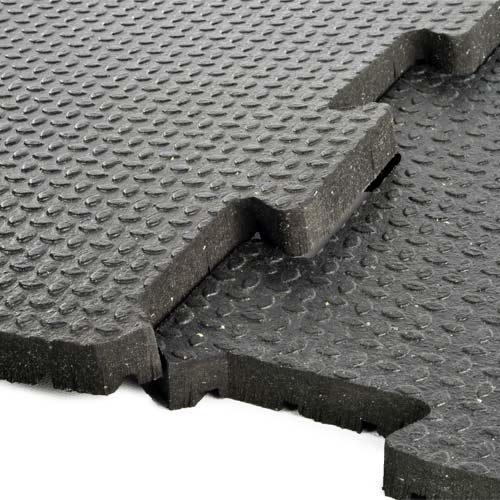 Super durable cattle mats
are the 4x6, ¾ inch thick Sundance Mats. These bovine mats do a great job keeping cows safe, as they insulate against cold and damp conditions, and they feature a non-slip pebble top. 
They are made from 100 percent recycled rubber and are available in stall kits to make a suitable flooring for any size space. These interlocking mats are easy to install, with custom sizes available. They are super easy to clean with a neutral pH cleaner and hot water. The cost is just over $3 per square foot for this top notch product.
4x6 Rubber Mats for Dairy Cattle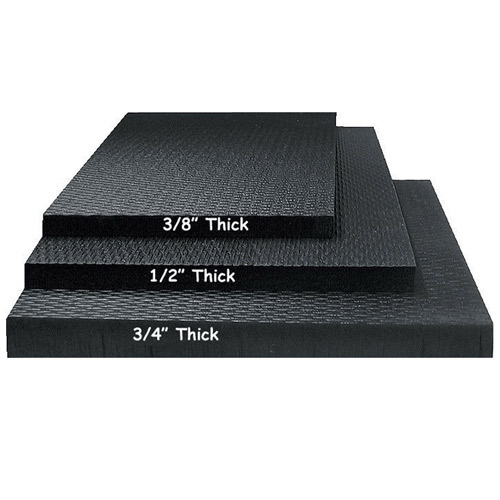 These
horse stall mats
perform really well as cattle mats. They are great for damp areas, as they are antibacterial and antifungal, as well as completely non-absorbent. 
The rubber surface provides slip resistance, comfort, and protection. When used as bovine mats, they don't buckle or curl under pressure, and the cushioning benefits protect the cows' leg joints and overall health. 
These large animal mats protect cattle and other livestock from moisture where freezing and thawing conditions exist, and they also provide excellent traction. These economical mats are just over $2 per square foot.
4x6 Durable Cattle Floor Mats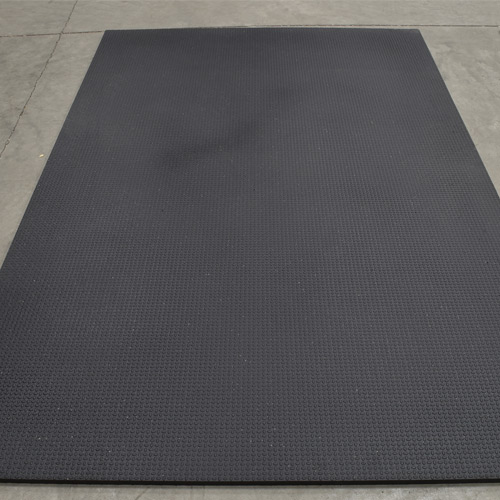 Another 4x6 cattle mat option are the 
¾ inch thick and durable Sundance mats
with straight edges. They do an excellent job absorbing shock and providing comfort and traction. 
This product insulates well against cold and damp weather, and it has anti-fatigue benefits. Not only do the 100 percent recycled rubber mats help prevent cows from slipping and getting hurt, they also help reduce bedding costs. 
The mats' straight edges make for easy installation by butting them together, and these 100-pound mats are not easily jostled out of place by cattle or other livestock. 
They will also help mud from forming and will help make stall clean up a manageable task. These are a high quality mat at an affordable price of about $2.15 per square foot. 
Eco Friendly Slip Resistant Rubber Mats for Barns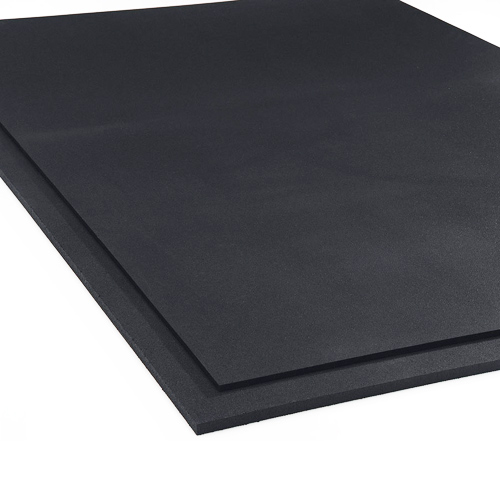 Cattle Mats that are high performing and economical, these
4x6 foot rubber mats
maintain a superior level of toughness at an affordable price. 
Both sides of these mats are non-porous, and they are flat on one side with an anti-skid, wire mesh texture surface on the opposite side. At 91 pounds each, these mats will not easily slide around - even when cattle are kicking and stomping. 
No adhesive is needed to set them in place, and with 24 square feet of coverage area per mat, you can cover a large livestock space in very little time. They can be used virtually anywhere, even in areas where they will be in a constant wet state. As bovine mats, they are made to perform and last and cost about $2.35 per square foot.
Greatmats - For your Cattle Mats & Flooring Needs!
Greatmats offers the best selection and pricing when it comes to cattle mats. There are so many options to explore; this should just be a starting point. Where concrete and wood may look and perform well in certain settings, they certainly don't provide the traction, warmth, slip resistance, anti-fatigue benefits, or cushioning that mats are able to.
Regardless of the space and purpose you are looking to fulfill, the friendly customer service team will help you find the mat or flooring that is perfect for you. From numerous other rubber mat options to rubber roll, Greatmats really does have it all.